Xiaomi Mi Pad 2 review: software malfunction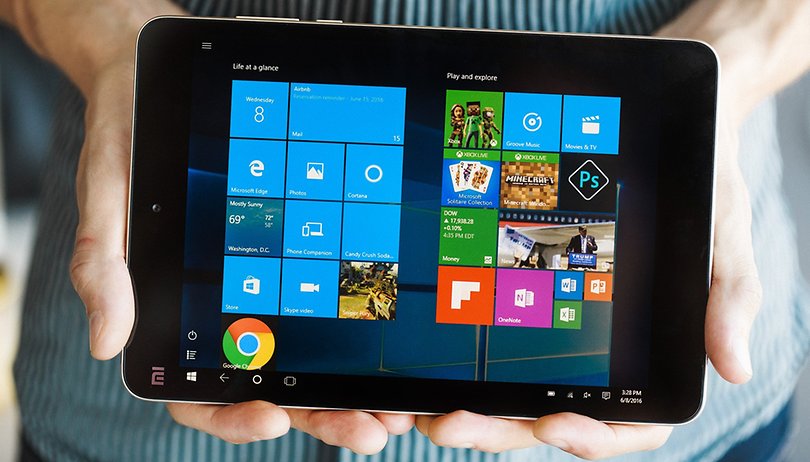 The Xiaomi Mi Pad 2, a compact tablet, intended to provide a cheap alternative to the iPad Mini 2, comes in Android and Windows 10 flavors. Here we take a look at the Windows 10 version, which, as it turns out, has a few problems. Find out how the Mi Pad 2 stands up to some close scrutiny.
Good
Premium finish

Good display quality
Bad
Serious software issues

Poor camera quality
Xiaomi Mi Pad 2 release date and price
The Xiaomi Mi Pad 2 has not seen an official US release, but it can be purchased through GearBest. The company is hosting a flash sale on Monday, June 13, where you can get a discount on the Mi Pad 2. For the 64 GB Windows 10 model that we tested, the price is $249.89 plus shipping. The 16 GB Android version is going for about $199.99.
The device closely mirrors the iPad Mini 2, which currently retails for upwards of $399. Its Android counterparts would be the Sony Xperia Z3 Tablet Compact and the Nvidia Shield Tablet K1.
Xiaomi Mi Pad 2 design and build quality
The Mi Pad 2 offers a surprisingly premium finish. The tablet has a full-glass front and full-metal rear. It closely resembles the iPad Mini in design and dimensions, but it lacks the familiar Apple home button.
On the top left of the frame, there's the 3.5-mm input jack for headphones. On the right side, near the top, there's the volume rocker and power button. On the base of the frame, you'll find a USB Type-C port. A pair of speaker grills are placed on the tablet's rear panel, providing stereo sound.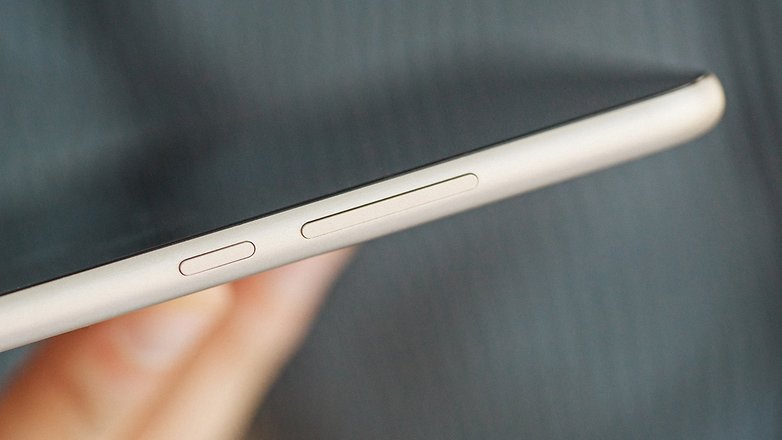 Sizing in at 200.4 x 132.6 x 7 mm and weighing 322 g, the tablet is marginally thinner and lighter than the iPad Mini 2, but larger and heavier than Sony's 8-inch Xperia Z3 Tablet Compact.
All together, the Mi Pad 2 offers a sleek finish that belies its price point. It's a very attractive device.
Xiaomi Mi Pad 2 display
The Xiaomi Mi Pad 2 comes with a 7.9-inch IPS LCD display with 2,048 x 1,536 pixel resolution. mimicking the specs of the iPad Mini 2. This resolution and screen size results in a very respectable 326 ppi. It's a crisp and clear display, prime for media viewing, and its brightness makes it readable in all but direct sunlight.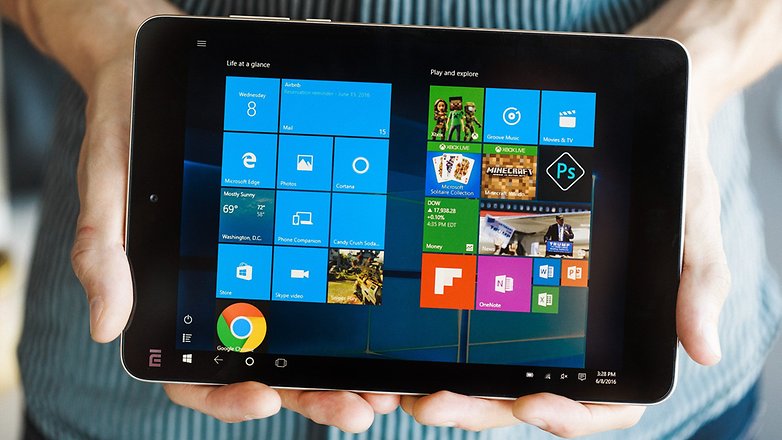 Xiaomi Mi Pad 2 software
The Xiaomi Mi Pad 2 that we tested was running Windows 10. It didn't appear to be the mobile version, but the full version instead. While Microsoft has optimized this software for tablets, and the Mi Pad 2 packs an Intel Atom X5-Z8500 processor, I experienced problems every time I used the Mi Pad 2.
Sometimes, the on-screen volume slider would not disappear, even after restarting. Pressing on apps in the apps list would do nothing. Dragging an app to the home screen and pressing on it would do nothing. Pressing on it enough times would freeze the device.
I installed Sniper Fury to try out the gaming performance, but could not get past the first screen, which asked me to enter my age, as no keyboard appeared when I pressed on the input box. This is a setting, it turns out, that has to changed, which only proves how poorly the software is set up. Even after I'd changed the setting, the keyboard would only appear when it felt like it, which was not often.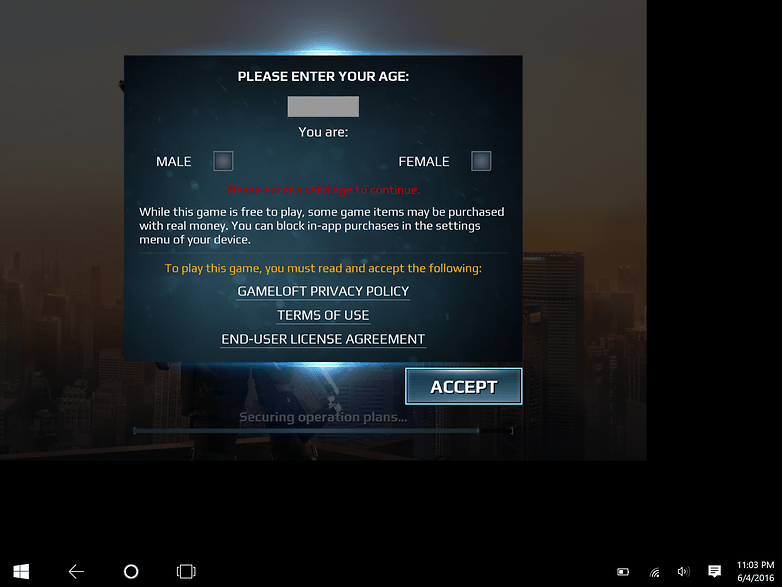 Screen rotation was laggy and often resulted in an incorrectly sized window or assorted weird things happening. Dialogue boxes that appeared in Google Chrome could not be pressed on; I couldn't even switch between tabs at times. The list of bugs goes on and on.
All in all, the device was nigh-on unusable. I managed to play some solitaire, but even here the sound glitched and performance was poor. If this is placed in competition with the iPad 2 Mini, the software simply doesn't compare. iOS is streamlined to such an extent that Windows 10 here looks like an amateur effort.
Suffice to say, if I had paid for this device, I would have returned it by now.
Our German team reviewed the Android version of this device and also encountered a variety of problems, but fewer than I did, so if you're looking at purchasing this tablet, it would be wise to consider opting for the Android version, instead.
Xiaomi Mi Pad 2 performance
Outside of the appalling software, the device's specs and performance are decent. In 3D Mark's Ice Storm Extreme benchmark, the device pulled in on average 13,550 points. While this isn't too bad, it's a test that the Nvidia Shield Tablet K1 comfortably maxes out on – meaning it hits the vertical sync limit and the benchmark is too low-end for the device.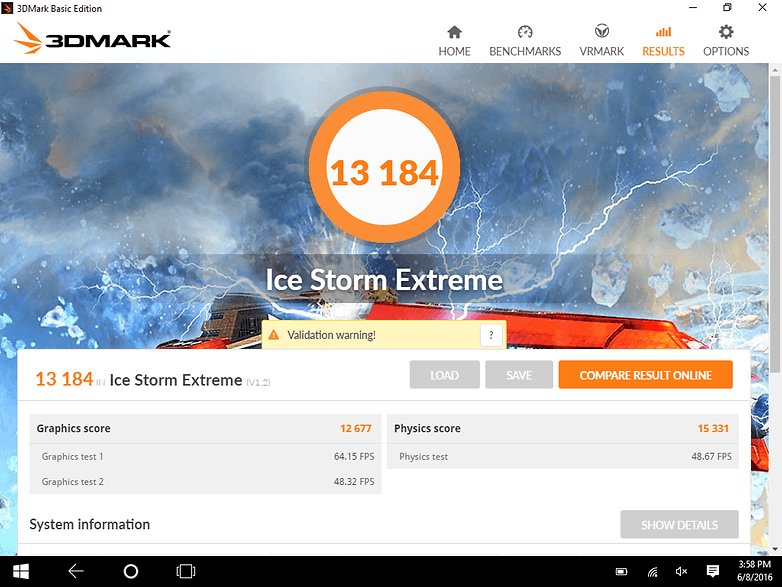 Assuming you can get past the first screen of a game, and it doesn't crash at some point soon after, the graphics performance is adequate for the price range, but ultimately outranked by the superior gaming experience on offer on the Nvidia Shield Tablet K1, which is both more readily available and cheaper to buy than the Mi Pad 2 that we tested.
Xiaomi Mi Pad 2 audio
The stereo speakers, placed on the rear of the tablet, provide decent sound quality for watching videos and playing games. Their placement means that, when watching videos in landscape mode, the audio might as well be in mono, however. The device does not come with headphones.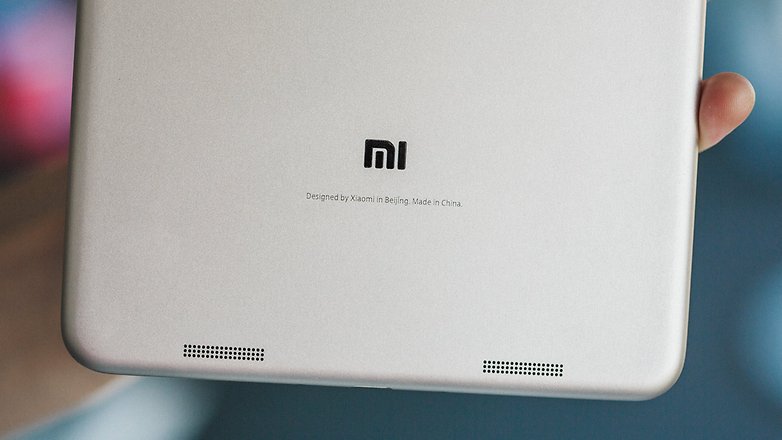 Xiaomi Mi Pad 2 camera
The camera set up is pretty poor in all but the most forgiving circumstances. Images always appear pale, and very well-lit conditions are necessary to get a decent picture.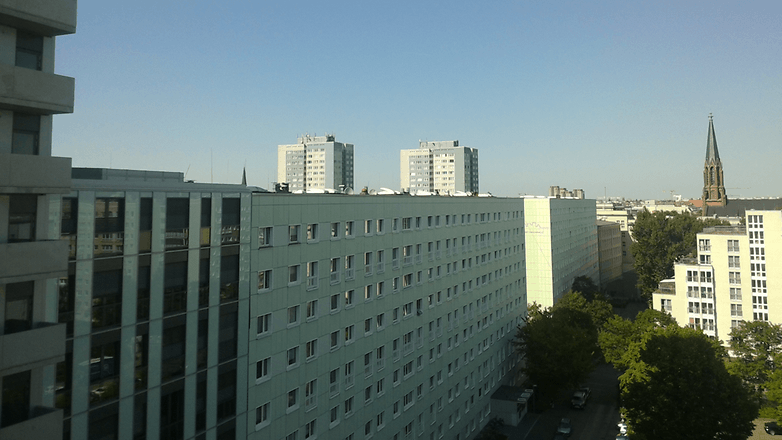 The rear camera is 8 MP and doesn't have optical image stabilization, meaning any images taken too quickly will be very blurry. In low-light conditions there is a lot of noise and detail quality is very poor.
The front-facing camera is 5 MP and is fine for little else besides a Skype call.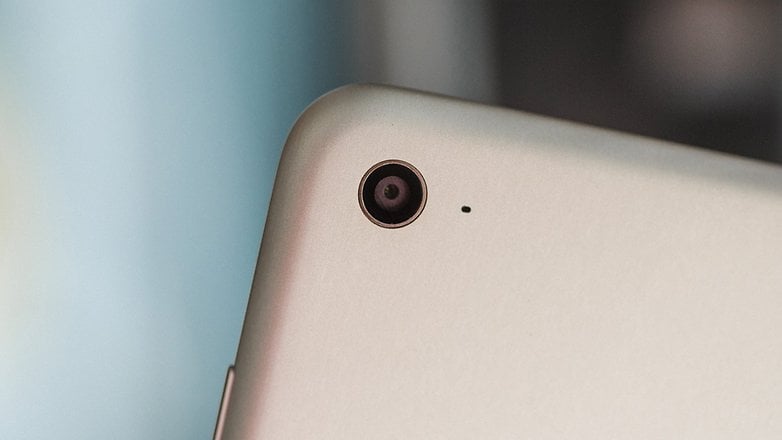 Xiaomi Mi Pad 2 battery
The Xiaomi Mi Pad 2 carries a 6,190-mAh non-removable battery. The USB Type-C connector can get the tablet fully charged in under three hours. I managed to get between six and seven hours of screen-on time out of it, while watching videos and playing games, which is acceptable but not impressive.
Xiaomi Mi Pad 2 technical specifications
Final verdict
The device looks high-end and feels great in the hand. The screen is bright and crisp. Superficially, it's a decent device. The poorly optimized software, however, renders the tablet unusable. It lags, glitches and freezes so regularly as to make it infuriating. For this reason, I cannot recommend the Mi Pad 2. The device I had felt like a decent tablet loaded up with untested software that is not fit for everyday use.
Xiaomi Mi Pad 2 - where to buy?