The Xiaomi Mi Band 3 made me forget about the Apple Watch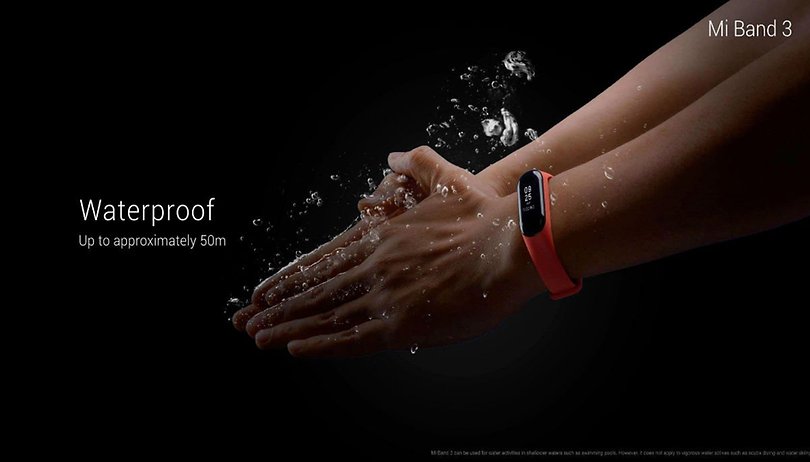 I've been thinking about getting an Apple Watch for about a year now, but I could never quite justify paying the price of even a used one. Nevertheless, I've had a hard time getting the idea of buying an Apple Watch out of my head, until now. The Xiaomi Mi Band 3 is everything I was wanting in a wearable, and nothing more, for a truly reasonable price.
When it comes to wearables, whether we're talking about a full smartwatch, a smart band or a light fitness tracker, I still see these gadgets as luxury toys. While they have some utility and provide an extra bit of convenience, the value they provide often isn't worth their price. Paying hundreds for something I don't really need is out of the question, so an Apple Watch remains squarely out of reach.
The Xiaomi Mi Band 3, on the other hand, is only 169 yuan, or about $26. That's a price I don't mind paying. And when you consider all the features you get for that amount, for me, it's a no-brainer. And it can do everything I would have wanted to use the Apple Watch for, but without all the extras I wouldn't actually use every day.
The Mi Band 3 has a removable rubber strap, an 0.78-inch OLED display with a button on the front and a heart rate monitor on the back. With the capacitative display, you can use gestures to navigate easily through the menus, view messages, plus manage notifications from your phone. While you can't reply to messages from the Mi Band 3 or do some of the other things you can do with the Apple Watch, I don't think it's a drawback since that's not what I would want to use the smartband for anyway.
There are a lot of things the Apple Watch tries to do that are impractical with such a small display and best left to your smartphone instead of a tiny wearable. For example, with the Apple Watch, you can reply to messages from the watch itself, but in my experience, it's easier to just take your phone out and type a reply instead of using the pre-made replies and inaccurate voice recognition to write.
One of the main selling points of the Mi Band 3, for me, is the heart rate monitor. There just aren't many comparable devices on the market from reputable brands which can track your heart rate at anywhere near its price point. Plus, unlike its predecessor, it can now track your heart rate all day long, in addition to showing you changes in real time. It can track standard workouts like running, cycling and walking. The band is waterproof up to 50 meters, so swimming and showering aren't out of the question either. There's sleep tracking, inactivity reminders, weather forecasts, a timer and a vibrating alarm to wake you up.
The Xiaomi Mi Band 3 has all the features I was wanting in a wearable, nothing more and nothing less. I've completely let go of my desire for an Apple Watch, and I can't wait to get my hands on one of these new smartbands.