Xiaomi Mi 8 is a true champion, the benchmarks confirm it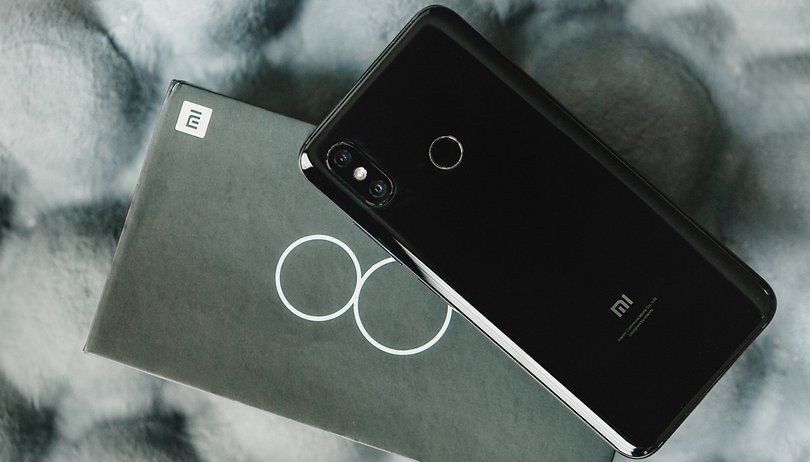 The Xiaomi Mi 8 has been in my clutches for a few days and I have already had occasion to stress it through long gaming sessions and some benchmarks. Will Xiaomi be able to keep the performance bar high after Mi MIX 2S and Black Shark? Find out in our in-depth performance test of Xiaomi Mi 8.
Jump to:
Putting a smartphone under pressure is not easy nowadays
As is the case with our performance tests on top of the range smartphones, three different kinds of test will be taken into account in this article to assess their overall behavior. Xiaomi Mi 8 was first subjected to the following benchmarks:
Thanks to these values we can compare it on paper with the other smartphones we have tried, so you can get a general idea of the brute power of the terminal. The second test is gaming, where the smartphone will prove its worth with long gaming sessions with titles such as Final Fantasy XV Pocket Edition, Hearthstone and PUBG.
As always, there will also be room for assessments of the behaviour of smartphones in everyday life, because as you well know, trusting benchmarks is good but not trusting is better!
Powerful but unexceptional internals
Xiaomi Mi 8, performance side, does not accept compromises. The smartphone features the latest top-of-the-range Qualcomm Snapdragon 845 AIE chip with eight-core CPU (4x 2.7 GHz Kryo 385 Gold and 4x 1.7 GHz Kryo 385 Silver) and an Andreno 630 GPU. To accompany the whole thing we find 6GB of RAM LPDDR4X and 128GB of non-expandable internal memory type UFS 2.1.
The AIE acronym in combination with the SoC type is nothing new on the chip itself. The acronym stands for Artificial Intelligence Engine and refers to Qualcomm's optimization of its chips for the use of artificial intelligence and machine learning on the device. By adding this acronym to the name of the SoC (yes, the acronym is visible on the packaging), the manufacturer simply claims to take advantage of the AI capabilities of the chip made available by Qualcomm. However, this does not exclude manufacturers not applying this acronym from using these functions, simply it is not specified.
Small digression aside, Mi 8 does not present anything different than the technical specifications of all the other top of the range of 2018. What makes the difference in these cases is software optimization and we know that Xiaomi usually does not disappoint in that sense.
Note: the software used for the benchmarks is the Chinese version of MIUI 9.5, you can improve your smartphone still further with the European software or the new MIUI 10
Xiaomi Mi 8 in benchmark tests
Pixel 2 XL
(Snapdragon 835)
Huawei P20 Pro
(Kirin 970)
Galaxy S9
(Exynos 9810)
Sony Xperia XZ2
(Snapdragon 845)
Xiaomi Mi 8
Geekbench CPU
Single core
1867
1920
3645
2412
2380
Geekbench CPU
Multicore
6291
6780
8820
8420
8332
3D Mark
Sling Shot ES 3.1
3571
2972
3274
4679
4608
3D Mark
Sling Shot ES 3.0
4714
3346
3873
6140
6062
3D Mark
Ice Storm Unlimited ES 2.0
37844
30602
38488
63589
61644
PassMark Memory
(RAM)
13836
14087
24721
12418
11935
PassMark Disk
(Storage)
47759
64144
72538
73208
70966
Our benchmark table puts the Xiaomi Mi 8 in competition with some of the latest smartphones that use different platforms. We can see right away that last year's top Qualcomm SoC used by the Pixel 2 XL and the Kirin 970 used by the P20 Pro on paper are not keeping pace. However, this does not mean that these SoCs have any problems whatsoever, it is obvious that a new platform released later has performance advantages over older competitors.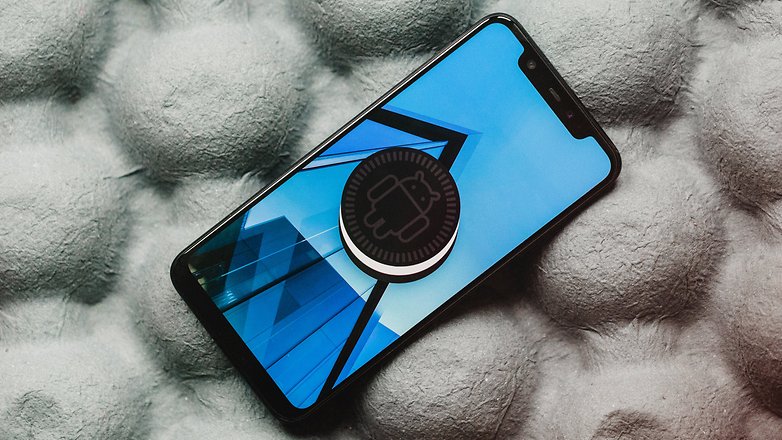 The real interesting comparison is with the SoC Exynos that Samsung uses in Europe for its top of the range. This chip is again at the top of the CPU performance, both in single core and in multi core, leaving Mi 8 and Xperia XZ2 one step behind. What Qualcomm's mobile platform manages much better are the graphic performances, the Samsung chip cannot guarantee the same performances.
Xiaomi Mi 8 is very close to the scores of Xperia XZ2 which still has slightly higher scores than the top of the Chinese range. This shows how Sony's clean, well optimized software also pays off in terms of pure performance and benchmarks.
Another success from Xiaomi
Therefore, Xiaomi Mi 8 has the best hardware available on Android smartphones at the moment. So what? What does this mean when you use your smartphone?
As you might expect from the results above, there's no big problem to report, your smartphone runs smoothly and quickly, no uncertainty or slowdown. I am surprised by the speed at which applications open that has exceeded all my expectations. The smartphone slides under your fingers with pleasure, as I already noticed on Mi MIX 2S.
The only note I have to make is about the opening animation of the preview of open applications that was not as fluid as on his brother Mi MIX 2S, from time to time the opening of this screen was with some unacceptable delay for a top of the range of the genre. The problem, however, I attribute to the software, not perfectly optimized, plus MIUI 10 is in the home stretch so probably Xiaomi has focused its efforts on the new version of the Chinese Android skin.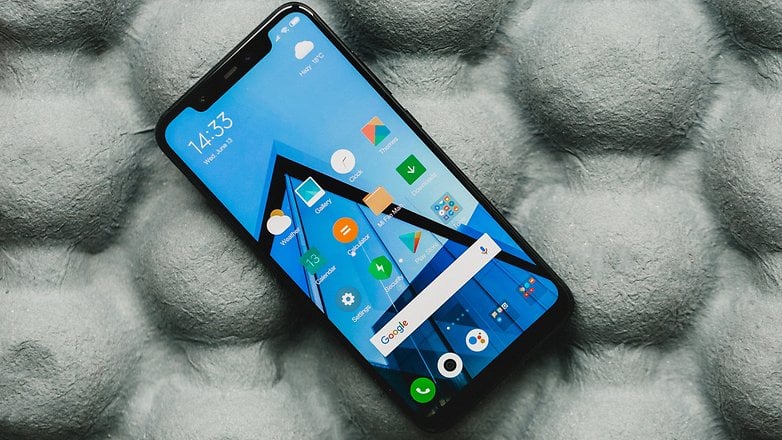 In games, the smartphone behaved very well without showing hiccups or slowdowns even in the most demanding titles. It is also interesting to note that Mi 8 does not heat up slightly like other smartphones that use the same SoC even after hours of play or long video recordings in 4K.
Mi 8 doesn't slow down even after the longest and most intensive sessions on Final Fantasy or PUBG, but this power comes at a price: the battery life is dramatically shortened. However, this is the subject of another in-depth study...
What do you think? Will you give Xiaomi's new top a chance?