MWC 2016 awards: here are the winners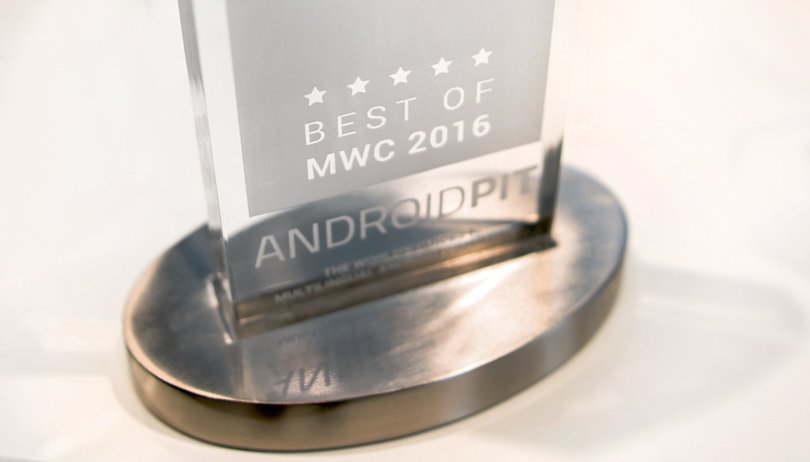 After exciting presentations with plenty of special effects, this year's Mobile World Congress is coming to an end. AndroidPIT was there tirelessly perusing the stands of this international exhibition. We tested devices, discovered new gadgets and inquired about rumors in the PR room, and now it's time to reflect on our findings. So what were the most interesting devices revealed this year? NEXTPITTV
The AndroidPIT team got together and discussed our favorites and we have a list of the winners. Read on to find out what was, in our collective opinion, the best ever smartphone, the one with the best quality / price ratio, the best innovation and the most interesting wearable revealed during the Mobile World Congress in 2016.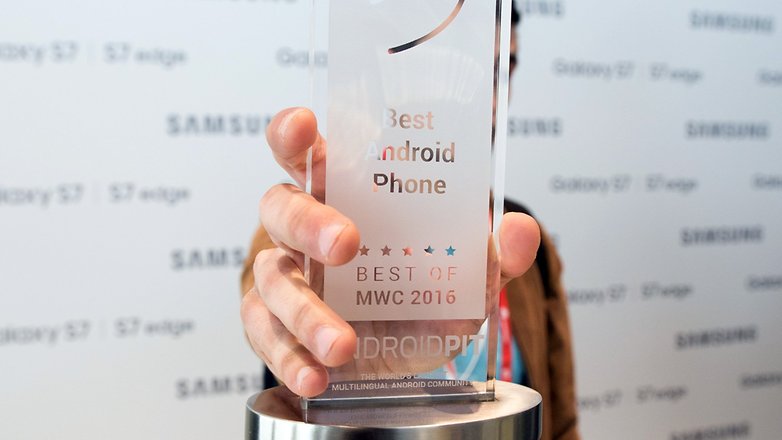 Best smartphone of MWC 2016
Nominees: LG G5, Samsung Galaxy S7, Samsung Galaxy S7 Edge, Xiaomi Mi 5 and Alcatel Idol 4S
Winner: Samsung Galaxy S7
Five competitors made the shortlist in this category and they were: the LG G5, the Samsung Galaxy S7, the Samsung Galaxy S7 Edge, the Xiaomi Mi 5 and Alcatel's Idol 4S. We were all amazed by the changes introduced by LG in design, the new curves sported by the Mi 5 and the premium look shown by the first top Alcatel smartphone. But in the end, we all arrived at the same conclusion: the Galaxy S7 demonstrated incredible smartphone innovation.
Samsung did not pour too much into its design, only slightly changing the winning look sported by the previous generation. It listened to its users and introduced small innovations to the hardware and software that give it such a functional experience. So why the Galaxy S7 and not the S7 Edge? Because between the two, the Galaxy S7 offers the advantage of being more compact and accessible.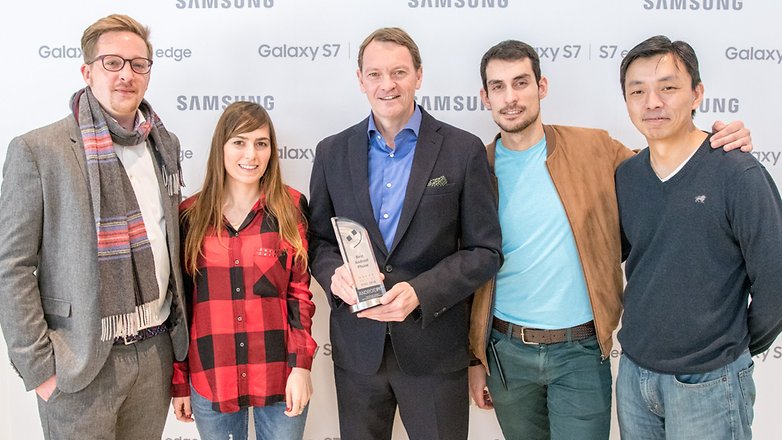 Best Affordable Smartphone of MWC 2016
Nominees: Sony Xperia XA, LG X cam, LG X screen, HTC Desire 530 and Alcatel Idol 4
Winner: Alcatel Idol 4
The nominees for best affordable smartphone of MWC 2016 were excellent and include: the Sony Xperia XA, the LG X-cam, the LG X screen, the HTC Desire 530 and Alcatel's Idol 4. Each of these devices offers interesting specs at prices affordable for everyone and all of them have a premium design.
Alcatel has managed to outperform the competition and earned our prize for the best budget smartphone with the Idol 4. It was an easy choice when we considered its Snapdragon 617 processor, 2 GB of RAM, 5.2-inch full HD display,13 MP front and 8 MP rear cameras and an audio experience enabled by two front stereo speakers.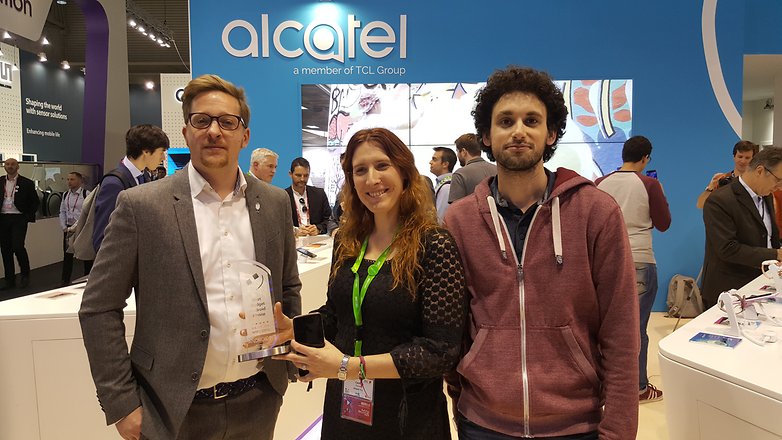 Best innovation of MWC 2016
Nominees: VR viewers, 360 cameras, image stabilization, LG G5 design and many more
Winner: LG G5 design
Like every year, there was interesting news about innovations revealed at Mobile World Congress in 2016. There were smartphone connected gadgets like VR viewers, 360-degree cameras and many more. But when it came to choosing the best innovation this year, the choice was easy, and our unanimous decision is: LG's design.
Thanks to this innovation, the South Korean brand offers maximum functionality to future users of the new LG G5, without sacrificing design. With their design, LG has introduced two accessories to enhance the user experience for photos and music. Who knows, maybe in the future other brands will exploit this technology and use universal accessories compatible with different smartphones.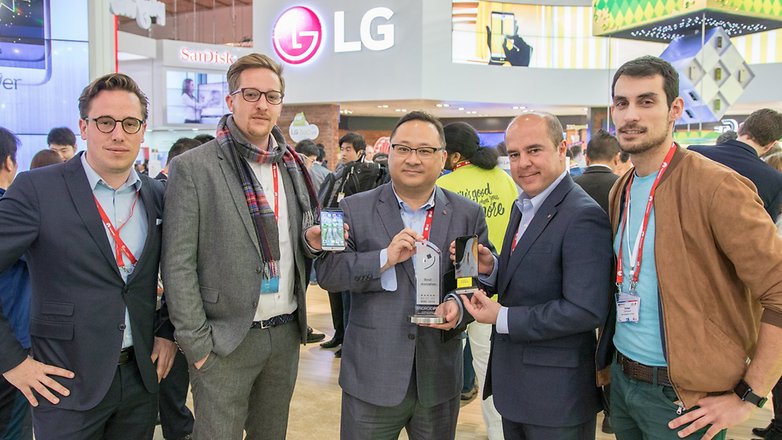 Best wearable MWC 2016
Nominees: Sony Xperia Ear, Sony Xperia Eye, LG 360 VR
Winner: Sony Xperia Ear
Brands did not show as many smartwatches in 2016 as they did in 2015 when there was a flood of smartwatches unveiled at MWC. This is perhaps because they are still intent on studying smartwatch functionality and seek to offer something different from what we already have in smartphones. When it came to choosing, we had some difficulties, partly because many of the gadgets presented at MWC are difficult to define as 'wearable' since they are not designed to be worn consistently, only sporadically, like VR players.
The device that has the most everyday functionality is the Sony Xperia Ear and is the clear winner of the best wearable of MWC 2016. This Bluetooth device was created by Sony to give us the opportunity to return to living instead of having our attention constantly diverted to our smartphone display.
The Xperia Ear is designed to be worn all day long thanks to an ergonomic design. It whispers necessary notifications, appointments, messages and incoming calls. And it's a great virtual assistant, answering our every request made via voice command.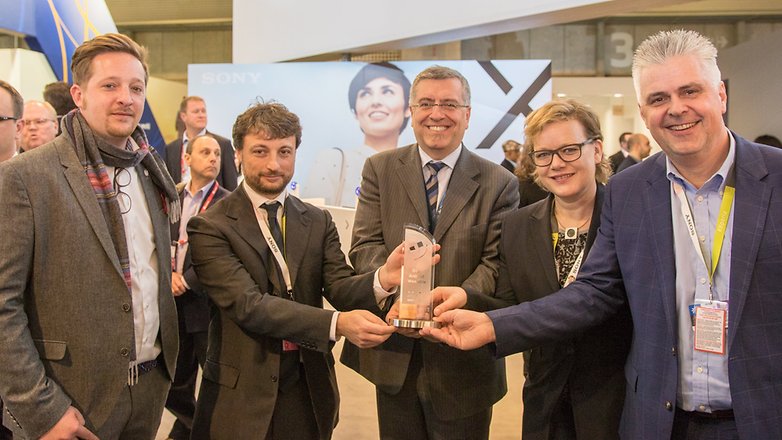 Do you agree with AndroidPIT's MWC 2016 winners? Let us know in the comments.