Why Your Company Won't Value You More If You Never Take Time Off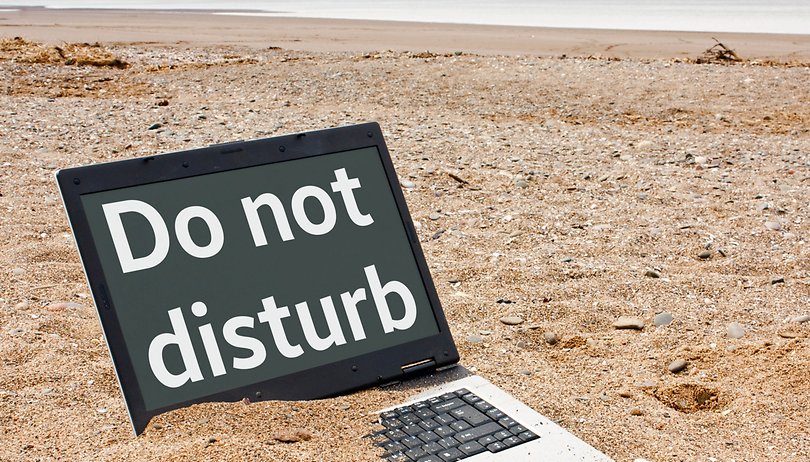 How often do you take time off from work, or call in sick? According to recent figures from Statista, almost one quarter of American adults did not take any sick days in the past 12 months. Of those that did, two to three days per year were most common.
There are many reasons why a person would not need to take a sick day. First and foremost, they may be lucky enough to rarely be sick, unlikely as that may be.
Beyond that, the reasons can get a little murky, such as a fear of not being able to make ends meet, anxiety about job security and, occasionally, an attempt to earn kudos from management and position yourself as indispensable to the company's daily operations.
In the case of vacation time, the same argument can be made. Whether it's motivation to succeed or an attempt to be more valuable than colleagues, never taking vacation time is likely to have the opposite effect.
Almost a quarter of U.S. workers do not receive paid vacation or paid holidays. The absence of a mandated paid vacation time policy disparately impacts lower-wage workers, those employed part-time, and workers employed by small businesses.
But time away from work, whether it's a sick day or vacation time, has significant benefits.
Preventing burnout
Working for long periods without a significant break can negatively affect productivity as well as physical health, no matter how motivated or energetic an individual might believe themselves to be. Regular holiday time is scientifically proven to help the body and mind to recharge and rejuvenate, including improved heart health.
Supporting mental health
Time away from work provides an opportunity to relax, reduce stress, and improve mental well-being. Switching off allows you to disconnect from workplace responsibilities and focus on self-care, hobbies, and spending quality time with loved ones.
Increased job satisfaction
A break from the workplace can contribute to job satisfaction by providing an improved sense of work-life balance and fulfillment. Vacation time offers the chance to pursue personal interests and create lasting memories.
Promoting creativity
Time away from work can stimulate creativity in your role. Exposure to new environments and experiences can inspire fresh ideas and perspectives that can be applied in the workplace.
Setting boundaries
There is a common misconception that not taking time off from work will earn more respect from employers, but since research shows regular vacationers are more creative and productive in the workplace, the opposite is ostensibly true.
Take the cautionary tale of Kevin Ford, who worked in a Burger King outlet in Las Vegas and never took a sick day in 20 years, including when he required surgery, for which he used his limited vacation time.
When this arguably commendable achievement came to light, Mr. Ford was rewarded by his employer, in a manner of speaking. He was presented with a reusable coffee cup, movie theater tickets and some other arbitrary items. When he shared it on social media, there was outrage from certain quarters, which led to a GoFundMe campaign on his behalf, and a fund of $400,000 in his name.
When the dust settled, Kevin Ford had a new message for social media: "Don't be like me."
The good news is that the tech sector is leading the charge when it comes to promoting a new approach, with some companies including up to nine days' paid "rest and recuperation" leave. While these companies are being praised for prioritizing their staff's mental and physical wellbeing, the wider employment sector has a long way to go.
And if you feel the change you need goes beyond some time away from work, perhaps it's time to reframe your career path altogether. If that is the case, the nextpit Job Board features thousands of job openings, like the three below.
In California, the nation's largest natural gas distribution utility, SoCalGas, is seeking a Senior Data Engineer to oversee the design, development, implementation, maintenance, and enhancement of the company's full cycle of data services and associated systems. This well-remunerated role is described as helping shape the future of hydrogen technology and clean energy, while also ensuring a healthy work-life balance.
In Annapolis, the FLASH Technology Group has multiple roles vacant currently, including that of Network Engineer. As a leading supplier of safety and security technology to the U.S. government, this complex, challenging role will see you consult in highly specialized, leading edge information technologies while providing specialized guidance on automated solutions. If you want to be a part of this exciting, security-clearance-led organization, get in touch today.
eClerx has multiple roles across a range of disciplines and locations, including Senior Mobile Software Developer. In this role, working alongside product engineering managers, you will use the most up-to-date development tools to create new features for the company's native iOS application, as well as across the company's entire stack. Expertise, creativity and advanced coding skills are all required.
Start your job search today via the nextpit Job Board. This article was written by Doug Whelan.