Why I'd give up my iPhone for the Galaxy S7 Edge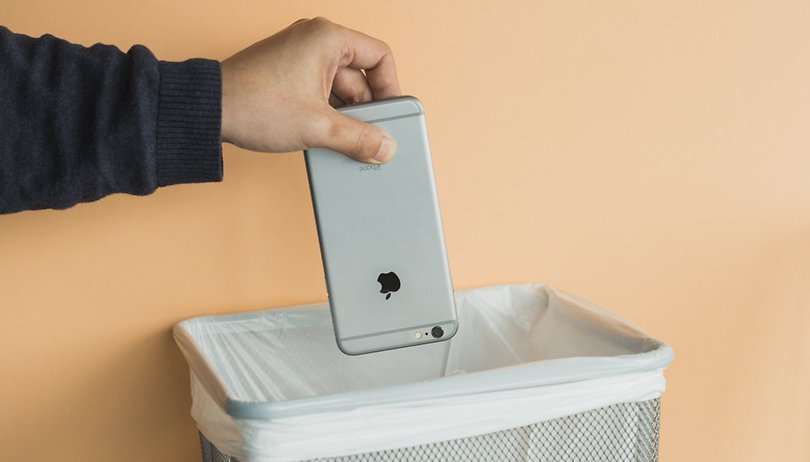 Large smartphones are my favorite. That's why I bought an iPhone 6 Plus around 18 months ago. I was totally satisfied with it until a few days ago when something big happened: I fell for another smartphone – the Galaxy S7 Edge. What was I going to do?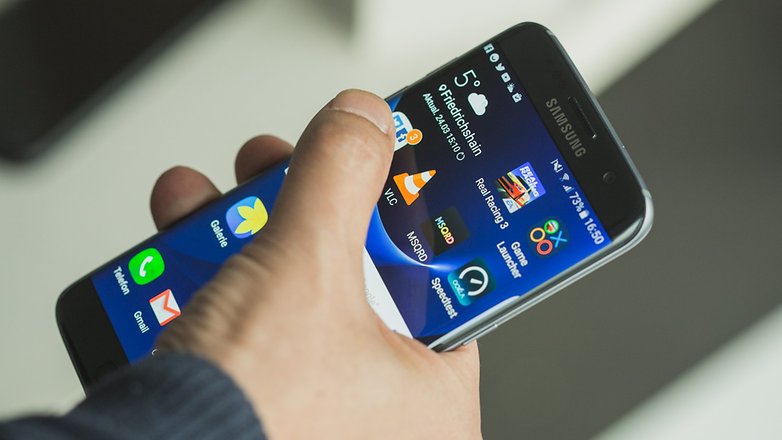 Before I suggest how to deal with smartphone temptation, I'd like to explain why I bought an iPhone 6 Plus in the first place. First, my long-term use of iOS was a decisive factor; as was the larger Full HD display.
The love for my iPhone 6 Plus began to show cracks during Mobile World Congress 2016 in Barcelona. The cause of an approaching break, a bond shattering, spurred by an old love. The cause also had a name: the Samsung Galaxy S7 Edge. The dual-edge version of the Galaxy S7 infatuated me first by its looks, but also the way it feels. The ugly camera bump had shrunk to a level that I can live with. The design of the 5.5-inch smartphone is on a level that I expect from a smartphone within this price range.
With the Galaxy S7 Edge, Samsung has managed to incorporate a 5.5-inch display in a sleeker body, even sleeker than the smaller Galaxy S7, so that I can use it easily with one hand. After becoming a father quite recently, I consider this a big plus. My son in one arm while the smartphone is in the free hand. It must be like this, otherwise a disaster could happen.
Another feature the Galaxy S7 Edge has that my iPhone 6 Plus doesn't is IP68 certification for water resistance. As a father, this is quite important to me. My little son is at an age where almost anything can be food, or anything can swim. But the Galaxy S7 Edge could survive the meanest slobber attacks, as well as accidental drowning in the bathtub.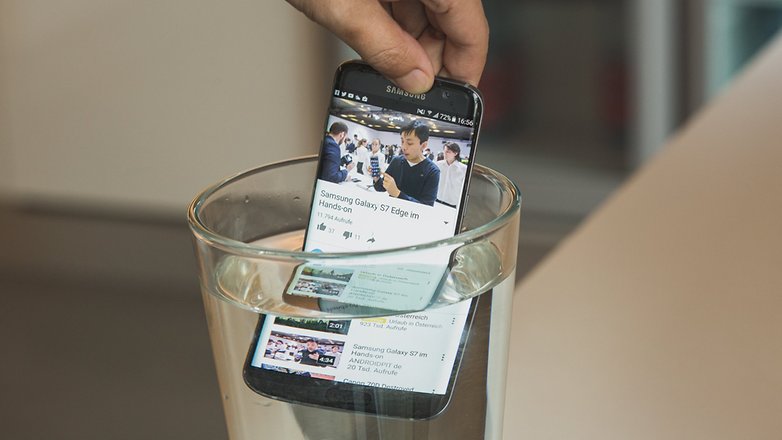 Now onto hardware performance. The great display and exquisite camera don't need extra discussion – my colleague Camila has discussed these in depth already – and I can only nod in agreement.
There are also features that literally make me squeal with joy. The Samsung Game Launcher is one of them. Seriously – why has no other manufacturer thought that you could enjoy the Gamer Heart via relatively simple means. It has never been so easy to take a screenshot or record video of a game action as with the Galaxy S7 Edge. Or the option that all alerts are deactivated during gameplay. It's simply awesome.
Despite praise being heaped on the Galaxy S7 Edge, there are a few things I'd criticize. The built-in speaker placement means that sound is not optimal. The glass back is slippery and a fingerprint magnet. But these small issues don't sour the overall positive experience of using the Galaxy S7 Edge.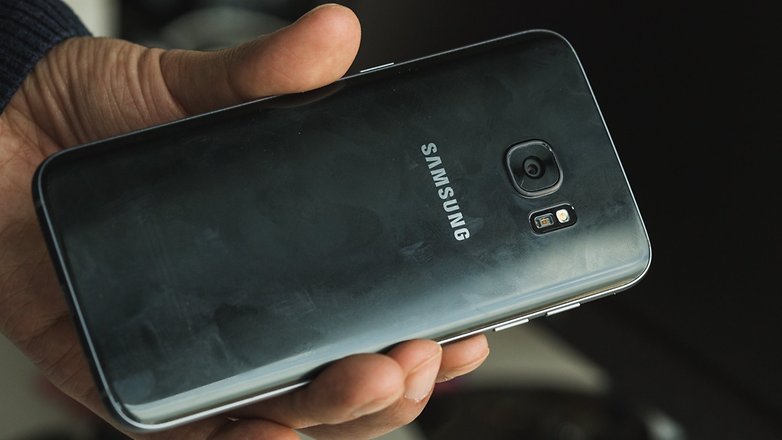 There is just one final point, but an incredibly important one, that I'd like to make. It totally sucks that I can't transfer all my already-purchased iOS apps to the S7 Edge. I've literally spent years building up my collection. But it's not in the hands of Samsung, but rather Google.
It would be desirable if Google could make it possible to share apps between both platforms. That would speed up my switch from the iPhone 6 Plus to a Galaxy S7 Edge. Such a transfer is actually possible, as seen with Google Play Music. Here I could transfer my existing music collection easily, without having to buy everything again.
As long as I can't do this, it doesn't really make sense for me to drop the iPhone 6 Plus for an S7 Edge. But, as I wave goodbye to the S7 Edge, I'm winking at it with one eye.
Have you fallen in love with the Galaxy S7 Edge? Let me know in the comments.