Help A Blogger Out! Which Android Phone/Tablet Should I Get Next?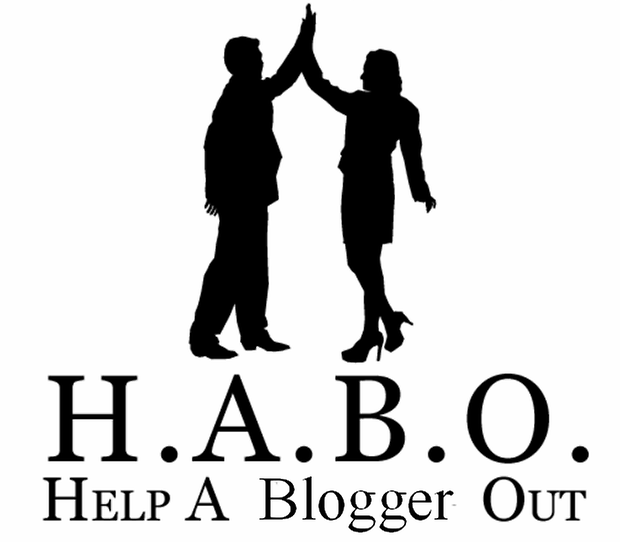 As someone who's owned over 11 Android devices (not at the same time), it's pretty safe to say that I like keeping my phones and tablets up to date. Normally, I have a pretty good idea when September comes around as to which phone and tablet that I will sell my existing devices for to put towards new purchases, but this year guys, I'm completely stuck. There is simply too much awesome on the horizon in the Android world, and making a fixed decision is getting damn near impossible. So I wanted to ask for your help! Many of our readers and commenters are Android experts, and I would like to ask YOU: Which Android phone and tablet should I pick up next? Maybe some of you are thinking the same? Help me out guys! Here's my dilemma....
What I have now
Currently, I'm rocking a Galaxy Nexus and an Asus Transformer Prime. I absolutely adore my Galaxy Nexus, and I've always been more a fan of stock Android vs skins. With the tablet, Asus, the keyboard dock, the internal storage, expansion options, the integrated mini HDMI, and Tegra 3 had me sold from the beginning.
That being said, a couple of months have been by, and Android is moving at such a fast pace that I am very much interested in multiple devices.
The toss up
I was tempted to go to the Galaxy S3, but in the end I didn't . The reason for this is because I thought that Samsung might release a Nexus device this year, which would basically be a Galaxy S3 (same hardware) running stock Android. So I decided to wait. Then I learned the news that multiple OEMs might receive Nexus devices this year, and all of a sudden I remembered how awesome my HTC Nexus One was. So now I'm already debating between Sammy's Nexus device, or HTC's.
Then I remembered that Google bought Motorola, and that they have the potential to release the most insane Nexus phone EVER. But after seeing the hands on of the Note 2 at IFA, and was then thoroughly convinced that this would be my next smartphone. As of an hour ago, it was still my top choice for a phone....
...on the tablet front, the Nexus 10 is what I looked forward to the most (not a fan of 7 inch tablets) due to its stock experience, powerful hardware, low cost, and simply the fact that it would be the first 10 inch Nexus tablet. Then I got the Note 10.1 in my hands and was absolutely blown away by it. Such a truly useful device, and the fact that it's running Samsung's Exynos 4412 quad core chip with 2GB of RAM already made it seem like a significant upgrade from my Prime. Then again, it costed more, doesn't come with a dock, has less storage for the price, and doesn't feel as premium. I debated on getting the Prime Infinity, but due to its extremely high resolution, many report that it lags. But then....
...the Asus Padfone 2 happened. The hardware specs for this thing are NUTS. I'm talking about a phone with the Snapdragon S4 Pro processor, 2GB RAM, 13MP camera, HD display, AND a release in 3 weeks. All of a sudden, the concept of the Padfone became an option that could possibly kill 2 birds with one stone (phone and tablet), as the hardware in this device makes it a lot more appealing to me than the last model. Then yesterday we reported on a device that Samsung is testing that sports the new Exynos 5 processor, and very much looks like it could be the Nexus 10 tablet. A Nexus tablet coming from Samsung running this chip could be EPIC, which adds even more to the madness.
See how confusing this is getting?
The positives and the negatives
Nexus devices will always hold a special place in my heart due to the fact that they run stock Android. I have really really enjoyed every Nexus device ever released, but when it comes to tablets, the Nexus 7 didn't quite cut it for me. I need a bit higher of a build quality when it comes to a tablet, and I'm not comfortable with the bulky feel of it. That being said, that doesn't mean a Nexus 10 will feel the same way.
The Galaxy S3, Note 10.1, and Note 2 all use Touchwiz, and even though it's improved, I'm still not a huge fan of it. If I want to use the S-Pen properly, I have to get used to it though, which is something to consider, and I really did enjoy playing with the Note 2 and the Note 10.1 that I brought back to the office after attending the Samsung release event. A hybrid device like the PadFone 2 however, is a new concept. What if I'm not crazy about an Asus phone despite the crazy hardware? What if Motorola releases a Nexus device, but it still has those God awful ugly corners? There is so much to consider here!
Narrowing it down
So I have to slowly narrow this down. As of now, I'm leaning towards the Note 2, any Nexus device from Samsung, HTC (even though they seem to be focusing more on Windows 8 now) or Motorola, or the Asus Padfone 2. With the tablet, I'm narrowing it down to the Note 10.1 or once again the Padfone 2 (depending on the design of the Padfone 2). I also need at least a 4.5 inch screen, as I really don't like "small" phones". I could also make this easy and just get an iPhone 5 and the new iPad coming out later....
HAHAHHAHAHHAHAHAHAHHAHAHAHHAHAHAHAHAHHAHAHAHAHAHAHHAHAHAAHAHH...
….that was a good one. But seriously, I'm still really having issues coming to a conclusion. What really makes it hard is the fact that out of all the devices I'm considering, only 2 or 3 of them actually exist right now! I'm sure many of you are saying "Eric you dumbass...you can't make any decision until seeing the phone and holding them in your hands". That's true guys...but by the time all of them are out, something better will be on the way! My mind is blown. Maybe I should just buy a Blackberry (LMAO).
What do you guys think? Surely it's not just me considering which device/devices to upgrade to this year. What are you planning on upgrading to (phone, tablet, or both) and why?
Help a blogger out and let me know in the comments below!
Picture credits: www.connectbrilliantly.com (edited by myself)