Vysor: use your Android smartphone from your computer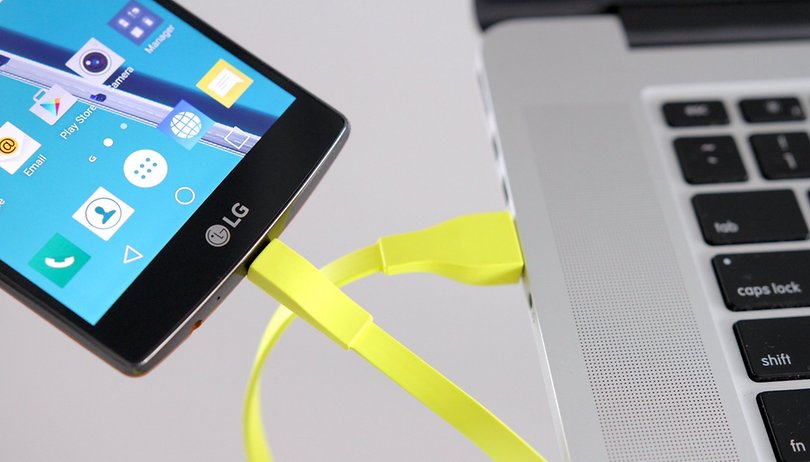 Vysor is a clever little application that enables you to control your smartphone from your computer as if it were just another window. Its developer, Koushik Dutta, is a co-founder of Cyanogen Inc. and part of the ClockworkMod developer team - and with that pedigree, a great reputation and over 20,000 people using the app every day, it's well worth checking out.
How to control your PC with Android apps
TeamViewer Free - the remote control to your Android
Vysor: what it is and how it works
Vysor is an extension for the Google Chrome browser that connects to an app on your smartphone, enabling you to control your phone from your PC or Mac using the mouse/trackpad and keyboard. Everything happens via a USB cable, which you'll need to connect the phone to your computer's USB port.
Vysor runs in two modes, one free and one paid for. In the free version you can run at a modest screen resolution and take screenshots; in the paid version the screen resolution is higher, you can run in full screen mode, you can drag and drop files and you can connect via Wi-Fi.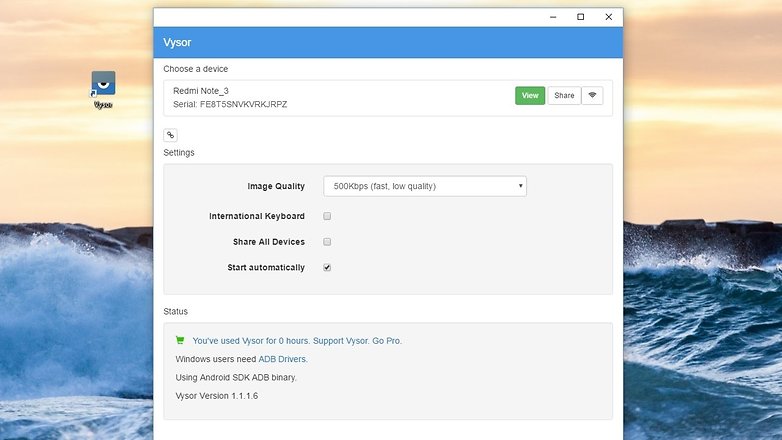 Installing Vysor
To install Vysor you'll need to do two things: install the Vysor app on your phone and install the Vysor extension for Chrome. The Google browser is a must-have for the Vysor extension, and you won't be able to control your phone without it. If your computer is Windows, you'll also need to install the drivers for Active Debugging.
On your smartphone, install the Vysor app and enable USB debugging (if it isn't already enabled): to do that you'll need to activate developer mode by tapping seven times on the build number listed under Device Information.
If you've installed Vysor on your computer and connect an Android device with USB debugging enabled you'll be able to install the app directly to the smartphone: in less than a second you'll have mirrored the device on your computer screen without having to go through Google Play.
How to control your smartphone with Vysor
Using Vysor is simple enough: just activate the extension - it's a good idea to create a shortcut on your computer's desktop to call the Vysor control panel - and use your mouse as you would use your finger on a touchscreen. The control panel offers options including taking screenshots, adjusting the volume, rotating the display and pressing Power to unlock the device. You can activate the Android keyboard too, and if you have the Pro version you can adjust the resolution.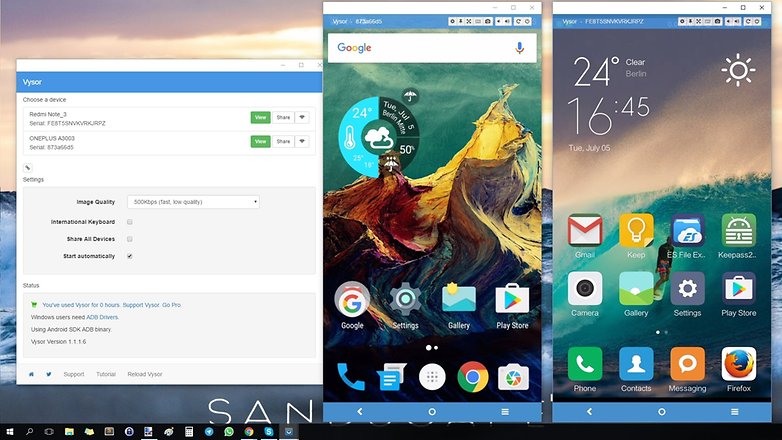 Is Vysor an emulator?
No. An emulator is a software program that pretends to be a particular kind of device, so for example you might use an emulator to play old console games on your PC or to run Windows in a macOS window. Emulators can be great, but they require a great deal of programming and may infringe various copyrights, which can mean lots of legal trouble for the creators.
What Vysor does instead is mirroring: it creates a connection between your computer and your smartphone or tablet to share what's on your device's screen and to send it input from your keyboard and mouse or trackpad. The apps you're using are running on your Android device, not on your computer; it's just letting you control them and see the results.
What do you think? Is Vysor the best app for remotely controlling Android and playing Android games on your desktop? Let us know in the comments below.