''We're the good guys'': US general dismayed that Google chooses China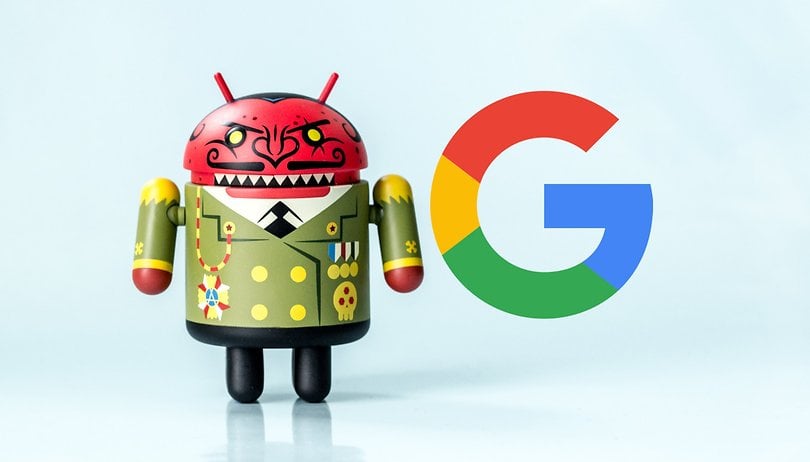 Google's work with governments is an awkward tightrope walk, straddling two great powers who are increasingly squaring up against each other in the field of technology - the US and China. A US general doesn't seem to understand why Google doesn't back the home team in this case, but it may come as no surprise to others.
General Joseph Dunford, chairman of the Joint Chiefs of Staff, recently expressed incredulity at Google's insistence to continue investing in China and developing projects in cooperation with the Chinese Communist Party while at the same time dropping its collaboration with the Pentagon. According to the somewhat naive-sounding Marine Corps general:
''We are the good guys and it's inexplicable to me that we would make compromises in order to advance our business interests in China where we know that freedoms are restrained, where we know that China will take intellectual property from companies,''
The 63-year-old general cited China's human rights violations, including the leverage of surveillance technology to persecute dissidents and minorities, and the fact that Chinese firms have been often accused of violating intellectual property rights and stealing patents from Western companies.
General Dunford singled out Google's recent decision to not renew its contract for Project Maven, an initiative that leveraged Google's expertise in aerial image recognition to make US military drones more effective.
Google doesn't mind being evil, but employees do
Google announced that they would not renew the Project Maven contract back in June following a strong wave of employee protests at Mountain View. Google also published its new AI principles meant to define the company's ethic framework for AI R&D in the future. CEO Sundar Pichai specifically stated that Project Maven doesn't align with those ethical standards. Of course, the US government criticized the decision along similar lines to General Dunford.
Of course, Google's high-sounding principles looked rather weak with the exposure of Project Dragonfly, a top-secret initiative to launch Google Search in China, cooperating with Beijing's censorship and providing the Chinese government with extra information to track and identify Internet users.
We were skeptical about Google's AI principles in the first place, and when it comes to the crunch, it's hard to see Google as different from any other big corporation: it follows the bottom line above any kind of national or humanistic concerns. While you may scoff at General Dunbar's claim of being the ''good guys'', especially complaining about surveillance and drone warfare, it's naive to think that Google would be automatically on the side of good. After all, it dropped the ''Don't be evil'' motto for a reason.
But even though Google as an entity may be amoral, the people working there are not. General Dunford should be aware that the dropping of Project Maven only came via intense pressure and activism that also came from within the company. The same situation happened with Project Dragonfly. We'd not even know about it if not for the actions of principled and courageous whistleblowers. It's a testament to the power of organized labor in a time where it seems from a bygone era. Google could afford to dismiss a finger-wagging from the Pentagon or insults from the President. But it can't ignore a mass revolt from the workers it depends on.
However, in this case, it seems like internal and external protests are not strong enough to keep Google from working with the Chinese government. After all, the prize - the world's largest segment of Internet users - is too rich to back down from. Time will tell if this is a risk that pays off for the search giant.
What do you think of the General Dunford's criticism of Google? Does it make any sense?