There Is Life After A Layoff & Here's How To Get Hired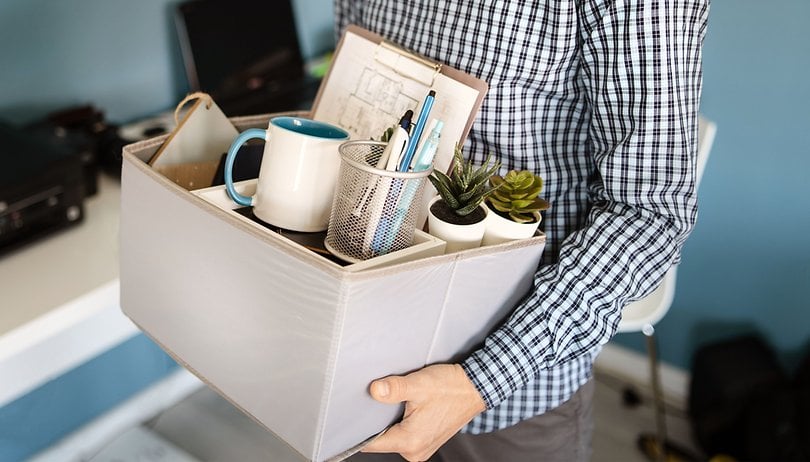 Layoffs have been part of the landscape for a year now, and whether you work in tech or not, it is a worrying time for many workers. With over 160,000 tech layoffs across 2022, this year looks set to rapidly outstrip that figure. So far, more than 108,000 workers have been laid off.
According to the Bureau of Labor Statistics (BLS), in 2022, there were 15.4 million layoffs across all sectors in the U.S., with 6.9 million of those happening between August and December 2022.
The most recent cuts have come at DocuSign, KPMG, Twilio, Disney and Yahoo, as companies continue to reduce their headcounts. There are a lot of reasons for layoffs––some companies over-hired during the pandemic in response to demand, and as the world returns to normal, that demand has waned, particularly for ecommerce companies.
Rising interest rates, supply chain pressures, the rising cost of living and fears of an imminent recession are some other reasons fueling belt-tightening and layoffs. It is little wonder that 48% of Americans have layoff anxiety as a result.
Next steps
If you have been recently laid off––or you think it's on the cards––it's likely you're stressed and upset. Try to keep top of mind that a job layoff is not a reflection of your worth or value as a person. It's a temporary setback that you can overcome with time and effort.
You're not alone either, and your prospects are good: a recent survey found that 79% of those laid off from tech roles landed a new job within three months, while 83% of those laid off across other industries were also re-employed in the same time frame.
The next steps to finding a job should involve updating your resume and professional social profiles ahead of applying for new positions. You could also use this time as an opportunity to update your skills––take an online course or certification to make yourself more marketable to future employers.
Network by reaching out to your professional network and let them know you're looking for work. Attend job fairs, industry events, and connect with recruiters to broaden your job search. Getting a new role can be a full-time job, so it's important to stay focused, setting small goals and rewarding yourself too.
Another essential step is to see what job opportunities are out there: the NextPit Job Board should be your first port of call. Discover three great open roles below.
Principal/Sr. Principal Windows Systems Administrator, Northrop Grumman, Baltimore
Northrop Grumman is seeking a well-qualified Systems Administrator, to join its team of technical professionals. You'll perform as a windows systems administrator for a classified government contract, communicate effectively at all levels of the organization, with internal and external customers, in written and verbal format, and maintain smooth operation of multi-user computer systems, including coordination with network, software, and system engineers, PC desktop technicians, project managers, end users, and customer and IT management, among other tasks. To be considered, you will need a minimum of an Associate's degree and seven years' of experience, or Bachelor's degree and five years' of experience, along with active DoD secret security clearance. See the full list of requirements here.
Senior Software Engineer, University of California Office of the President, Oakland
The Senior Software Engineer will be a technical leader with a high degree of knowledge in the overall field of application analysis and development, and will be called upon to apply advanced IT professional concepts and OP objectives while leading problem-solving. You'll work on issues such as bug fixes, new features, security enhancements, speed improvements and code refactoring. Additionally, you may support programs that include formulating strategies and administering policies, processes, and resources, and be a hands-on lead assisting the team to deliver on initiatives. You will need eight years' of experience in software engineering or a related field as well as demonstrated, advanced experience with object oriented analysis and design, Visual Studio including coding style, analysis, quality tools and performance testing ASP.NET MVC with C#. SQL and SSRS JavaScript (JQuery preferred) BPMN 2.0. Find out more about this job here.
Sr Product Researcher- UX, Lowe's, Charlotte
The Senior Product Researcher at Lowe's will establish the methodology and set the tactical direction for all usability testing and research associated with assigned projects. You'll lead and conduct research, testing and feedback functions and understand how a product works and the various touchpoints. Additionally you will complete competitive analysis, service flow diagrams, interviews, usability testing and benchmarking to improve products. If this sounds like the role for you, you'll need a Bachelor's in anthropology, psychology, human-computer interaction, human factors, or equivalent work experience in a related field, and five years' experience in UX research or product management. Apply for this position here.
Browse the NextPit Job Board to find your next great career move. This article was written by Kirstie McDermott.