The great Bixby - a shadow over the Galaxy S8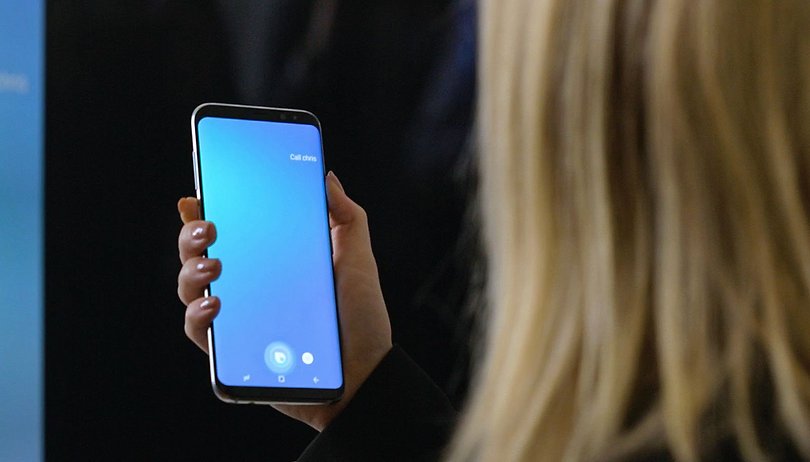 The Galaxy S8 has performed well in tests generally, but there was one detail we weren't able to really put to the test: Bixby. Does this missing feature cast a shadow over Samsung's premier smartphone?
The entire impact of Samsung's new S series smartphone has been softened by the absence of Bixby. Bixby was intended to be more than just a digital assistant. It was supposed to be a new and advanced voice control system for smartphones, with the idea that every action on a smartphone could be performed through voice command as well as touchscreen.
However, to begin with, there is no voice control, the core function of Bixby. Samsung does plan to implement voice recognition, but not before early next year, and initially only for English and Korean. Other languages will likely come afterwards.
So Bixby has simply become another piece of software that is able to display messages and current weather conditions. Press a button and Bixby Home will appear.
Bixby Home barely differs from the standard offering, found for instance on the Galaxy S7 with Nougat. Once again, content is supplied by the service provider, Upday. Bixby Home is also fed with information from other Samsung apps, and compared to new virtual assistants like the Google Now cards, the usefulness of Samsung's Bixby fails to stand out.
In its current state, Bixby on the Galaxy S8 is almost laughable. And it's a long way to fall. Ahead of the phone's launch, Bixby was a feature which Samsung had heavily pushed and praised. Several pre-releases around Bixby fed even greater expectations.
Bixby: the reason why the S8 must wait a little while longer
Samsung has been keeping a low profile regarding the temporary floundering of Bixby's features. Indeed, the company hasn't appeared particularly enthusiastic for a long while. Had there been longer presentations on Bixby's capabilities, these were evidently deactivated on the demo devices. Even these test models only have the rudimentary functions that we've mentioned above.
As an explanation, it's plausible that Bixby has not yet reached a stage where it can be considered fit for everyday use. This was already clear at the advance presentation of Bixby.
Do we even need Bixby at all?
The Galaxy S8 has become a fantastic smartphone. Does it even need a feature like Bixby?
Bixby certainly has potential, but this isn't well demonstrated with its current performance. Not even the Product Search feature is convenient. For example, to find out more about wine, we need to first press the 'wine' button. This may be technically difficult to implement otherwise, but nevertheless feels clumsy.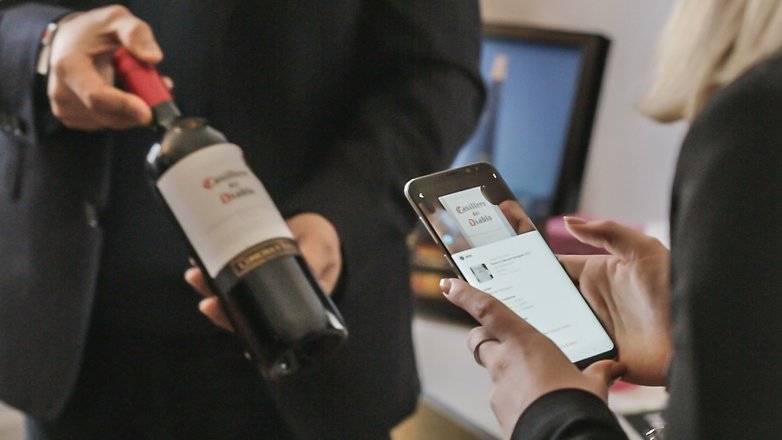 It would be more exciting to support entire apps and processes with voice command capability. This would also be a huge step towards accessibility. This smartphone would then expand possibilities however, we first need to be able to open Bixby without a button.
In terms of features, Bixby is pretty much the sole exciting development that the Galaxy S8 offers. Other aspects of the phone provide somewhat yawn-inducing features. A slightly faster processor. A slightly better display. A camera that feels the same. The new design scores some points, but through a critical lens fails to mark a big leap in mobile technology.
What Bixby's false start has in common with the Google Assistant
Bixby's current state is reminiscent of Google Assistant. Google placed huge expectations on its AI assistants, whose functions at launch were actually very sparse. Gradually, more and more important features were added over time and the result of this is that nobody knows exactly what the Assistant is actually capable of.
This same fate now threatens Bixby. Bixby can be activated with the press of a button but at the moment, there is no compelling reason to press the button at all. What's more likely however, is that Bixby will be opened by accident.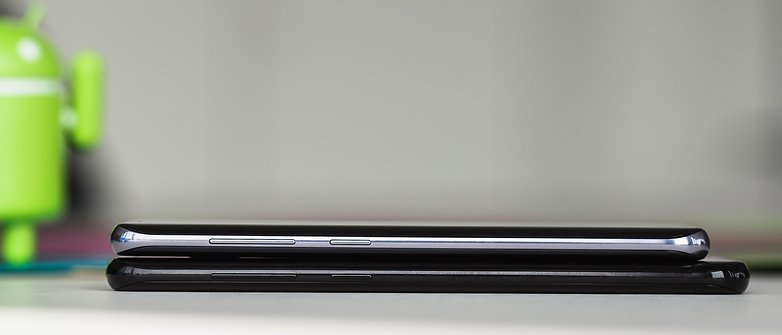 Unbox Your Phone is Samsung's motto for the Galaxy S8. In many ways, this constitutes a promise. The first and banal meaning is that Samsung is trying to sell its phone to many users - users who would then need to unbox it. It can also refer to departing from the traditional 'box' shape of a phone, as the Galaxy S8 prominently features a more rounded, fluid design. 'Unbox' is also a promise of upcoming features that will expand the limits of a smartphone. This all skirts around the common saying 'think outside the box'. With Bixby, the Galaxy S8 could demonstrate real innovation - a smartphone that steers the future. But without Bixby, we'll have to do without this for now.
None of this will stop the Galaxy S8 from probably becoming a huge commercial success. We can already detect the enormous interest and anticipation surrounding the phone. This is helped further by the fact that most users don't switch from generation to generation, but instead have longer update cycles. For many then, the more interesting comparisons between top smartphones will come from 2014 and 2015.
And because of this, Samsung may survive despite the initial absence of Bixby.
Would you buy a Galaxy S8 in the hope of one day benefiting from Bixby? Or have you been left cold? And, S8 buyers, which smartphone are you switching from? Let us know in the comments below!