In the Beijing AI park, the smart city watches its citizens closely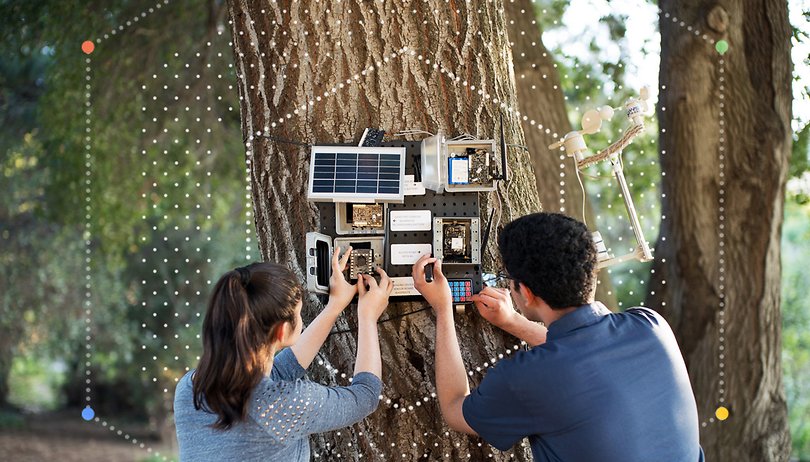 In November, the world's first public park with facilities and vehicles powered exclusively by artificial intelligence opened in Beijing. Baidu, China's hi-tech giant, has participated in its creation, but so did many government agencies. Will it really improve the lives of citizens, or is it just a publicity stunt meant to cover up surveillance efforts?
It took only 10 months (and both governmental and non-governmental bodies were involved) to renovate Beijing's Haidian Park. Now China can boast about having the first AI park in the world, thanks to the intervention of Baidu - the Google of the Far East. The park covers 34 hectares of land near the fourth ring and, according to collected data, has been visited by more than 10 thousand people in just 5 days.
The idea is to make the city smarter and more connected by utilizing the new artificial intelligence technologies available. There is, for example, a self-guided bus that allows you to take a tour of the entire park, a step counting system that recognizes visitors and you can even take Tai Chi lessons in augmented reality.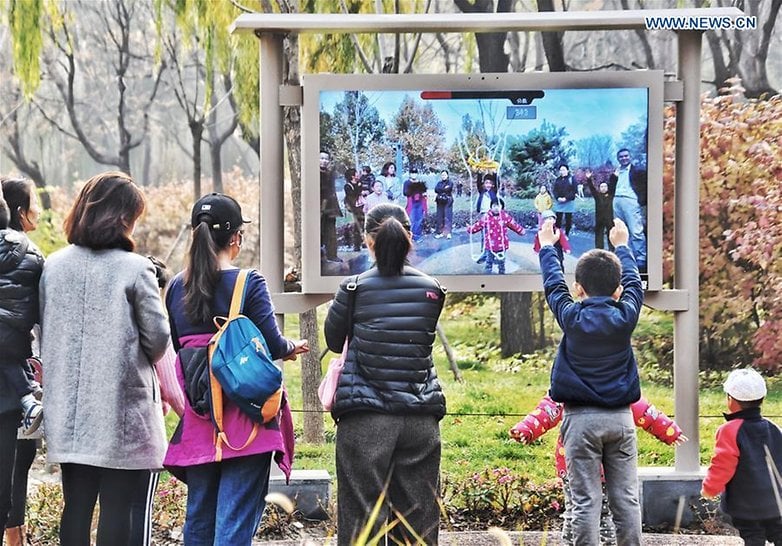 A look into the future
This is the future. According to Baidu CEO Robin Li, the use of artificial intelligence can improve the lives of all citizens. The use of AI for traffic management alone could reduce congestion by 30-40% - twice as good as any traditional methods.
Fewer traffic jams would mean shorter times for daily journeys, but also less pollution. The use of autonomous vehicles is also expected to reduce the number of accidents and thus improve overall safety. Baidu plans to build a 100% autonomous car in collaboration with the Chinese company Hongqi by 2019. It should then go into mass production by 2020.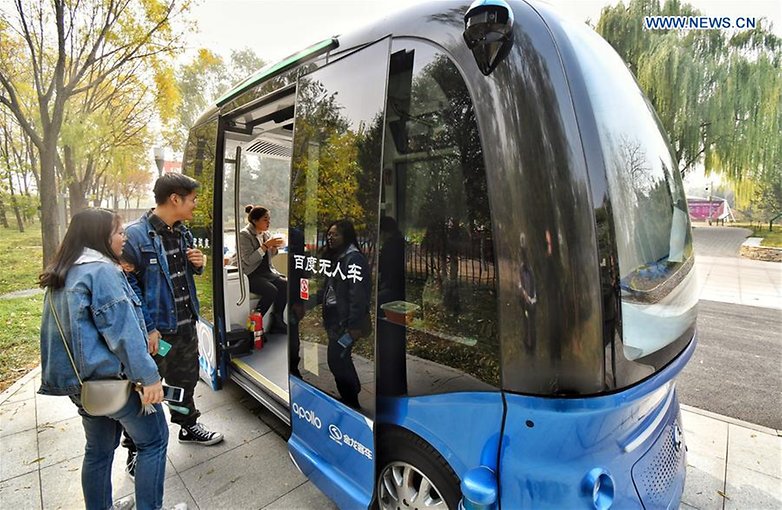 AI could also help improve the health of citizens through personalized yoga or Tai Chi classes in public parks or by keeping track of physical activity - perhaps recommending a nice long walk on a sunny day instead of taking the bus to work.
Not all that glitters is gold
The concept is fascinating, but the (many) negative aspects of all this must be taken into account. We already know about China's population control projects, which exploit facial recognition. Let's not forget the infamous credit system that rewards good social behaviour either. A low social score can prevent Chinese citizens from being granted a bank loan or a renting contract, to name a few examples.
In some Chinese cities, the police also use special augmented reality glasses to recognize people's faces. It is almost impossible to escape their watchful eye. A reality that is frightening in many ways.
Let's look at some examples from the Haidian park. To use the self-guided bus you have to register and log in at the entrance of the vehicle. This notifies the company in control of the bus about the movements of all users, including times and frequency of use. Counting steps by facial recognition also allows the development company to know the movement within the park and the habits of each person walking inside it with incredible precision. Obviously, with the overall data collected from all the gadgets, it's easy to know who visits the park, how much time they spend there and who they speak with.
A data collection that can be used to improve services, of course, but that could be used for direct surveillance. It is no coincidence that many government agencies have been involved in the design of this AI park.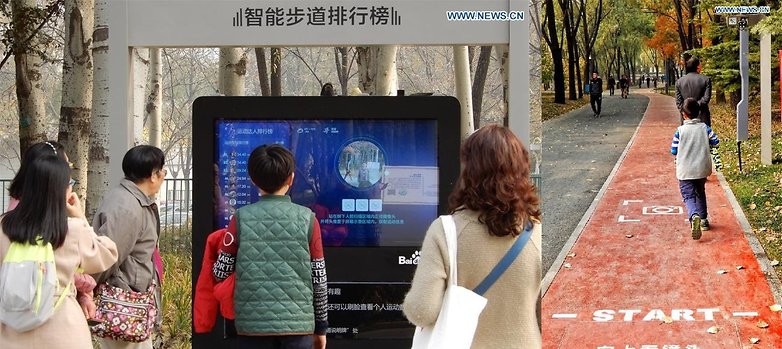 Is it really that different further West?
Think about it. If you use a smartphone you have probably installed a daily step count application, which almost certainly keeps track of your route thanks to a GPS system. Facial recognition systems are not widespread in public places, but we ourselves create opportunities for it when registering to social networks of our own volition. When you take a photo, your smartphone even saves data about the location where the photo was taken. I bet some of you also use the cloud to save these photos.
Google, Apple, Samsung are in possession of all this data, just as Baidu is in China. Acquiring this data is essential for hi-tech companies and they try their best to collect as much of it as possible. Data control equals power in this particular historical period.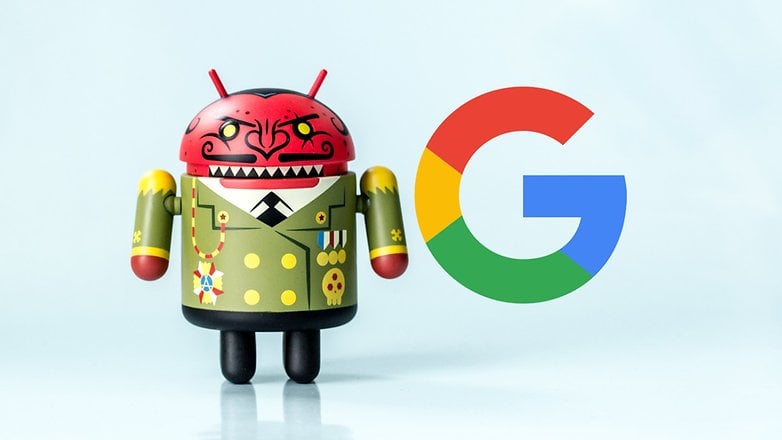 That is why it is important to know exactly what data we provide to these companies and where this data ends up. Are they used to improve the services offered? Are they sold or used to target advertisements?
Obviously I don't want to fearmonger, but it's important to be aware of privacy issues. I personally give access to my location and data to many companies that offer me services which I find useful, but I do so in a conscious manner. I don't mind receiving advertising based on my interests or my habits either. However, if a user does not want to share such data with companies, they should have the right to prevent its collection.
The subject of privacy and protecting your data is a difficult one. What do you think about it? Would you like to see AI parks in your country too or are you scared by the idea?