The dream is over: why Google Daydream isn't taking off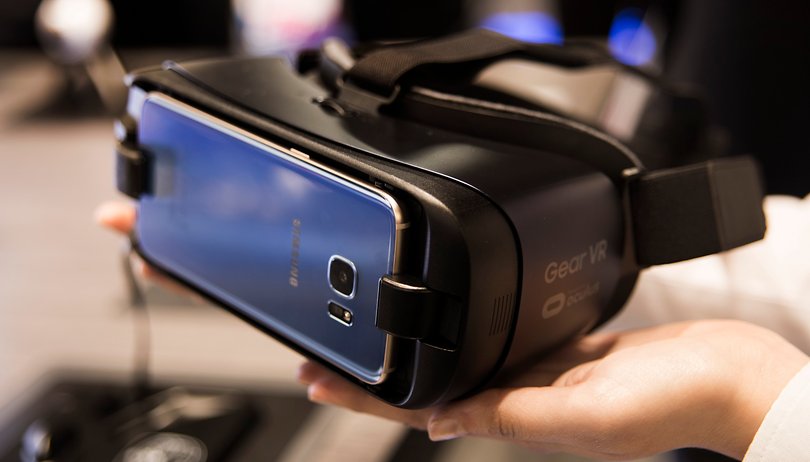 2017 has already seen a few new high-end smartphones make an appearance: HTC U Ultra, LG G6, Samsung Galaxy S8, Huawei P10. What do they all have in common? Exactly - Google's virtual reality platform Daydream is supported by precisely none of them. Why did Google's powerful VR concept fail to have any real impact?
Google has invested resources into the virtual reality field for many years. Its first product was Cardboard, a VR headset made from cardboard. Google created its VR specifications around the cardboard, so that virtually all Android smartphones are VR-ready. Of course, not all of these phones are capable of virtual reality performance. For this, Google designed the Daydream platform. Instead of just specifying the parameters of the headset, Daydream defines the VR headset and establishes certain requirements for smartphone hardware.
Daydream seemed to be the hit of Google I/O 2016. Who could resist such a concept? Would Samsung have to retire the Gear VR? Anything seemed possible. But nine months later, the truth is that none of the newest line of flagship smartphones support Daydream. Let's take a look at why.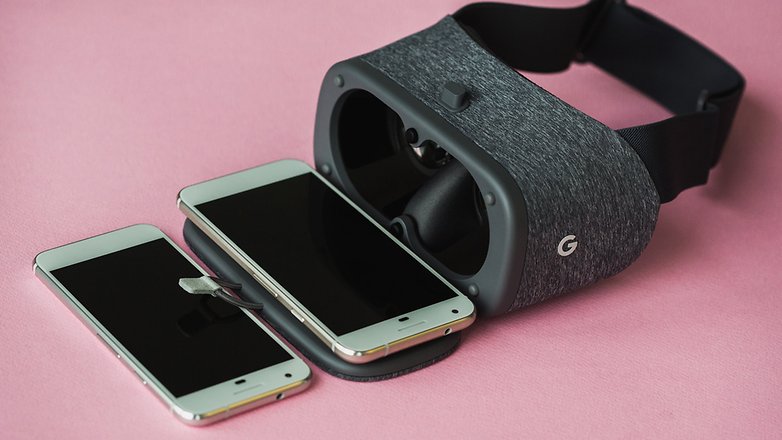 Daydream and Gear VR: the battle for VR supremacy
The fact is that virtual reality isn't just an exciting concept. Entire branches of industry are expecting to earn serious money here. That's why the issue isn't just about smartphone support for Daydream but rather a broader platform strategy. A successful platform means more revenue than from just individual hardware sales.
For Google, two things are decisive. Firstly, Daydream defines hardware performance. Secondly, Google is the outlet for content via the Play Store. Daydream is Google's VR platform, with which it aims to earn real money.
The same is true for Samsung. The Galaxy S8 has the Oculus Store, of course, to purchase content for the Gear VR. Samsung and Oculus will likely include a small contract for each purchase. It's clear that Samsung isn't thinking of certifying its smartphones as Daydream-ready, even though their hardware would be powerful enough for it.
Oculus on the other hand, fights for a market share in the PC-based VR sector. Oculus Rift is ultimately one of best known VR goggles ever. Other PC and console-based VR solutions are provided by HTC with its Vive and Sony's Playstation VR.
The sales numbers are clear: Samsung's Gear VR headset was by far the biggest selling headset in 2016, largely due to the pre-order initiative for Galaxy S7 customers.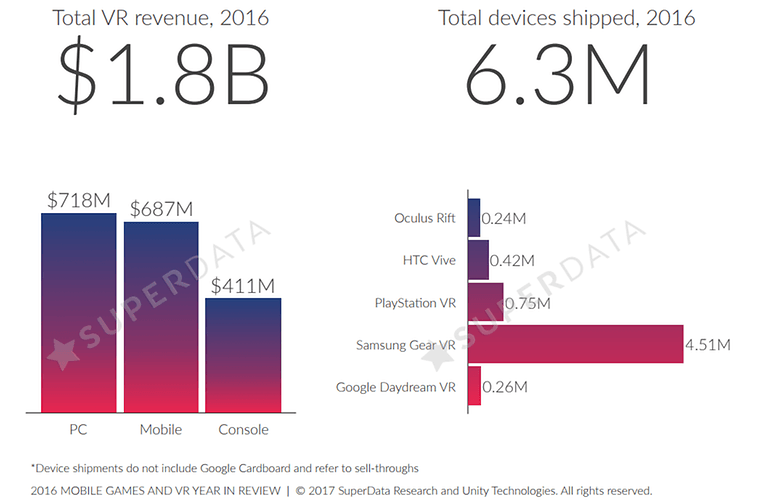 Virtual reality: battling to dominate
Still none of the above platforms show any clear lead in the race. It's become apparent that Samsung and Google are the main competitors in the mobile sector. The figures above also show Google's ebbing power relationship with its competitors. But Daydream was only released at the end of the year, the numbers for 2017 should be a lot tighter.
Samsung is betting on its Gear VR
Nominally, Samsung is on the back foot. Only Galaxy S smartphones support Gear VR but judging by the public interest surrounding the S8 launch, this may not be a huge disadvantage. The Gear VR may at least persuade those interested in VR not to mention that the recently introduced Gear VR controller may even be tempting to gamers.
To a certain extent, Samsung's second pillar is their partner Oculus. Oculus cooperates with many game manufacturers and also maintains a high quality of content on the Gear VR platform. Our inside sources confirm that quality is the main target for Samsung. Achieving a high number of Gear VR apps doesn't make sense for the company.
Samsung may potentially even release their own headset onto the market, and take up the fight against Vive and their own partner Oculus. But competing against Oculus seems unlikely. It would make more sense for Samsung to bring out an Oculus-compatible VR solution instead.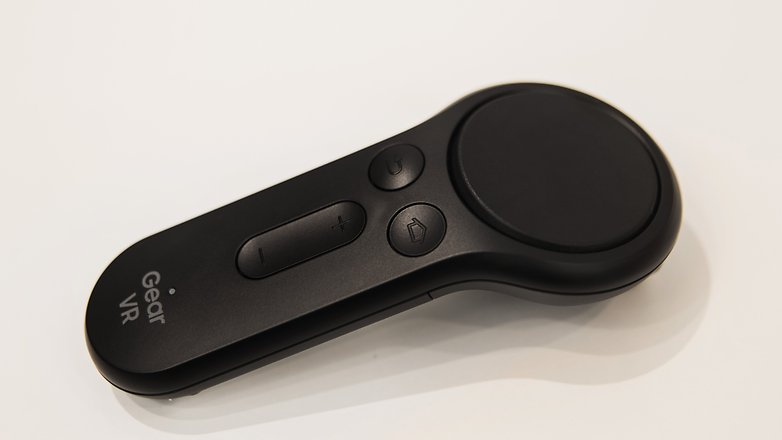 Google and Daydream: doomed to fail without partners
With Daydream View, Google offers a good headset and controller. It also uses a largely open and sensible specification which manufacturers merely have to implement in their own smartphones. With the Play Store they also have a generally accepted distribution channel. In spite of this, Daydream doesn't seem to be succeeding. Particularly troubling for Google is that Samsung, the most important manufacturer of high-end Smartphones, has brought its own supported platform into the competition.
According to Google's own website, four Daydream-ready smartphones are currently available: ZTE Axon 7, Lenovo Moto Z as well as the Google Pixel and Pixel XL. Soon to join the club is the Huawei Mate 9 Pro and Asus ZenFone AR. To restate: the high-end smartphones of 2017 are absent from this list.
AMOLED is an automatic requirement for Daydream
The fact that the Galaxy S8 is missing from this list can be explained by the above reasons. But the Huawei P10? This is likely due to a product decision by Huawei. Daydream requires a very quick pixel switching time. AMOLED displays have a technological advantage here, which is why they are currently a de facto prerequisite for Daydream. This excludes not only the P10 but the LG G6 and HTC U Ultra, and likely also the Sony Xperia XZ Premium.

Huawei has also put the P10 on an IPS panel, possibly to save money. However, a look at other manufacturers suggests that other interests are at play. HTC and Vive are surely considering a VR system of their own - they would be silly not to. Sony has entered their Playstation VR into the race. And LG? Even LG has VR ambitions and introduced a VR headset for Valve's Steam VR platform.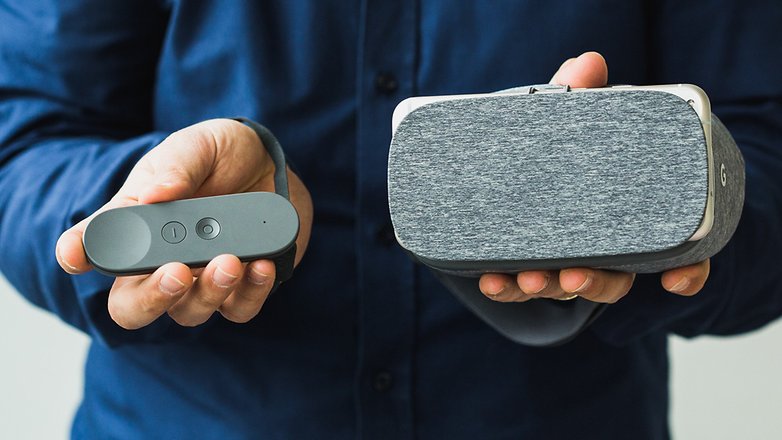 Google Daydream: not the expected home run
Google hasn't ignited any enthusiasm from manufacturers with Daydream. To make matters worse, mobile VR is important for Samsung, but how often would anyone use VR on the move? Much evidence shows that VR is used primarily as living room technology. Thus Sony has no interest in combining its Playstation VR with a Daydream-compatible smartphone. This is even more true for HTC and Vive.
Google seems to only have Asus, Huawei, Lenovo or ZTE left as reliable partners and manufacturer seeing as they (probably) don't have VR ambitions themselves.
Sony, Vive and Valve: Two living room platforms with potential
With Vive, HTC created VR goggles which can make computers VR-ready. Vive has since become its own company. Together with Valve and its gaming platform Steam, Vive is equipped to enter the VR arena.
With the Playstation, Sony succeeded in creating the emblem of the modern gaming platform. This success could be harnessed for VR gaming - Playstation VR. The above figures put Sony in second place, although still clearly behind Samsung.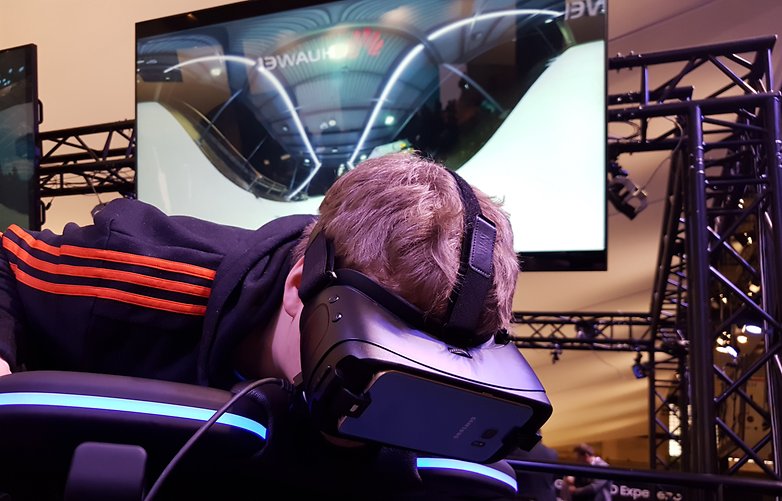 Virtual reality: now comes the real battle
In 2016, Samsung managed to distribute quite a few Gear VR headsets. The S7 pre-order initiative was primarily responsible for the strong sales. HTC and Vive will push their own VR platforms. But what about Google? The failed Daydream launch last year certainly didn't help. Google also cannot expect any support from Samsung, HTC or Sony.
Market research institute IDC predicts the market value of VR goggles reaching 18.6 million USD by 2021. In 2016 there was a turnover of 2.1 million USD - indicative of a rapidly growing market.
The die are cast. In the coming months and years, many tech industry heavyweights will fight for supremacy in the VR sector. The aim is to assert themselves as the leading VR platform. Is there enough room for multiple VR platforms? How will the collaboration between Samsung and Oculus develop? Will Google have a chance with Daydream?
The arena is ready. Let the games begin.
Do you see one manufacturers taking the lead? Have you already picked a VR platform?