Speed test: HTC U11 vs Galaxy S8+ vs 2017's other top smartphones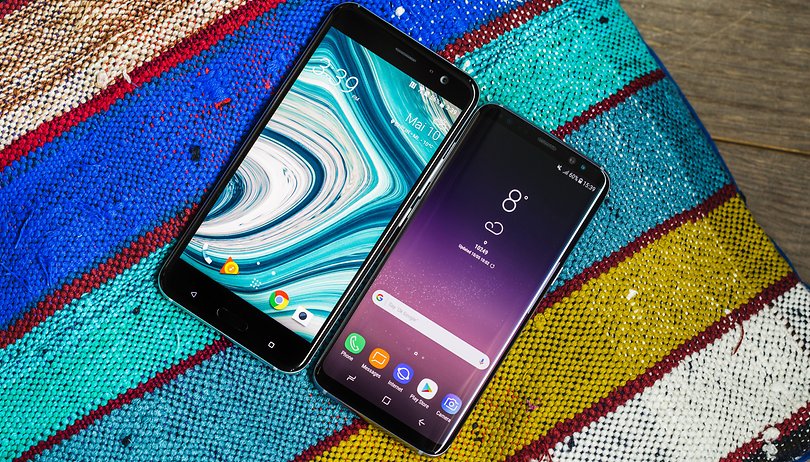 We've just done our full review of the HTC U11, and we've come to the conclusion that HTC's latest and greatest is a true rival of the Samsung Galaxy S8. But, how does it stack up against the S8, and other top flagships of the moment, in terms of real life performance? To find out, we've done a true to life speed test with each phone, launching apps side-by-side to show how they perform. Check out the video and results.
We've designed our speed test to find out which phones perform the fastest in real life situations. For this race, these top flagships were chosen: the Huawei P10 Plus, the Sony Xperia XZ Premium, the Samsung Galaxy S8 Plus, the HTC U11, the LG G6 and the Google Pixel loaded with the Android O Beta. To make it as true to life as possible, we've used a benchmark called DiscoMark, which opens a custom series of apps multiple times. We chose apps that normal users might use everyday: Google Calendar, the default camera app, Chrome, Facebook, Gmail, Instagram, Google Maps, Facebook Messenger, Google Photos, Spotify, Twitter and YouTube. Then, we placed each phone side-by-side and launched the tests simultaneously to see which loads the fastest. To ensure consistency, we prepared the phones beforehand by factory resetting each phone, installing firmware and app updates, standardizing the display brightness settings, plugging the phones in, then finally restarting them. Watch the speed test in action in our video below!
The speed test results
Taking first place, three phones finished less than one second apart. These were the HTC U11, Huawei P10 Plus and Google Pixel with the Android O Beta. Four seconds later, in fourth place, were the Samsung Galaxy S8 Plus and Sony Xperia XZ Premium, which finished within one second of each other. A full five seconds after that, the LG G6 came in last place.
The results of our speed test show that the two 2017 flagships with the latest Qualcomm Snapdragon 835 processors, the Xperia XZ Premium and the HTC U11, and the Galaxy S8 Plus with the latest Exynos 8895 processor from Samsung, beat the phone with the old Snapdragon 821. The LG G6, despite being launched around the same time as these phones, has the Snapdragon 821 processor and unfortunately lagged behind all the other phones in the test. Despite it being older (released in 2016), we also tested a Google Pixel with the same 821 processor, and it managed to beat the G6, the S8 Plus and the XZ Premium. This result was likely due to the Pixel running the optimized Android O Beta. All the other phones in the test were running either Android 7.0 or Android 7.1.1. The Huawei P10 Plus, which packs Huawei's own HiSilicon Kirin 960 processor, also finished with the top. With 6 GB of RAM, 2 GB more than all the others, that's no surprise.
Technical specs and benchmark results
| | Huawei P10 Plus | Sony Xperia XZ Premium | Samsung Galaxy S8 Plus | HTC U11 | LG G6 (US) | Google Pixel |
| --- | --- | --- | --- | --- | --- | --- |
| Release date | February 2017 | February 2017 | April 2017 | June 2017 | March 2017 | October 2016 |
| Processor | Kirin 960 | Snapdragon 835 | Exynos 8895 | Snapdragon 835 | Snapdragon 821 | Snapdragon 821 |
| RAM | 6 GB | 4 GB | 4 GB | 4 GB | 4 GB | 4 GB |
| Android Version | Android 7.0 Nougat | Android 7.1.1 Nougat | Android 7.0 Nougat | Android 7.1.1 Nougat | Android 7.0 Nougat | Android O Beta |
| PC Mark Work 2.0 (2.0.3710) | 6084 | 6338 | 5094 | 6788 | 5104 | 5666 |
We've also run a separate benchmark test on each phone. PC Mark's Work 2.0 performance benchmark is similar, if only in spirit, to the DiscoMark test we conducted, as it is based on common, everyday tasks. The phones with the highest scores, the HTC U11, Sony Xperia XZ Premium and Huawei P10 Plus, don't necessarily correspond to those that performed best in our speed test or in other benchmark tests. That's because there's no single benchmark which can accurately quantify how a phone performs in everyday life. There's no substitute for hands-on experience, which is why doing in-depth reviews is essential for evaluating smartphones. Still, speed tests and benchmarks like these can help enrich our understanding of how smartphones fare against each other and illustrate what it's like to use a phone in everyday situations. If you're considering buying any of 2017's top smartphones, we hope this helps you make a more informed purchase.
Were the results what you expected? Would you like to see more speed test videos in the future? Let us know in the comments.