Sony Xperia Z5 vs Xperia Z3 comparison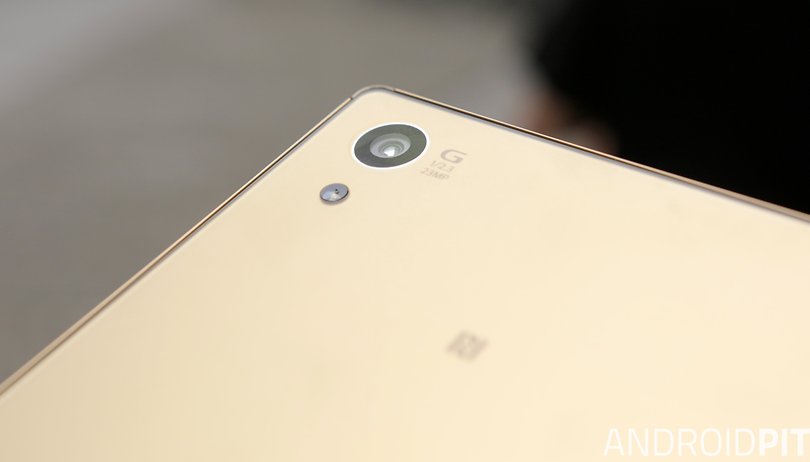 The Xperia Z3 is a good phone, but the newly announced Xperia Z5 is even better. There's a better camera than before, a better processor, improved audio and a new fingerprint scanner. But is it significantly better than its predecessor? Let's find out in our Sony Xperia Z5 vs Xperia Z3 comparison.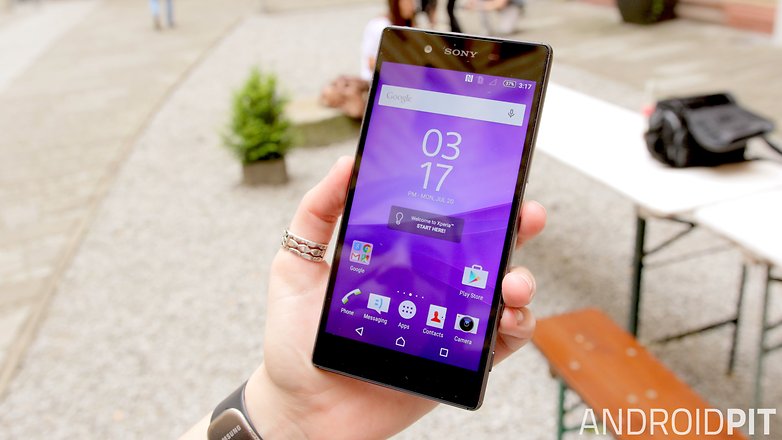 Sony Xperia Z5 vs Xperia Z3 comparison: design and build quality
The Z3 hardly had us reaching for the smelling salts in shock: it's a perfectly good-looking, premium-feeling Sony slab. It won't inspire anybody to write poetry about its beauty, but it won't repulse them either, because it looks like every other Xperia. It's comfortable to hold and is both dust- and water-resistant. You shouldn't take it swimming but it won't be the end of the world if you drop it in the sink.
The Z5 doesn't look much different to the Z3. Once again it's metal and glass, with Sony's typically great build quality and sleek lines, and once again it won't die if it gets dunked in water. The power button is now oval instead of round, because it also houses a fingerprint scanner, and some other buttons have moved around, but not a lot else has changed.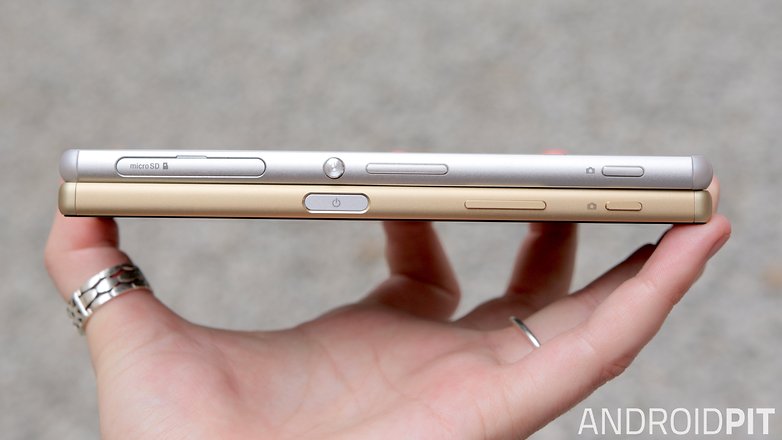 Sony Xperia Z5 vs Xperia Z3 comparison: display
The Xperia Z3 has a 5.2-inch LCD display delivering 1,920 x 1,080 pixels at a density of 424 ppi. It's full HD rather than rivals' 2K, which helps its battery life enormously. Sony knows a thing or two about LCDs, and despite the whiff of marketing hyperbole around terms such as TRILUMINOS and X-REALITY FOR MOBILE there's no doubt that the Z3's display is bright, good in direct sunlight and with excellent viewing angles and color reproduction.
It's full HD again with the Xperia Z5: the LCD is a 5.2-inch Full HD display running at 1,920 x 1080 pixels, just like before. It's just as good as the impressive one in the Z3, but Sony has optimized the screen's touch recognition, so it will work when partially wet. If you really want 4K, the Xperia Z5 Premium is the handset you'll want to be looking at.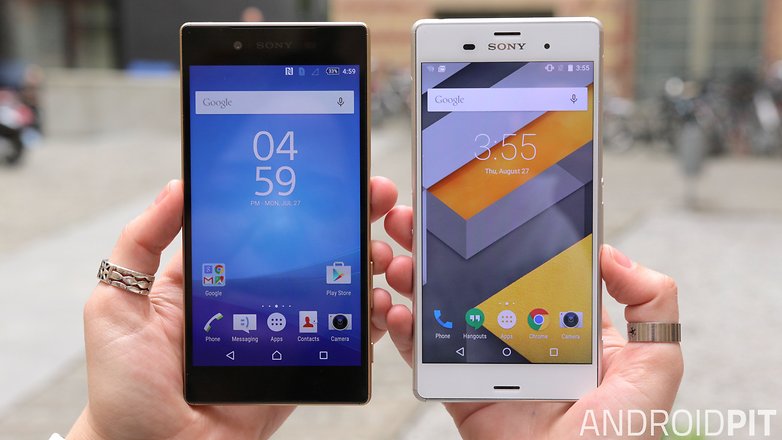 Sony Xperia Z5 vs Xperia Z3 comparison: processor and storage
The Xperia Z3 has a quad-core Qualcomm Snapdragon 801 processor with four cores at 2.5 GHz. There's 3 GB of on-board RAM and a choice of two internal storage configurations: a frankly rubbish 16 GB and a much more reasonable 32 GB. You can also expand the storage via the microSD slot.
With the Xperia Z5, Sony has dropped the 16 GB model altogether: every Z5 has 32 GB of on-board storage plus a microSD slot. The processor is octa-core this time, a Qualcomm Snapdragon 810 clocked at 2 GHz and 1.5 GHz, and once again there's 3 GB of RAM. It also offers microSD support up to 128 GB.
Sony Xperia Z5 vs Xperia Z3 comparison: camera
Cameras are one of Sony's strong points – it makes the sensors that power the cameras of many high-end phones, including Apple's iPhone 6 Plus – so it was hardly a surprise that the Xperia Z3 had a pretty good camera: a 20.7 MP rear camera with LED flash and a maximum ISO of 12,800 for really good low-light performance, to be precise.
It wasn't all good news, though: like its predecessor, the Z3 tends to run too hot when filming 4K video, shutting down after around 10 minutes of filming. That really shouldn't happen to a phone that's targeting the higher end of the market.
The Z5's camera is better though. It's a 23 MP number with Sony's highly regarded Exmor RS sensor and optical image stabilization; the 5.1 MP front-facing camera gets the Exmor sensor too. That should mean even better low-light performance. The other notable features of the Z5 camera are the hybrid image stabilizer and the continuous auto-focus, which is top-class.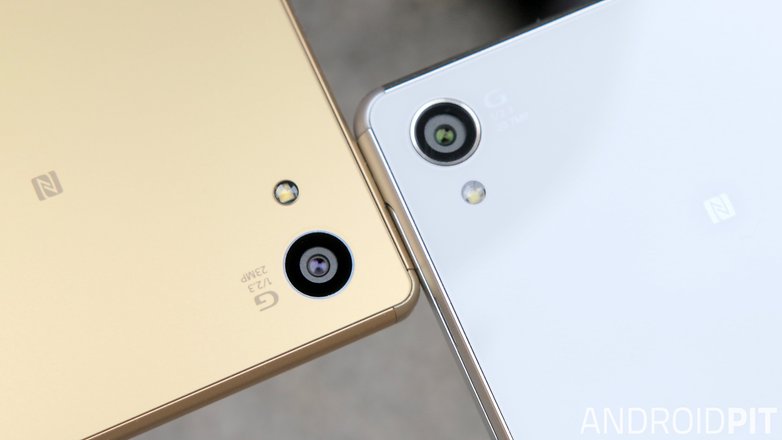 Sony Xperia Z5 vs Xperia Z3 comparison: software
The Xperia Z3 initially shipped with Android 4.4.4 KitKat and Sony's tasteful Xperia UI, although Lollipop updates started to roll out this July. An Android M update looks likely too, as Sony rolled out the Android M Developer Preview to the Z3 this summer. Sony also added some additional goodies in the form of Remote Play, which enables you to play PS4 games on your phone (provided you have a PS4), and enhanced sound in Sony's WalkMan app.
The Xperia Z5 comes with Android 5.1 Lollipop, although an Android M update is a given. Once again Sony has tweaked stock Android to make it a little more stylish, and it provides the usual suite of Sony apps, including Music, Videos, What's New, News from Socialife, Facebook, plus 11 apps from Google.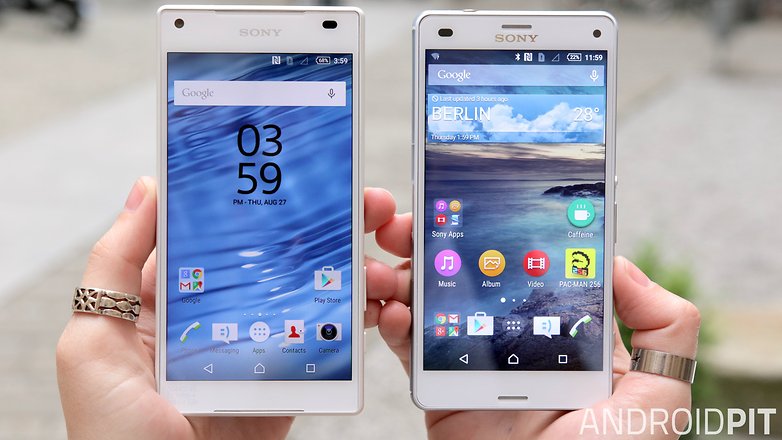 Sony Xperia Z5 vs Xperia Z3 comparison: battery
We were pleasantly surprised by the Xperia Z3's battery life: its 3,100 mAh power pack managed two-day battery life in real world conditions without breaking sweat, something that's still a rarity among reasonably specced smartphones. That's almost certainly because it's a full HD rather than a 2K display. We know that because Sony spent ages banging on about it.
The Xperia Z5 screen is also full HD, although its battery is slightly smaller – 2,900 mAh. Android Lollipop's improved power management should mean that it has just as much stamina as the Z3's though. Sony claims it can last two days and one hour, but we'll need to try the device in real-world tests to be certain.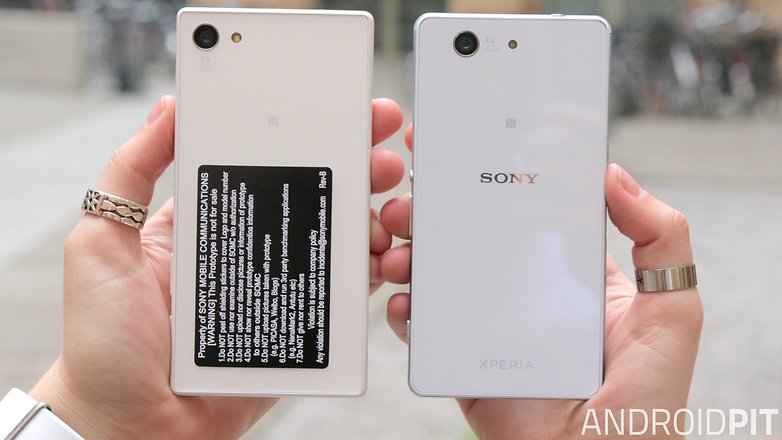 Sony Xperia Z5 vs Xperia Z3 comparison: early verdict
What do you get if you take an Xperia Z3, make its camera even better and give it a faster processor? You've guessed the answer already. With the Z5 Sony has improved on its unique selling point, and addressed Z3's performance by banging a more efficient, more powerful processor into the Z5. Hopefully that'll mean it won't feel like it's going to burst into flames when we're filming in 4K.
If you've already got a Z3, is it worth upgrading to the Z5 now? That really depends on how rich you are: the Z5 does have a better processor and a better camera, and a fingerprint scanner, but given that it probably won't be discounted too much to begin with, it's a pretty tough sell, with the Z3 only having been out a year.
If you don't have either phone, it really comes down to cash. Heat issues aside the Z3 is a perfectly decent phone, and while the Z5 is a little bit better, it's going to be more expensive too, so you need to weigh up how important those improvements are to you.
What do you think? Is the Z5 a big step forward, or is Sony struggling to set the pace?