Sony Xperia Z5 vs Galaxy S6 comparison: display titan showdown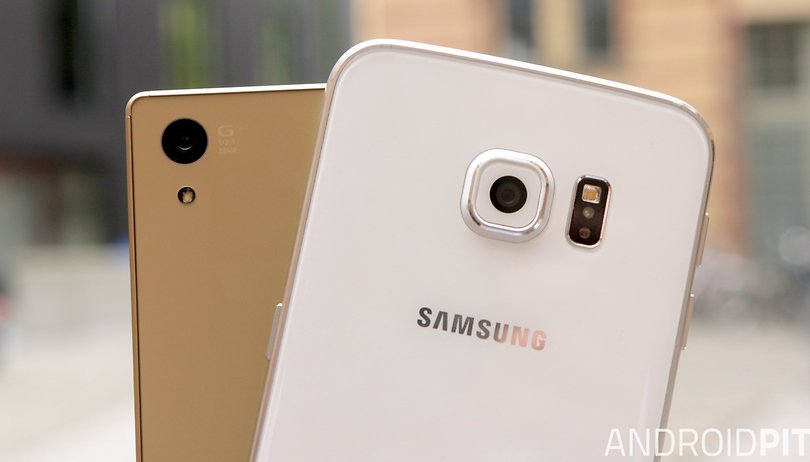 The Sony Xperia Z5 is the best smartphone Sony has ever made – but then the Galaxy S6 is the best smartphone Samsung has ever made. But which is better? There's only one way to find out. Read on for our Sony Xperia Z5 vs Samsung Galaxy S6 comparison. NEXTPITTV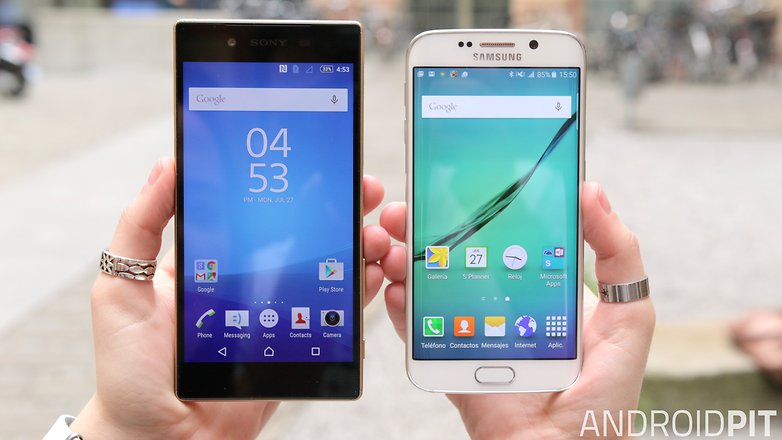 Xperia Z5 vs Galaxy S6 comparison: design and build quality
The Z5 doesn't look much different from any other Xperia. Once again it's metal and glass, with Sony's typically great build quality and sleek lines, and like its predecessors, it won't die if it gets dunked in water.
Samsung has been criticized in the past for its choice of materials, but there are no complaints here: the sleek metal and glass Galaxy S6 is a very pretty phone, albeit one that's clearly been inspired by a certain other high-end phone.
To our eyes the Sony looks more expensive, but that's subjective.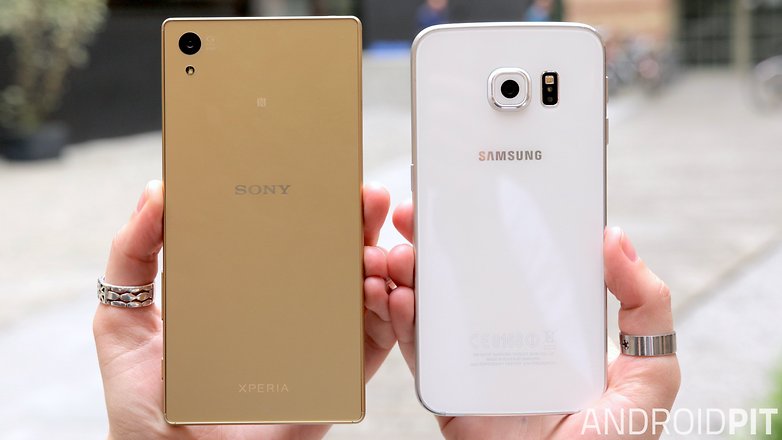 Xperia Z5 vs Galaxy S6 comparison: display
The Xperia Z5 has a 5.2-inch LCD display delivering 1,920 x 1,080 pixels at a density of 424 ppi. It's full HD rather than rivals' 2K, which helps its battery life enormously. Sony knows a thing or two about LCDs and, despite the whiff of marketing hyperbole around terms such as TRILUMINOS and X-REALITY FOR MOBILE, there's no doubt that the display is fantastically bright, good in direct sunlight and with excellent viewing angles and color reproduction.
It's good, but the Galaxy is better. The Galaxy S6 features a 5.1-inch Super AMOLED screen with QHD resolution of 2,560 x 1,440 pixels and 577 pixels per inch. This amounts to 77 percent more pixels than the Galaxy S5, and the highest pixel density for a device with this screen size.
Samsung never disappoints in the display department, producing bright screens with high contrast, deep blacks and extremely vivid colors. While Samsung's previous devices have tended to look over-saturated, this flaw has been addressed on the S6, and the on-screen colors appear lively without ever becoming excessive.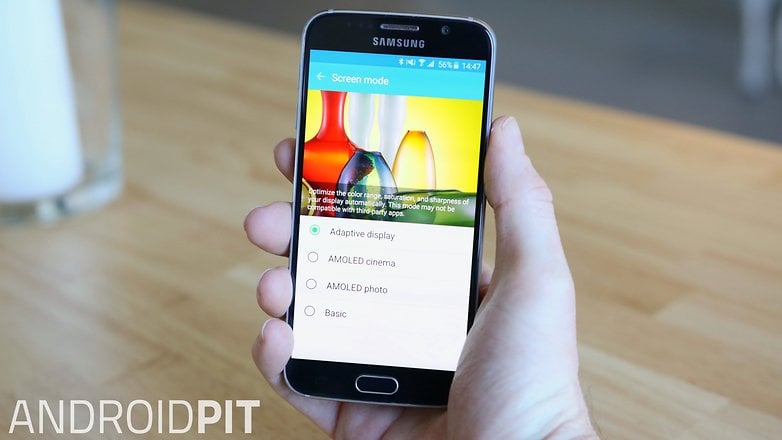 Xperia Z5 vs Galaxy S6 comparison: processor and storage
With the Xperia Z5, Sony has dropped the 16 GB option: every Z5 has 32 GB of on-board storage plus a microSD slot. The processor is octa-core this time, a Qualcomm Snapdragon 810 clocked at 2 GHz and 1.5 GHz, and as with the Z3 there's 3 GB of RAM.
The Samsung boasts an octa-core Exynos 7420 clocked at 2.1 GHz and 1.5 GHz, 3 GB of RAM and 32 / 64 / 128 GB of on-board storage. There's no microSD slot but the storage is based on the new Universal Flash Storage (UFS) 2.0, which delivers faster and less energy-hungry performance.
Xperia Z5 vs Galaxy S6 comparison: camera
Sony is renowned for its camera sensors and the Z5's camera is the best smartphone camera it's ever shipped. It's a 23 MP camera with Sony's highly regarded Exmor RS sensor and optical image stabilization, and the 5.1 MP front-facing camera gets the Exmor sensor too. That should mean even better low-light performance.
The Samsung Galaxy S6 packs a 16 MP camera on the back and a 5 MP snapper on the front. Both have HDR mode in real-time and a f1.9 wide-angle lens, which excels in low-light conditions. The main camera also brings Optical Image Stabilization to the mix as well as an impressive Pro mode for detailed manual adjustments to the image settings.
In our tests it delivered superb results in every scenario, although we suspect that when we take the same shots side-by-side with the Xperia Z5, the latter is likely to deliver the better images. We've used Exmor sensors in point and shoot cameras, and they're brilliant.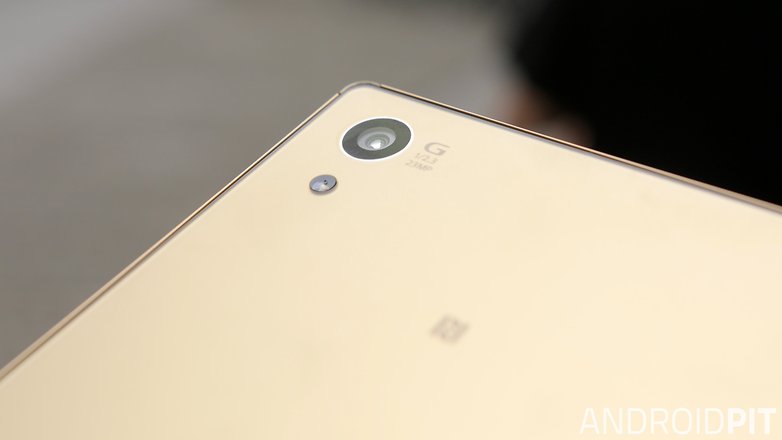 Xperia Z5 vs Galaxy S6 comparison: software
The Xperia Z5 comes with Android 5.1 Lollipop, and an Android M update is a given. Once again Sony has tweaked stock Android to make it a little more stylish, and it provides apps including Xperia Lounge, Twitter, PS4 Remote Play, the Sony Entertainment Network and so on.
The Galaxy S6 shipped with Android 5.0.2 Lollipop, although the 5.1.1 update has been rolling out over the last few weeks. It comes with TouchWiz, but it's a slimmer version than before, and you can disable (but not uninstall) pre-loaded apps you don't want or need.
Xperia Z5 vs Galaxy S6 comparison: battery
The Sony has a 2,900 mAh battery that promises two days of life, most of which is down to Sony's decision not to go for a 2K or higher display in this particular phone: the higher the screen's resolution, the more energy it needs.
The Samsung battery is smaller still – 2,550 mAh – and the denser screen is more demanding, but you can expect 16 to 18 hours of use. The Samsung can charge quickly both from its cabled charger and its wireless one. Ten minutes of charging gives you four hours of use.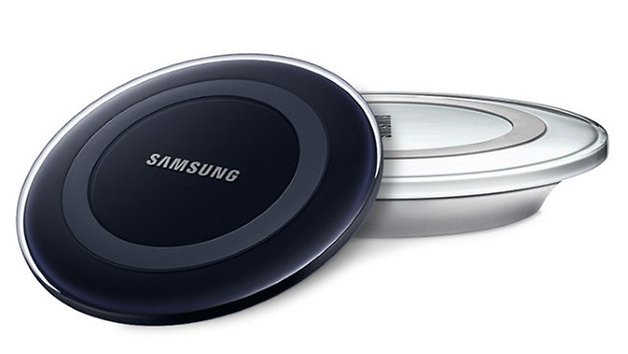 Xperia Z5 vs Galaxy S6 comparison: early verdict
There is very little to choose between these devices: they're similarly priced, similarly specified and similar looking. The Sony has expandable storage but the Samsung has UFS 2.0 storage; the Sony has a better camera sensor but the Samsung has a more powerful processor; the Sony offers better battery life but the Samsung has a better screen and charges more quickly. In short, we don't think you'll regret your purchase, whichever one you buy.
What do you think? Is the S6 still the top of the tree, or is the Xperia – ahem – Xcellent? Let us know in the comments.