Sony Xperia Z3 vs LG G3: it's all about the money, honey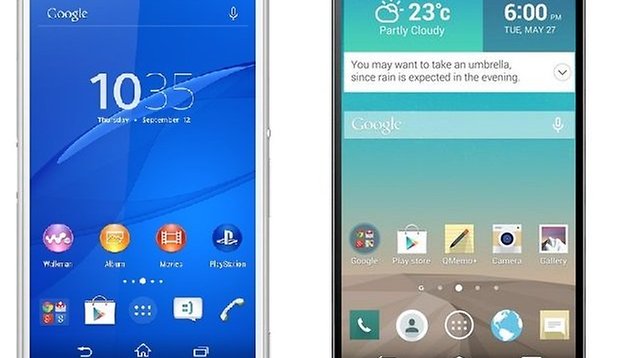 Sony's Xperia Z3 and LG's G3 are stunning smartphones from manufacturers at the top of their game, but there are significant differences between the two devices. Which one's best for you?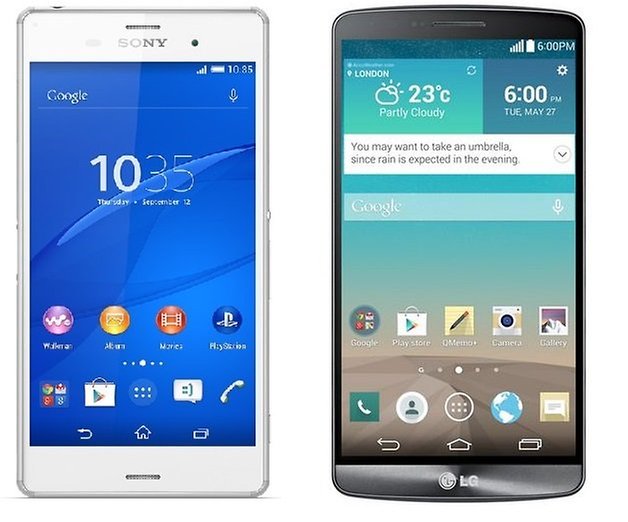 If you're in the market for a high-end Android smartphone the LG G3 and the newly announced Sony Xperia Z3 should definitely be on your shortlist. They're both stunning smartphones from manufacturers at the very top of their game. Here's how they compare.
Sony Xperia Z3 vs LG G3: display and screen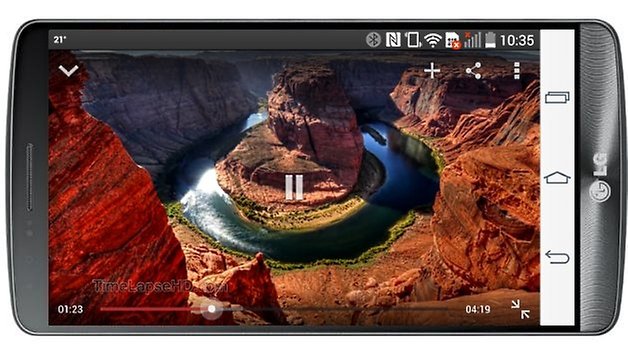 Sony has eschewed 2K screens and sticks with the same 5.2-inch full HD (424 ppi) Triluminous display we saw on the Xperia Z2. LG's device has a 5.5-inch QHD display with a pixel density of 534 ppi. It's worth noting that there aren't many 2K apps around, so you won't always get the benefit of the LG's extra pixels.
Sony Xperia Z3 vs LG G3: design and build quality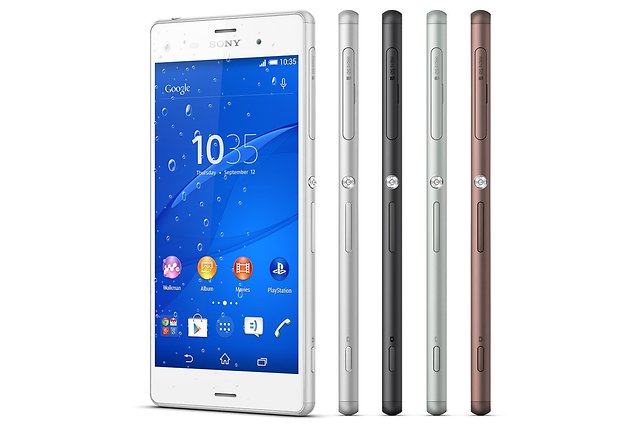 The Sony blends glass and aluminum to good effect, delivering a device that looks suitably expensive. LG has plumped for a brushed aluminum effect rather than real metal - LG calls it "metallic skin" - and while it looks much better than the LG G2 it isn't as nice as the Sony. The G3 is a little chunkier than its rival, although that's partly due to the inclusion of Qi wireless charging and a rear-mounted speaker.
Sony Xperia Z3 vs LG G3: processor and RAM
Both devices have 801 Snapdragon processors clocked at 2.5 GHz, and both devices have 3GB of RAM.
Sony Xperia Z3 vs LG G3: operating system
Android L is tantalisingly close but it isn't out yet, and as a result both the Sony and the LG run Android 4.4 KitKat. LG adds the latest flavour of its Optimus UI and Sony the latest Xperia UI. The Sony has another trick up its sleeve: you can use it to play games on your PlayStation 4, if you have one.
Sony Xperia Z3 vs LG G3: camera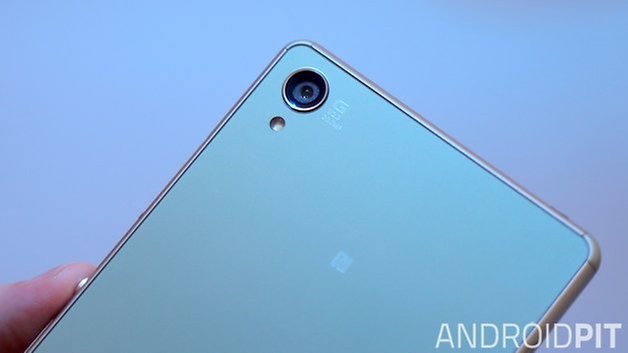 The LG has a 2.1 megapixel front camera and a 13 megapixel rear camera with optical image stabilization and laser auto-focus. Sony offers a 2.2 megapixel shooter on the front and a whopping 20.7 megapixels on the back, which is capable of 4K video recording - albeit 4K in a rapidly overheating device. Like the LG the Sony camera is stabilized.
Sony Xperia Z3 vs LG G3: battery
Sony promises two-day battery life in normal use for the Z3, but the battery is actually smaller than its predecessor: the Z2 has a 3200 mAh battery and the Z3 3100 mAh. The LG battery is smaller still at 3000 mAh. That plus the higher pixel density means the G3 is likely to run out of steam well before the Sony does.
Sony Xperia Z3 vs LG G3: tech specs
| | Sony Xperia Z3 | LG G3 |
| --- | --- | --- |
| CPU | Qualcomm Snapdragon 801, 2.5 GHz | Qualcomm Snapdragon 801, 2.5 GHz |
| RAM | 3 GB | 3 GB |
| DISPLAY | 5.2 inch Full HD | 5.5 inch QHD (534 ppi) |
| CAMERA | 20.7 MP | 13 MP |
| INTERNAL MEMORY | 16 GB + microSD | 16 GB / 32 GB + microSD |
| DIMENSIONS | 146.5 x 72.4 x 7.3 mm | 146.3 x 74.6 x 8.9 mm |
| BATTERY | 3,100 mAh | 3,000 mAh |
| WEIGHT | 152 g | 149 g |
| CERTIFICATIONS | IP 68 | n/a |
Sony Xperia Z3 vs LG G3: early verdict
This one's all about price. You won't be disappointed with either phone, but we think the Sony inches ahead thanks to its really nice design, fantastic screen and better battery life. Unfortunately history suggests that the Sony will also cost a bit more than the LG, and for many potential customers that might be the deciding factor.
Would you be willing to pay a premium to get the Sony?