PlayStation Portal: Sony's Remote Player Falls Flat. Here's Why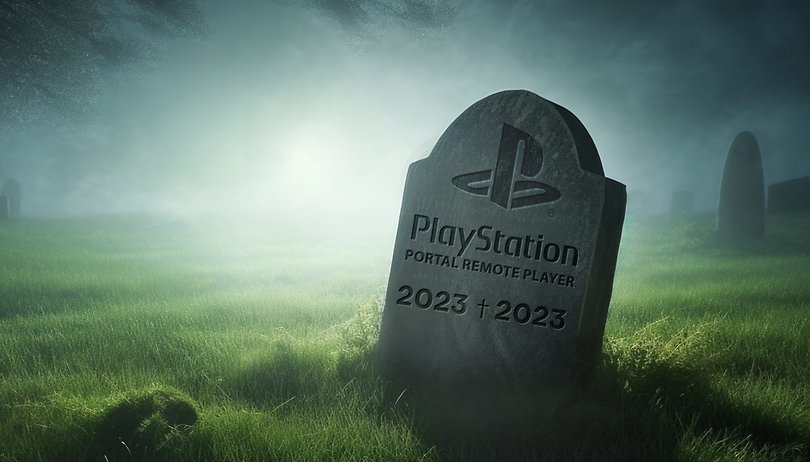 Sony used Gamescom to introduce the highly anticipated PlayStation Portal Remote Player, which was previously known as "Project Q" unofficially. The device was supposed to be available before the end of the year, and I have had this question park in my head ever since the announcement: "Why are you launching this device, Sony?" I simply do not understand the product and that's what I want to talk to you about here.
Just to make things clear: No, I'm not a console snob in any way over the past two or three decades. The Atari 2600, Sega Mega Drive, and Sega Saturn were the consoles that I spent the bulk of my time gaming in front of the TV. Today, I am just a casual gamer who chills out on the couch while enjoying some titles on my smartphone, with gaming on the PC being a rare occurrence.
Nevertheless, I'm interested in what's going on in the gaming sector, hence I naturally keep an eye on Gamescom this year. The PlayStation Portal Remote Player, which Sony plans to launch later in 2023, was unveiled at the games fair. To be honest, I don't want to talk too much about the technical specifications, but I still want to give you a handful of information:
We're dealing with an 8-inch LCD screen that offers 1080p resolution and supports up to 60 fps of gameplay. There are adaptive trigger buttons with haptic feedback, and compatible accessories can also be connected via PS Link. Alternatively, there's the good old 3.5mm jack for headphones. The device is set to retail for $199 a pop and resembles an Android tablet mated to a DualSense wireless controller. Take a look for yourself below: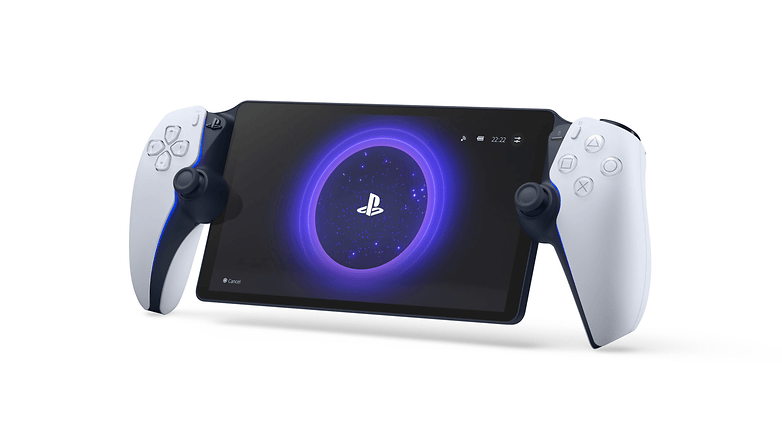 Toilet gaming instead of cloud gaming
Honestly, I do not want to complain about the design at all. Over the last few days since the device was unveiled, I've heard and read a lot of opinions concerning the unique design of the device. My point, however, is different: I want to understand what the device is meant for.
Ever since rumors about "Project Q" started to make its rounds, I was actually expecting a mobile console. A pseudo-Switch of sorts, albeit from Sony. It seems that Sony had other plans and delivered a remote player that does exactly what the name promises: Remote Play! You probably already know the Remote Play feature. It allows you to stream your games from a PS4 or PS5 to your iPhone or Android phone or tablet, assuming you are connected to high-speed Internet.
That's precisely what the new Remote Player does: You use your PlayStation 5, but you don't play in front of the TV, just wherever else you want. Let me qualify that—almost wherever you want, because you have to be on the same WLAN as the console at home, which the PS5 itself needs to be turned on. In other words, there are no apps on the device itself, and it is basically nothing more than a display with a controller. If the WLAN fails, you will just be staring at a blank screen.
"Yeah, but that's cool when the family is watching Netflix and I really want to play games". Yes, I can see the reason behind that. However, that's the only actual use-case scenario, right? For me to play games when the TV is occupied by someone else, or I'm sitting on the porcelain throne and don't want to miss out on PS5 gaming for the entire duration. Stable, fast Wi-Fi is a prerequisite.
Basically, you are buying a "if the TV is busy" device for $199. A device that allows you to play games in the toilet. Toilet gaming instead of cloud gaming.
Sony, I have questions!
Actually, I only have one question, namely: WHY DID YOU DO THAT?! Wait, I can also think of another question: I purchase PS VR2 games that require a headset which in turn, is not supported. Why are games streamed on PS5 with a "PS Plus Premium" membership not supported, either? And what about your cloud gaming service in general, which is still testing out the streaming of PS5 titles? The Verge wrote that the PlayStation Portal Remote Player will not be compatible.
How future-proof is such a $199 device in times when Sony, just like the competition, actually relies on cloud gaming? Another thing to consider: You don't even equip the device with Bluetooth! Do you want to use wireless headphones? Good luck, stranger! Okay, thanks to PS Link, Sony's new proprietary standard, you can use the newly introduced Pulse Explore wireless earphones or the Pulse Elite wireless headset. Alternatively, you can connect headphones via jack. But why the hell is there no Bluetooth?
Dead on Arrival?
I'm already looking forward to the comments calling me a noob and hopefully explaining why the PlayStation Portal remote player is the next best thing since sliced bread. Honestly? I think this thing is doomed to fail. Yes, there are people who are already excited about it and there are certain situations where the device will fulfill the purpose of its existence. For instance, when the latency is significantly lower than when using the remote play function with your smartphone.
But apart from that ... forking out $199 for a device that only works when the PS5 is turned on, that only works on WLAN, and that I can't even use my Bluetooth headphones with? Sony, I don't think that's going to happen. This is just an accessory for die-hard Sony fans, nothing more.
We live in a democracy, so feel free to correct me in the comments if you disagree. Introduce the wonderful world of Sony devices to me. You are welcome to call me names, but please do it with decency!