No More Plugging In: Solarride Charges Your e-Bike While You Ride!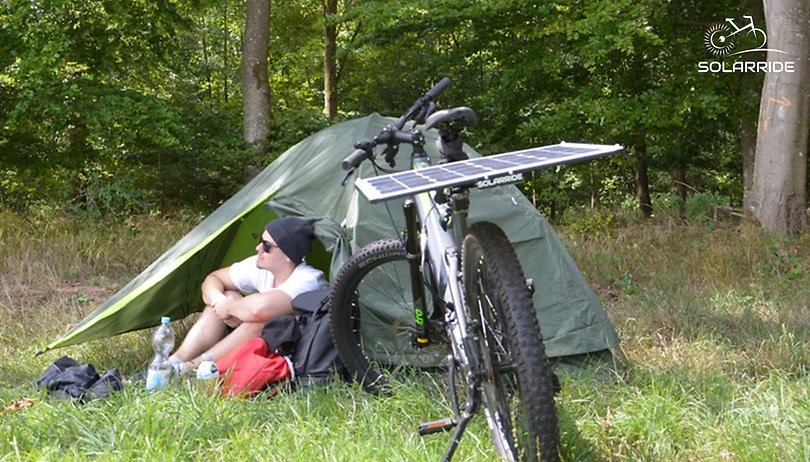 E-bikes have become an important part of our everyday lives. It is understandable that sustainability is also making inroads in this area. German Solarride just announced the curious Solarride 60WP, a complete system that, in the best-case scenario, should save us annoying trips to the socket. At the same time, the company contributes to climate protection by relieving the power grid and using green solar energy to charge the battery.
Take your e-bike to the next level with Solarride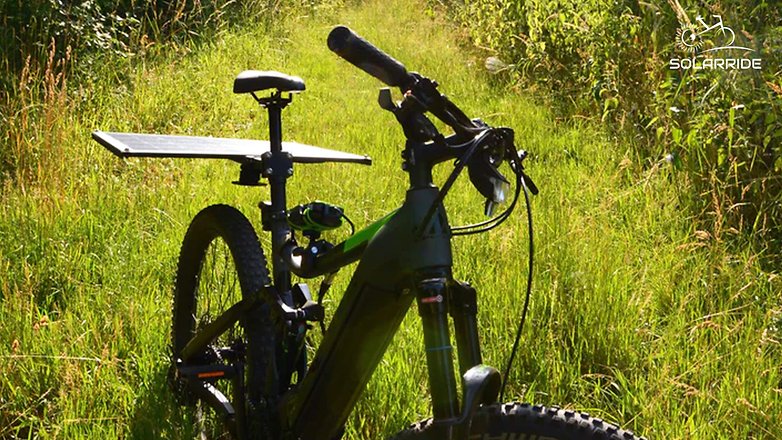 E-bike owners can tell a thing or two about it: As beneficial as cycling is with an electrically assisted motor, in the end, the heavy battery (removable in the best case) of the e-bike has to be recharged.
Solarride 60WP
The German manufacturer Solarride wants to solve this problem with its Solar Station 60 WP for 349.99 euros (roughly $370), or the "Plug & Play" complete system Solarride 60WP for €699.99 (approx. $740). Unfortunately, the company currently advertises its products only in Germany, with no estimate to sell its products in the US. The just under 4 kg "mobile power plant" consists of:
1x Solarride carrier with mounted module
1x Sunload charger with KFZ adapter
1x ABUS security lock with two keys
1x waterproof duffel bag
1x Andobil charger holder
4x velcro tape
4x Allen screw 35 mm
4x Allen screw 40 mm
4x Allen screw 45 mm
1x Allen key
The manufacturer specifies 50 WH / 1.4 A for its solar panel, which is attached to the seat post and offers no annoying excess width to the handlebar. The specifications are measured under ideal conditions and should be enough for a range of 10 km per charging hour, according to Solarride. The entire system, including the matching charger, should be very easy to install with quick-release fasteners within 5 minutes on your e-bike and ready for use.
E-bike manufacturers such as the insolvent VanMoof, Brose, Giant, Fazua, Coboc, and other e-bike producers are specified for compatibility. It is only a lithium-ion battery with a battery voltage of 36 V prerequisite for the functionality to the Solarride 60WP and your e-bike.
The charger is mounted like a smartphone on the bike in sight and grants you thanks to the MPP tracking always the maximum energy from the solar panel. In addition, you get information about solar power, charging current and charging capacity in real-time. The inverter permanently ensures gentle charging, so the maximum energy is limited to 60 WP.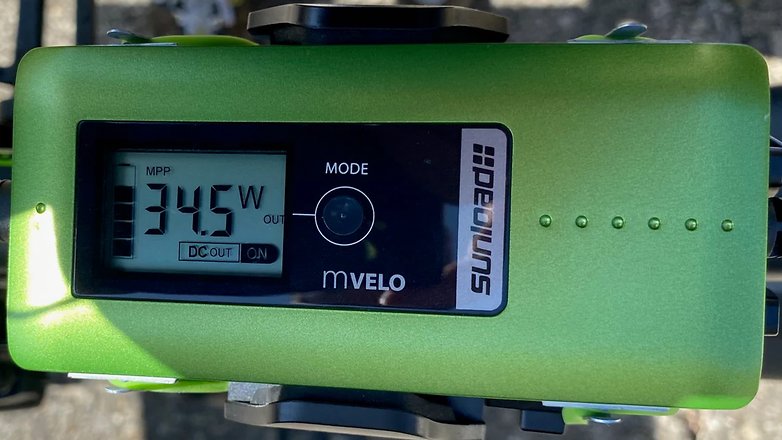 What do you think of the Solarride 60WP? Who of you owns an e-bike? Feel free to write us your opinions and experiences below in the comments.