What will the smartphones of the future look like?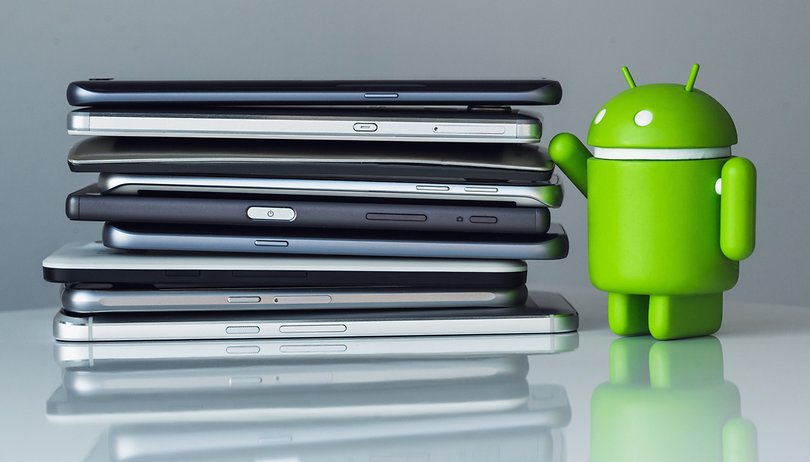 In the past two years, new smartphones have produced few novelties. Better cameras, sure. More display on the front, so we have bigger screens on comparatively compact cases. But from what we know about upcoming smartphones in 2018, we won't see much innovation beyond this. Reason enough for us to look into the future: what do smartphones look like in 2020? Or in 2025? Will they even still exist?
A good eleven years after the iPhone, it's time to look ahead: touch screens have conquered our reality of life, messenger apps have become the central instrument of our communication, and smartphones are entertainment powerhouses with camera and shopping function.
But what's coming next for smartphones? We have a few theories.
Smartphone hardware has reached its limits
Of course, there's still room for improvement: longevity, software updates, battery life—all topics that most users hope will be solved someday. At least for software updates it doesn't look bad at all: Project Treble helps manufacturers to run longer update cycles, but in many cases it fails because of money: Software support is often not appropriately planned for in the budget. And the battery life? Who wouldn't love to not worry about charging for a few days? Here, the hope rests above all on new battery technologies, which are reported every six months. But nobody has seen it in action, so there is a vague hope for the future.
Further improvements are to be expected primarily with the camera: But not so much in the hardware, rather it is the software tricks that are doing the most to improve smartphone photography over time, which leads us to our second thesis.
Machine learning opens new possibilities
Machine learning is a term that often causes confusion. It is actually quite simple: machine learning refers to software that can recognize patterns in a large amount of data—the process is also called training. After this training, the patterns can be applied to other data. This enables completely new functions and improves existing ones considerably.
The camera of Google Pixel 2 (XL) is an example: With the RAISR feature, the camera provides better results when zooming. Google uses machine learning to reconstruct details in the image. Or take Google Clips, an experimental camera that automatically detects smiling faces and then takes a photo. It is probably not presumable that future smartphones will automatically recognize when they need to record an image.
Machine learning will mean major upheavals for the smartphone industry: Assistant platforms such as Alexa, Bixby or Google Assistant are on the one hand and are ultimately available for most manufacturers. The real money-makers, however, are the services and technologies that are kept exclusively for the manufacturer's products (for example, Google HDR+).
Samsung, Google, Huawei and LG are doing quite well here, because the development of well-functioning machine learning features requires a lot of resources that only large corporations can manage. As a result, smaller manufacturers will struggle to catch up, and not just in the high-end segment: the highest prices will soon only be achieved by smartphones with that certain something. High performance and good cameras are already available in the mid-range below $500.
And even in lower-cost market segments, it could soon become difficult if the major manufacturers incorporate their machine learning functions into lower-cost smartphones.
After the smartphone
Machine learning as a driving force for smartphones in the coming years is unavoidable. But what comes in tow? Today, visionaries are already working on ideas on how a future computing age should look like. Here the keyword augmented reality comes quickly, coupled with voice control: Optical systems display information and control takes place via voice. Sounds like a concept that could replace the smartphone.
The Verge reported on the glasses called Vaunt by Intel. It comes very close to a vision of successful smart glasses: It looks like glasses and hides all technology as far as possible. By means of a weak laser, images are projected onto the lens and then directly into the eye.
The video from The Verge illustrates what Intel is all about: Processing notifications comfortably even when both hands have other things to do, receiving (navigation) instructions without having to ask a smartphone first. Social interaction is of course easier if you can distract yourself more inconspicuously during a conversation—instead of looking at your mobile phone. The Vaunt does everything right: less technology and more design.
Fitness trackers and smartwatches are the wearables of the hour, but the smartwatch has almost given up. Notifications on the wrist don't seem to be the killer feature, and making phone calls with the smart watch has its drawbacks. If you look at the development of the Apple Watch, you know where you're going: the Apple Watch has long been a digital health device with a couple of other features.
Don't throw away your smartphone yet
Despite all the technical advances, the smartphone as we know it today is likely to be around for quite a while yet. In my view, there are several reasons for this. First and foremost, smartphones can be used universally. Whether playing on the train or writing a message, reading a website or taking pictures: All these are functions that a smartphone solves. Can AR glasses really take over these functions completely? And if so, does that really convince a sufficiently large number of buyers?
Is there a chance for radically new designs—not just folding smartphones? Rollable displays could make rod-shaped smartphones possible, a return of the scrolls of ancient times. Bendable components could merge smartphone and smartwatch. Chips could connect to our nervous system and completely do away with external devices. The necessary technology for these concepts will certainly be available soon, but the question is whether the customers' demand also exists.
In the world of work we will experience some high-end gadgets that increase productivity, quality and safety. AR glasses and similar technologies should therefore soon become indispensable in the professional environment.
Technology enthusiasts—myself included—will probably also buy and use such gadgets privately. But it is doubtful that these gadgets work without any smartphone (see Intel's Vaunt). In addition, they usually only cover some of the current application scenarios of smartphones. And when it comes to really high tech solutions like the chip implant, it's hard to imagine an overwhelming demand for something physically invasive.
What do you expect from smartphones of the future? Let's exchange ideas!