Smartphone World Cup, Round 1: iPhone X vs. Huawei P20 Pro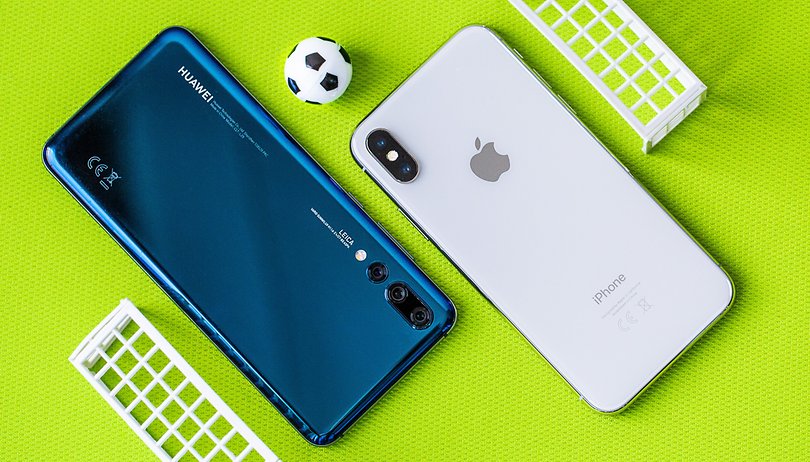 We're kicking off our very own Smartphone World Cup and in the first round we'll be putting two masters of the field up against each other: Apple's iPhone X and Huawei's P20 Pro. These two flagships will go head-to-head by shooting their best photos in the following three daylight scenes. Let's see who wins.
In the various rounds of the Smartphone World Cup, we will give the smartphones different tasks that will put their cameras to the test. The Apple iPhone X and the Huawei P20 Pro will compete against each other in the first round by shooting three daylight scenes. Under each picture is a poll for you to select which was the best shot, and at the end, we will add up the numbers when all four duels of the first round are through.
We won't tell you which of the shots was taken by which smartphone, in order to reduce bias in the votes, so you will only be able to blindly vote on which photo you think is truly better. In addition, the results of the poll will be global, tallied up from across our various local websites in different languages and countries.
Scene one
Our first scene shows a view of one of Berlin's most famous landmarks, the TV tower. The conditions intentionally aren't easy for the smartphones to capture a good shot: the sun is beaming brightly and there's a large difference between the light and dark areas thanks to the back lighting.
Scene two
The second scene we shot is a simple portrait, but without any software alterations from either smartphone. We will look at the special capturing modes offered in a later round.
Scene three
The third scene tests the smartphones on a lot of different factors, including the details and shades of green of the trees, the slight haziness of the sky, the white balance and brightness control, among other things that could pose a problem for the cameras.
Thank you for participating, and please share your thoughts with us in the comments!