Smartphone leaks: The good, the bad and the ugly
Leaks have long been an everyday staple in the life of the tech editor. The usual suspects provide us with information and gossip before a smartphone or tablet (or any other gadget in that case) is released. Almost because leakers like Evan Blass have become a dark knight of sorts in the tech scene, imitators have been flooding the scene, with at times amusing contributions. Here's an ode to the leaks, reliable and amusing alike.
I often get a bit of a stomach ache when I see news about leaks. Normally leaks aren't verifiable - there's no way to enforce the "two-source" principle.
In recent years the leak scene has changed a bit, a sense of confidence accompanies the news. Leaks from the likes of Evan Blass or Steve Hemmersdorfer are not infallible, but they tend to hit the mark. Industry experts such as David Ruddock, Roland Quandt, as well as a few others have also proven to provide reliable leaks - if you can even still use the word reliable in combination with leaks.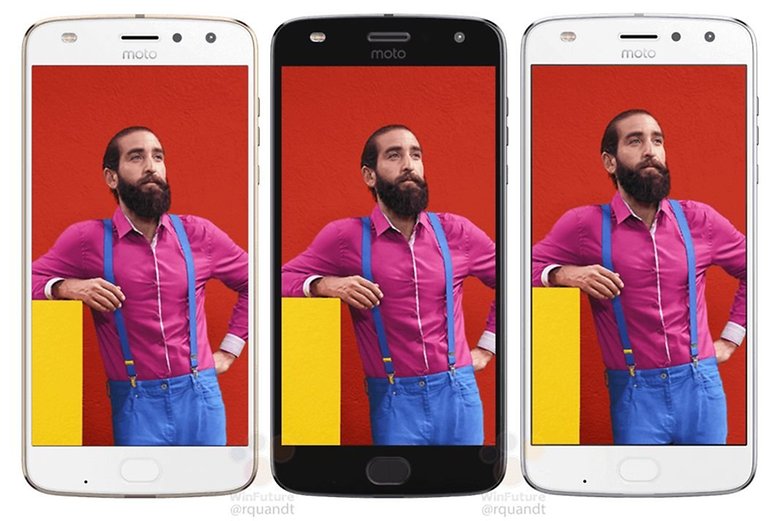 Of course the successful and well known leakers encourage copycats. And because tech websites need and want information - fake news make the rounds. With the aid of Photoshop, it's become almost impossible in some cases to identify and distinguish between a fake leak and a real leak. Every more or less popular smartphone or tablet these days is accompanied by a myriad of leaks - and to no surprise of our readers - even we pick up them up from time to time. Some readers are annoyed by this, especially because the surprise effect that you normally get from an official unveiling/presentation is lost. Often the official announcements seem disappointing because the most interesting pieces of information were already known in advance. In turn, other readers consider most leaks to be completely untrustworthy.
The thing is, you can't turn back time. Like it or not, leaks have become a part of tech publishing. Every day, Leaks challenge us editors as well as all our readers to identify and decide what's true and what's fake. The most recent example: The OnePlus 5. The other day a screenshot of an alleged leaked OnePlus email revealed a cryptic message: 1+5=6. Was it really a hint at the alleged release date of the OnePlus 5 (15th of June)? Seeing that OnePlus does have a "unique" marketing strategy, it could be conceivable. An AndroidPIT reader disagreed though:
"A math equation reveals the alleged release date.... I really hope that this was an (unintended) joke, you really can't take this seriously otherwise...."
Even if the source was possibly doubtful, these kind of gimmicks are very popular when it comes to marketing strategies. If you look at it from that perspective, the alleged release date looks plausible. Either way, there are no guarantees.
We encounter enough doubtful material on a daily basis. Be it the alleged Galaxy Note 7R photos, that were most certainly photoshopped images of the Note 7 or an alleged sketch of a Note 8 which someone wanted to pass around as an exclusive leak.
Leaks: sometimes a good dose of humor helps
But sometimes it doesn't always have to be a clumsy fake image that provides us with a good laugh. Steve Hemmersdorfer was asked on twitter the other day if he had any new information about the Galaxy Note 8, and managed to reply with a very well placed joke:
@Jfk_Headshooter @Pricebaba Something about #GalaxyNote8? Sure... There you have it!... 😜 pic.twitter.com/ulGemdE4O9

— OnLeaks (@OnLeaks) 29. Mai 2017
Then there are of course "counterfeits" which aren't really fake: concepts. Some designers put concept renderings on the net. These shouldn't (but often are) mistaken for real information or leaks, but they are merely ideas - which are nevertheless worth seeing.
I'm not sure if @CConceptCreator saw Hemmersdorfers tweet, but his sketch of the Samsung Galaxy S10 is certainly a fantastic comment on the many quirky leaks:
Mmmmm maybe Samsung Galaxy s10 xD so not for now of course pic.twitter.com/BY8DeNIe7M

— Concepts-Creator (@CConceptCreator) 29. Mai 2017
Im curious, what do you make of all these leaks? Do you enjoy reading them or do you avoid them? If so, why? Let me know in the comments!