Smackdown Comparison: Samsung Galaxy S3 Vs HTC One X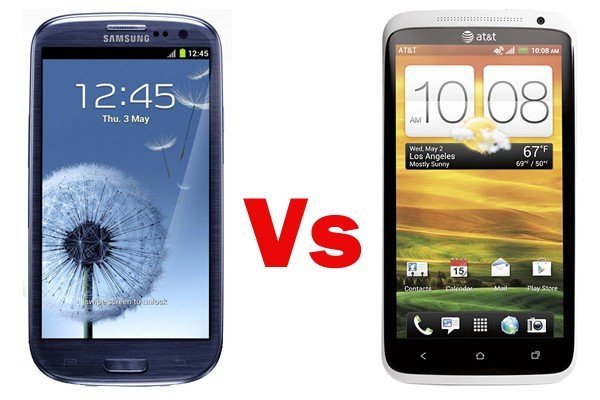 For anyone debating making the jump from a dual core phone to a quad core device this year, the question of whether to purchase the HTC One X or the newly announced Samsung Galaxy S3 is probably one that many people have asked themselves more than once. While both popular phones are running quad core chips, the devices themselves are very very different in a lot of different ways, which can make your purchase that much harder. Do you want the more premium feel of HTC, or does the lighter more plastic feel of Samsung products appeal more to you? Exynos processor Tegra 3? Sense 4.0 or Touchwiz 4.0? Which has a better user experience? All of these are factors that can influence your decision, and thankfully these 2 devices have been put head to head in a great comparison HTC One X Vs Galaxy S3 video that highlights many of their strengths and weaknesses.
The comparison video was shot by Phone Arena, and provides a very nice side by side look at features, UI, day to day functionality, speed, material, and much more. Anyone debating on buying one of these devices should definetely give it a look, as it touches on a lot of subjects that can make your buying decision a lot easier.
Before we get into the video, here is a quick spec rundown of both phones: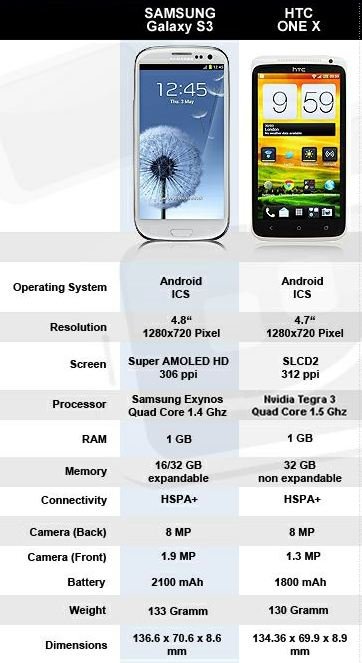 And here is the comparison video courtesy of Phone Arena:
What do you guys think? Which phone impresses you more? Or maybe there's another device that you're more interested in?
Let us know what you think in the comments below!
Picture credits: mobilenapps.com Youtube video link here.