LG G Flex 2 scratch test: watch it get ruined in 5 seconds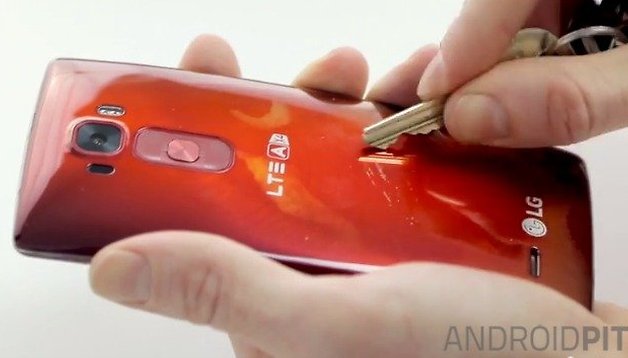 We got the LG G Flex 2 in for review recently and the first thing we did was unbox it, bend it a bit and scratch it up. We wanted to see how good the self-healing back cover is now that it has been improved since the original LG G Flex. The results will shock you. No, really.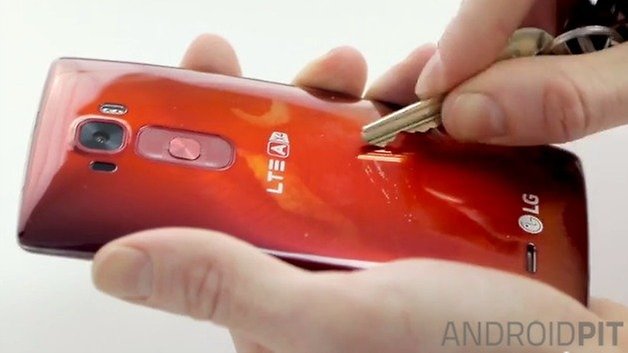 Admittedly, the key I inadvertently used happened to be pretty sharp. But it was just a random key that does indeed live in my jeans pocket and I wasn't pressing very hard at all, so the level of pressure and physical properties of the key are absolutely representative of a real-world situation.
Here's our LG G Flex 2 unboxing video (skip to the four-minute mark for the scratch test).
As you can see, the G Flex 2's self-healing technology on the back cover is absolutely destroyed by the very first swipe of the key across its surface. Those little micro-capsules of who-knows-what kind of marketing pixie dust have no chance of successfully filling in the gouges I made on my very first LG G Flex 2 scratch test attempt.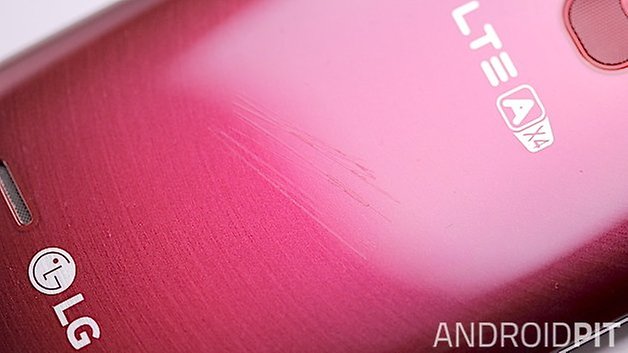 Perhaps I was a little overly enthusiastic, perhaps my keys are supernaturally sharp, perhaps my G Flex 2 is still warm out the oven and hasn't set properly. Whatever the case, the results don't bode well for life-long LG G Flex 2 scratch-resistance and I will certainly be keeping my keys and G Flex 2 just as separate as I do every other phone I use.
What do you think of this result? Was I too heavy-handed or is this pure marketing fluff unmasked?