Samsung Galaxy Tab 2 7.0 Review: Meet The Mini-Tablet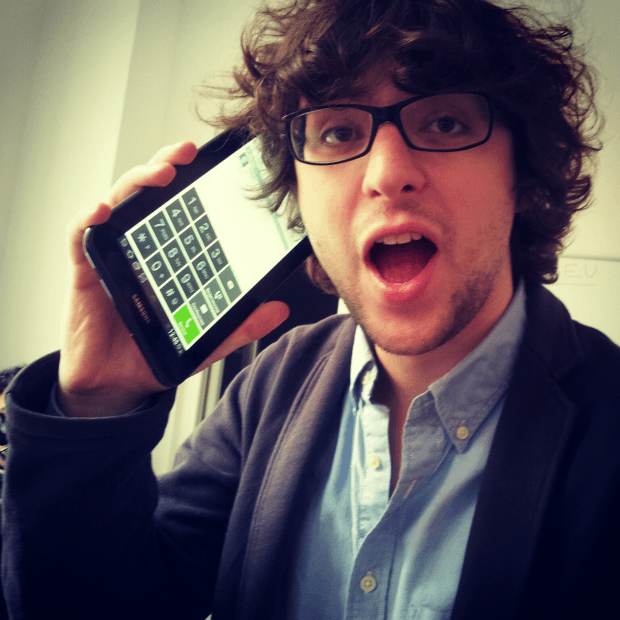 NEXTPITTV
Let me be straight with you: I like big tablets. Forgive me my French, but honestly anything less than 10 inches just doesn't cut it for me when it comes to tablets. With the review of the Samsung Galaxy Tab 2 (7.0), I was forced to put my prejudices and personal preferences aside and take a more objective look at Samsung's revamped mini-tablet.

Specs:
Network: HSPA+ 21Mbps 850/900/1900/2100
Processor: 1 GHz Dual-Core Processor
Display: 7" WSVGA(1024x600) PLS TFT
OS: Android 4.0(Ice Cream Sandwich)
Camera: Main(Rear): 3 Megapixel Fixed Focus Camera; sub(Front): VGA for Video Calling
Memory: 8/16/32GB User memory + 1GB (RAM); microSD (up to 32GB)
Dimensions: 193.7 x 122.4 x 10.5 mm, 344g
Battery: Standard battery, Li-ion 4,000mAh

Design:
From the get-go, the 7-inch Galaxy Tab 2 screams Samsung in terms of design, so don't expect to see anything radically new. In fact, the device is more of a gradual, step-by-step improvement on previous tablets without major differences - at least on the outside. There are, however, some nice changes in the look and feel of the tablet that stood out for me. Instead of the plastic back cover of its predecessor, the Galaxy Tab 2 sports a faux "titanium-looking" silver background that is definitely much more pleasing to the touch. As an Ice Cream Sandwich device, the Galaxy Tab 2 is missing the usual Menu, Home, Back and Search buttons we got so used to dealing with on previous Android devices. Otherwise, all of the slots, the camera as well as the power and volume buttons are exactly where they were on the previous model. Personally, I really like the design because Samsung manages to stick to a simple and slick design. The rounded edges make the device a comfortable fit, although I still had trouble holding the thing in one hand. And just to give you some perspective on the size of the Galaxy Tab 2, it's slightly thicker than my Galaxy Nexus phone and a tad thinner than the original Samsung Tab.
Display:
The screen image quality is OK, but it isn't anything amazing. Not that it really has to be considering the device's low price. Watched HD videos via the Vimeo app and the image quality was quite agreeable. Not mind-blowing, but more than acceptable for a 1024 x 600 pixel screen. Sure the pixel density is low, but unless you are a screen fanatic the display will do for casual videos, games and photo browsing.

Performance:
What the device may lack in terms of screen resolution, it certainly compensates in terms of speed. The dual-core processor is a major improvement and allows for snappy navigation between menus and in the browser. Even when the home screen is loaded with widgets, no lags or bugs were noticed. Boot-up time does tend to be comparatively slow, however. Since the device is meant for casual daily use, I tested Sprinkle on it and it ran very smoothly on the tab, so I am guessing that the tablet can manage to deal with some pretty graphic-intensive games.
Camera:
In order to keep the sale price low, Samsung's frontal camera took a serious hit. Instead of the usual 1.3MP, you'll get a measly VGA camera. Now that's a serious downgrade. Although the device is great for video chat in terms of size, the poor video quality makes it a depressing and very pixelated experience. At 3.15 MP, the main camera is hardly a highlight, but the picture quality remains tolerable. And this time around, Samsung decided to scrap the LED flash, so you won't be able to use your tablet for nighttime shooting (not that anyone really ever did that). Again, Samsung's logic is that the camera is more of a bonus feature rather than an integral part of the tablet experience - a logic that I have difficulty arguing with, personally.
Software:
There is no denying that the fact that the Galaxy Tab 2 has Ice Cream Sandwich makes it an appealing tablet in the first place. Unfortunately, there is little left of the original Android 4.0 OS as the whole thing is enveloped in Samsung's much-criticised TouchWiz skin. As a result, you can barely tell that you're holding a device running ICS instead of Honeycomb. Without ranting too much about the boring look of TouchWiz, there are some positive aspects. You can, for example, kill any task by simply crossing off the app from the main menu. There is also a dedicated screenshot located at the bottom of the screen. I was, however, pretty disappointed with the stock Samsung keyboard on the Galaxy Tab 2 in terms of layout and usability.
Conclusion:
While using the Galaxy Tab 2 over 3G, I decided out of curiosity to test the calling function. Turns out, there is a small ear speaker lodged at the top of the tab (just like on any phone) and you can actually make calls via your SIM card. So if you thought people talking on their Galaxy Notes looked ridiculous, this 7-inch device brings it to a whole other level. Though I doubt anyone would be self-confident to talk on their tablet in public, it remains an option if you happen to be in some sort of emergency and have no other form of communication.
I have to admit that my initial skeptical thoughts concerning the size of the tablet dissipated after having played around with the 7-inch Galaxy Tab 2 for a while. Although I will remain a fan of big screens for gaming and movie-viewing purposes, the 7-inch display can actually be a great asset for people looking to purchase a day-to-day tablet for a low price. In my opinion, the size is perfect for work-related purposes i.e. taking notes, writing emails and using the device as your personal organizer. Throw in the ability to play casual games and watch your favorite TV series, and I think you've got yourself one amazing device. And remember: all that fun is to be had for just $250. Now that's what I call a good deal.
Photos: