Durability test: how much abuse can the Samsung Galaxy S8 really take?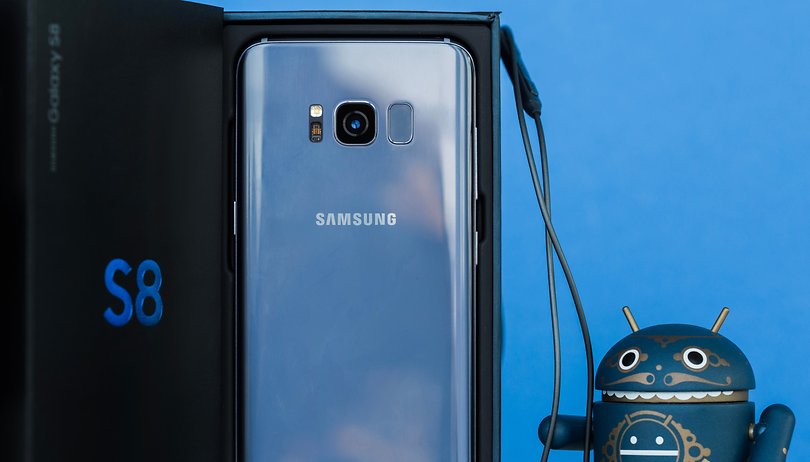 The results of a recent teardown of the Galaxy S8 and S8+ revealed that the devices will be very difficult to repair, and now the S8 is being put to another test. To see just how much abuse the S8 can actually take, popular YouTuber JerryRigEverything has scratched, burned and bent the smartphone. Here are the results.
If you're wondering just how sturdy the new Galaxy S8 is, you've got your answers now. In this video, the S8 is scratched, burned and bent thoroughly, which provides us with some clues about how well the phone will hold up after milder daily use.
The scratch test puts the S8's Gorilla Glass 5 front and back to the test - and it performed well. It's scratch resistant in the same way that most other smartphones are, and the fingerprint scanner still worked almost every time after it has been forced to withstand a lot of abuse, so there are no problems or surprises there.
You're not likely to encounter open flame and burn your smartphone, but if you do, the S8 can take some serious heat. Holding a flame to the S8's display for 30 seconds had no lasting negative effect the first two times it was tried, but the third time finally left a mark. That's impressive.
The bend test has a pleasantly surprising result. When flexing the phone, there were no issues, and all of the seals remained intact. This means the water resistance is likely to hold up over time.
All things considered, the S8 performed well in these abuse tests and proved that the flagship has superior build quality. If you're considering buying an S8, we'd still recommend a case anyway, just not one of these awful looking official Samsung cases.