Samsung Galaxy S7 vs iPhone 7 comparison: seventh heaven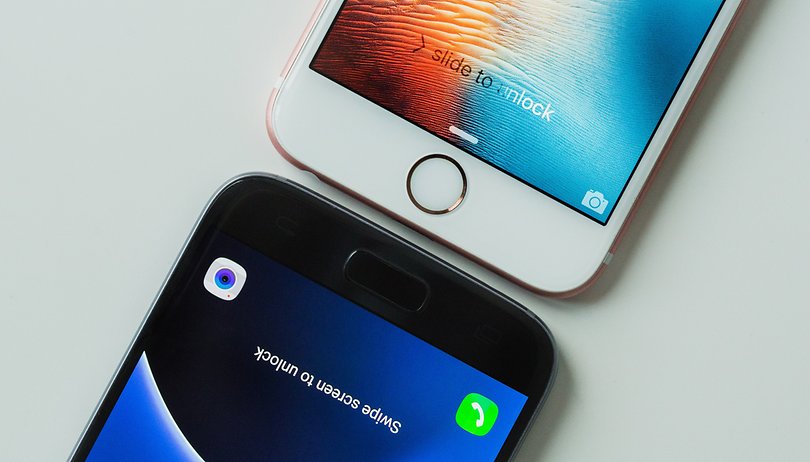 The iPhone 7 has been announced and really has it all. With hardware innovations and improved photographic capabilities, this looks like the phone to beat. Or is it? When we tested Samsung's Galaxy S7, it performed better than any other phone we benchmarked. But which one should you buy? Find out in this Samsung Galaxy S7 vs iPhone 7 comparison. NEXTPITTV
Samsung Galaxy S7 vs iPhone 7 comparison: Design
The Galaxy S7 and iPhone 7 both have something in common – they each have some of the best hardware design you'll find in any smartphone. First up is the S7, with its glossy glass and metal finish. It has curvature on the front and back, not as pronounced as the S7 Edge, but this gives it a good feel in the hands and also a smooth feeling while swiping over the display edges. It feels sturdy. The buttons on either side, along with the home button, feel clicky and tactile, and the package has an overall premium look and feel.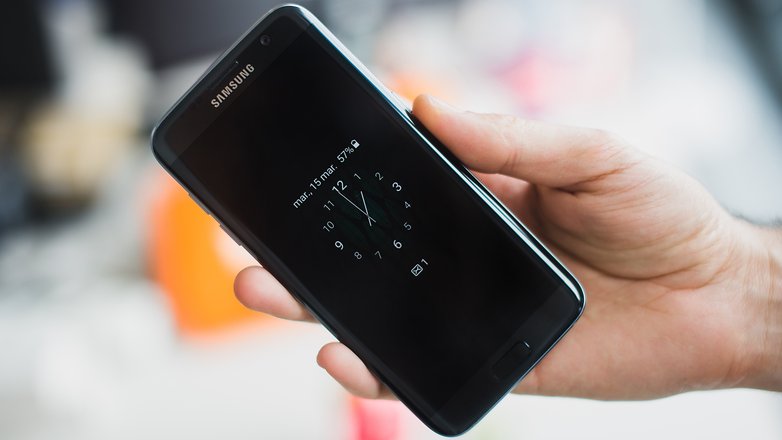 The iPhone 7 also screams premium. With its 4.7 inch display, it's almost half an inch smaller and more compact. The camera bump on the back remains. Otherwise, the antenna lines of the iPhone 7 have been moved to the top and bottom edges, giving it a more minimal look on the back. With its aluminum unibody, the iPhone is less prone to being covered in fingerprints than the Galaxy S7, unless you opt for the glossy jet black version.
The iPhone 7 also screams premium
In the latest model, the home button no longer clicks; instead it features Apple's taptic engine. Similarly to the MacBook, this provides feedback (vibration) instead of a click. But the biggest design change of this generation is the removal of the 3.5mm headphone jack. If you want to plug earbuds in, you'll need to do it via the Lightning port. This might look like an annoying, unnecessary design change, but it's an innovation that might become a common sight among new smartphones in the future.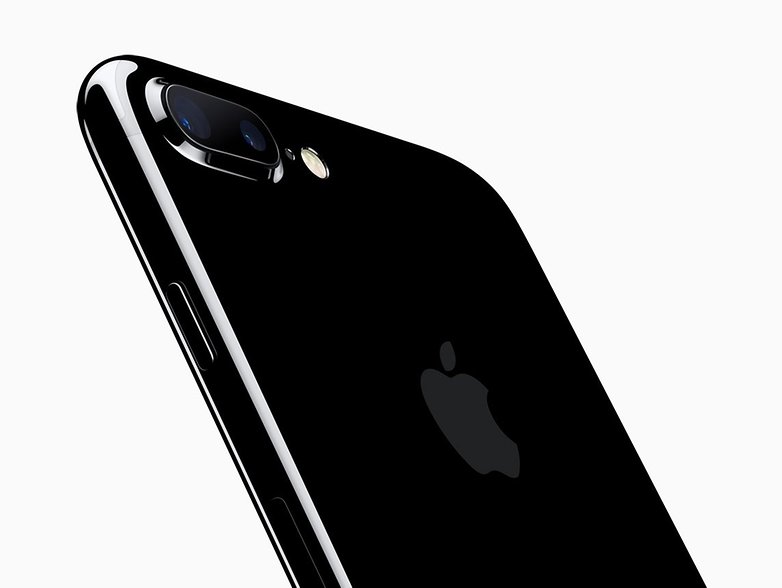 Samsung Galaxy S7 vs iPhone 7 comparison: Specs
You can't go wrong with either phone when it comes to specs. The Galaxy S7 sports enviable hardware, with either a Snapdragon 820 or Exynos 8890 processor running the show depending on the region you live in. These are paired up with either the Adreno 530 or Mali-T880 MP12 GPUs for solid graphical performance, along with 4 GB of RAM. Then you've got either 32 or 64 GB of internal storage.
When we benchmarked the S7, it was one of the best phones we had ever tested. For some time it was actually the best overall performer. So know that, until the Galaxy S8 arrives, this is one of the fastest Android devices you can buy.
When we benchmarked the S7, it was one of the best phones we had ever tested
We haven't tested the iPhone 7, so it's difficult to draw test-based conclusions about its performance. But until we do, its specs give us some indication of how it compares to the S7, along with Apple's reputation for producing solid all-round performance in its iPhones.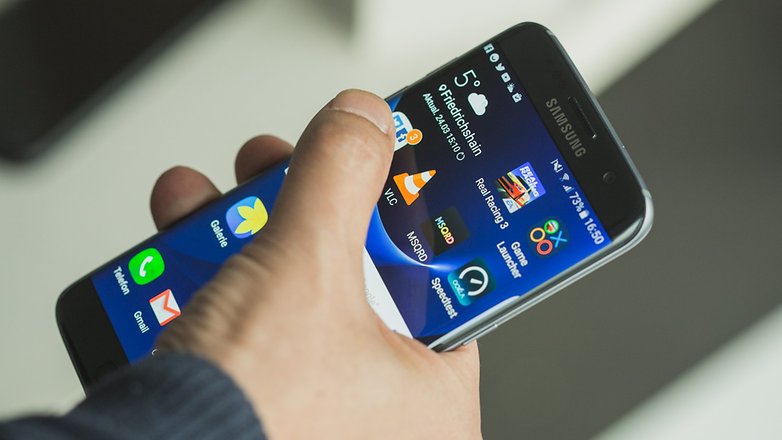 So what are we working with here? The iPhone 7 comes with Apple's new A10 Fusion chipset, which is quad-core, versus many previous A chips running with dual-core configurations. Apple has revealed that two of these cores will do the heavy lifting, while the other two are high efficiency cores. The latter are used while you're performing low intensity tasks like checking email, meaning the high-power chips are put in a kind of standby mode. This should translate into power savings.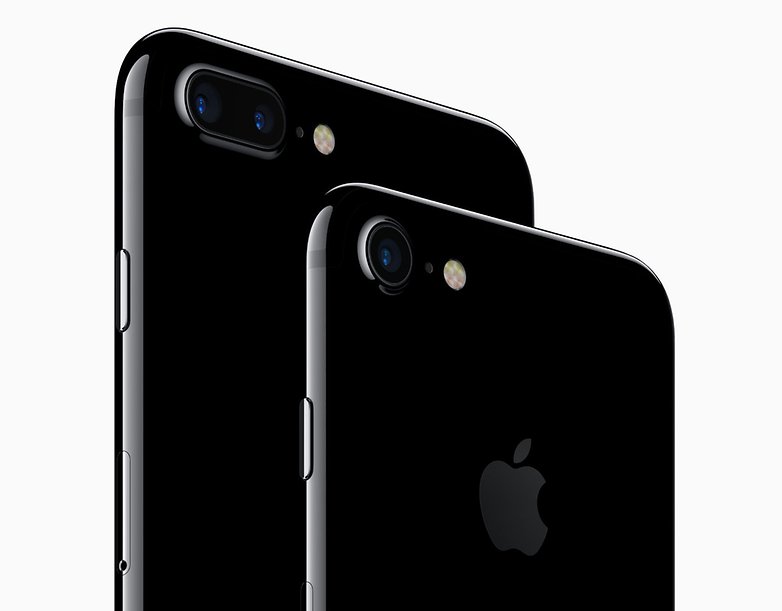 The iPhone 7 also has 2 GB of RAM, so significantly less than the Galaxy S7. As with every year, the latest Galaxy S always has better on-paper specs. This often doesn't translate into a faster experience than the iPhone during daily usage. If you want to use your smartphone for intensive gaming, or for heavy duty multitasking, it's a safer bet to go for Samsung here. Otherwise you're probably not much better off.
Samsung Galaxy S7 vs iPhone 7 comparison: Display
Samsung and Apple ship great displays with their flagship phones. They also stick to proven formulas. Samsung ships AMOLED displays, while Apple ships LCD. While it might be a matter of taste whether you prefer the super saturation of OLED panels, or the more natural tones of LCD displays, that's for you to decide. But we can take a look at some of the differences.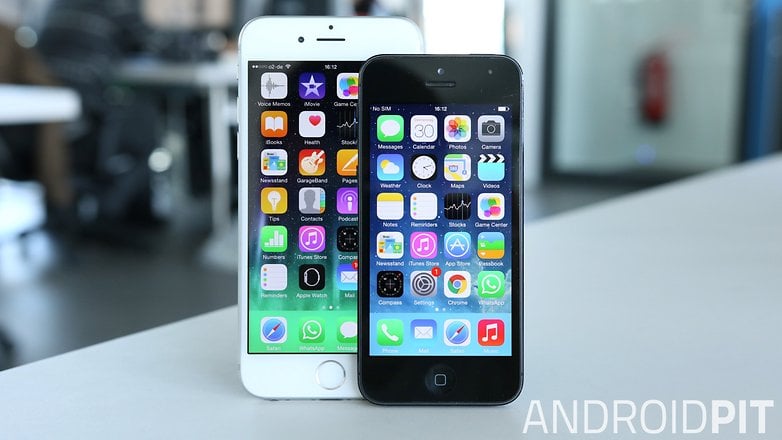 The Galaxy S7 has one of the best in the business. It has a 5.1 inch display housing 1440 x 2560 pixels. This gives it a big pixel density of 577 ppi. Using the phone is a pleasure, with the rich color reproduction, although exaggerated, catching the eye whether you're editing photos, watching video or playing Pokemon Go. This really is the smartphone display to beat, yet Apple doesn't seem intent on playing catch-up with Samsung. Or does it?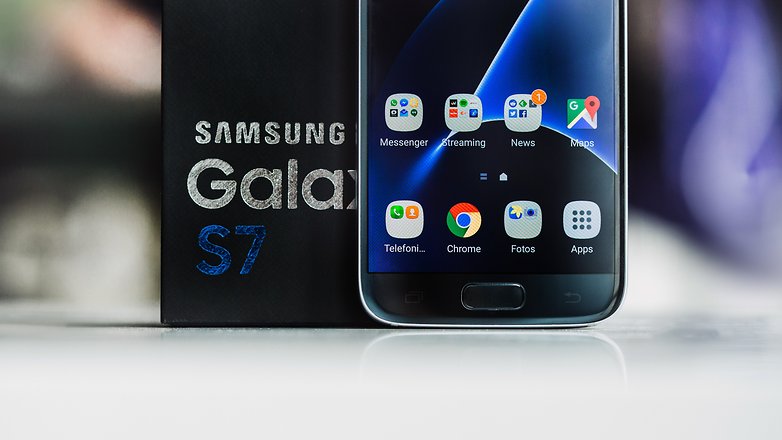 While rumors abounded that the iPhone 7 would ship with an OLED display, both new iPhones come with IPS LCD displays. The iPhone 7 has a 4.7 inch panel containing 750 x 1334 pixels, giving a pixel density of about 326 ppi, which is the same as the iPhone 6s and iPhone 6. While this is not a bad thing, there hasn't been as much innovation on the iPhone's displays as with other components. While pumping up display resolution means bigger processor and battery drain, we're waiting for Apple to focus on this aspect.
Samsung Galaxy S7 vs iPhone 7 comparison: Software
This is a divisive one. Deciding whether the iPhone 7 offers better software than the Galaxy S7, and vice versa, goes beyond a comparison between the two. This is a battle of belief, and to some it might even hit the heights of picking between tech religions. There are good and bad points to each, but this ultimately comes down to a platform preference.
If you prefer Android, or already use it, you might just want to stick with that. So you'd choose the Galaxy S7. If you like TouchWiz, the love-or-hate-it skin that Samsung has woven over the top of Android, even better. But a lot of Android fans have voiced their dislike of TouchWiz's design, notwithstanding that it's more feature-packed than the stock OS, but also carries bloatware. Hopefully soon the S7 will receive the Nougat update, meaning you'll have access to an even more refined Android experience very soon.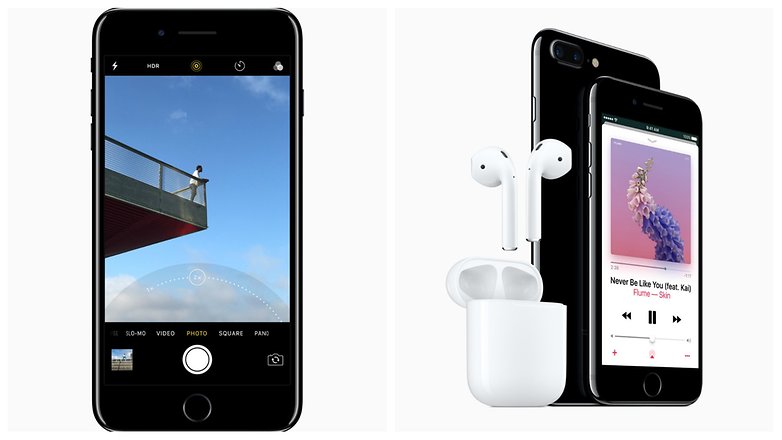 The iPhone 7 comes with iOS 10, so you're getting Apple's latest software mixed with the best hardware to run it on. Do you prefer this clean, simple iOS interface? Do you feel OK with the lack of customizability, but like its reliability even a year or two after using it? With new features like redesigned Messages and Apple Music apps, deletable stock apps and more information packed into the lockscreen, there are some small but good software innovations there.
While there isn't much to get excited about right now, the Galaxy S7 hasn't had much new software innovation since it launched. But that could be about to change very soon.
Samsung Galaxy S7 vs iPhone 7 comparison: Camera
The camera debate here is probably one of the most intense and also pointless discussions we can have about these two phones. The Galaxy S7 packs a 12 MP main sensor with a large f/1.7 aperture. This also comes with an LED flash, optical image stabilization and phase detection autofocus. From the tests we've run on the Galaxy S7's camera, we think it's the best in the business. The level of quality is worth paying a bit more for over competing flagships.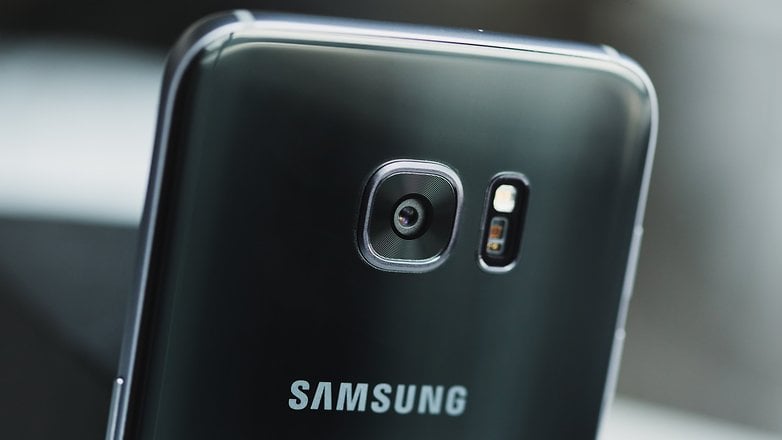 The iPhone 7 has a 12 MP main camera with an aperture of f/1.8. It also packs a quad-LED flash, optical stabilization, and phase detection autofocus. While there is quite a lot of hype surrounding the iPhone 7 Plus and its dual camera setup, the iPhone 7 is on-par with the Galaxy S7 at least for pure camera specs. There isn't much between them. iPhones have a very strong reputation for shooting quality photos, so we're expecting the final comparison between these two phones to be neck and neck once we've tested Apple's latest.
Samsung Galaxy S7 vs iPhone 7 comparison: Battery
While the battery life debate goes on and also nowhere, we aren't expecting this section to have too much influence on your decision to buy either phone. That's because battery cells are growing, but so is performance. So it's a never-ending daily charging cycle for us all.
The Galaxy S7 has a 3,000 mAh battery and, while it performs well, this device is certainly not know for its long life. The performance of the processor and display are a burden to bear, really. It's also non-removable again this year, so you can't simply replace it when you feel that its capacity is shot through. But it does support wireless charging, if this is important to you.
Battery cells are growing, but so is performance
We're still waiting to hear what the iPhone 7's battery capacity is. But looking at the iPhone 6s and its 1715 mAh unit, we could expect a similarly-sized one in the new model. This is much smaller than the Galaxy S7 and, considering that we'll probably find that it will power the phone for a similar amount of time to the S7, this is evidence of good engineering at work. Apple claims that the iPhone 7 will have up to two hours longer battery life than its predecessor. But let's wait and see before we make a final call.
Samsung Galaxy S7 vs iPhone 7 comparison: Conclusion
So which one will it be – the Galaxy S7 or iPhone 7? Well of course we can't make any final, definitive judgments without first testing the iPhone 7. That would be unfair. But what we can see from the information at hand is that you're onto a winning choice whichever one you prefer. Do you like Samsung's bit-hitter hardware, slightly larger form factor and richer display?
Or perhaps you prefer Apple's minimal industrial design, aluminum instead of glass, and its clean and reliable iOS. The cameras are going to end up being similarly excellent and even the prices are almost identical (around $650, or a little higher). For you, it might come down to brand or platform preference. Or your taste in design. Perhaps you really need a microSD slot (which the iPhone doesn't have). Either way, these are the decisions you'll be making before deciding which device to buy.
Writing as objectively as I can, the Galaxy S7 is a compelling device. I'd recommend buying it if you don't feel anchored to Apple's ecosystem. I don't like everything Samsung does, but its hardware design is better than ever. TouchWiz may work for you, or maybe never. But the iPhone's relatively tame specs, such as its RAM and battery capacities, tell us that relying on big numbers isn't always advisable. The iPhone 7 looks like a good iteration of the iPhone 6s. We'll make final judgments soon enough. However, before deciding which to buy, have a think about what you'd regret missing out on. That might help you nail this one down.