Samsung Galaxy S7 vs Huawei P9 comparison: two peas in a pod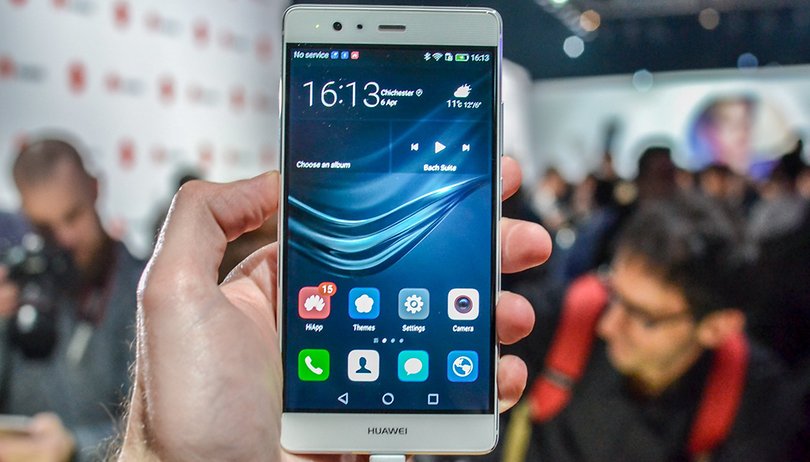 Another challenger in the high-end arena has arrived: the Huawei P9, a device with respectable if unspectacular specs, an elegant design and a heavy string of promises to keep. Given how successful 2015 was for Huawei, the P9 has rightly generated some excitement. Let's take a look at how the company's new flagship compares to Samsung's S7. NEXTPITTV
Samsung Galaxy S7 vs Huawei P9: design
With both devices, we see a generational familiarity. In the case of Huawei P9, the biggest difference from the Huawei P8 is that there's 2.5D glass used on the front and back of the device. Additionally, we find something on the back panel that the P8 lacked: a fingerprint scanner, the corners of which are slightly rounded. Overall, little touches like this mean the P8 offers an attractive design.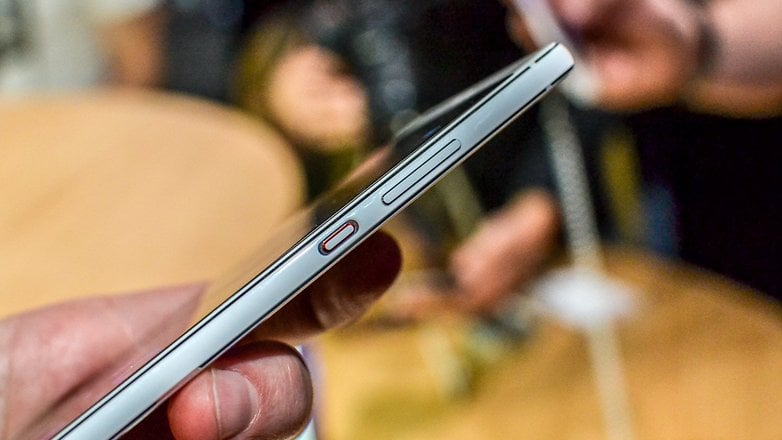 The Galaxy S7 also displays a very similar design to its predecessor, except for the edges on the back, which are now curved and very similar to the Galaxy Note 5. The camera module also now protrudes less. The device is slightly thicker than its predecessor but with good reason: it has a larger battery and a microSD card slot. The Huawei P9, although it is a bit longer and wider, comes in a bit thinner and lighter, at 114 grams, a notably low figure for a high-end smartphone.
Samsung Galaxy S7 vs Huawei P9: display
The Huawei P9 maintains the same 5.2-inch display with Full HD resolution as the P8, yielding a pixel density of 423 ppi. It also retains the same IPS NEO-LCD technology of its predecessor. The only difference, as previously noted, is the presence of 2.5D glass. In initial tests, the screen performed very well, with admirable brightness and viewing angles. Once we've been able to test the device more thoroughly, we can return a more in-depth analysis.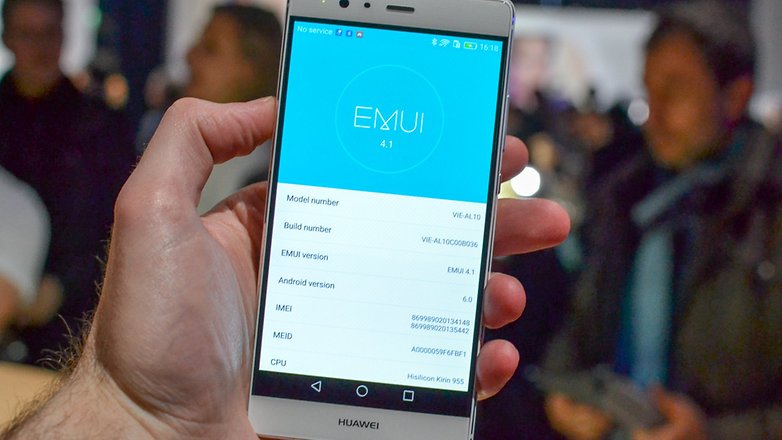 As for the Galaxy S7, it too sticks closely to its progenitor. It has the same 5.1-inch QHD screen as the Galaxy S6, yielding 577 ppi. The screen quality of the Galaxy S7 is undoubtedly as good as you'd expect from a $700 smartphone, and AMOLED fans will be delighted by it.
Overall, both brands remain faithful to the technology used by previous generations. Although the Huawei P9 Plus does incorporate AMOLED technology (and is also larger), but that's another story.
Samsung Galaxy S7 vs Hauwei P9: performance
Huawei's latest processor makes its debut in the P9. The Kirin 955, manufactured by Huawei itself, is intended to hold its own against the Exynos 8890 and Snapdragon 820. To back this up, the P9 also hosts 3 GB of RAM. Huawei has promised outstanding performance, a significant improvement over the Kirin 950 found in the Mate 8. With this duly noted, we promise to thoroughly test the claim as soon as we have a test device in the offices.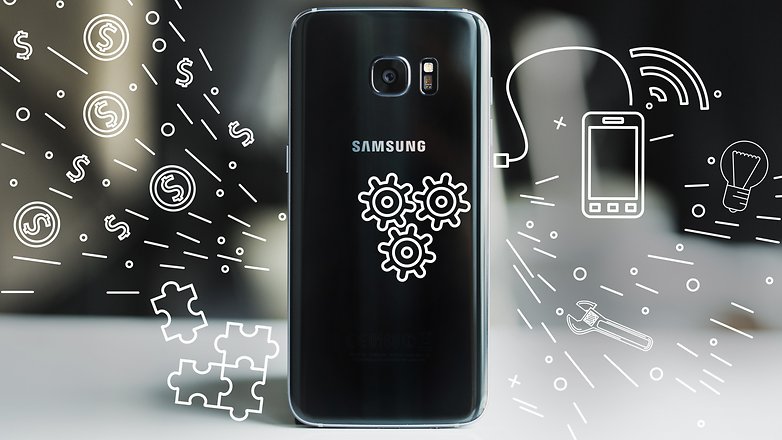 The Galaxy S7 brings with it the Exynos 8890, also produced in-house, or the Snapdragon 820 – depending on the model. Either way, this is accompanied by 4 GB of RAM and support for Vulkan, enhancing the gaming experience. When we can compare both devices side-by-side, we will see which one performs best throughout an intensive gaming session. It is noteworthy that both, in their cheapest form, have 32 GB storage expandable through a microSD card slot.
Samsung Galaxy S7 vs Huawei P9: camera
The Huawei P9 has seen a big PR push fall behind its camera technology, with the hashtag #OO spread across Twitter to promote its dual rear camera. The sensors come courtesy of Leica, a German company specializing in optics. Both cameras have the same resolution, 12 MP, and an f / 2.2 aperture. There's also an autofocus laser. The dual camera means you can adjust the focus after taking a picture, among other novelties. On paper, the setup provides close competition for the S7, but we will have to wait to test it thoroughly to say for certain how the two snappers stack up.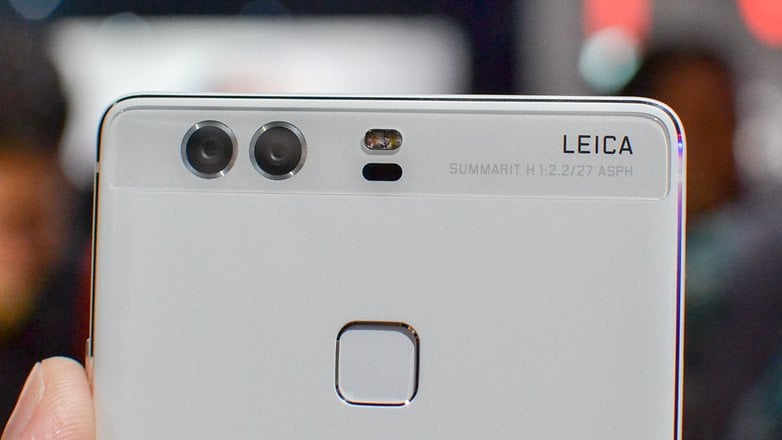 On the Samsung Galaxy S7, we find a 12 MP rear camera with a generous f / 1.7 aperture. Some models contain a Sony-made sensor and others a Samsung-made one, repeating past controversy of using two camera sensors in the same line of devices. What is clear, in any case, is that the S7 produces fantastic photographs.
Which of the cameras will be better? It's difficult to say. Competition in the photographic field is increasingly fierce and we look forward to being able to closely compare these two cameras.
Samsung Galaxy S7 vs Huawei P9: battery
With the Huawei P9, we are fortunate to see a bump in battery size, from 2,680 mAh found in the P8 to 3,000 mAh. This, paired with no change in screen size or resolution, means the handset will almost always make it through a day off a single charge. If necessary, there's always the quick charge feature, which will get you up to 5 hours of calls with only 10 minutes of charging.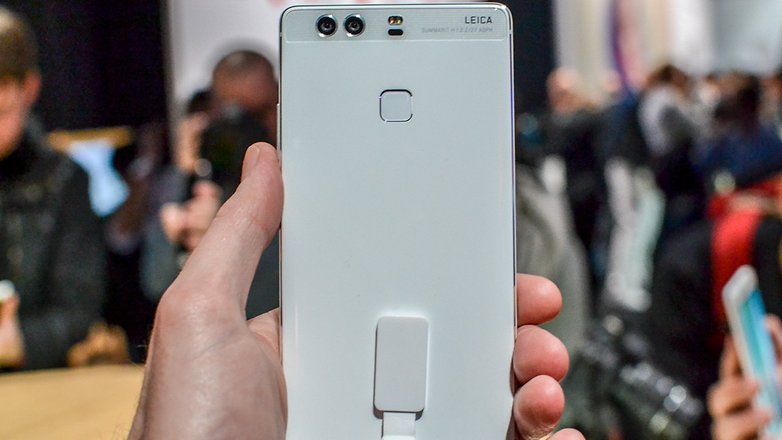 The Galaxy S7 has also made the jump to a 3,000-mAh battery, but having a higher resolution screen means that the Exynos 8890 will have to be more power-efficient than the Kirin 955. The S7's AMOLED screen, which is, by design, less power-intensive than an IPS display should also help it to compete.
Samsung Galaxy S7 vs Huawei P9: specs
Samsung Galaxy S7 vs. Huawei P9 technical specifications
Samsung Galaxy S7
Huawei P9
Dimensions:
142.4 x 69.6 x 7.9 mm
145 x 70.9 x 6.95 mm
Weight:
152 g
144 g
Battery size:
3000 mAh
3000 mAh
Screen size:
5.1 in
5.2 in
Display technology:
AMOLED
Sorry, not yet available!
Screen:
2560 x 1440 pixels (577 ppi)
1920 x 1080 pixels (424 ppi)
Front camera:
5 megapixels
8 megapixels
Rear camera:
12 megapixels
12 megapixels
Flashlight:
Dual-LED
LED
Android version:
7.0 - Nougat
6.0 - Marshmallow
User interface:
TouchWiz
Huawei EMUI
RAM:
4 GB
3 GB
Internal storage:
32 GB
64 GB
32 GB
Removable storage:
microSD
microSD
Chipset:
Samsung Exynos 8890
Qualcomm Snapdragon 820
HiSilicon Kirin 955
Number of cores:
8
4
8
Max. clock speed:
2.6 GHz
2.15 GHz
2.5 GHz
Connectivity:
HSPA, LTE, NFC, Bluetooth 4.2
HSPA, LTE, NFC, Bluetooth 4.2
Samsung Galaxy S7 vs Huawei P9: conclusion
There is no doubt that we are faced with two very interesting devices: the Galaxy S7 has every intention of retaining the Android crown, while Huawei wants to catch up with the Korean kingpin by offering a comparable device with a lower asking price – $600 compared to around $650 for the S7.
Which of the two would you choose? Do you think the Huawei P9 is a worthy rival for the Galaxy S7?