Galaxy S6 vs iPhone 6 comparison: who makes the better iPhone?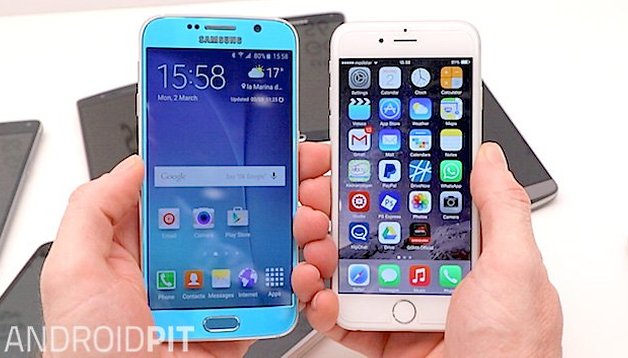 The best of the Android world and the best of the Apple world have never been as close as they are with the Galaxy S6 and iPhone 6. Samsung's Galaxy S6 and its eye-watering spec sheet make it arguably the best Android flagship of the moment. So how does it stack up against the its major platform rival, the iPhone 6? Between them, Apple and Samsung totally dominate the smartphone market. But which phone is better? Find out in this Galaxy S6 vs iPhone 6 comparison.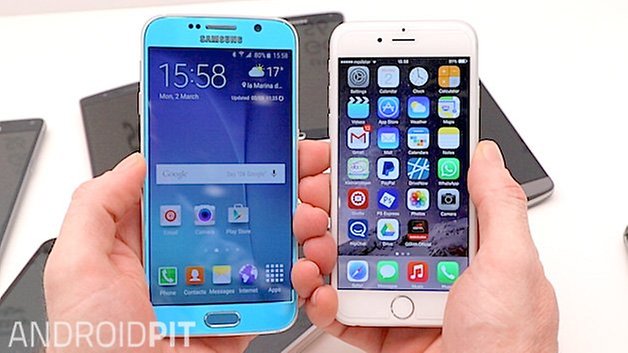 Samsung Galaxy S6 vs iPhone 6: design and build quality
Let's be honest, these two devices almost look like they could have come out of the same factory. A Galaxy device and iPhone have never looked so similar, to the extent that many have noted just how much the Galaxy S6 resembles the iPhone 6, especially that bottom edge. Regardless of the inspiration or who did what first (which, as far as design goes we have to acknowledge was Apple), both devices are about as premium-looking as any smartphone has ever looked.
Samsung's designs have typically been known to be more about function than form. There was nothing in particular wrong with them (other than a purely subjective judgement of ''ugliness''), but Apple phones have always looked more premium. The Galaxy S6 has changed all that though with its Gorilla Glass 4 and aluminum body. This marks a big change for the ''plastic-loving'' Samsung designers. The glossy Galaxy S6 looks much more premium, even if it is a little too iPhone-like for some.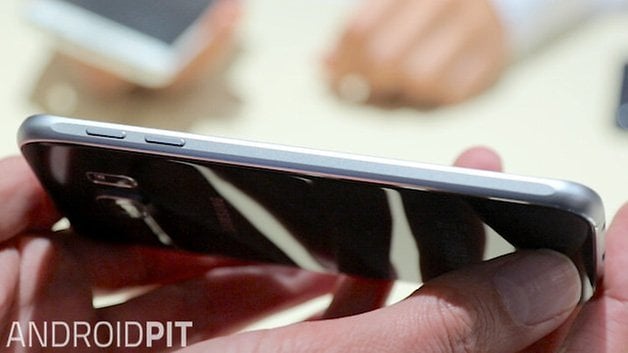 This design difference is more than skin deep though. It also means that the Galaxy S6 battery is non-removeable and that it doesn't have expandable memory via microSD card as previous Galaxy flagships have. The iPhone has always had these restrictions, making the iPhone 6 and Galaxy S6 even more similar now than previous Samsung flagship vs iPhone comparisons.
To look at the devices themselves, both have a power button and SIM tray on the right hand side. Both have a physical button on the front. Both have a bottom-mounted headphone port, charging port and speaker grill in the same configuration and separate volume buttons on the left. On the other side, the iPhone 6 has slightly rounded edges to the glass on the front and a metal back whereas the Galaxy S6 is a little flatter and has a metal frame only with a glass back.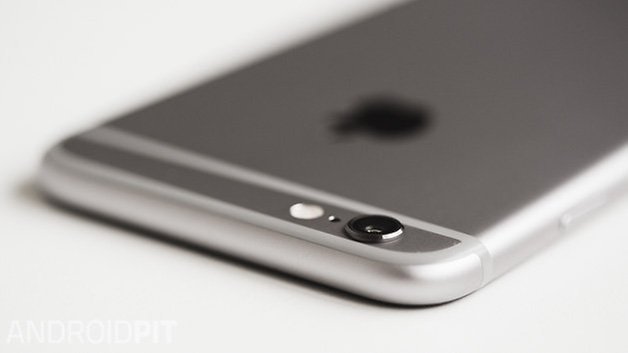 Samsung Galaxy S6 vs iPhone 6: display
The Galaxy S6 sports a 5.1-inch QHD Super AMOLED screen with an insane pixel density of 577 ppi. With 70 percent more pixels than the Galaxy S5, the Galaxy S6 display is one of the best money can buy right now. The screen is sharp and its colors are vibrant and heavy on contrast and saturation as with all Samsung displays.
In comparison, the iPhone 6 has a 4.7-inch IPS LCD with 720 x 1334 resolution at 326 ppi. On paper, it doesn't offer as much, but the viewing experience on both devices is good enough, but there's no real comparison between displays here, no matter what Apple would like you to think.
On our test units the Galaxy S6 was a little yellow and the iPhone 6 a little cooler, but this could simply be a peculiarity of the two particular devices we compared. The S6 has options for display mode that lets you select the vibrancy and color temperature according to pre-set options, but it must be admitted that the colors of the iPhone 6 didn't even need adjusting. Regardless, the Galaxy S6 definitely takes the lead on the display front - it has just got way more to offer.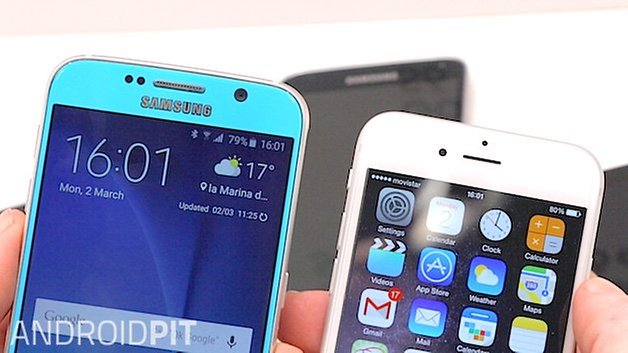 Samsung Galaxy S6 vs iPhone 6: processor and performance
The Galaxy S6 is blazing fast. It has a beefy octa-core Exynos 7420 processor - four 2.1 GHz cores and four 1.5 GHz cores - to push all of those pixels around the screen and power all those apps. The S6's processing power is helped along with 3 GB of LPDDR4 RAM and comes with three storage options: 32 GB, 64 GB and 128 GB.
We ran a benchmark test on the Galaxy S6 using AnTuTu and Geekbench 3. Samsung's flagship ran impressive scores, peaking at 50,000 in AnTuTu and scoring very well in Geekbench, too. The Geekbench single-core score was right on 1450 and its multi-core score just over 4800.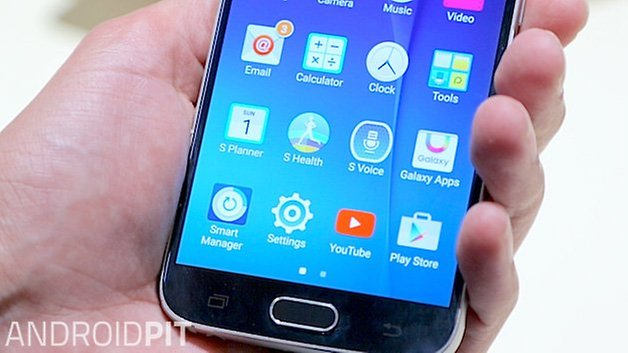 As ever, Apple uses its own processor in the iPhone 6. This time it's the Apple A8 processor; an ARM v8-based system on a chip with dual cores clocked at 1.4 GHz. Graphics come courtesy of a quad-core PowerVR GX6450.
In AnTuTu, the iPhone 6 scored slightly less than the S6, with a score of just over 47,000. Geekbench provided interesting results, with a better single-core score than the S6 (just over 1600 comapred to 1450) but a significantly weaker multi-core score of 2900 compared to the Galaxy S6's 4800.
Apple's control over not just the hardware, but the entire operating system, means that it can optimize its devices to squeeze surprising performance out of seemingly modest hardware. We've seen underpowered iPhones give more powerful Android devices a thrashing in lab tests previously. However, the Galaxy S6 has a slight margin here - its hardware is top-notch.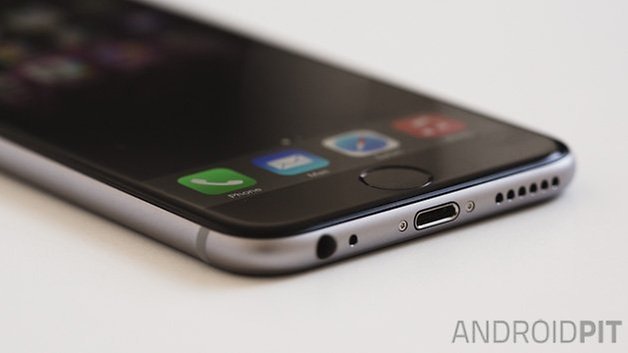 In practice you're going to have a hard time saying either of these phones is slow. They both represent the pinnacle of what is possible on their respective platforms. In our experience though, we do have to admit that while we found the iPhone 6 to be slightly more stable, in the sense that it never lagged or stuttered and the S6 did on perhaps one occasion, we do find the S6 to feel marginally faster overall.
Of course, your performance expectations and experience will depend largely on how you use your phone. The benchmarks and real-world testing do put the Galaxy S6 ahead though with more demanding tasks. But both devices are going to provide you the best that is currently possible. The S6 is just a more powerful device than the iPhone 6.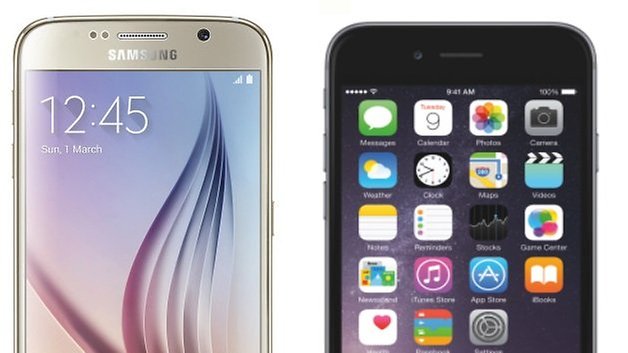 Samsung Galaxy S6 vs iPhone 6: storage
The Galaxy S6 offers three levels of storage; 32 GB, 64 GB and 128 GB. But remember - there is no microSD card slot in the latest Galaxy device. The iPhone 6 comes in three versions: 16 GB, 64 GB and 128 GB. Its storage isn't expandable either. Both devices with the maximum amount of internal storage will cost you an arm and a leg. This is perhaps the worst part of all when we think about the S6 losing its microSD card slot. Memory performance is much faster though, as it is with the iPhone 6.
Samsung Galaxy S6 vs iPhone 6: cameras
The Galaxy S6 sports a 16 MP rear camera with OIS and a wide-angle 5 MP front-facing camera. It also offers automatic real-time HDR and Smart Optical Image Stabilization, which also works while filming video. The camera app also has a Quick Launch function, activated with a double press of the Home button and you've got 1/10th slow-motion recording, the same as the iPhone.
The iPhone 6 has an 8 MP iSight camera with software image stabilization (if you want optical you'll need to buy the iPhone 6 Plus), phase detection autofocus and a dual LED flash. It's capable of HD video of 1080p at 60 fps and admittedly awesome slow-motion at 240 fps. The front-facing camera is 1.2 MP with face detection and HDR.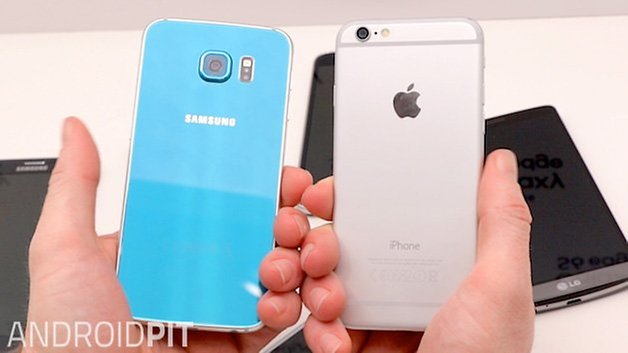 Samsung Galaxy S6 vs iPhone 6: software
TouchWiz has been rebuilt and improved on the Galaxy S6. Its over-cluttered design has been cleaned up – and it's about time. It is now simpler, has fewer menu options and less scrolling is needed. The Galaxy S6 shipped with Android 5.0.2 Lollipop. In comparison. Apple's iPhone 6 comes with the latest iOS, which is iOS 8.
For obvious reasons, both with regards to space limitations and difficulty of comparing Apple software and Android software, we will not bother to try to tell you which operating system is better. You will know which one you prefer and how big a difference there is between them and we know there's not much we could say to make you change your mind.
In the spirit of fairness, we do find the iOS system to be very stable and smooth, with basically no software glitches to speak of. The same can be said of TouchWiz, which has been completely overhauled since previous versions and is now as fast as it has ever been and almost as stable as iOS. To be sure, TouchWiz has more features, customization options and settings than the iPhone 6, but whether that is important to you is a matter of personal taste.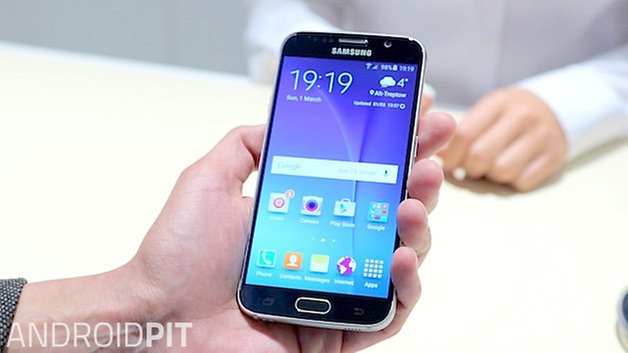 Samsung Galaxy S6 vs iPhone 6: battery life
The Galaxy S6 battery is not huge, which is interesting considering it has so many pixels to push with that QHD display. However, Samsung has said that the 2,550 mAh cell does the job and we've found that statement to be perfectly true in practice.
Android Lollipop, a built-in power saving and ultra power saving mode and a very power-efficient processor make the Galaxy S6 battery a big improvement over the already good Galaxy S5 battery. If you're unhappy with the battery's performance after a while, though, you won't be able to switch it yourself as it's non-removeable.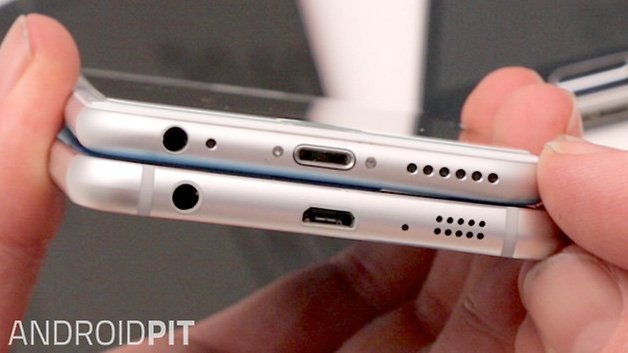 The iPhone's battery is smaller, at just 1810 mAh, but once again there has been some extensive improvements to the phone's energy efficiency. While the battery is only marginally bigger than the iPhone 5S (which has 1570 mAh), and the screen is much bigger than before, it has much better battery life than expected. While Android fans, including Samsung itself, like to peg iPhone users as ''wall huggers,'' it must be admitted that the iPhone 6 battery is impressive.
In practice, both devices will comfortably get you through a solid day's use without too much trouble. This statement is based on the very loose definition of ''average use'' though. We would consider ourselves heavy users and sometimes struggle to get through the evening on either device, but your particular habits - how bright you have your screen, whether you play lots of games or watch movies, how often you check your phone, which apps you have installed and so on - will have a huge impact on the battery life you will experience.
Samsung Galaxy S6 vs iPhone 6: price
The Galaxy S6 costs around 800 USD for 32 GB, 900 USD for 64 GB and 1000 USD for 128 GB. The iPhone 6 is 649 USD, 749 USD and 849 USD for 16 GB, 64 GB and 128 GB versions.
Samsung Galaxy S6 vs iPhone 6: audio
This is one area where the iPhone 6 destroys the Galaxy S6. Where Samsung speakers used to be decent enough and plenty loud, the Galaxy S6 speaker sounds a can full of nails being shaken. The high tones are out of control, so it's a ramshackle mess of tin and there's not much going on in terms of bass. The iPhone 6 on the other hand is much bassier and hollower sounding but it doesn't have anywhere near the high tones as the S6. the problem is the S6 high tones sound terrible.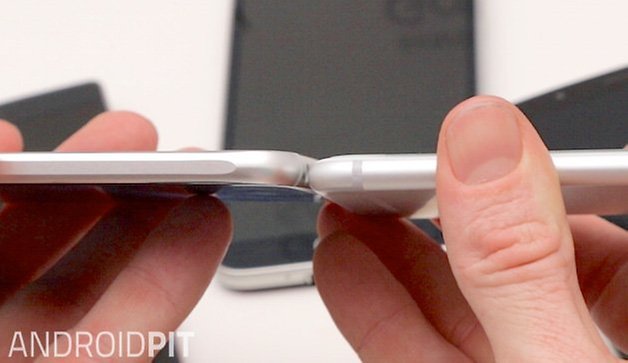 Samsung Galaxy S6 vs iPhone 6: final verdict
By this point in the platform wars, many people have picked sides and won't be shaken. If you're already aboard the Android bus, then the Galaxy S6 literally cannot be beat in the Android landscape. However, if you tend to prefer Apple, then there is plenty to be impressed with in the iPhone 6. If you're an Apple fan looking over at the Galaxy S6 you may think the iPhone 6 is significantly better and that the S6 isn't up to scratch, but the fact of the matter is the two devices compare very favorably to one another.
As an Android fan, I do have to admit there is a lot to like about the iPhone 6: the battery is great, the camera is great, it looks good and the performance and software is solid (even if I don't particularly like the rigidity of iOS). But I simply think the Galaxy S6 is better. It is at least the iPhone's equivalent in terms of style and battery but pulls ahead in terms of heavy-duty performance, display and the best camera to ever grace an Android device.
Between them, though, these are arguably the best smartphones you can buy right now, so you can't really lose. Stick with your gut preference for either platform or weigh up the categories and make a judgement call: either way you're going to come out with the best device on either platform.
What do you think? Could the Galaxy S6 tempt iPhone 6 fans to join the Android family?