Samsung Galaxy S3 vs. Nexus 5: New and Old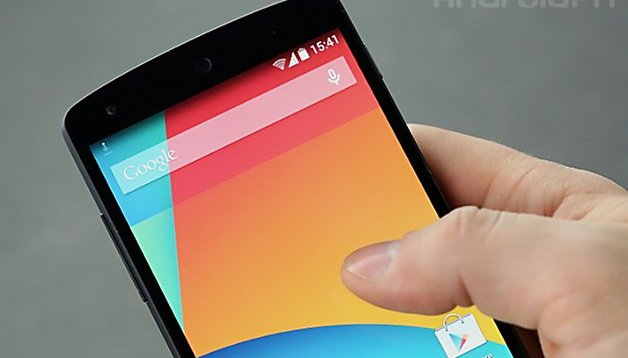 The Samsung Galaxy S3 is still very active in the mobile sector, despite being two generations out of its prime. On paper, it's actually pretty similar spec-wise to the new Nexus 5, however, it costs a significant amount less than the Google counterpart, providing you can still get your hands on it. We take another look at two devices that can still get you about your daily usage needs and that won't break the bank in this comparison between the Galaxy S3 and Nexus 5.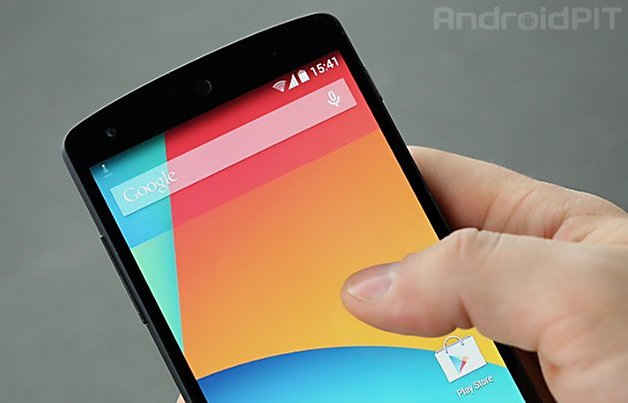 Design
The Samsung Galaxy S3 is celebrating its second birthday, having been released in May 2012. As such, by today's standards, the Galaxy S3 is a bit aged with its glossy finish on its shell and the plastic goodness that Samsung has come to know and love so dearly. The Nexus 5 sports a very simple matte finish all around the device and simple beveled edges. Unlike the Galaxy S3, the Nexus 5 has no physical home button located at the bottom of the display, but both devices sport physical volume and power buttons. On both devices, the power button is located on the right hand side of the device and the volume buttons are found on the left.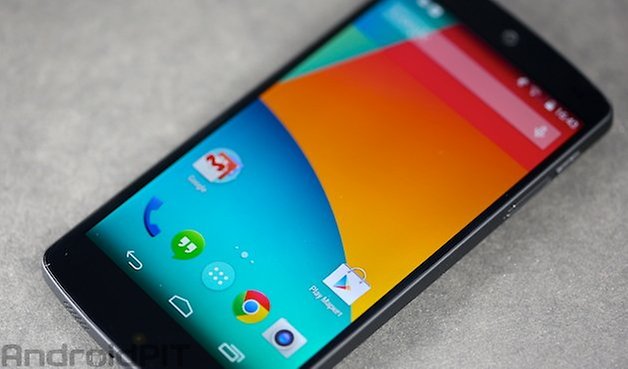 While the size of both devices are almost identical, the Nexus 5 has a bit of a boost in terms of its display: 4.95 inches compared to the 4.8 of the Galaxy S3. This is thanks to a smaller bezel edge on the Nexus 5 that allows it to offer a larger display with the almost identical dimensions.
Display
The Galaxy S3 has a Super AMOLED display coming in at 1280x720 with a pixel density of about 306 ppi. The Nexus 5 has a Full HD IPS display coming in at 1920 x 1080 with a pixel density of 445 ppi. While the difference on paper is pretty noticeable, it really comes to light when both devices are displayed side by side: the Galaxy S3 has a legacy screen that feels like it is indeed two years older. The Nexus 5 comes out with much higher contrast and brightness which really shines when trying to read text or webpages.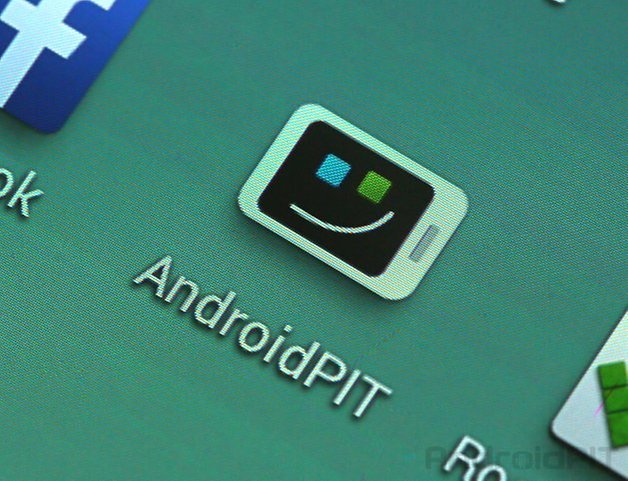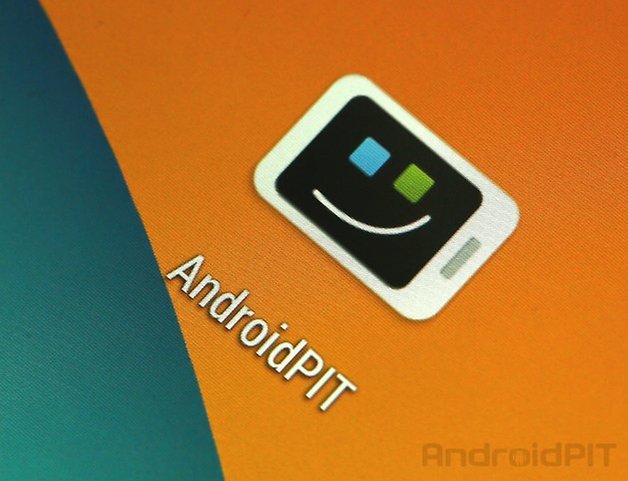 System
When it comes to the system on both devices, two subjective philosophies clash: do you prefer the latest version of Android 4.4.2 in its pure form? Or Android 4.3 Jellybean with an embellished coat of the Samsung Touchwiz UI. Whether or not you're crazy about manufacturer UIs, Touchwiz does brings many additional features such as gesture control and Samsung specific software to the Galaxy S3.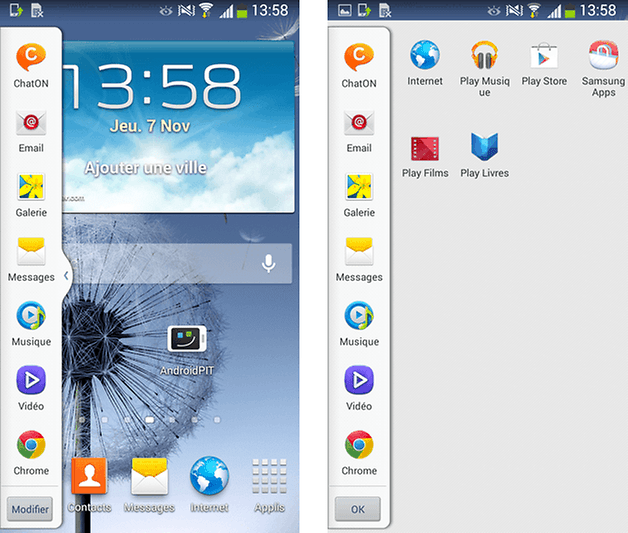 Still, the Nexus 5 is up to date and will continue to officially receive the next major update for Android while the Galaxy S3 has been pulled from any further updates by Samsung. Of course, you can always keep up to date with custom ROMs, which will be maintained by developers and as long as the Galaxy S3 continues to be a popular choice, will continue to be maintained.
Performance
Tests on different benchmarks generally classify the Galaxy S3 well below the Nexus 5 and in practice, you'll notice longer loading times and slower browsing when on the Galaxy S3. Other than that, the Galaxy S3 still remains relatively fluid and fast despite its age. On paper, of course, the list of components of the Galaxy S3 is less exciting: Exynos Quad-processor clocking in at 1.4 GHz and 1 GB of RAM compared to the Nexus 5's Qualcomm Snapdragon 800 processor clocking in at 2.3 GHz and 2 GB of RAM. The price differences between the two devices seem relatively justified when looking at these specs. As well, the Galaxy S3 comes in an LTE variant that costs about $75 more. The Nexus 5, however, sports LTE in all versions of the device.
| | | |
| --- | --- | --- |
| | Nexus 5 | Galaxy S3 |
| Manufacturer | LG | Samsung |
| System | Android 4.4 | Android 4.3 |
| Display | 4.95 inches, LCD, Full HD (1920 x 1080 pixels, 445 ppp) | 4.8 inches, Super AMOLED (1280 x 720 pixels, 306 ppp) |
| Processor | Qualcomm Quad-Core Snapdragon 800, 2.3 GHz | Exynos 4412 quad-core, 1.4 GHz |
| RAM | 2 GB | 1 GB |
| Interal Storage | 16/32 GB | 16/32/64 GB, microSD up to 64 GB |
| Camera | 8 MP (rear),1.3 MP (front) | 8 MP (rear), 1.9 MP (front) |
| Battery | 2300 mAh | 2100 mAh |
| Connectivity | 4G/LTE, HSPA+, WiFi 802.11 a/b/g/n/ac, Bluetooth 4.0 | 3G/LTE (upgrade option), HSPA+, WiFi 802.11 a/b/g/n/ac, Bluetooth 4.0 |
| NFC | Yes | Yes |
| Wireless Charging | Yes | Non |
| Dimensions | 137.84 x 69.17 x 8.59 mm | 136.6 x 70.6 x 8.6 mm |
| Weight | 130 g | 133 g |
Camera
There is not much to say in regards to the cameras of both devices: the Galaxy S3 had a very good camera when it was released, however, in the two years since it has aged considerably compared to recent releases. Comparatively, the Nexus 5 has a mediocre camera compared to other devices released in the last little while. It has been riddled with bugs since its release that Google has been attempting to cure with their last few Android updates.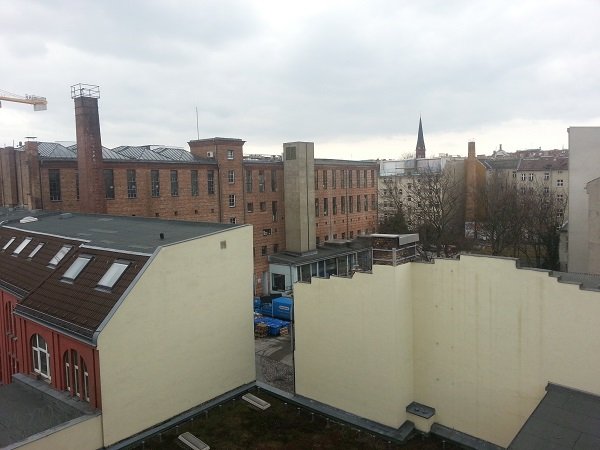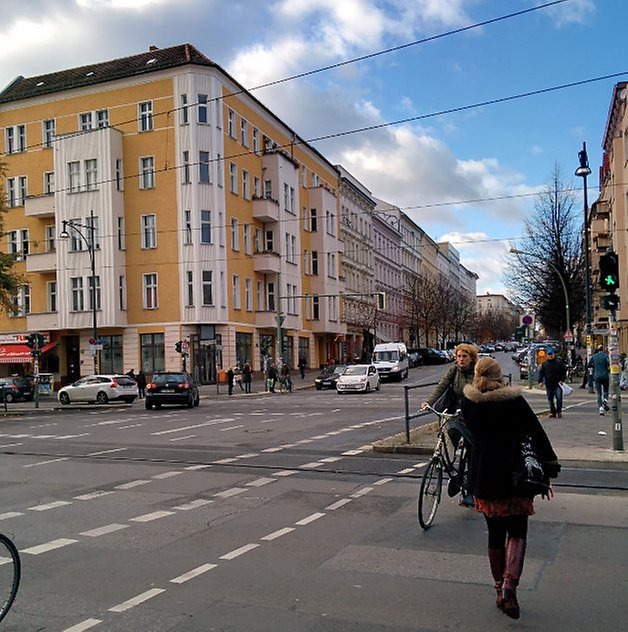 Battery
In this category, is that despite packing about 200 mAh more in the battery department than the Galaxy S3, the Nexus 5 is actually a little bit worse in terms of power management than the Galaxy S3. Regardless, both devices have relatively good battery life and they can last throughout a day of use. As well, the Galaxy S3 has a replaceable battery than can either be boosted or replaced on a whim while the Nexus 5 doesn't. It is also important to note that with the addition of a custom ROM, such as CyanogenMod or Paranoid Android, the Nexus 5 performs a little bit better.
Conclusion
It's no big surprise here that the newer device, the LG Nexus 5, wins in most of the categories listed above. For just a bit more money, you'll get a device that will last the test of the time for the next little while with improved display quality, performance, system updates, and more. However, if you're looking for an older smartphone that can still perform two years after its release, as well being able to upgrade or replace the battery and microSD compatibility, the Galaxy S3 is still a good