Galaxy Note 4 vs LG G4 comparison: friend or faux?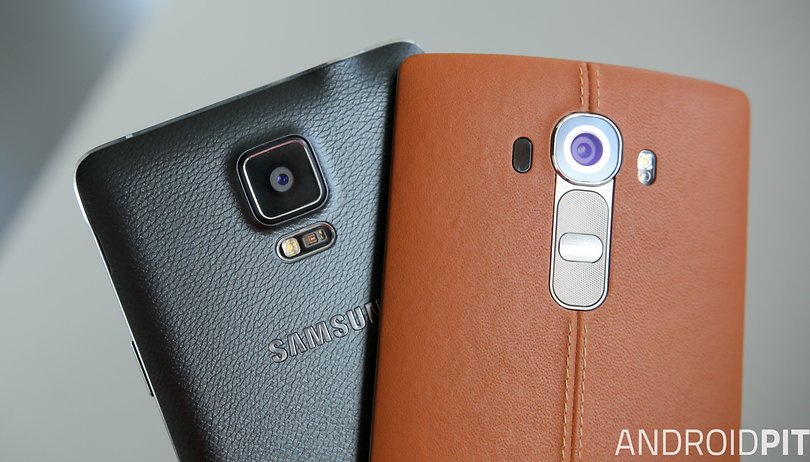 LG's G4 is a great phone and good value for money - and would-be Samsung Galaxy Note 4 buyers should consider it. Is the G4 the better device, or should you get a big Samsung instead? Find out in our Samsung Galaxy Note vs LG G4 comparison. NEXTPITTV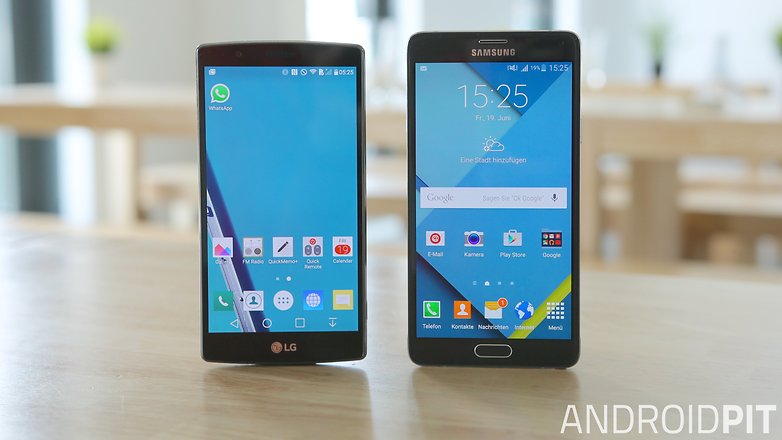 Samsung Galaxy Note 4 vs LG G4: design
We've had concerns about some Samsung designs in the past, but you can't fault the Note 4: we think it strikes the perfect balance between metal and plastic, and it's all about that screen. The Note looks and feels good, but its fake-leather back is no substitute for real cow, and that's an area where LG has, ahem, mooooooved ahead: the G4 can be backed with real leather. There's no other phone like it and the subtly curved glass isn't as odd as the curve LG put into the G Flex 2. It's stronger and more shatterproof than previous LG G series phones too.
There's another bit of the Note 4's design that stands out, of course, and that's the S Pen. For many people it's the main reason for buying a Note, and if you're a business user it's a major, major selling point.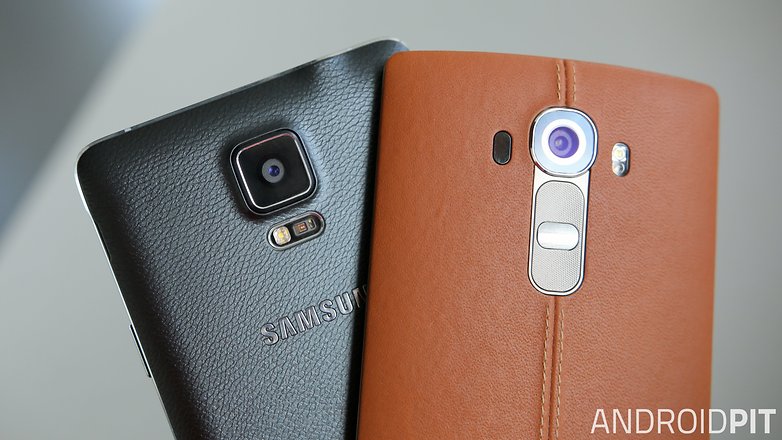 Samsung Galaxy Note 4 vs LG G4: display
LG has stuck with QHD resolution (2,560 x 1,440) and this time out it's embraced the DCI (Digital Camera Initiatives) color standard, which focuses on more natural color reproduction than the sRGB standard most other smartphones use. It's not as bright as an AMOLED but it's much more natural-looking. The screen diagonal is 5.5 inches.
Until the Galaxy S6 came along, the Galaxy Note 4 display was the best we'd seen on any smartphone. It's even bigger than the LG at 5.7 inches, and once again it offers QHD resolution of 2,560 x 1,440 pixels. The AMOLED screen has more of the wow factor than the LG, but the LG has the more accurate color reproduction.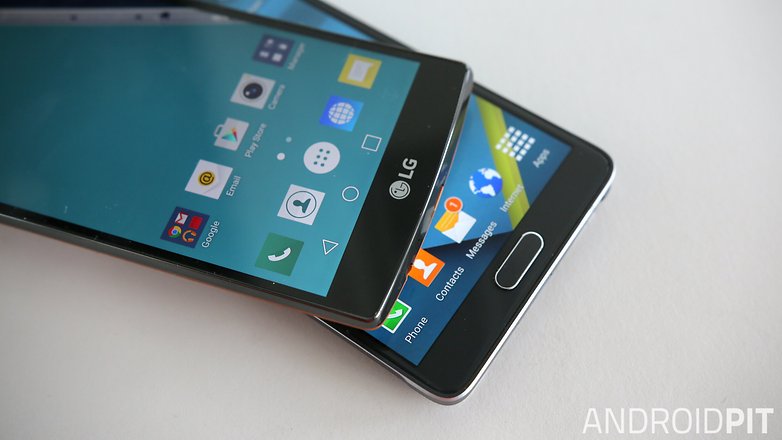 Samsung Galaxy Note 4 vs LG G4: performance
The Note 4 may be older than the G4, but in benchmarks it more than keeps up with the LG: its quad-core Snapdragon is clocked at 2.7 GHz with 3 GB of RAM, and that delivers very similar performance to the LG's six-core Snapdragon 808 at 1.8GHz. There's an even faster version with an octa-core Exynos 5 (5433) processor. In everyday use, however, TouchWiz does introduce some noticeable lag: some apps take much, much longer to launch than they should.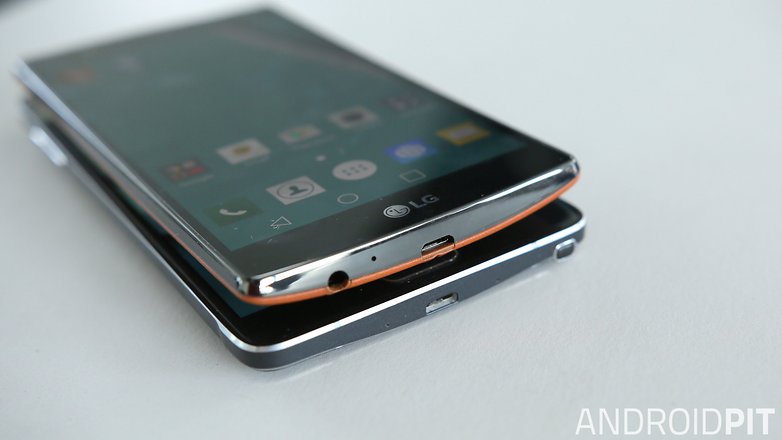 Samsung Galaxy Note 4 vs LG G4: camera
The G4 has an 8 MP selfie shooter on the front and a 16 MP camera on the back with LED flash and lots of options to tinker with. If you're interested in photography beyond simple snapping you'll appreciate the effort LG has put into its camera.
The Note 4 has a 16 MP Sony IMX240 with optical image stabilization, and there's a 3.7 MP sensor on the front. The main sensor is really good for accurate color reproduction and copes fairly well in low light, but it can be a little noisy when you're shooting indoors.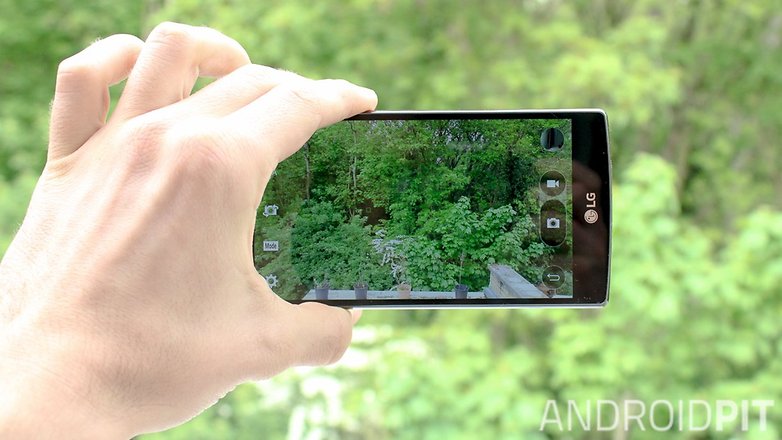 Samsung Galaxy Note 4 vs LG G4: battery life
On paper the G4 has the smaller battery - it's 3,000 mAh compared to the 3,220 mAh of the Galaxy Note 4 battery - but in the real world the difference is even more pronounced than that: we got considerably poorer battery life from the G4 than we expected, and that's before we started comparing it with the Note's various power saving features. LG contacted us to say we'd been given an imperfect review unit and they've promised to send us another one with a battery that works properly, but until we've reviewed it we can't give the G4 a glowing endorsement on the battery front.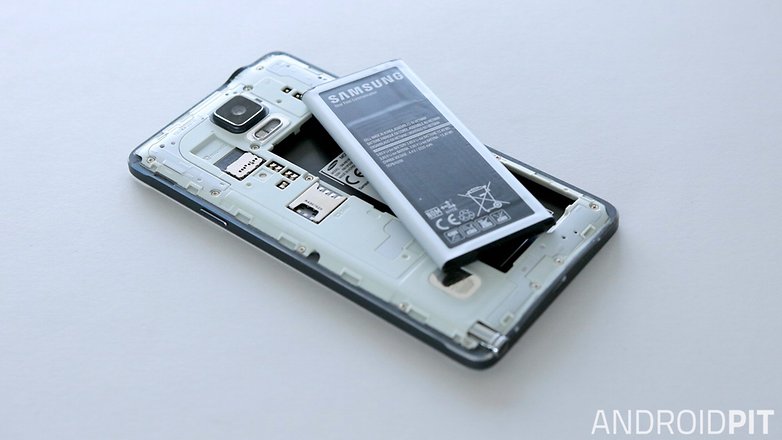 Samsung Galaxy Note 4 vs LG G4: software
The Note 4 shipped with Samsung's own TouchWiz on top of Android 4.4.4, but it's since been updated to Lollipop. That's an update worth having as it solves some of the TouchWiz issues that plagued earlier versions.
We're not entirely sure about LG's design for Android - it's bright enough to melt your eyes - but it runs silky smooth, has a nice widget manager and includes Smart Settings, which ties in nicely with Lollipop's My Places location settings. You also get the Dual Window feature that was so great in the LG G3.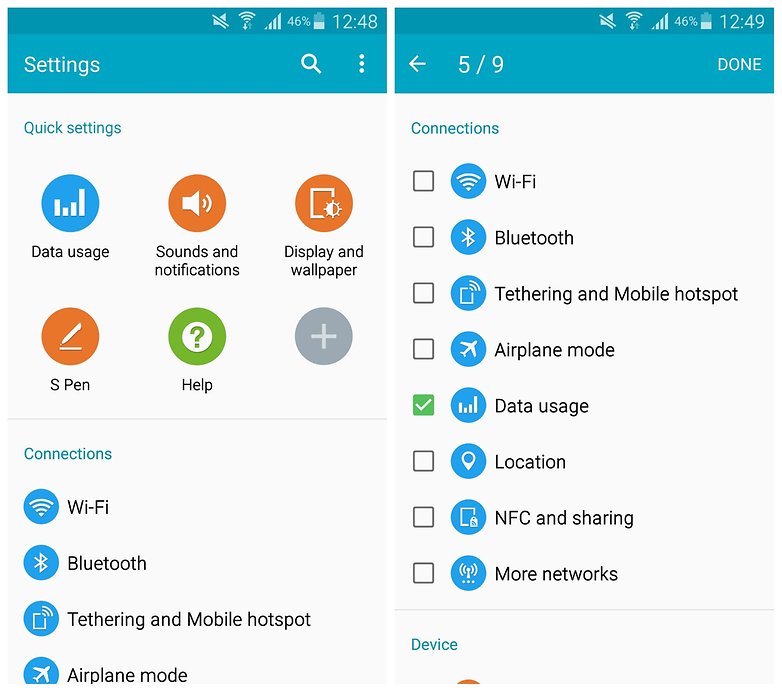 Samsung Galaxy Note 4 vs LG G4: verdict
The LG G4 is a really good smartphone, but our review unit suffered from battery problems that have given us pause. The Note 4 has a bigger screen, better battery life, the S Pen, a reasonably good camera and a no-frills design: it's a serious smartphone for serious people and while it suffers from the odd TouchWiz issue it's still a very slick device. Prices are starting to fall now it's been out for a while too, so that makes it even more tempting. We think that unless you really want a smartphone covered in cow, you should take a look at the Note 4 first.
What do you think? Would the G4 tempt you away from the Note 4? Let us know in the comments.