Is the Samsung Galaxy Note 4 still in the running?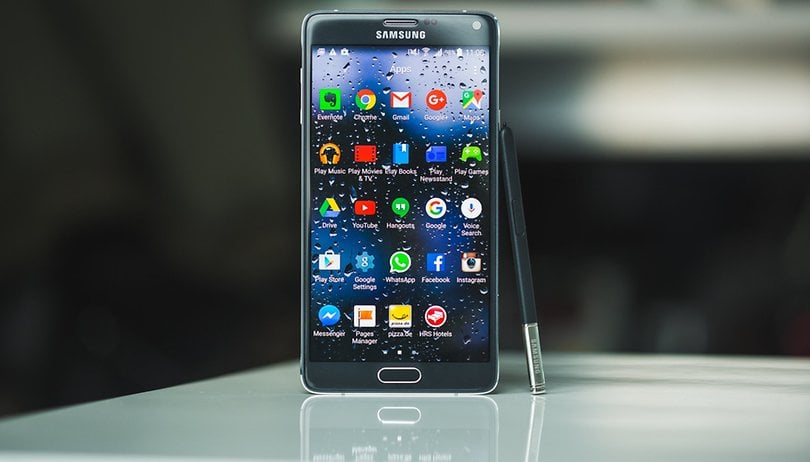 Launched in September 2014, the Samsung Galaxy Note 4 is starting to show its age… at least on paper because the reality is another matter altogether! Due to various events surrounding the Note series in recent years (the Note 7 fiasco and the non-launch of the Note 5 in Europe), this smartphone is actually still in fashion for many users and is very likely to be found at the foot of the tree this Christmas. But is it really a good investment in 2016?
It is one of the rare smartphones with a stylus
The Galaxy Note7 scandal last September and the non-commercialization of the Galaxy Note 5 last year means the European market has not seen a new Note series smartphone in two years. The selection of smartphones with a stylus is very limited. This is a shame as, for many users, it is one of the most practical aspects of a smartphone.
The Galaxy Note 4 stylus also has functions that are characteristic of computers with a conventional mouse
Removing the stylus from its position kickstarts Air Command, the shortcut management center for Action Memo, Intelligent Selection, Image Clip and Capture. The Galaxy Note 4 stylus also has similar functions to that of a conventional mouse on a computer. For example, if you hold down the S Pen button and move the tip over the screen at the same time, you can select whatever you want on the Note: just as you would do on a computer.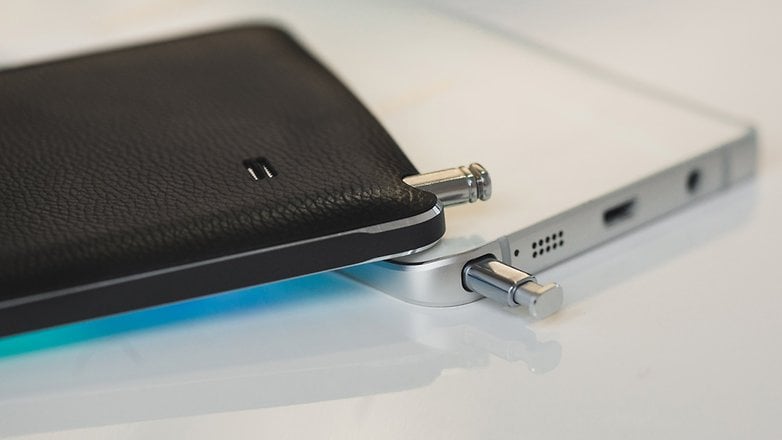 A slightly outdated design that still offers some advantages
The obvious trend for high quality smartphones in 2016 is the use of noble materials such as metal and glass. Clearly, the Galaxy Note 4 is not quite of this caliber, though its design is far from offensive. You may or may not like the fake leather effect on the back, but this can be removed and, unlike many other smartphones, allows access to a removable battery and a microSD extension.
It is especially important to clarify that with regards to the SIM card, a simple micro SIM is sufficient. There is therefore no need to order a nano-SIM from a phone provider. If you already have a nano-SIM, you will need an adaptor.
A screen that still holds its own and a decent camera
The Galaxy Note 4 may not be of the latest generation, but it nevertheless benefits from technical features that are still very much acceptable in 2016 and are sufficient for the majority of users. Should we conclude that the Galaxy Note 4 is outdated? Absolutely not.
Samsung Galaxy Note 4 technical specifications
The Samsung phablet has a Super AMOLED screen with QHD definition (1440 x 2560 pixels). With 518 pixels per inch, it's an excellent screen that is far from obsolete compared to the competition. The same goes for its 16 megapixel camera which is, of course, not at the same level as a Galaxy S7 but does not fall far behind either. Its performance in low light is a bit disappointing, but it's not terrible. The Galaxy Note 4 manages well in natural light, as well as for macro shots.
Not Nougat but Marshmallow
Samsung will never update its Note 4 to the latest version of Android Nougat, but smartphone owners can however get Android Marshmallow. The update introduces new features, such as the memo function available on the Note 5 which allows notes to be taken as soon as the stylus is removed. The overall performance has also been improved (fewer lags when multitasking) and the icons have been reviewed. The new version of Android Marshmallow on the Note 4 also features the native management of application permissions, the introduction of a menu dedicated to managing the RAM, Google Now On Tap, Doze...
A price that is still very high
The price of a Galaxy Note 4 can vary depending on the vendor, but in general it hovers at around 500 euros. It is thus a particularly high tariff for a 2-year-old smartphone but its price can be explained by the high demand from users and diminishing stocks. For me, however, this price is still very high. As a comparison, a Galaxy S7 Edge launched barely six months ago costs around 600 euros, a Nexus 6P 500 euros and a Huawei Mate 8 600 euros.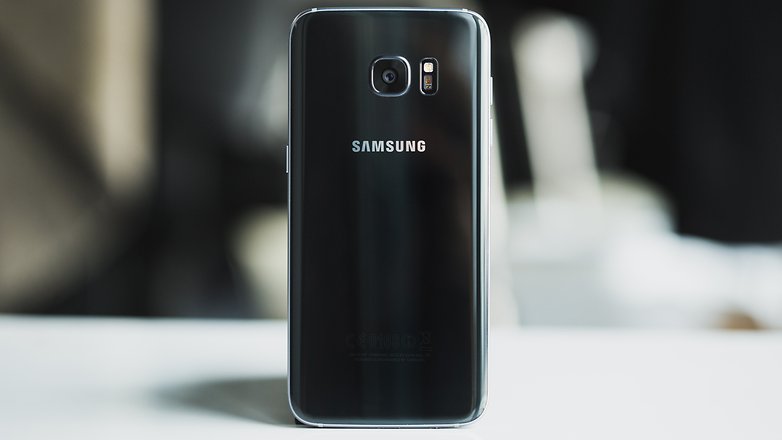 That being said, there is a strong possibility that it will be found during the sales around Christmas time, so be wise and make sure to differentiate between real discounted phones and scams. You could also make the most of Black Friday next month.
Conclusion
If you want to give a relatively high quality Samsung smartphone as a gift this Christmas but cannot (or do not want to) invest 600 euros, turn to the Galaxy Note 4 - especially if the stylus or removable battery are important criteria for you. Its popularity has ensured customized ROMs and a large community of fans is present on the web.

However, except for the stylus, there are now many alternatives on the market that, on top of performing better, have the distinction of being significantly more affordable. Better to think twice before buying a Galaxy Note 4, especially since Samsung now no longer provides maintenance for one's phone.
What do you think about the Galaxy Note 4? Is it still an option for you?