First Impressions After 3 Days With My New Galaxy Note 2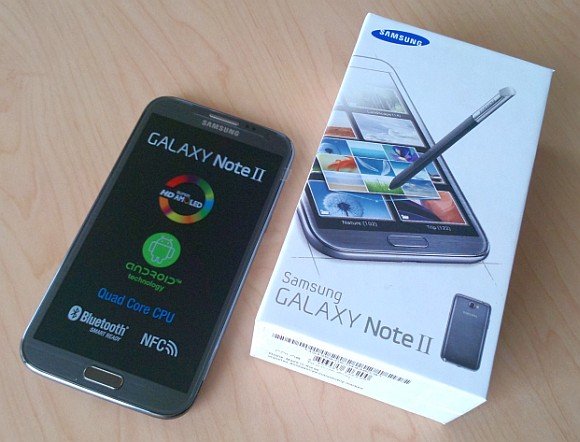 NEXTPITTV
The decision to sell my Galaxy Nexus was a damn hard one. It was the first Android phone (out of the 6 I previously owned before it) that brought so much satisfaction in so many ways. In the end, I ended up selling it in favor of the Samsung Galaxy Note 2, and as I see so many people in forums debating on whether or not to get this device, I thought I would share my first impressions of Samsung's newest phablet after owning one for 3 days. Was it worth the upgrade? In a word: absofreakinlutely.
Design, shape, and color
Keep in mind that I was never a fan of the original Note. I thought the concept was cool, but I found it bulky in the hands, and even a bit laggy on the software side. I also wasn't a huge fan of the design of the Galaxy S2, and it was clear to see how much inspiration Samsung took from the GS2 when making the original Note. Fortunately, Samsung took a lot of inspiration from the Galaxy S3 when creating the Note 2 (design wise anyway), and have created, in my opinion, the perfect blend of smartphone and tablet.
When I first went hands on with the Note 2 at IFA 2012, what impressed me the most right off the bat was the design. The Note 2 and its 5.5 inch display is bigger than the original Note, yet it feels way smaller and better in the hands due to its thinner, curvier, and overall less bulkier design. To put it simply, it's a big Galaxy S3. When my girlfriend first saw the commercial for it, her reaction was "OMG that thing is huge!". But once it arrived and she got it in her hands, she adjusted very quickly to the size. Keep in mind that I don't have big hands, and if I can say this device feels great in the hands, I'm sure many other people with the same size or even bigger hands will feel the same.
I originally opted for the white model, but when it was delayed for 2 weeks due to stock issues, I gladly switched my order to the platinum grey version. Man oh man am I glad I did. The titanium grey looks AMAZING, and despite the size of the Note 2, anyone who holds it won't be able to deny its sleek design. I was also surprised at how easily I could slip it into my jean pockets.
You WILL use the S-Pen
When I was debating on buying the device, I watched a 20 minute in depth review of the Note 2 and all the S-Pen features. After watching that video, I was sold, and I can tell you one thing right now: This is the most productive smartphone in existence. I can't draw a stickman to save my life, but I find myself constantly using the S-Pen (Samsung has smoothed out the software since IFA) when using the phone. Using it to hover over calendar appointments to get previews, or when hovering over pictures in my gallery to get previews is just awesome. Not only is it awesome, it works amazingly well.
And the camera? NUTS. This 8MP shooter is probably the most impressive camera I have ever used on a mobile device..period. Recording video is also impressive, and rest assured that if you buy a Note 2, you won't need to pack an extra camera when going on holiday. If you do decide to bring an extra camera along, there's a very good chance that it will never leave your suitcase. It really is that good.
The fastest/smoothest I've ever used
Despite the sleek design, the awesome S-Pen functionality, and the amazing camera, there is one aspect of the Note 2 that blows my mind more every day: The speed. It's funny how many skeptics talk about how Android can't make use of 2GB of RAM. Anyone who says this obviously hasn't used a Note 2. The Exynos 4412 quad core processor and the 2GB of RAM (along with Android Jelly Bean out of the box) make this device absolutely scream. Good luck finding lag on the Note 2. It is quite simply non existent.
One thing that always nerved me with Android was going into settings and pressing the "applications" button. As I have hundreds of apps installed, scrolling down my list of apps was always laggy for at least 10 seconds on literally every Android device I ever had (due to Android loading the amount of data used per app). With the Note 2, I press settings, apps, and BAM: all 290 of my apps appeared instantly, and I could immediately scroll buttery smooth down the entire list of apps without 1 solitary second of lag. That's an Android first for me folks.
Gaming and rooting = WINNING
Gaming..OMG. If you like playing mobile games, you NEED this device. I'm serious...if you play games a lot with your phone, whatever phone you are thinking about buying will simply not do you justice if it's not a Note 2. With a screen bigger than a PS Vita, coupled with such insane hardware, I am being treated to a gaming experience that my Tegra 3 packing Transformer Prime simply can't compete with. Gaming is so much fun on this thing, and with the exception of a few Tegra 3 titles that I can't get running with Chainfire, playing games on this device is an absolute dream. Rest assured that any high demand game you can throw at it will be chewed up, spit out, and stomped on when playing on the Note 2. It truly is a console in your hands.
Naturally, I had to root the device the second I got it, despite the fact that the stock ROM ran perfectly. I was never a fan of Touchwiz...EVER. But now it's growing on me due to the fact that it performs so damn well on the Note 2. It also allows the S-Pen to do its thing, and is literally the first Android device I have ever had that I'm more than happy to leave a skin on. I basically only rooted it to have access to Titanium Backup (and to apply mods), as restoring all my apps one at a time simply takes too long. It's also amazing how much developer support this device is already getting (another reason I love Samsung Android devices), and I had no time finding a root method (literally takes less than 1 minute via 1 simple Odin flash) and lots of amazing ROMS, themes, and MODS on XDA Developers.
Conclusion
The Note 2 has blown my mind in a way that no other Android device ever has. It's sleek, sexy, powerful, smooth, big, lagless, and runs amazing hardware and software that combine to put a small supercomputer in your pocket. Samsung really hit it out of the park with this one, and not even a new Nexus phone will have a chance at turning me away from my Note 2 anytime soon. If you choose to root it, there's even a very simple hack to bump your internal memory up to 64GB, which literally saves you lots of $$$ (I will do an article about this S3, Note 2, and Transformer Prime mod soon). It's amazing for gaming, big enough to comfortably read on, and compact enough to fit in your pocket. Good luck to anyone looking for a powerful good looking device that games, takes pictures, or adds as much productivity to your day as the Note 2 can. If you're thinking of getting one, don't think anymore...just do it.
I sincerely guarantee you that you won't regret it.
Picture credits: t3.com