Samsung Galaxy A5 vs Huawei P9 Lite: the mid-range duel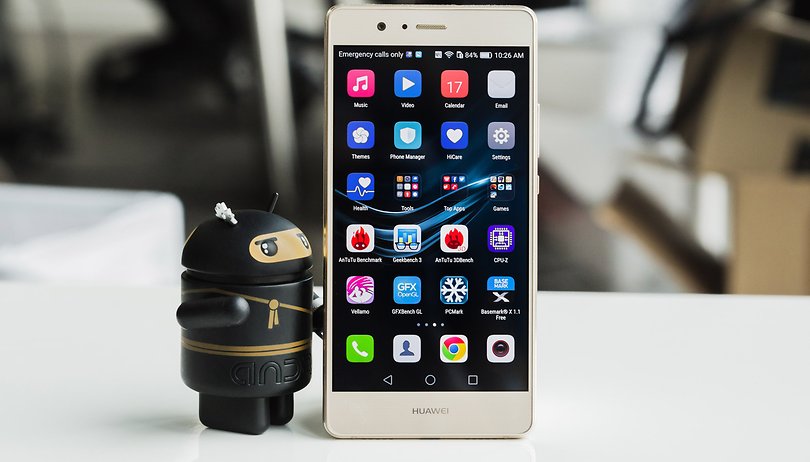 High-end range smartphones are definitely the most powerful, but they are not necessarily the most popular to buy. The mid-range market is growing fast, especially since it has been trying to match the most powerful smartphones. The small version of the Huawei P9, the P9 Lite, has recently come on the market, but can it compete against the Samsung's Galaxy A5 (2016)? The answer you are looking for can be found below. NEXTPITTV
Samsung Galaxy A5 vs Huawei P9 Lite: design and build
In terms of appearance, here we find two very different schools of thought. The P9 Lite does not have the elegance of its big brothers, the P9 and P9 Plus, and instead of being made entirely of aluminum, it just has a metal housing and polycarbonate back. If you do care more about appearances than the material, you will not be disappointed. Huawei has covered the plastic case with a layer which gives the impression that the device is actually made of metal. Got dust in your eyes? Yes, but the overall illusion is successful.
Samsung did not to go great pains in competing with the Galaxy A5. The housing is also made of metal but in this case the manufacturer was not trying to give it the impression of being a premium product. Unlike the P9 Lite, the device is covered in a 2.5D glass layer. In terms of protection the Galaxy A5 has a Gorilla Glass 4 protection, which is fairly standard in the high-end ranges of smartphone, whilst the P9 Lite includes only a single layer of protection.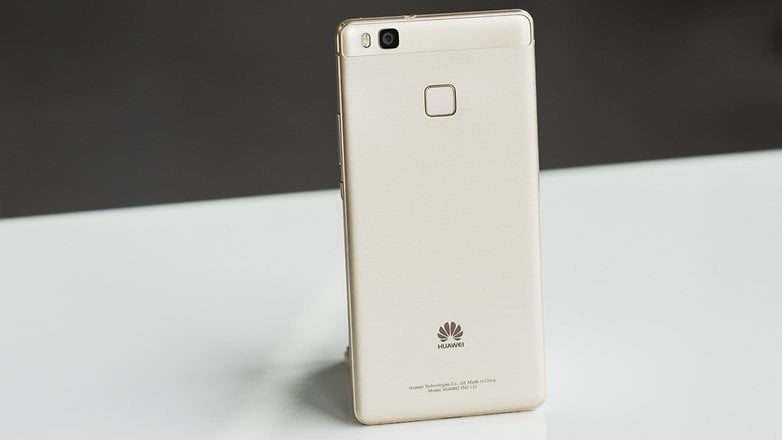 As per usual, a Samsung smartphone has an oval Home button on the front of the device. It has the same functions as other high-end range devices, that is to say it also acts as a fingerprint sensor. Around this, we find - obviously - the return and multitasking buttons. The Huawei P9 Lite remains true to the brand's origins: no button on the front and a fingerprint sensor on the back. The buttons are fully software enabled, which is similar to those found on Honor smartphones as well as other rival devices.
On the sides, we can find the On/Off buttons, the volume buttons, and the SIM and SD card slots. Be careful - for the P9 Lite you will need to choose either between two SIM cards or a SIM card + SD card. Unlike other Chinese smartphones, you don't have the option of using 2 SIM cards + the SD card at the same time.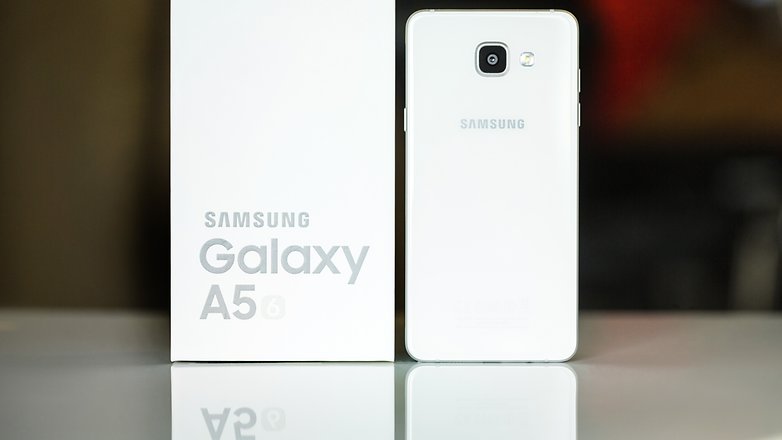 In terms of size, here we have fairly similar devices. The Galaxy A5's dimensions are 144.8 x 71 x 7.3 mm, whereas those for the P9 Lite are 146.8 x 72.6 x 7.5 mm. The difference in weight is more noticeable with the Samsung Galaxy A5, weighing in at 155 grams, and 147 grams for the Huawei P9 Lite.
In terms of design, I tend to prefer the Huawei smartphone simply because I find it more effective and higher quality. That said, I am not a fan of the Home button on the bottom of the front panel.
Samsung Galaxy A5 vs Huawei P9 Lite: display quality
Here again, we find two very different schools of thought. As is standard on many Samsung products, the Galaxy A5 uses a Super AMOLED display, which will obviously effect the phone's long term battery life. The P9 Lite has an IPS LCD display, which uses InCell technology. That is to say, this prevents dust from entering either the screen or its protective cover, and therefore allows for better quality.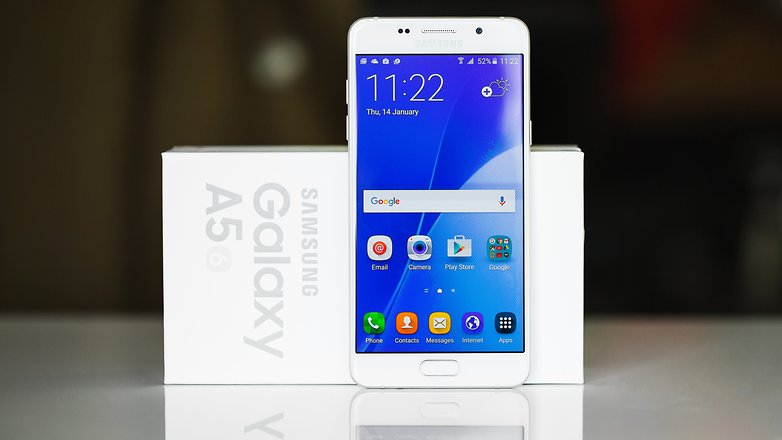 In terms of size, the two smartphones are pretty much in the same boat as the display on both devices measure in at 5.2 inches. This display size is suitable for all users and does not turn the two devices into phablets, as this feature is reserved for models which are 5.5 inches or more. It's also interesting to note that the smartphones not only have the same 1080p resolution but also the same pixel density (424 ppi).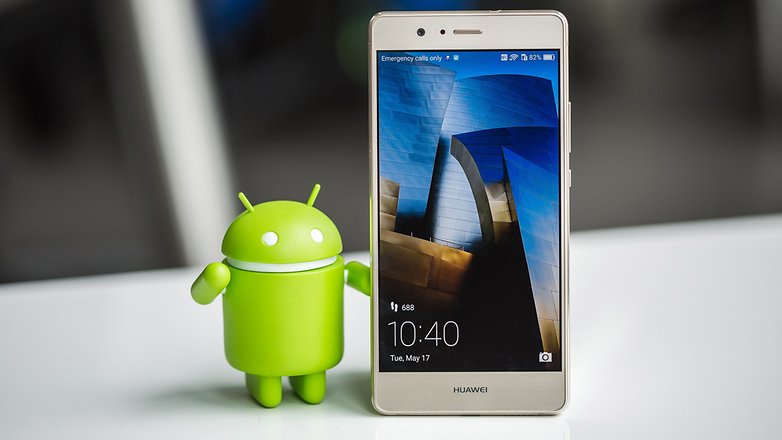 Regarding screen quality, blame can't really be attributed to either smartphone. It is obvious here that both manufacturers have done their best and the results in both cases are quite good: the colors present well, the contrast is good and the viewing angles are quite remarkable. Angles that are too flat can make the P9 difficult to use, but who uses a display with a flat angle?
Samsung Galaxy A5 vs Huawei P9 Lite: software
In this area there are vast differences between these two smartphones (Really? Did I already say that out loud?). The Samsung Galaxy A5 runs on Android 5.1.1 Lollipop, obviously after some reworking by its manufacturer so it could install its customized interface: TouchWiz. Whether we like it or not, the interface is practical and intuitive. In my case, I find it a bit ugly because of its color but it's all a matter of taste.
The Huawei P9 Lite uses a newer version of Android, specifically Android 6.0 Marshmallow. Of course, Huawei has also added the 4.1 version of its interface, EMUI, to the smartphone. EMUI is often attracts a lot of criticism, the main issue for many is the absence of any app drawers to give the system a more iOSesque look. If this is your only concern, you should know the problem is easily resolved by installing a launcher.
In both cases, there are a variety of pre-installed applications. Different partnerships have - unfortunately - contributed to the presence of bloatware, which means apps that do not interest you can still be found on your device. Some of the ones included on the Galaxy A5 can be useful (though this depends on how you use it): Word, Excel, Power Point, Flipboard etc. Most of the ones installed on the P9 Lite can be easily uninstalled, including the games from the Gameloft.
Samsung Galaxy A5 vs Huawei P9 Lite: performance
Both models are not claiming to be power monsters, but they handle themselves very pretty well. Of course, we are far from the performance of either the Galaxy S7 or the P9, but you are not paying the same price either…
We are far from the performances of either the Galaxy S7 or the P9
The P9 Lite uses an octa-core HiSilicon Kirin 650 processor. The first group runs at a maximum rate of 1.7 GHz, the second one, 2.0 GHz. To support this there is 3 GB of RAM, which is an interesting feature to include on a mid-range smartphone.
The Galaxy A5 uses an Exynos 7580 processor, also octa-core, running at a frequency of 1.6 GHz. The RAM is only 2 GB. On paper the P9 Lite appears to be a better performer than its rival, but what about in the real world? The P9 Lite does better on the benchmarks, but you will not be using any of these smartphones to specifically test their performance. For normal use, they are both more than adequate.
Samsung Galaxy A5 vs Huawei P9 Lite: camera
If the P9's camera was unique technology, thanks mainly to Leica, the budget must have been severely reduced in developing the P9 Lite. The camera here is much more standard than its elder brother: 13 MP, f/20 aperture, no optical image stabilizer… It's significantly less than the P9, but it is still fairly standard for a device of this range. The Galaxy A5 camera is quite similar: 13 MP sensor, f/19 aperture, but does include an optical image stabilizer.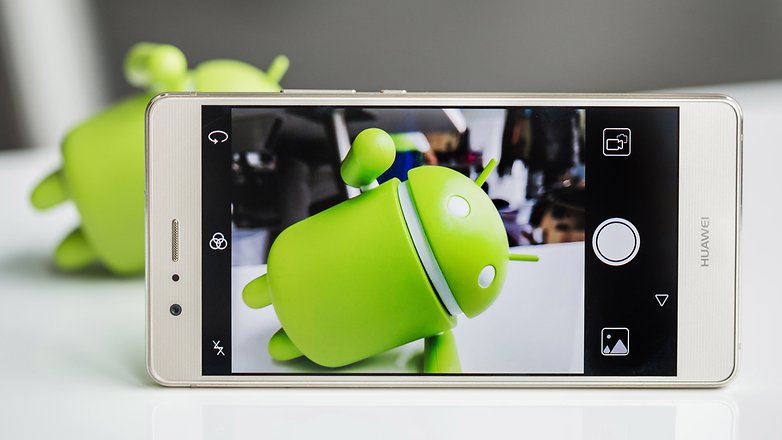 In terms of photo quality, you should not be expecting any miracles here. When it's bright enough, the photo quality is pretty good, but as soon as the environment gets dark things get a little complicated. That said, the P9 Lite's camera application is sound.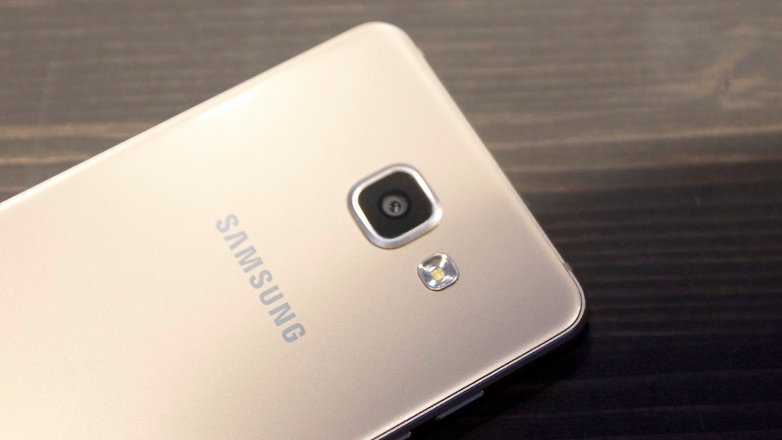 It is important to acknowledge that the cameras in both devices work quite well. The Galaxy A5 has a 5 MP sensor and an f/1.9 aperture, the P9 Lite has a 13 MP sensor and an f/2.0 aperture. In both cases, we find ourselves with quality selfies but, once again, you will need to have luck on your side - especially when it comes to brightness levels.
Samsung A5 vs Huawei P9 Lite: battery
If you've been left disappointed by the overview on the camera, then what I will tell you about the battery life should have the opposite effect. If we were focusing exclusively on battery capacity, it's worth highlighting that the Galaxy A5 actually better than the Galaxy S6 (remember - a former flagship device),and the P9 Lite is equal to the P9 Plus. In other words, here we have batteries that perform at the level of a high-end device.
In terms of figures, it is concretely 2,900 mAh for the Galaxy A5 and 3,000 mAh for the P9 Lite
In terms of concrete figures, it is 2,900 mAh for the Galaxy A5 and 3,000 mAh for the P9 Lite. In reality, the Galaxy A5 tends to do better than its Chinese rival, but yet again, everything depends on how you use it.
Samsung smartphones have a tendency to offer that little bit extra: fast charging. Thanks to this, these devices can be fully charged in about an hour. The charging is much slower on the Huawei phone.
Samsung Galaxy A5 vs Huawei P9 Lite: specifications
Samsung Galaxy A5 (2016) vs. Huawei P9 lite technical specifications
| | Samsung Galaxy A5 (2016) | Huawei P9 lite |
| --- | --- | --- |
| Dimensions: | 144.8 x 71 x 7.3 mm | 146.8 x 72.6 x 7.5 mm |
| Weight: | 155 g | 147 g |
| Battery size: | 2900 mAh | 3000 mAh |
| Screen size: | 5.2 in | 5.2 in |
| Display technology: | AMOLED | LCD |
| Screen: | 1920 x 1080 pixels (424 ppi) | 1920 x 1080 pixels (424 ppi) |
| Front camera: | 5 megapixels | 8 megapixels |
| Rear camera: | 13 megapixels | 13 megapixels |
| Flashlight: | LED | Dual-LED |
| Android version: | 5.1 - Lollipop | 6.0 - Marshmallow |
| User interface: | TouchWiz | Emotion UI |
| RAM: | 2 GB | 3 GB |
| Internal storage: | 16 GB | 16 GB |
| Removable storage: | microSD | microSD |
| Chipset: | Sorry, not yet available! | HiSilicon Kirin 650 |
| Number of cores: | 8 | 8 |
| Max. clock speed: | 1.6 GHz | 2 GHz |
| Connectivity: | HSPA, LTE, NFC, Bluetooth 4.1 | HSPA, LTE, Bluetooth 4.1 |
Final verdict
Each of these smartphones has their strengths and weaknesses, and under the circumstances it is not very logical to say one is better than another as we all have different expectations. I personally prefer the P9 Lite's design, the A5's display, the P9 Lite's software interface and performances, and the Galaxy A5's camera and battery life. We therefore have a draw! In my case, I would opt for the P9 Lite since I hardly ever take photos and I am not really a fan of TouchWiz.
Do you have to have a winner? Which of these two devices do you prefer? Let us know on the comments below.