Poll results: How often do you play games on your smartphone?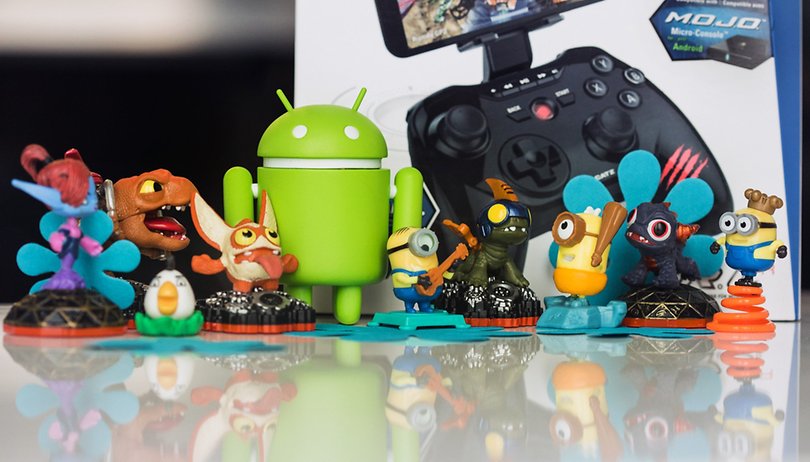 Some of us spend more time, not to mention money and battery life, than others by playing games on our smartphones. In our poll from last week, we asked how often you play games on your smartphone. And now, we have the results to share with you.
Brands like Razer, ZTE and Xiaomi are jumping on the opportunity to create smartphones just for gamers, and it's not hard to imagine why. The results of our poll show that 37% of you play games on your smartphone daily, while just 25% are part-time gamers who only play every now and then. That's a vast majority of readers who partake in all the fun Android gaming has to offer.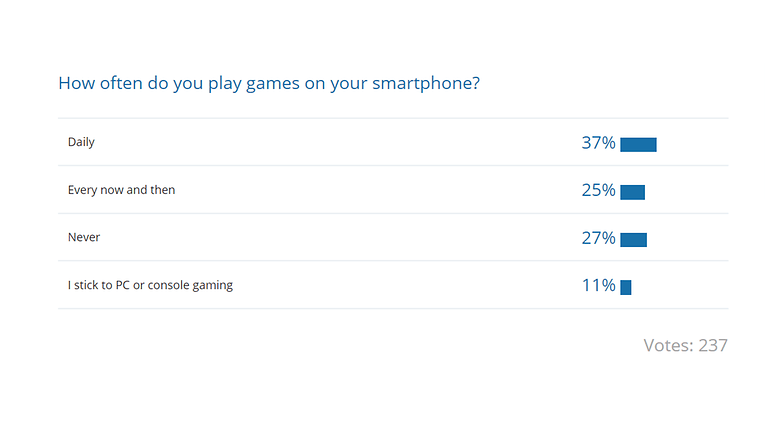 Only 27% responded that they never play games on their smartphone. Finally, 11% stick to PC and console gaming exclusively, which is understandable, since you might want better hardware, a controller or multiple monitors.
Nevertheless, there is a joy to be found in simpler games on Android. Plus, with a smartphone, you can pass the time during the short breaks in your day and play anywhere you want. If any of you want to find out what you're missing out on, you should check out our list of the best Android games of 2018 and give some a try.

We predict that gaming smartphones will be one of the biggest trends of the year. Even if they may seem to cater to a niche audience, a large percentage of people could benefit from the high performance specs and large battery capacity for both gaming and daily tasks. So, devices like the Razer Phone might not be totally impractical for the majority who play games on their smartphones at least some of the time, if not daily.
Does your smartphone offer enough power for your gaming habits? For those who aren't big gamers, will you give it a try?