Oppo F1s review: selfie sufficient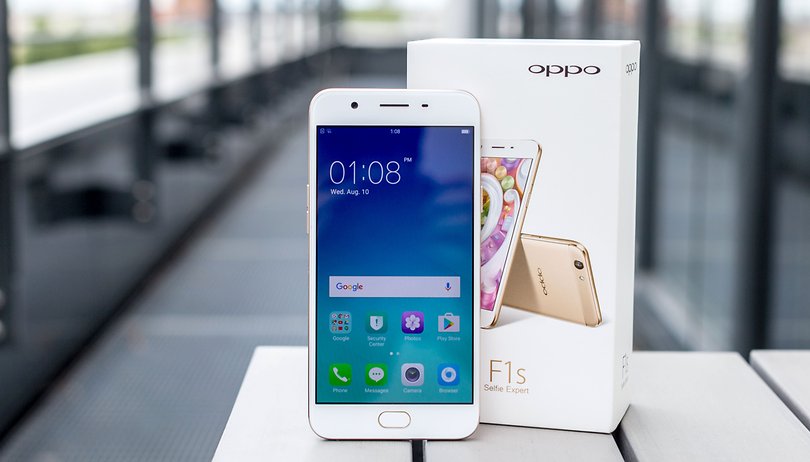 The Oppo F1s is a new phablet with a different take on one of the smartphone industry's biggest selling points: the camera. This device has a better front-facing camera than its rear one – sounds weird, right? Oppo is calling the F1s a 'selfie expert', with software tricks coupled to its front camera aimed at keeping the focus quite literally on you. But should this be your next smartphone? Find out in this Oppo F1s review.
Good
Decent battery life

Fast fingerprint sensor

Affordable price
Bad
Low-res display

Unoriginal design

Runs aging Android Lollipop
Oppo F1s release date and price
The Oppo F1s was launched at an event in Mumbai, India, on August 3, 2016. It's priced at $275, but pricing will vary by market. The question of market availability is an interesting one, as the F1s will not be available in major markets like the US and Europe. Oppo has decided to sell it in South and Southeast Asia, the Middle East, North Africa and Australia.
Deciding to launch the device in India is a clear signal that Oppo is targeting markets where there is demand for mid-range phones that have qualities of premium devices like the iPhone 6s Plus, even if it has little more than an echo of premium performance. It'll be available in gold, rose gold and gray color options.
Oppo F1s design and build quality
The design of the Oppo F1s will hold your attention only briefly. It might look oddly similar to an iPhone 6s Plus, and that's because it is. On the front you'll find a fingerprint sensor which doubles as a clickable home button, front-facing camera and capacitive navigation buttons. On the bottom is a headphone jack, mono speaker grille (although there is a passive secondary grille) and a micro-USB port.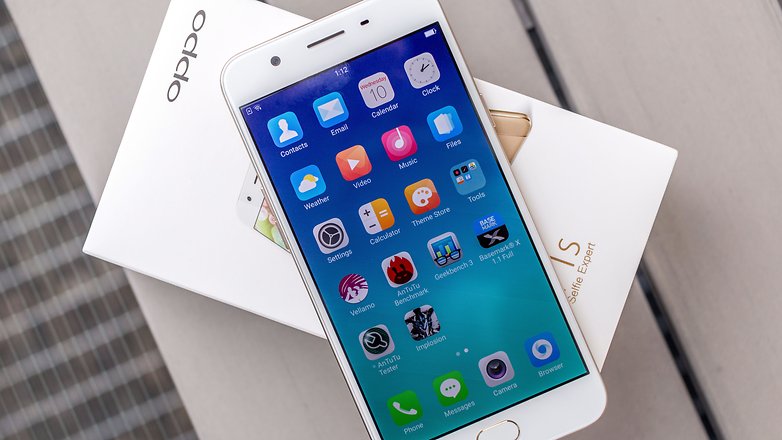 On the right side is a sleep/wake button below the dual-SIM tray, which also has room for a micro-SD card. All three cards can be used simultaneously. To the left side is a volume rocker and on top is a microphone port. On the rear is a 13 MP camera lens, sitting almost completely flush with the metal panel, alongside a flashlight. This flash is surprisingly weak and, while it does the job, is one of the least luminescent smartphone flashes I've ever used.
We're dealing with another iPhone-inspired design
So we're dealing with another iPhone-inspired design. When I first held the F1s, it felt cheap and hacked together. This initial impression faded the more I used the device. It is, objectively speaking, a mid-range phone and provides no 'sense of occasion' while you use it. It's not premium – but it doesn't set out to be. While you might not mind, there are small design decisions that suggest build quality was a secondary consideration for Oppo.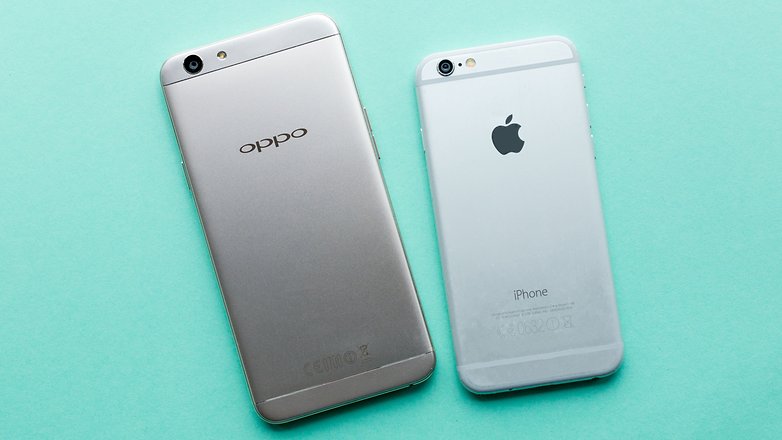 The headphone jack, for example, has a small piece of metal missing so that it doesn't form a whole ring. This is probably due to the port not being symmetrically aligned with the frame (it's closer to the back edge) and was an engineering tradeoff to avoid structural weakness. Cutting it out was better than leaving it in to possibly bend under force.
Oppo F1s display
The Oppo F1s has a 5.5-inch IPS LCD display, utilizing 2.5D curves around the edges, and is covered in Gorilla Glass 4. But the important thing to note here is resolution. The F1s has an HD display, but it's only 720 x 1280 pixels. A 720p display, on paper at least, doesn't look too bad. But we're well beyond the years when this type of resolution was considered good, and we're also well beyond a time when 5.5 inch displays are considered huge.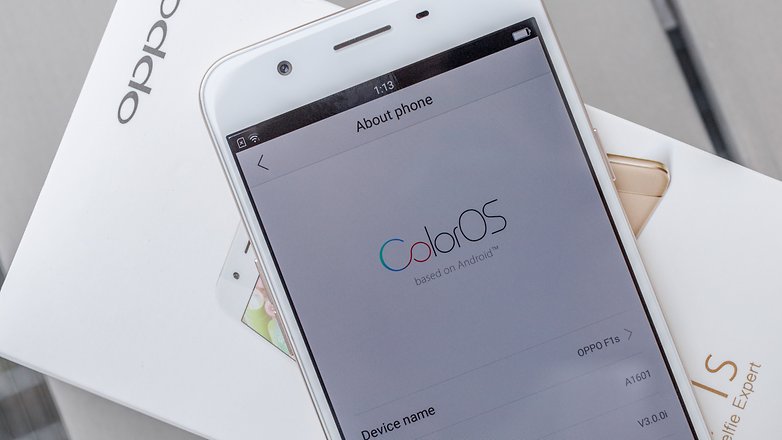 What this leads to is a resolution that's simply too low for a display of this size. If an attractive display is important to you, with even 1080p not enough for some people, then this could be a thumbs-down moment for you. If you don't want pixels with your YouTube videos, then buy another phone. If you don't want to watch the 1080p videos you recorded with this phone in only 720p resolution, buy another phone. To give context, the last time Samsung used a 720p display in its flagship Galaxy S series was in the Galaxy S3, released in 2012.
Despite its poor resolution, the Oppo F1s display has a cool color mix that is, overall, not bad to use. Unnaturally oversaturated LED displays can get tiring after a while, so if you expect a display to just work without pulling any tricks, the F1s does just that.
Oppo F1s software
Oppo says the F1s runs an "all-new ColorOS 3.0 based on Android 5.1". In case you missed it, Android 5.1 Lollipop is an operating system from March 2015. So the F1s is running a relatively new skin over the top of an Android version that's fast becoming outdated. Sure, Android 5.1 is still the second-most used version at the moment, but its peak has passed.
Running an OS with its roots in 2014 Android is a baffling decision. Not only does it bode poorly for the possibility of future software updates – with the release of Android 7.0 Nougat literally only weeks away – it means that buyers of the F1s will be well behind the pack for new features that are already available on phones that were built two years ago and have already received Android 6.0 Marshmallow.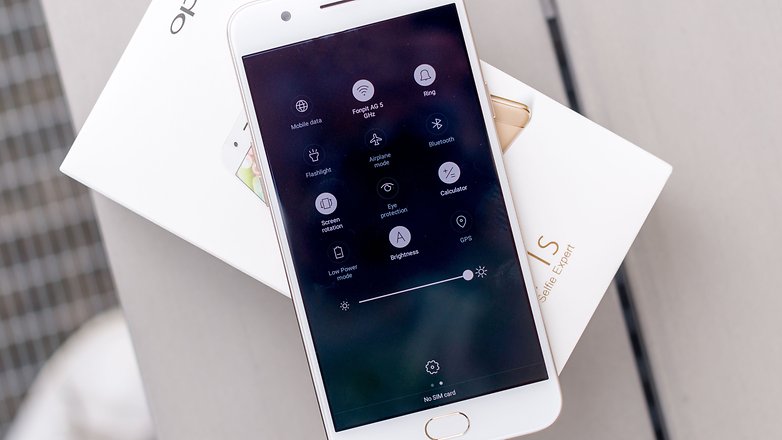 The decision baffles, but this is probably just a way to keep development costs low. With the Oppo Find 7 taking nearly forever to receive Lollipop late last year, Oppo's poor track record with providing prompt software updates is already well documented. If you want to buy the Oppo F1s, be prepared to be at least one year behind on software updates.
Running an OS with its roots in 2014 Android is a baffling decision
On the surface, ColorOS 3.0 on the F1s is a familiar set of design tropes. When you land on the home screen, you could immediately mistake the clock and Google Now search bar placement for Samsung's TouchWiz interface.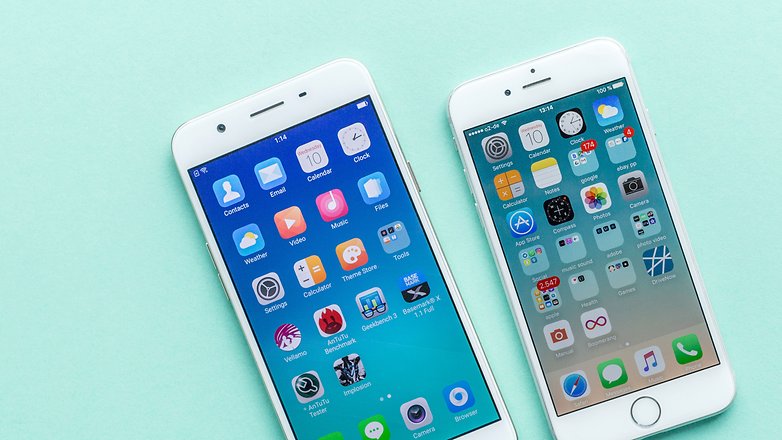 It gets better. The similarities with iOS 9 are uncanny. As someone who has used the iPhone for years, the lack of design originality is disappointing. But to someone who has never used an iPhone, and perhaps never will, does it matter? I think, at the very least, potential customers should be aware of how much liberty Oppo has taken in borrowing design ideas from Apple. Other Chinese manufacturers have done the same, such as Huawei.
My question to Oppo is – what's the point of skinning Android with your own design if that design is heavily borrowed from Apple? If you want to use someone else's design, just use stock Android.
Oppo F1s performance
The Oppo F1s is not a powerful phone. It has a 64-bit octa-core MT6750 processor from MediaTek, clocked at 1.5 GHz, and running alongside 3 GB of RAM and 32 GB of internal storage. Graphics are handled by a Mali-T860 MP2 GPU from ARM.
I ran a series of benchmarks to see how the F1s performed in a controlled environment. Three runs per benchmark were performed to come up with an average score. So how did it fare? In Vellamo Metal it scored 1266, while in Vellamo Multicore it hit 1553. These values are quite low. In AnTuTu benchmark it scored 41,565 points, which is quite low indeed. For comparison, this is slightly below how the Lenovo Moto G4 scored in our testing. Geekbench single and multicore performance was 704 and 2938 points, respectively. Finally, on Basemark X medium, it scored 10479, while in high mode it reached 4346 points.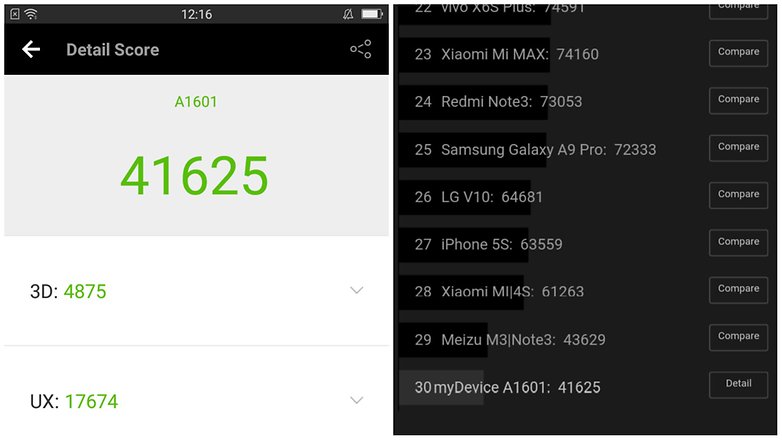 Although it benchmarked relatively poorly, in real-world usage the F1s is up to the task. Benchmarking, after all, proves the extent of hardware performance, yet you won't need to use the full breadth of it as you switch apps and send text messages.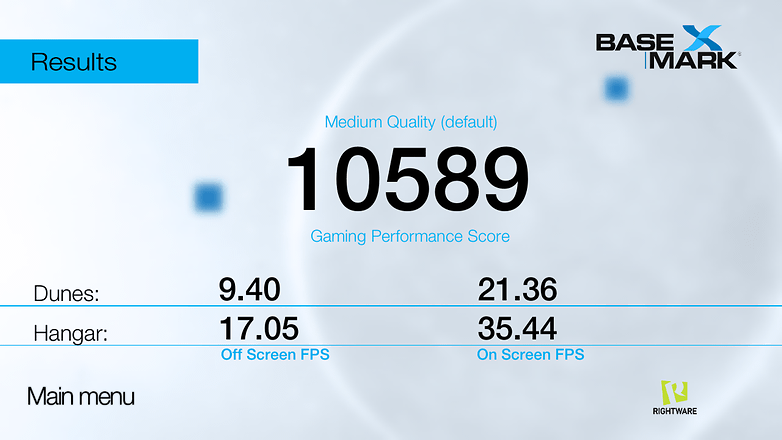 To push its graphical capabilities, I ran the game Implosion – Never Lose Hope on high settings. Although the display's resolution held back the game's graphical quality, I was surprised at the overall smoothness of the gaming experience. The low resolution and processing power also meant that the phone didn't heat up much. So don't let the specs sheet put you off – the Oppo F1s still knows how to rumble.
Fingerprint scanner
Oppo claims that the fingerprint scanner will unlock the Oppo F1s in 0.22 seconds. In my testing, I found the sensor to be fast and accurate. A new feature that Oppo has included with the F1s is fingerprint-activated calling and app launch. You can assign up to five fingerprints to do this, making the launch of your most-used apps very fast. Unlocking the phone with one of your thumbs is easy to do, however, using your other fingers can be a little awkward as they normally sit behind the phone as you hold it. But other than that, this is a good feature that has a direct benefit to users.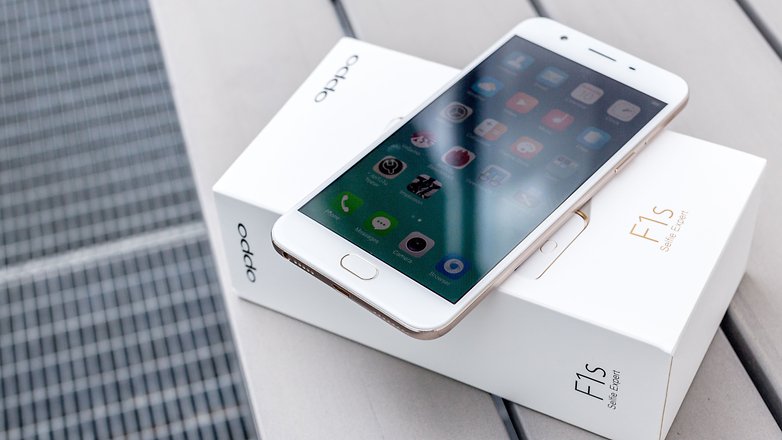 Oppo F1s audio
The Oppo F1s audio experience was pleasantly surprising. The loudspeaker is good for a phone of this price range, getting quite loud but also having decent mid to high-range output. Although it won't replace a dedicated external speaker, it's good enough to play your favorite songs as you wash the dishes.
There are preloaded music and radio apps which work well. You'll probably download a player with its own music streaming library, but the basics are here if you've got some music you'd prefer to store locally. Audio quality was good whether with earphones or the loudspeaker.
The music player has an equalizer, which is called 'Dirac Power Sound', which has a bunch of different settings to change the sound quality. But I wouldn't be lulled into the idea that the equalizer improves sound quality – if you really want to improve the audio, leave Dirac and search for a higher quality pair of ear or headphones.
Call quality was surprisingly good as well. The call speaker produces sharp, robust sound and gets quite loud and works well in noisy environments. It's great to see on a mid-range device of this kind, no forgoing basics like call quality which are all too easy to overlook when focusing on raw performance.
Oppo F1s camera
Oppo calls the F1s a "Selfie expert". Although it sounds a bit awkward, the point behind this is that the front-facing camera was intended to be the standout feature of the device. I tested both cameras in a variety of situations to see how they compared. Let's look at the rear camera to start off.
It has a 13 MP sensor with an aperture of f/2.2, coupled with an LED flash. The first thing you'll notice when you load up the camera app is how similar it looks to the iOS camera app. It's essentially a copy. But, moving beyond that, the rear camera itself is capable of snapping some decent photos. I found that depth of field was pretty good and I was able to isolate objects easily while taking macro shots.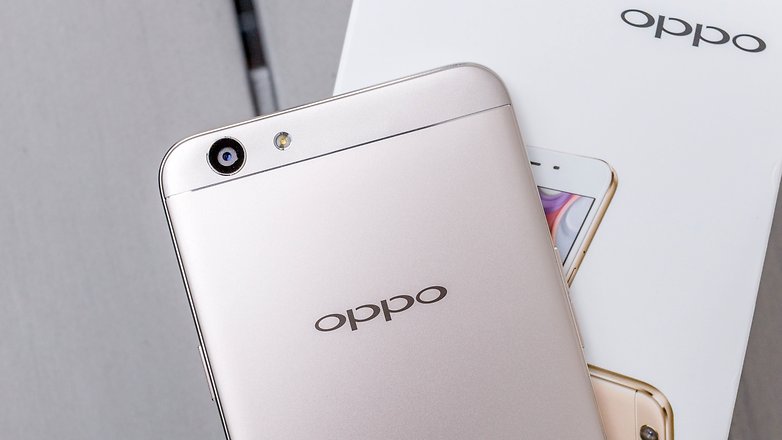 Burst mode wasn't too fast and, unless you've taken a second to properly focus on your subject, all of the images you've burst mightn't turn out as sharp as you'd like. This is probably just a byproduct of the camera's slightly sluggish focusing abilities. Other modes like panorama and timelapse worked well, but the latter lapses between frames so quickly that it's difficult to follow what you've shot. There weren't any options to change the frame rate of time-lapse mode, so you'll have to really focus in on your subject for more than just a few moments to track their movement in a meaningful way.
Overall, image quality is OK. The camera gets the job done, but I found its low-light performance to be pretty bad. Don't expect to shoot amazing photos here. It's a mid-range phone and the main camera, if you can even call it that, offers mid-range quality photos.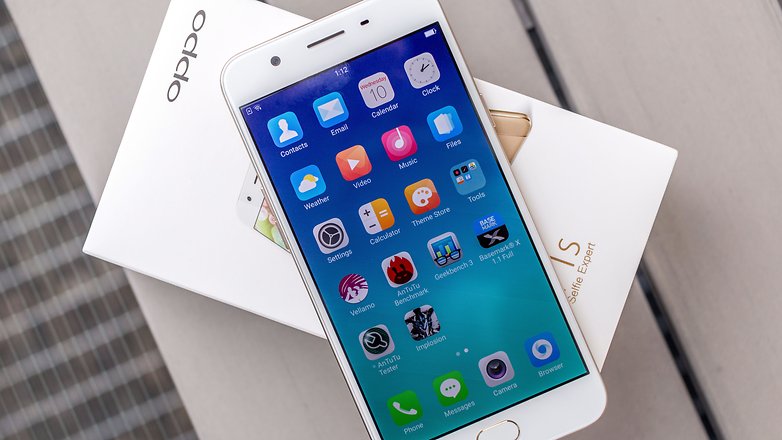 So onto the front camera. This shooter has a 16 MP front sensor with an aperture of f/2.0. If you look closely, you can actually see the slightly larger aperture in comparison to the rear camera. This camera is pretty decent, but I wasn't sure how much of the photo quality was due to the sensor and how much was due to software processing. I'm all for software tricks that help casual photographers improve the quality of their photos, particularly if they have no intention of editing them, but I'd personally like to take neutral images that I can edit to my preference.
I wasn't sure how much of the photo quality was due to the sensor
'Beautify 4.0' allows you to increase the level of airbrushed skin you've got in selfies. Other manufacturers, such as Huawei, offer this type of software. It looks weird and unnatural, like your skin has the texture of porcelain and candy floss at the same time. Other selfie-focused features include different methods to activate shutter activation via voice or palm activation. If you set the phone down or hold it far from your face, you can hold your palm out to begin a countdown timer.
Overall, both cameras produce good photos but colors can look a little washed out, especially when lighting conditions aren't ideal. It might have just been better for Oppo to choose a smaller front-facing sensor with better image quality, as the promise of taking expert selfies isn't really fulfilled on the hardware front. But then again, at the price point, the Oppo F1s camera's are good – just don't expect to outdo more expensive phones on the photography front.
Oppo F1s battery
Oppo F1s battery life is good, aided by the phone's lower performance capabilities and display resolution. It has a 3075 mAh battery and will net you around a day to a day-and-a-half of normal usage. While Oppo claims that ColorOS 3.0 has in-built power-saving technology, this phone really should have Android Marshmallow and, with it, Doze mode. I could see battery life extending a little bit further when the update is released.
I ran a battery benchmark in AnTuTu tester. The Oppo F1s scored 6798 points, which is above average when compared to a lot of the other devices we've run battery tests on. But benchmarking aside, I found battery life to be better than what you'd expect from a lot of phones nowadays. It lasted for more than a day during regular usage, which is a big plus if you've grown tired of all the turbocharged, battery-annihilating flagships out there. This is the plus-side of average specs – better battery life.
Oppo F1s technical specifications
Final verdict
While the Oppo F1s is underwhelming in areas like rear camera performance, display quality and raw performance, some drawbacks can be expected for a device in the sub-$300 price bracket. If you're shopping for a mid-range phone like this, then it shouldn't come as a surprise that you won't have cutting-edge hardware.
But what you do get is a good front camera, battery life and affordable price tag. Gaming performance was also quite good, so you can still get a lot for your money here. What I found disappointing, however, is the overt copying of iPhone software and hardware design. Oppo isn't the first manufacturer to do this, but the lack of originality makes this phone feel cheaper than what it really is.
But if you're never planning to buy an iPhone 6s Plus, it might make no difference to your purchasing decision. You might want to wait a little to see when Oppo pushes out its big Marshmallow update but, other imperfections aside, the Oppo F1s is a decent budget phablet worthy of your consideration.