Oppo A91 review: life with a mid-range smartphone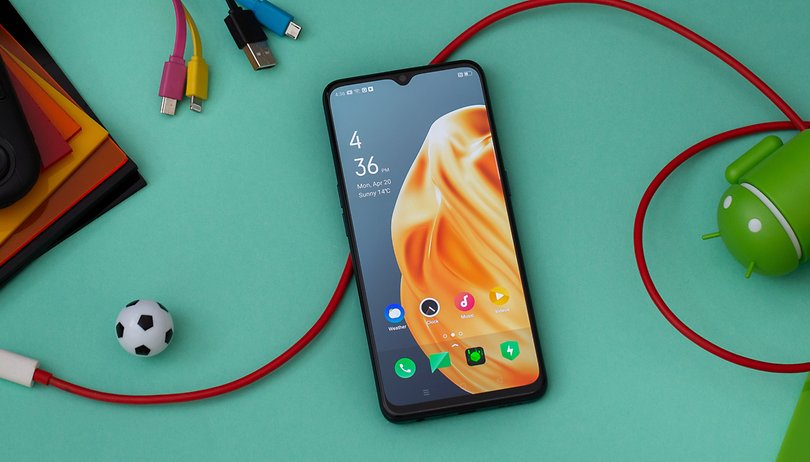 I am quite sure that many of you are familiar with this: a particular delivery service that sells mediocre food at reasonable prices. This is just the right thing if you just want to fill up your stomach after a long day at work without getting into debt or risking food poisoning. It is a safe bet. However, it is because of such a run-of-the-mill delivery service (note: it might be a poor analogy) in the form of the Oppo A91 that makes us think it is great! This smartphone comes with just about enough of everything in terms of hardware, and will be able to deal with all that you throw at it. In this review, we'll tell you what we liked about the Oppo A91 and the 'leftovers' which remain.
Good
Solid overall package

Convincing camera with important basic functions

Solid hardware with 8 GB of RAM

Good fast charging capability

Beautiful AMOLED display
Bad
Runs on Android 9

Poor low-light camera performance

Low brightness display

No protection against water and dust

Sluggish fingerprint sensor performance
For whom is the Oppo A91 worthwhile?
This brief introduction covers the Oppo A91 target market adequately. I will recommend the handset to anyone who is currently in the market to pick up a smartphone without having to think too much into the matter. Without any protruding selfie cameras, no implementation of water cooling for improved performance, and ostentatious zoom levels to capture details of a full moon on a clear night, is this your quintessential mid-range smartphone? For a "street price" of €250 ($295), you will end up with a functional smartphone for the average Joe.
For our review, Oppo sent us the A91 with 8 GB of RAM. Since this version is available on the Internet at a lower price compared to the 4 GB of RAM variant, we definitely recommend the reviewed unit.
Oppo A91: What I liked about it
Camera with useful functions
Without great expectations, I went for a little photo walk with the Oppo A91 and was positively surprised. This is because the quad-camera setup at the rear delivers good results almost through the entire photo walk. Armed with its 48-megapixel main camera and the ultra-wide-angle camera that delivers 8-megapixels of resolution, it covers a focal length range from ultra-wide-angle (119 degrees field-of-vision) to wide-angle (26 millimeters). In order to achieve this, Oppo included another camera for depth detection and a fourth lens with a monochrome sensor at the back. The monochrome camera cannot be controlled separately in Oppo's camera app, which makes it pretty much useless when taking pictures.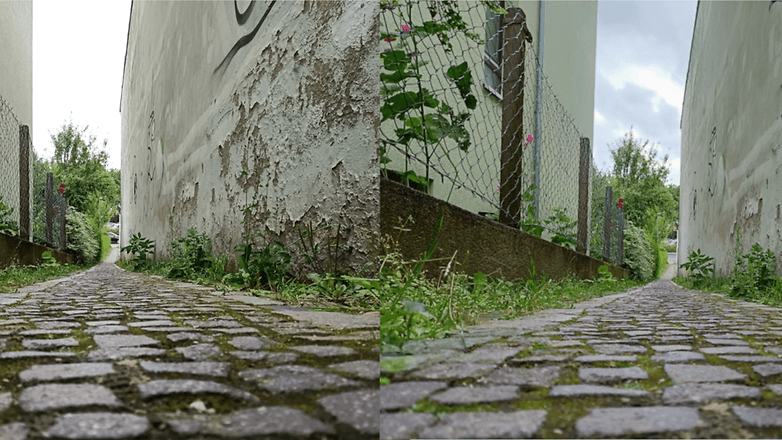 However, it could very well be that the Oppo A91 is able to perform post-processing of its images so well through the implementation of computational photography and artificial intelligence. This is especially true when taking the results of the main camera into consideration: they really are good looking and include a lot of details alongside a good dynamic range. For my taste, the HDR mode works a bit too aggressively, but it can be switched off permanently easily. Shooting in ultra-wide-angle mode with its resolution of 8-megapixels, there is still has enough sharpness and can be used without any worry. You should keep your hands off all other zoom levels on the Oppo A91 though. While I can almost still tolerate the 2x digital magnification, I wanted to delete pictures taken with 5x zoom as quickly as possible. It is only because of our readers that I have kept and included them in this test.
You can view all our test images in full resolution here: Oppo A91 test photos
Portrait shots look natural and have a precise and good bokeh, i.e. a blurred background, thanks to the depth sensor. For photography in the dark, Oppo gives the smartphone its own night mode, which actually saves many colors from dark situations. For really good results, there are still too many megapixels on the small main sensor and the pictures are too noisy. The final results are bright, but they are hardly convincing with their low level of detail.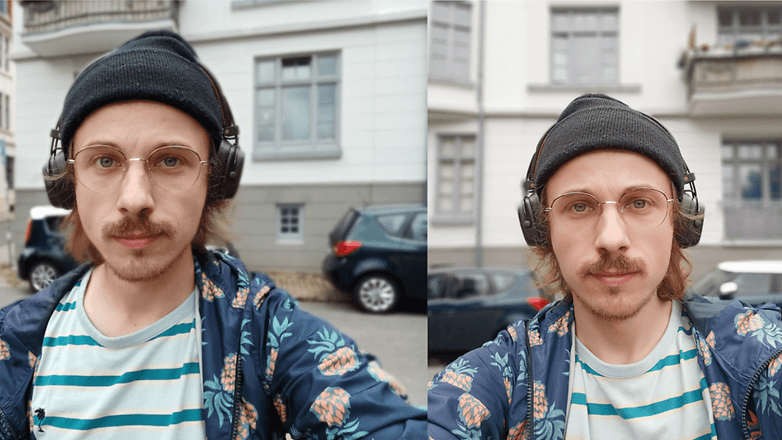 AMOLED display
The display of the Oppo A91 measures a whopping 6.4-inches and thanks to the discreet waterdrop notch, there is a whole lot of screen to work with. The bezels are virtually non-existent, providing you with the great feeling of holding only one large screen in your hand. This effect is especially true when watching videos. Due to the slim 20:9 format, the phone fits well in the hand and with a resolution of 1,080 x 2,400 pixels, it is also sufficiently sharp.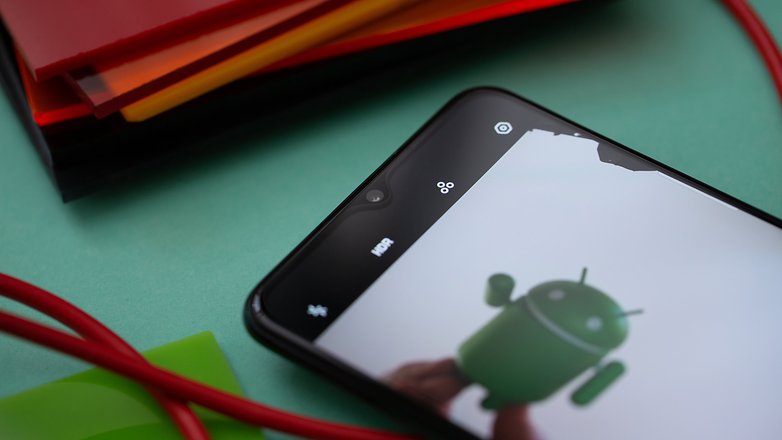 Typical for a display with AMOLED technology, the contrast of the Oppo A91 is virtually infinite. Black areas on the display are therefore particularly dark and I also like the other color renditions very much. The colors are not too bright, as is often the case with Samsung smartphones. Rather, the Oppo A91's display looks natural and can be set to either colder or warmer hues if you don't like it.
No wonder the A91's display is so good at refresh rate and brightness. Spoiled by the more expensive Oppo Find X2 Neo, which offers a refresh rate of 90 Hertz, lists and animations on the Oppo A91 at 60 Hertz are a little jerky. This is completely normal in smartphones that reside within the sub-€300 ($354) price range. The low brightness is disappointing in reality. Under bright sunlight, it wasn't always easy for me to recognize menus and apps on the display.
Quick charge function
The battery of the Oppo A91 offers a good average capacity of 4,025 mAh. When it whittles down to nothing, it can be quickly charged thanks to VOOC 3.0. The manufacturer's quick charge technology works with 20 watts of power, and according to the manufacturer, it is capable of hitting 50% charge within half an hour.
We can confirm the reliability of this claim through our review. In just over half an hour, the battery life increased from 45 percent to 100 percent using the included charger. This is perfect as you can easily recharge it during a quick meal at a restaurant or while you are on a train ride. The Oppo A91 does not support wireless charging though, but the contactless transmission standard NFC has been integrated.
Oppo A91: What I didn't like too much
Slow system performance
If you choose a handset from the mid-range smartphone pool, you usually don't expect top performance. Compared to many entry-level smartphones, however, these handsets happen to be rather convincing in terms of system performance. After all, you will be able to enjoy mobile games at smooth frame rates at low or medium quality levels. With these experiences in mind, I was a bit disappointed with the performance of the Oppo A91 at first.
Laggy menus and long loading times made me cry as I tested out Call of Duty: Mobile which took a surprisingly short amount of time to install. Another pleasant surprise: the mobile game ran smoothly and even looked quite nice when it was set to the medium graphics level. So why does the system performance of the A91 leave a lot to be desired?
At a glance, the specifications sheet did not answer this question. The Mediatek MT6771V Helio P70 processor is even one of the faster pieces of silicon in the mid-range market and armed with 8 GM of RAM, Oppo also provides the SoC with enough system memory. Reaching deep into the Android box of tricks and disabling animations in the developer settings, lo and behold: the operating system seems to be the culprit for the slow performance.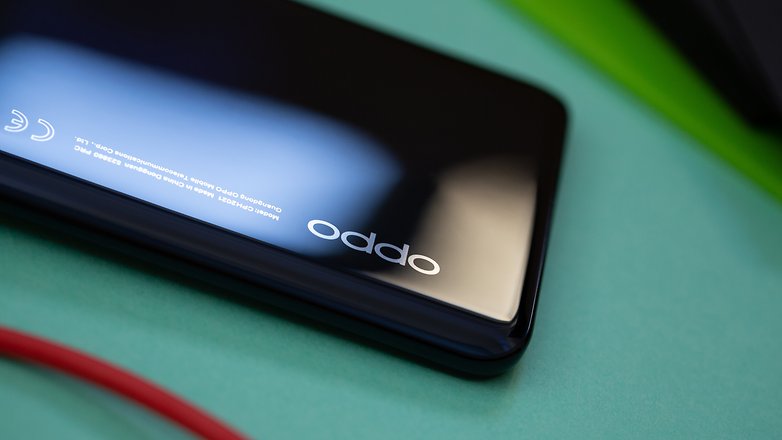 Currently runs on Android 9
This is probably the biggest flaw of the Oppo A91 right from the get-go. Despite the latest updates, the smartphone runs on Android 9 and thus with the second latest version of Google's mobile operating system. Since the Oppo smartphone has already been released in India in 2019, it is safe to say that an update is somewhat overdue. Apparently, Oppo sees it the same way.
As if the smartphone had been listening during the review, Oppo announced in the Color OS Forum during the review that it would continue with the distribution of Android 10 for the Oppo A91. Specifically, this is Oppo's operating system "Color OS 7", which works with a stable version of Android 10. Users from countries like India, Indonesia, Thailand, and Russia can already register for the upgrade. German users will have to wait, but it looks good for an update soon.
Lame fingerprint sensor
For the biometric verification of its owner, the Oppo A91 has an in-display fingerprint sensor and offers face recognition as an alternative. In practice, the latter works much faster than the in-display sensor. This is the case because the handset makes sure that your finger is lying on the screen before it gets to work. The sensor will deny you access to the smartphone if your finger is lying at an angle or at a slight tilt.
The face recognition of the Oppo A91 is much faster. During my review, I activated both systems in parallel and usually the front camera recognized me before my finger unlocked the phone. When unlocking by face, however, the feedback is too subtle to notice. Only a small lock symbol informs you visually that the phone can now be unlocked with an upward swipe. Here, I would have liked a short notification via haptic feedback. If you buy the Oppo A91, we recommend that you turn on direct unlocking by face in the settings. Choosing this option lets you skip the swiping up process after unlocking and leads directly to the home screen.
Lack of dust and water protection
Last but not least, I have to criticize the missing IP certification of the Oppo A91 as a sore point. Because of this, you lack any guarantee that the phone is protected against water and dust. This may be due to the rather pleasing presence of the 3.5-millimeter jack, but it is still a disappointment for a mid-range smartphone. As a consolation, Oppo has included a protective rubber cover with the A91 at the very least.
Final verdict
My conclusion about Oppo A91 is this: You will end up getting full and not for the poorer. And that is exactly what the mid-range smartphone market is all about. Probably the Oppo A91 will be upgraded to Android 10 soon and perhaps the manufacturer will get the sluggish system performance under control. However, if the upgrade is still a long time in coming, the phone might already be a bit too old.
Whether the purchase is still worthwhile for you is a question that has many facets. After all, the mid-range smartphone market currently shows just how much potential it has. With the One Plus Nord, Oppo's parent company released a far better performing mobile phone on 21 July at a recommended retail price of only €399 ($470). If the price drops a little more in the near future, it will be very dangerous ground for the Oppo A91.
If you are looking for certain features in a smartphone, you should also take a look at the Moto G8 series from Motorola. In this series, the manufacturer lets you decide for yourself whether you prefer a stronger battery or better camera performance. The basic model is a similarly good mix as the A91.
Another good alternative is the Samsung A51, which still gets a lot of praise as it delivers good value for money. I would rather advise against buying the technically solid Huawei P40 Lite. This technically rock-solid phone has to do without Google services, and in theory, this makes for many hours of tinkering that you can save by buying a different device.