OnePlus 3T vs Samsung Galaxy S7 Edge: can the new kid trump the old dog?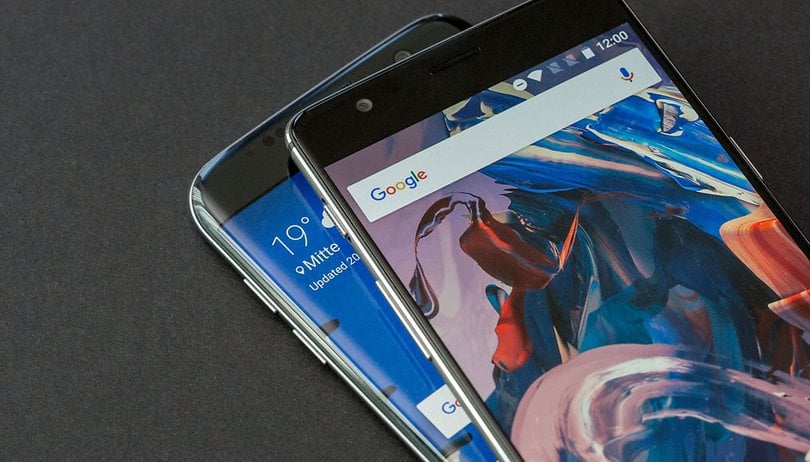 The OnePlus 3T has just joined the world of flagships. Does it have enough to take on the most popular smartphone of the moment, the Samsung Galaxy S7 Edge? Let's tackle this question by looking at what these two devices have in common, and what makes one better than the other. NEXTPITTV
OnePlus 3T vs Samsung Galaxy S7 Edge: design and build
The OnePlus 3T is an enhanced version of the OnePlus 3, but in terms of design there are no visible signs of improvement: the design is exactly the same. The device measures 152.7 x 74.7 x 7.35 mm with a weight of 158 g, all within an aluminum unibody frame.

Samsung offers a model with relatively similar dimensions: 150.9 x 72.6 x 7.7 mm. Despite the combination of metal and glass, it weighs slightly less. In other words, the Galaxy S7 Edge is smaller and lighter, but thicker.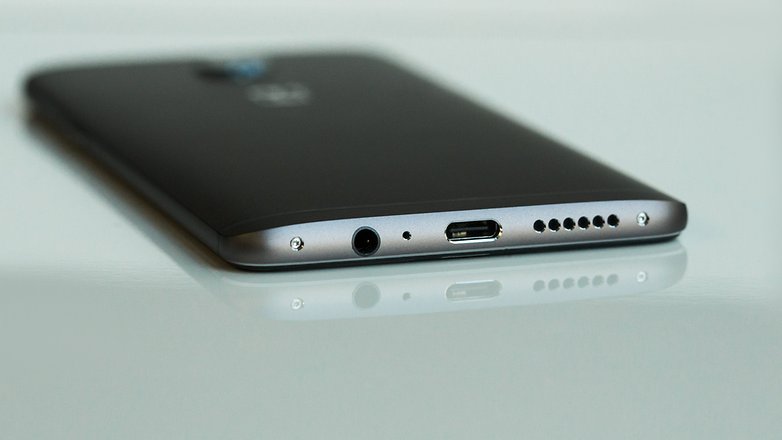 Both devices are very elegant. I find the Gunmetal (dark grey) color of the OnePlus 3T very chic, but despite its premium appearance, the smartphone remains somewhat "classic". In saying "classic" I don't mean anything negative. I simply think that the Galaxy S7 Edge has more to distinguish itself from its closest competitors: the curved screen edges ensure that holding the device is comfortable, and more notably, the IP68 certification protects it from water damage (30 minutes at a depth of one meter) and dust. Samsung is also planning on launching a new S7 Edge black color, heavily inspired by Apple's jet black iPhone.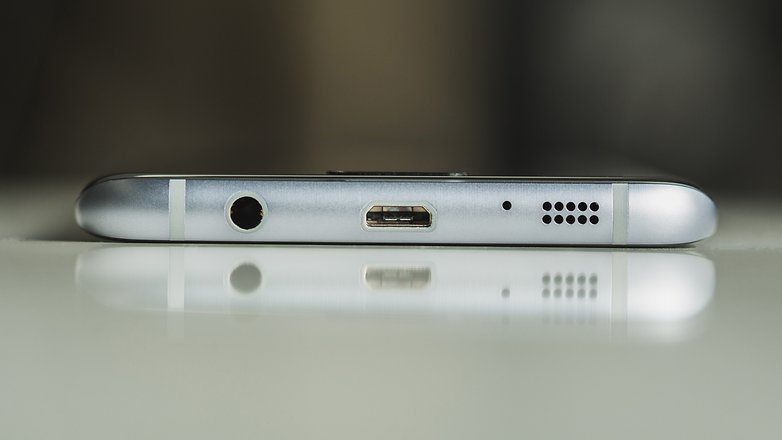 In defense of the OnePlus 3T, it does have an interesting feature which sets it apart: the use of a Type-C USB port. Practically speaking, this does not make a big difference. The S7 Edge still has a rapid charge function despite its microUSB port, but we'll get to that later.
In conclusion, it is often a question of taste and interest. The Galaxy S7 Edge offers more, so it's up to you to decide whether its waterproofing and curved edges are determining factors.
OnePlus 3T vs Samsung Galaxy S7 Edge: screen quality
Again, OnePlus has not really done much in the way of innovative design. We find the same screen as on its predecessor: AMOLED (optical), 5.5 inch, Full-HD definition (1,080 x 1,920 pixels). The pixel density is 401 ppi, with a maximal luminosity of 482 cd/m².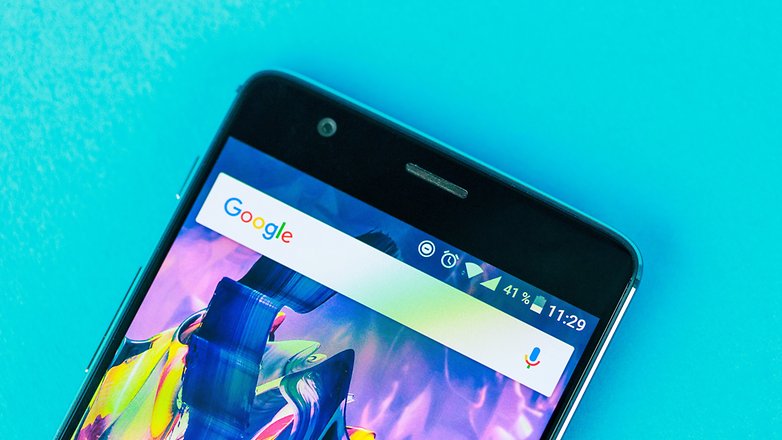 The Galaxy S7 Edge has a Super AMOLED screen, measures 5.5 inches, and has a QHD definition (1,440 x 2,560 pixels). The pixel density is 534 ppi and the maximal luminosity is 653 cd/m². The best thing about this, as we described before, is the curved edge around the screen. This screen has been indispensable for some, and useless for others. Here, individual preferences and habits will ultimately dictate people's choices.
For the same screen size, the S7 Edge offers better definition, so the pixel density is obviously much higher. Since both devices have AMOLED, they could both easily take advantage of the advantages of this technology (black on the screen doesn't have to be lit up which saves energy). The S7 Edge does go a little bit further with its 'Always On' mode, permanently displaying the date, notifications and other elements in a white on black backdrop on an otherwise switched-off screen.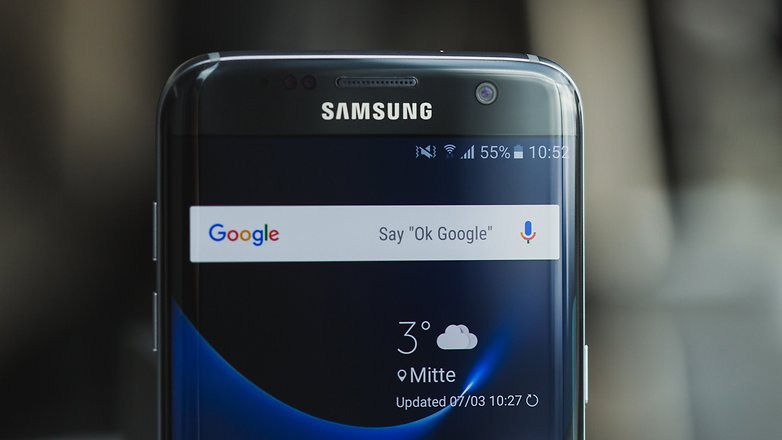 Regarding screen quality, here both devices both put on a good show. That said, I'm more inclined towards the sRGB mode with the OnePlus 3T, which has a more realistic color display and makes it much more pleasant to look at. Either way, the visual angles on both phones are good and the ambient luminosity does not interfere when you read from the screen.
OnePlus 3T vs Samsung Galaxy S7 Edge: user interface
Here, two schools of thought clash. On the one hand, we have OxygenOS 3.5.1, which is based on Android 6.0.1 and is relatively "pure", in terms of Android. On the other hand, we have Samsung's TouchWiz overlay, which is also based on Android 6.0.1 Marshmallow.
Though things may seem similar at first glance, they are actually very different in practice. Graphically, most of the icons are rounded on the S7 Edge, whereas the OnePlus 3T has no problem displaying different shapes. In addition, OxygenOS is similar to Stock Android, so the menus are relatively similar and we can clearly see the influence of Nougat. TouchWiz, on the other hand, has changed a lot in the past two years but still has, for me at least, some notable flaws, such as its choice of garish colors. Having said that, the interface is still intuitive. The good news is that the two devices should receive Android Nougat very soon.
Each device offers specific software functions. The Galaxy S7 Edge exploits the potential of the curved edges with the EtiquEdge function that allows the organization of launch and information (time, information etc) buttons. The OnePlus 3T, on the other hand, offers a kind of Shelf/Never Settle launcher that provides access to memos, apps and recent contacts, as well as the weather and various widgets. A few small OnePlus 3T advantages: the night mode provides screen color modification to prevent from tiring the eyes, the potential to personalize (dark mode and dominant color), and no bloatware.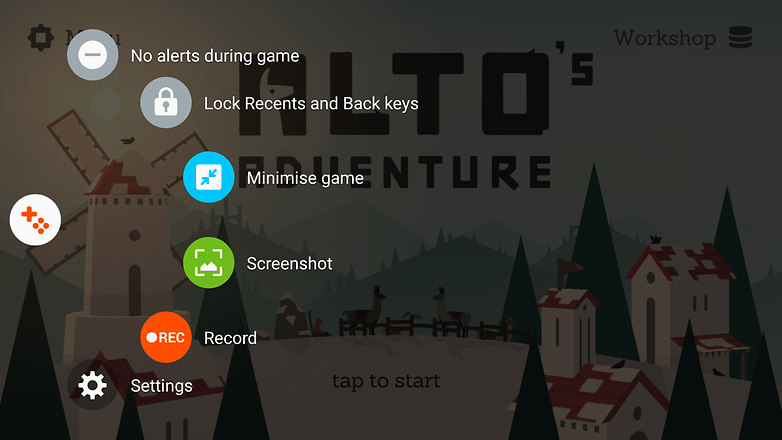 This means that, as a gamer, you will probably appreciate the inclusion of the "Game Launcher", a Samsung feature specifically adapted for gaming. You can use it to pause the device in order to focus all the power towards the game's graphics, saving your progress, activating a "do not disturb" mode, taking a screenshot or video...
OnePlus 3T vs Samsung Galaxy S7 Edge: performance
The OnePlus 3 was a benchmark in terms of power, surpassing even the S7 Edge. The OnePlus 3T goes a step further in surpassing its competitors by including Snapdragon 821 (two cores at 3.5 GHz and two at 1.6 GHz), an Adreno 520 graphics chip and no less than 6 GB of RAM. The S7 Edge, in contrast, uses less modern hardware: a Snapdragon 820, four cores at 2.3 GHz, four at 1.6 GHz, and 4 GB of RAM.

One slight advantage the OnePlus 3T has is that its Gunmetal color model also includes up to 128 GB of internal memory. That said, don't jump to the conclusion that the OnePlus 3T is a more interesting device than the S7 Edge. The latter allows the use of a microSD card, this isn't possible on the OnePlus 3T.
The Gunmetal model offers up to 128 GB of internal memory
For daily use, both devices are sleek and show no signs of slowing down, so it's impossible to really distinguish between them. This means, in terms of benchmarks, the Chinese smartphone has big advantages, with Google Octane being the only exception to this rule.
Benchmarks
| | | | | | |
| --- | --- | --- | --- | --- | --- |
| | 3D Mark Sling Shot ES 3.1 | 3D Mark Sling Shot ES 3.0 | 3D Mark Ice Storm Unlimited ES 2.0 | PC Mark Work Performance | Google Octane 2.0 |
| OnePlus 3T | 2358 | 2983 | 30610 | 6848 | 6566 |
| Samsung Galaxy S7 edge | 1976 | 2362 | 30310 | 5077 | 10292 |
The SAR of the OnePlus 3T is 0.995 W/kg (head) and 0.645 W/kg (body), that of the S7 Edge is 0.62 W/kg (head) and 1.06 (body). The US variant of the Samsung Galaxy S7 Edge is clearly worse in this case.
OnePlus 3T vs Samsung Galaxy S7 Edge: camera
The Galaxy S7 Edge is one of the best smartphones around to take photos with. On paper, it has a 12 MP camera with an aperture of f/1.7, all linked with dual-pixel technology that allows for good shots of moving subjects. The optical stabilization is on point, so in short, it all sounds great…. In practice, it meets these expectations.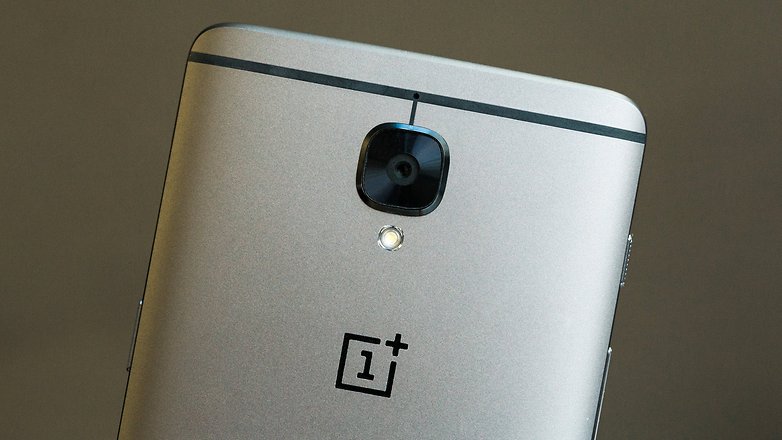 The OnePlus 3T has a 16 MP front camera with an aperture of f/2.0. It has no dual-pixel technology or double lens, nor any other modern or revolutionary technology, so ultimately it is just a camera that does the job. As for stabilization, however, it includes both an optical and an digital system.
Although the OnePlus 3T camera is good and provides very accurate results, the Galaxy S7 Edge is no less superior, since by and large it produces better results and comes out the winner in comparison. It must be noted though, that OnePlus has improved its front camera, using a 16 MP lens (with an aperture of f/2.0) while Samsung uses a 5 MP camera on the front of the S7 Edge. Still on the topic of front cameras, the size of the pixels is also bigger (1.34 µm) in the S7 Edge compared with the OP3T (1 µm).
See all our photos taken with the Galaxy S7 Edge
OnePlus 3T vs Samsung Galaxy S7 Edge: battery
For its phablet, Samsung decided to use a battery with a capacity of 3,600 mAh - hardly surprising for a screen of that size. OnePlus chose not place the bar quite so high with the OnePlus 3T, using "only" a 3,400 mAh battery. This means that it has 400 mAh more than its predecessor without having made the slightest change in design, so all in all it's quite a feat.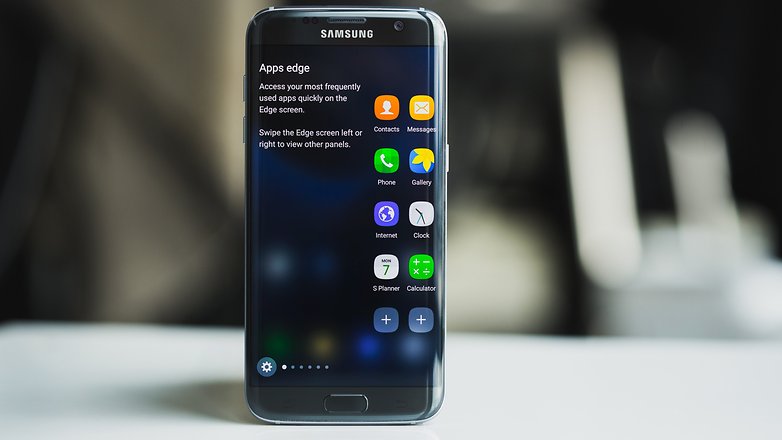 Of course, battery capacity is not everything and software optimization must be taken into account. The result is compelling in both devices: they can go a whole day (or even two if you do not use it much) without needing to be recharged.
Charging is fast for both models. The OnePlus 3T uses the Dash Charge system (5 volts 4 amps) which allows for very rapid charging - though I managed to get from 5 percent to 57 percent in 30 minutes. The S7 Edge also has a rapid charging system (Quick Charge 2.0), going from 5 percent to 43 present in 30 minutes as well.
OnePlus 3T vs Samsung Galaxy S7 Edge: specifications
OnePlus 3T vs. Samsung Galaxy S7 Edge technical specifications
OnePlus 3T
Samsung Galaxy S7 Edge
Dimensions:
152.7 x 74.7 x 7.35 mm
150.9 x 72.6 x 7.7 mm
Weight:
158 g
157 g
Battery size:
3400 mAh
3600 mAh
Screen size:
5.5 in
5.5 in
Display technology:
AMOLED
AMOLED
Screen:
1920 x 1080 pixels (401 ppi)
2560 x 1440 pixels (534 ppi)
Front camera:
16 megapixels
5 megapixels
Rear camera:
16 megapixels
12 megapixels
Flashlight:
LED
LED
Android version:
6.0.1 - Marshmallow
7.0 - Nougat
User interface:
Oxygen OS
TouchWiz
RAM:
6 GB
4 GB
Internal storage:
128 GB
64 GB
32 GB
64 GB
Removable storage:
Not available
microSD
Chipset:
Qualcomm Snapdragon 821
Samsung Exynos 8890
Number of cores:
4
8
Max. clock speed:
2.35 GHz
2.3 GHz
Connectivity:
LTE, NFC, Dual-SIM , Bluetooth 4.2
HSPA, LTE, NFC, Bluetooth 4.2
OnePlus 3T vs Samsung Galaxy S7 Edge: the verdict
It's hard to say which of these smartphones is truly the best. The OnePlus 3T is much more recent so obviously, it has better hardware, but what is clear is that the Galaxy S7 Edge ages well and is more than able to stay in the running. Sure, it falters a little in terms of performance, but its design stands out from the competition and it offers various features that its competitors do not.
Another element to take into account (and not a little one!) is the price of the smartphones. The actual price of the OnePlus 3T is a maximum of $599 (for the 128 GB version). The average price of the S7 Edge on Amazon is around $616 for the 32 GB version (but with an SD card). If your budget is tight, this could solve the problem for you.
Which device would you choose - the OnePlus 3T or the Galaxy S7 Edge? Why would you prefer one model over the other? Let us know in the comments below.