OnePlus 3 vs Nexus 6P comparison: techwarriors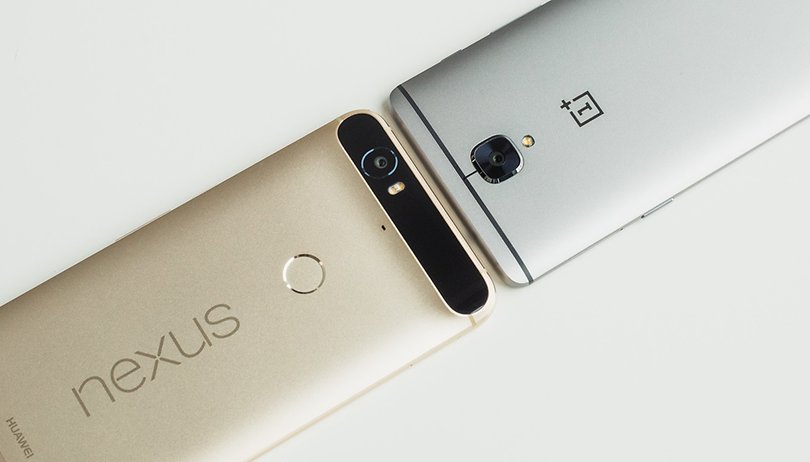 Fancy a flagship Android phone? Of course you do - but you might not fancy the price tag that goes with it. With the 32 GB Nexus 6P sporting an SRP of $499, high end hardware comes with an equally high price tag. Or at least, it does if you don't consider a OnePlus 3, which offers premium hardware for $399. Can the OnePlus 3 really go toe-to-toe with the Nexus 6P? Find out in our OnePlus 3 vs Nexus 6P comparison. NEXTPITTV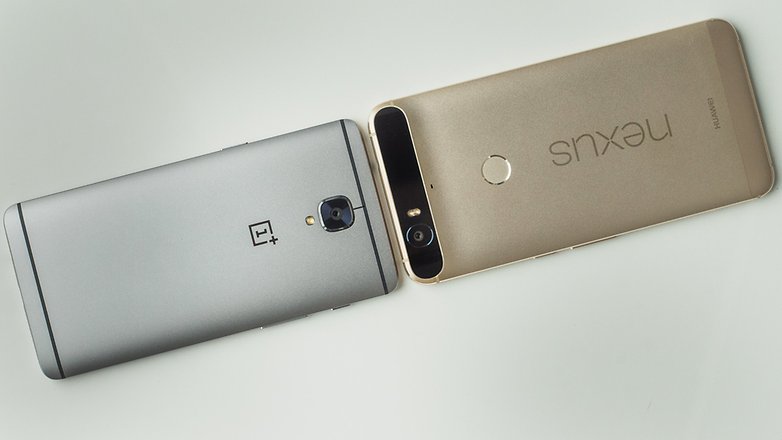 OnePlus 3 vs Nexus 6P: design and build quality
You normally don't buy a OnePlus for its looks, but then when 99 percent of what you see is the screen then what's around it doesn't really matter unless it's in a lurid pink leopard print. The OnePlus is a bit unremarkable looking, but it's not offensively ugly and it's well screwed together.
To our eyes the metal Nexus - the first Nexus to bin plastic in favor of something sturdier - is better looking, with that distinctive lozenge for the camera and the big old Nexus logo below the fingerprint reader. It's aged pretty well, and we're not hearing of catastrophic build quality problems either.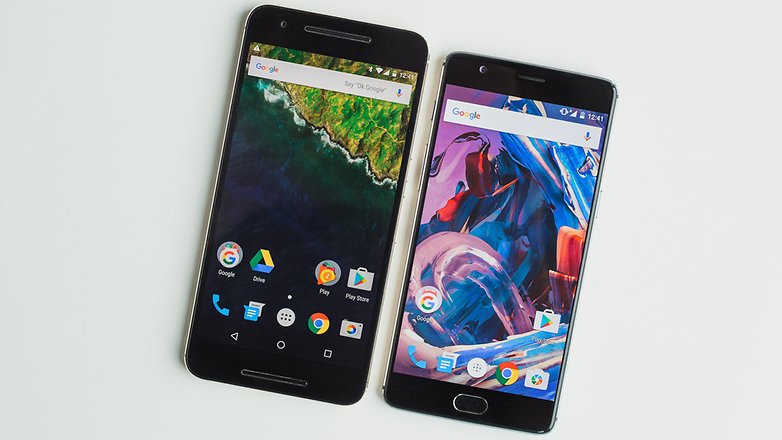 OnePlus 3 vs Nexus 6P: display
OnePlus has stuck with an AMOLED display, with 5.5 inches delivering Full-HD resolution. It's not a bad display by any means. AMOLED is what the Nexus 6P is packing behind its fourth-generation Gorilla Glass. It's QHD and the panel is very slightly larger at 5.7 inches. If color accuracy matters to you then perhaps neither display is more accurate than the other, but if you prefer to throw a party for your pupils then we can't say one or the other is more vivd. But the Nexus 6P is a little better for movies as it's bigger than the display of the OnePlus 3.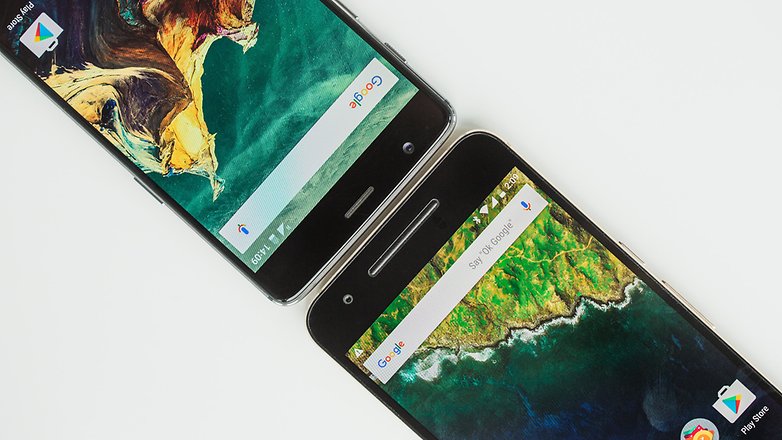 OnePlus 3 vs Nexus 6P: processor and storage
The OnePlus 3 has a Snapdragon 820 with 6 GB of RAM and 64 GB of storage. Six gigabytes is almost certainly overkill right now, but it looks impressive.
The Nexus 6P looks poorer on paper: its Snapdragon is an 810, not an 820, and we've noticed indications of thermal throttling during benchmarks. There's 3 GB of RAM and a choice of 32, 64 or 128 GB of internal storage, and you can't expand it. In real life we'd expect the OnePlus to outperform the Nexus in benchmarks, and in apps such as games, every time.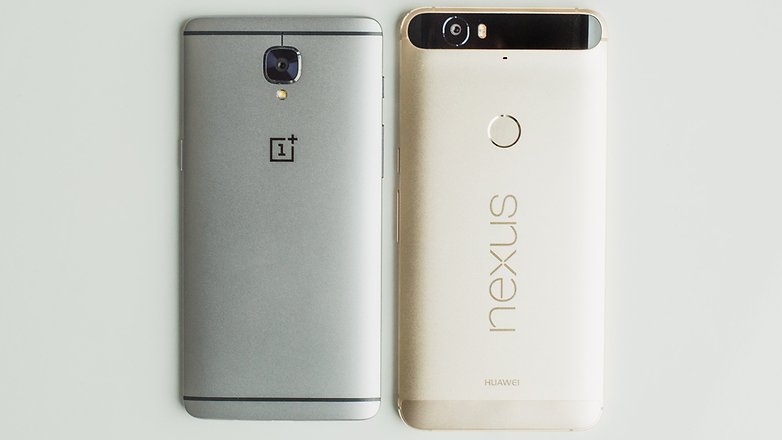 OnePlus 3 vs Nexus 6P: camera
The OnePlus 3 has a 16 MP rear camera and an 8 MP front camera, but we weren't overly impressed with it. OnePlus's cameras haven't been perfect in the past and we suspect that the best possible sensors would break the budget. The OnePlus 3 has a camera that's good rather than great.
The 12.3 MP camera in the Nexus is the best camera ever fitted to a Nexus, and while that sounds like faint praise - previous Nexus cameras haven't exactly wowed anybody - it's a very impressive camera in its own right. The lack of optical image stablization is an odd omission, however, but the sensor's larger pixels mean it isn't as bad in low light as other un-stabilized cameras and the laser auto-focus gets things going very quickly.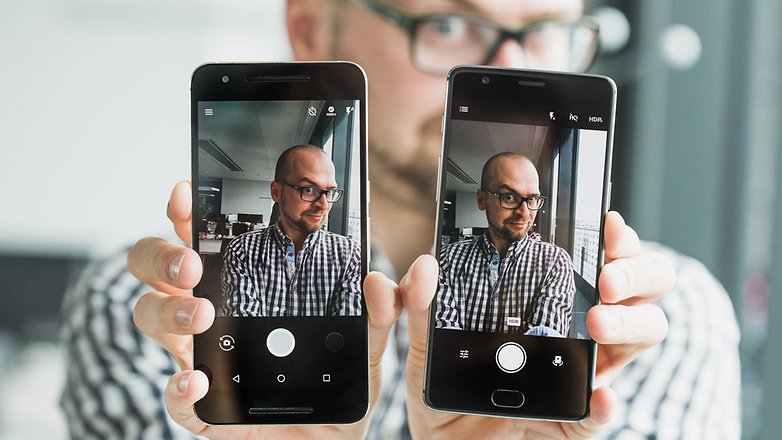 OnePlus 3 vs Nexus 6P: software
The OnePlus One shipped with Android 4.4.2 KitKat and the CyanogenMod user interface. The Cyanogen friendship didn't last, however, and OnePlus devices now ship with Oxygen OS. It's very, very close to stock Android, although it can take a little longer to get Android updates. The version of Android underneath is Marshmallow 6.0.1, with an upgrade to N coming later in the year.
As you'd expect from a Nexus, it's stock Android all the way. That means Android Marshmallow, and N the moment it officially ships. There isn't much between the Nexus 6P and OnePlus 3. To the untrained eye, the software experience is almost identical.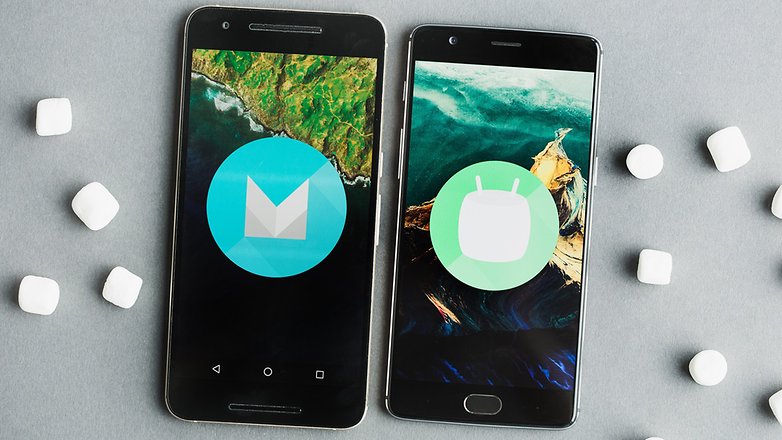 OnePlus 3 vs Nexus 6P: battery
The 3,000 mAh battery in the OnePlus 3 is slightly smaller than the 3,450 mAh battery in the Nexus. However, both devices benefit from Marshmallow's battery optimizations. AMOLED displays are also more energy efficient than LCDs. The minor difference in display size could contribute to a slightly larger battery drain on the Nexus 6P, but, having a larger battery, we'd be amazed if the Nexus doesn't trounce the OnePlus for battery performance in every situation. Also, how often do you see the word 'trounce' in a phone comparison? We're going for 'drub' in the next one.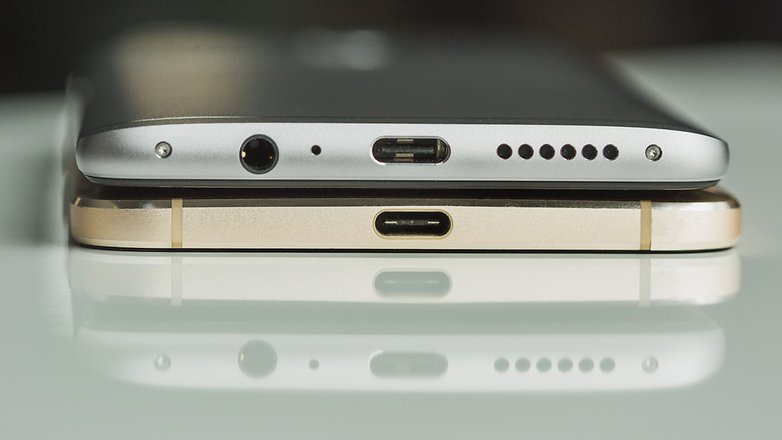 OnePlus 3 vs Nexus 6P: final verdict
Bearing in mind we're yet to make the two phones face our grueling endurance tests together, on paper at least it looks like we've got an easy winner: the OnePlus is cheaper than the Nexus. It might not have quite as good a camera, but it's a lot cheaper than the Nexus. It might have slightly less battery life, but still - it's a lot cheaper than the Nexus. And did we mention that it's a lot cheaper than the Nexus? With US price of $399, you could buy around two OnePlus 3s for the price of a Nexus 6P. Even if you shop around, you're looking at at least $100 more for the Google phone.
What do you think? Would you rather have the Nexus, or would you be perfectly happy with a OnePlus and a whole bunch of money left over? Let us know in the comments.