One year with the Galaxy S8: good and bad surprises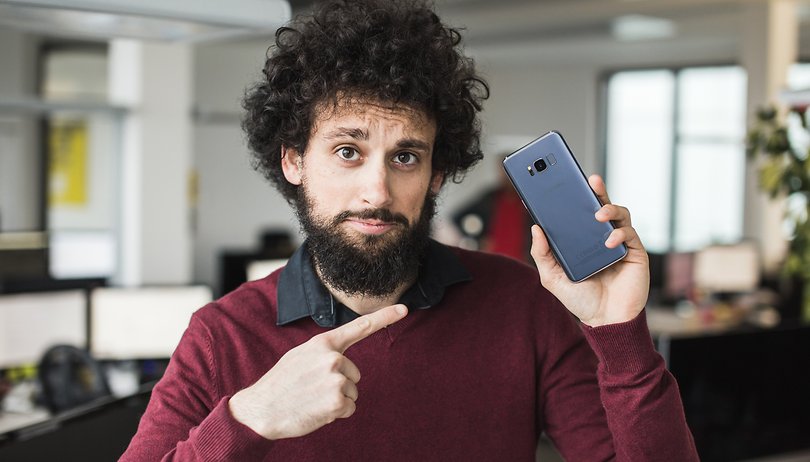 It's been almost a year since I bought the Galaxy S8 and now it's time to share my impressions as promised. The smartphone was considered one of the best when it was released, but has it maintained its reputation? Is it holding up well against the competition in 2018? Are there any technical problems? Here is my verdict after 365 days with the S8. NEXTPITTV
After exactly one year of using the Galaxy S8 and following my colleague Camila's 100 day review, it makes perfect sense for me to reflect on both the positive and negative experiences i've had, especially considering the S9 and S9 Plus have been released. Below i'll focus on which features i'm all for, or against.
Pro: still beautifully designed
For me, it was the smartphone's greatest asset and it still is a year later. Call me superficial, but design is an important aspect for me when buying a smartphone. In my opinion, the Galaxy S8 is still one of the best-looking on the market, and Samsung has nothing to worry about from competitors. The brand is aware of this fact, since its successor, the S9, has not changed much in appearance. Samsung thankfully didn't include the notch on the display, a trend that most seem to dislike.
After 365 days of use, it still has the wow effect. The screen, extra-slim bezels and the overall shape of the device give it a more compact appearance than it really has. The only downside is its fragility. Without a protective cover, it will probably get scratched and damaged.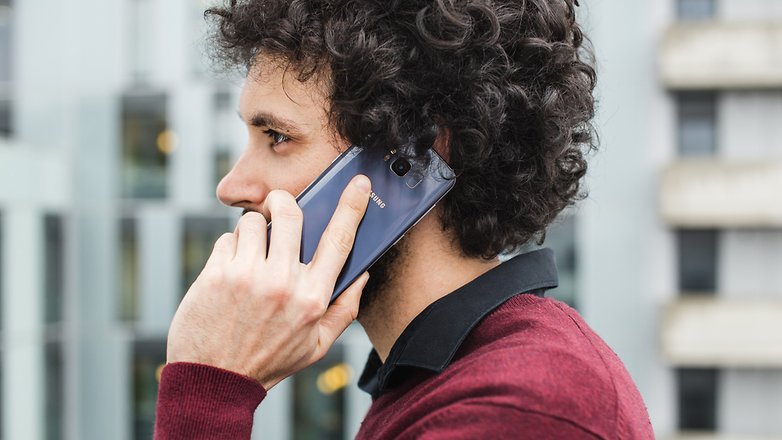 Pro: excellent photos
I use my smartphone a lot and the camera is one of the best features. If there is one point where I have no criticism to make, even after a year, it is the camera. Although the Galaxy S8 does not have a dual sensor system (like the S9), the unit proves to be a great companion for capturing your favorite moments. Its 12MP camera (f/1.7 aperture) together with its Dual Pixel technology, makes it possible to get clear and detailed shots, even in low-light conditions.
The camera application is easy to use and takes three images each time, automatically combining them into one image to prevent shaking. The result is up to expectations and it is quick to focus. Pro mode is easily accessible and usable, even for those who are new to photography. Compared to the S9, the S8's camera still performs well, even considering the successor has a variable aperture.
Con: the fingerprint reader and Bixby
For manufacturers, the quest for a bezel-less design comes down to saving space on the front of devices. One possible solution is to make the physical home button on the phones disappear. Unfortunately, that technology is not yet ready, but that hasn't stopped Samsung from re-positioning the home button, and the fingerprint reader (allowing fast unlocking) at the back.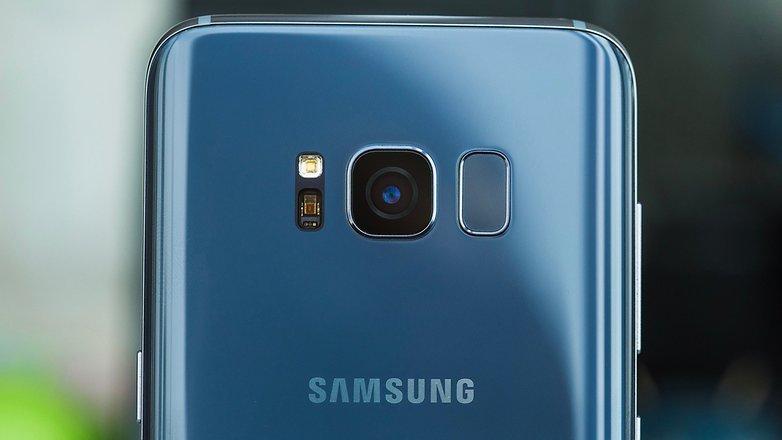 Many manufacturers have also looked into the issue and all come up with a simple solution, however, while keeping the button within reach. With the Galaxy S8, it's different. because this fingerprint sensor is located to the right of the camera lens, it's an awkward and impractical location that often causes you to put your finger on the camera lens. As for the iris scanner, this does help with unlocking for certain people. If you wear contact lenses or glasses though, you can forget about it.
The Bixby button is in the wrong place
As for the Bixby button, the fact that it can be deactivated doesn't change the bad placement. Not a week goes by without accidentally pressing it.
Con: battery and software experience
Let's be honest: the Galaxy S8 really struggles to last a full day with a day of normal use. Of course, this isn't surprising - it's one of the most common problems in the smartphone world, but I was expecting a little more from the top mobile phone manufacturer. The charging process may be fast, but I was hoping a little better. Unfortunately, it's not possible to improve this situation with software updates.
Since I mentioned it, the software interface is also a disappointment. Samsung has certainly corrected some elements with Samsung Experience, but it's a shame that the brand doesn't make more of an effort on the software side. Samsung may try to do something different to Google's interface, but the result just isn't great. After a few months, the smartphone had some problems with software performance. This is not acceptable for a high-end phone with a high price.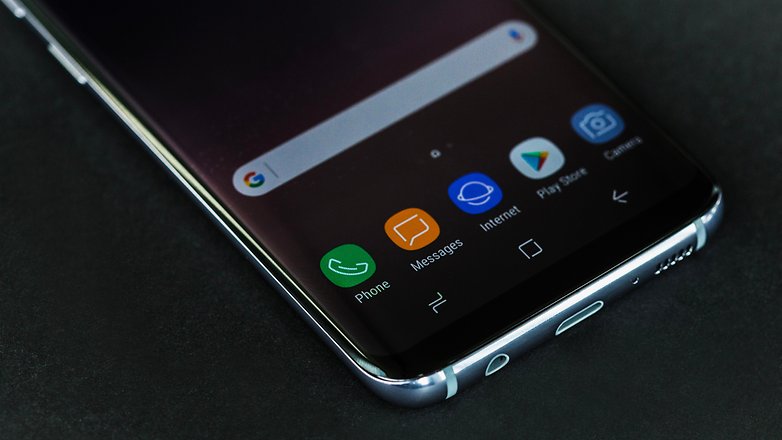 If translation problems for Bixby can be heard, Samsung's update policy remains an mystery. It took more than 6 months for Android Oreo to arrive. A definite failure from Samsung, which had to cancel the update once, and the second update seems to have caused connectivity problems in some models. For a flagship that wants to compete with the iPhone, it needs to improve quickly on this.
Overall, positive results
Despite these problems, it's safe to say that my experience has been positive. It's been a good year with the S8, and although there were some unpleasant surprises, I absolutely do not regret my purchase. Yes, the Galaxy S8 is a good smartphone and yes, the smartphone remains a solid option in 2018, especially since its price is much lower now, and the Galaxy S9 doesn't offer much more in my opinion. While not perfect, the Galaxy S8 is a reliable, powerful and efficient companion you can count on (most of the time).
If you have any questions about this smartphone, fire away in the comments, and if you own an S8, we'd love to hear about your experiences.