Nokia 7.1 review: so much wasted potential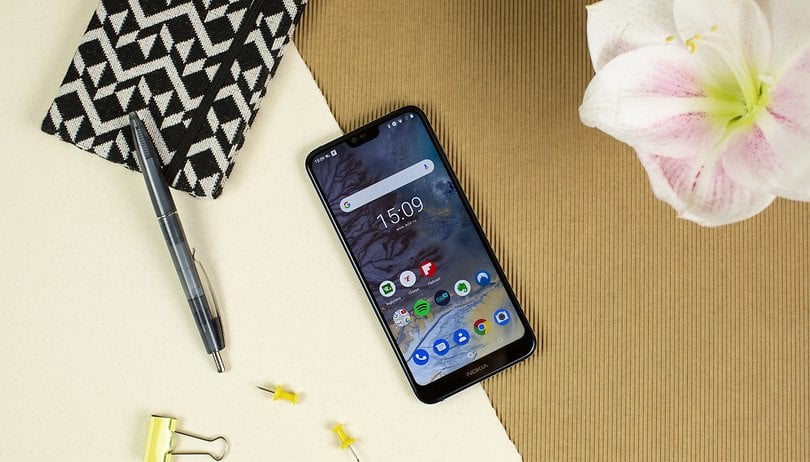 HMD is back with a new mid-range Nokia smartphone: the Nokia 7.1, successor to the Nokia 7. Is this device a mid-range phone that can hold its own in a competitive price range? We'll explain everything in our review.
Good
Successful design for a mid-range device

HDR-compatible
Bad
Screen is too blue

Android One with 2-month delay

Disappointing performance that makes everyday use difficult

Poor battery life
A serious opponent for mid-range smartphones
HMD Global offers the Nokia 7.1 with 3GB of RAM and 32GB of storage space or 4GB of RAM and 64GB of storage space. The larger version is currently available on Amazon for $349.99. That's an affordable price, but it also means that the manufacturer had to make some compromises.
Classy and stylish
The design may not be able to compete with flagship designs or the beautiful light effects of OPPO and Honor, but for a price of around 350 dollars, the device offers very good workmanship. The back is made of glass, so the smartphone looks quite distinguished for a mid-range model . The surface is smooth and somewhat reflective, which will delight some fans out there. The camera's two rear lenses are aligned vertically, just above the fingerprint reader and Nokia logo (which are also vertically aligned).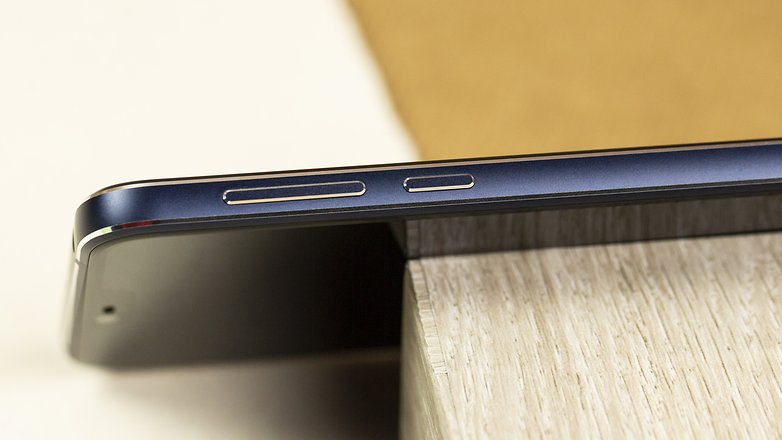 On the front you'll find the notch (yes, some people won't like it cause it's quite large, unlike the teardrop notch on the OPPO RX17Pro). The bezels aren't extraordinarily, but give the device an interesting design. The bezel on the bottom is a little too prominent for my taste and features the brand's logo.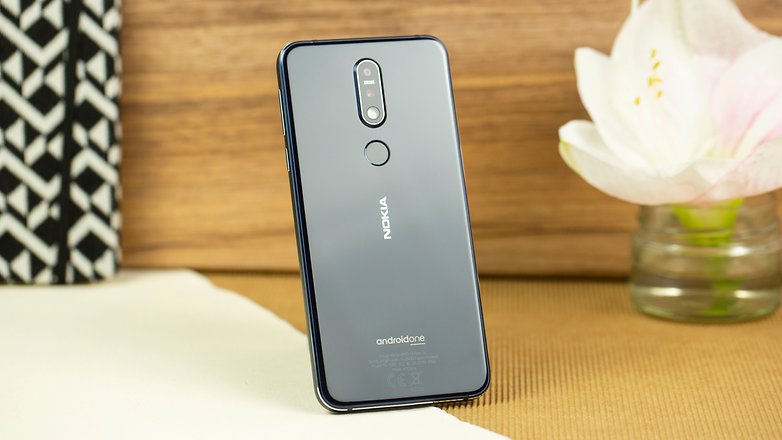 The glass is rounded on the front and rear and blends into the matte aluminum frame. At nearly 8 millimeters thick and weighing 160 grams, the Nokia 7.1 feels good in your hand. It is a very pretty device, and the blue version looks quite elegant.
I found the phone easy to handle and I really appreciated the fact that device remained compact enough that I could use it with just one hand (that of course depends on the size of your hands). Overall, the design felt more premium than the price would suggest. Unfortunately, it doesn't come with any IP certification against damage from water or dust.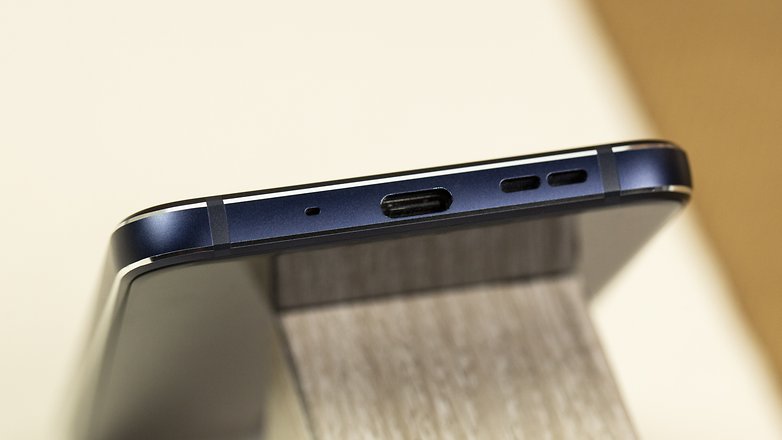 A good screen with a major flaw
It's no big surprise here. You won't find an AMOLED on this smartphone. Instead, there's a 5.8-inch LCD screen in 1080p resolution (1080 x 2280 pixels). The expectations are clear for mid-range devices: the screen doesn't have to be perfect, but it has to be good enough to ensure pleasant use.
I had mixed impressions because the main flaw is quite obvious as soon as you hold the device in your hand. The screen is too blue, and this comes at a time when blueish screens have a bad reputation. Ever worse, you can't adjust the color temperature, so it's as if the blue is being imposed upon users. I couldn't handle the screen when I tested the device , so I just left it on night mode all the time.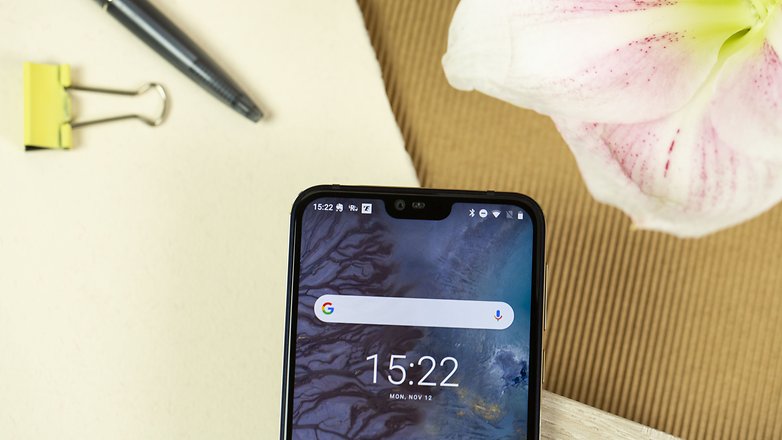 If you can get past the Nokia 7.1's tragic flaw, the screen itself actually looks quite good. The colors are generally well represented and the brightness is good enough to be able to use the screen in full sunlight. There's also one little extra: compatibility with HDR content.
A steady supply of updates and no bloatware
The device is part of Google's Android One program, just like all Nokia brand smartphones (apart from those in the Android Go program). In theory, this means that Nokia 7.1 users will get regular security updates and faster access to new versions of Android over the course of 2 years, although in practice the device still runs on Android Oreo (8.1). The update date for Android Pie still hasn't been scheduled. As for security patches, our test device had the patch from September 1st, i.e. 2 months ago.
The up-to-date security patches is one of the greatest advantages of Android One, and it's unfortunate to hear that there's a delay in the release of patches, even if it's not such a dramatic delay. On the software side, there's nothing else particularly relevant. You'll find the same interface you see on all other Nokia devices, and of course no bloatware .
Performance: a real tragedy
This is the Achilles' heel of this smartphone : it's disappointing both on paper and in practice. Let's start with the technical features: you'll find a Snapdragon 636, an octa-core 1.8 Ghz processor that you probably already know from Xiaomi (Redmi Note 5 / Note 6 Pro), Asus (Asus ZenFone 5), Blackberry (Key 2 LE) or Motorola (Moto Z3 Play). The processor is supported by 3 GB of RAM and 32 GB of internal memory.
The best way to explain the performance is that when I went on vacation I preferred taking another phone. The device freezes all the time and for a few seconds (variable duration) it's impossible to use it. Apart from this problem, the device is pretty much fluid most of the time (although it occasionally jerks for no apparent reason). But the problem with the screen has happened so often that I can hardly use the device.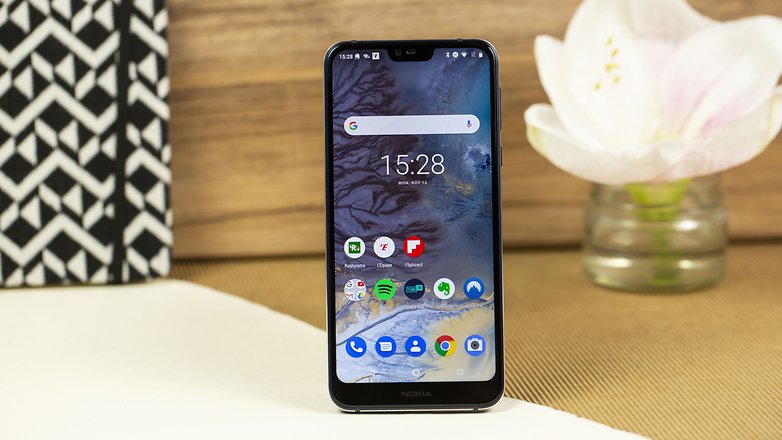 Since the 32GB of internal memory might not be enough for everyone, you can use a microSD card to store additional files. If necessary, you can also use a second SIM card instead of this external card. If you have high expectations in terms of gaming and 4K video, this smartphone is definitely not for you.
Nokia 7.1: Benchmark results
3D Mark Sling Shot Extreme 3.1
3D Mark Sling Shot Vulkan
3D Mark Sling Shot 3.0
3D Mark Ice Storm Unlimited
GeekBench 4
Single
GeekBench 4
Multicore
PassMark Memory
PassMark Disk
949
749
1456
19746
1338
4902
10569
40790
Typical mid-range sound
There's nothing special about the audio. There's a unique mono speaker that provides average quality sound, but don't expect to use it to fill an entire room with sound. It's better to use the mini-jack.
The camera is a nice surprise
The Nokia 7.1 has a dual camera and the Zeiss logo, which brings back memories of earlier Nokia smartphone camera legends like the Lumia 1020. The two camera sensors have 12 and 5 megapixels (with apertures of f/1.8 and f/2.4 and pixel sizes of 1.28 µm and 1.12 µm). Nokia uses the second camera to reduce image noise and create an artificial bokeh effect. There's also an 8-megapixel camera for selfies.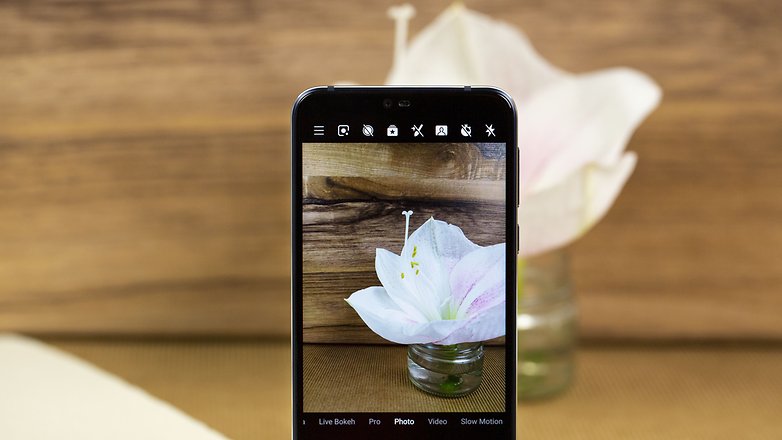 The camera is surprisingly pleasant to use . We won't get carried away, it can't compete with the Pixel 3 or the Huawei Mate 20 Pro, but it'll still give you very high quality photos. You should note that the HDR mode is automatically activated and generally does a good job. The color representations are nice, and although the contrasts aren't always successful (for example between a clear sky and a tree) they're good enough to please an average user. On the other hand, the quality isn't good in bad lighting, but that's a problem for all smartphones.
In the front there's a very mid-range configuration: an 8 megapixel sensor (wide-angle lens) coupled with an f/2.0 aperture. The quality isn't bad and the portrait mode is interesting.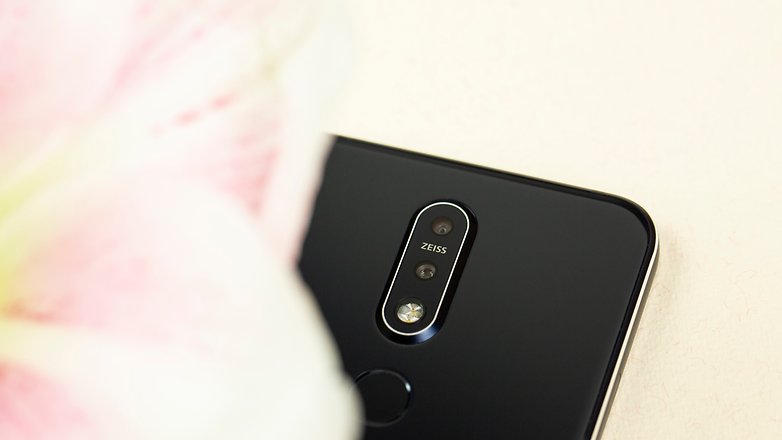 Enough stamina
This is the second weak point of this smartphone. If you want to take a lot of pictures and spend a lot of time on social networks, you'll have to change your habits because you may have trouble reaching the end of the day. If you're a low user, i.e. a few messages from time to time and surfing on some apps, you'll barely make it through the day.
The autonomy problem is partly due to the small size of the battery, which is 3060 mAh, but it's probably more of a software optimization problem. It's a pity, especially since the smartphone doesn't offer any fast recharging option.
Nokia 7.1 technical specifications
Final verdict
HMD is offering us a rather promising smartphone, which despite its obvious flaws, hasn't succeed in convincing us. Its design is pleasant, at least for its price range, and its camera and Android One are undoubtedly great assets, but these defects spoil everything and make the user experience appalling. The bugs are so annoying, to such an extent that you can't trust the device when you need it (the screen freezes when you're on Google Maps). These delays are sometimes painful. Even if you can live with it, it's quite possible that the autonomy may bother you. All in all, the device's potential has mostly gone to waste.
---
This article was edited on November 13, 2018. This is the final version of our review, but the previously posted comments have not been deleted.