Rumor Showdown: Nexus Tablet vs. iPad 3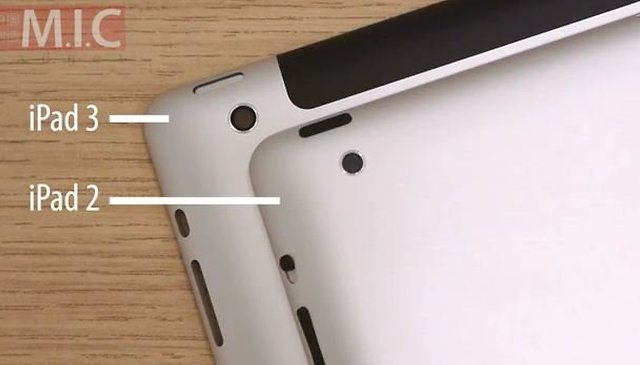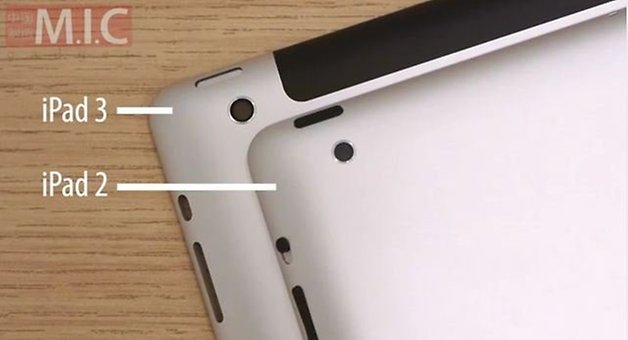 Brace yourself. The iPad3 is coming. And fan boys are coming with him. By now, you probably heard that Apple is planing a major announcement the day after tomorrow and it's a safe bet that Cupertino will finally drop their long awaited follow-up to the current tablet king, theNexus tablet, which many have billed as the ultimate iPad killer. But will the Nexus Tablet be able to complete with the king of tablet PCs? Or will the iPad remain the best tablet on the market?
Before we get into it, I have to admit that there isn't really much definite information on either the iPad 3 or the Nexus Tablet. But the rumours have been flying and a picture of both devices is starting to develop .
What we've heard so far
iPad
The iPad 3 is most likely the device we know the most about. After two very successful previous versions, it would be very strange to see Apple mix it up too much with the introduction of their next generation of iPads. Their 10" frame has proven popular and is the dimension that Jobs himself described as the minimum for a tablet screen– so don't expect any change on the body size front. This seems to be corroborated by a few screen grabs floating around on M.I.C. Gadget that show that the iPad 3 is virtually identical to the iPad 2 (although the body might be a little bit thicker).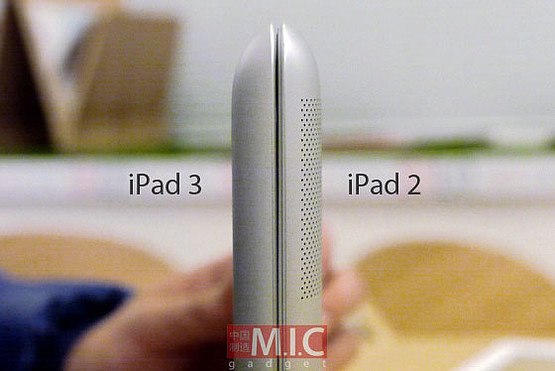 (picture: MIC Gadget)
But where it looks like Apple is try to score big is with the display. Say what you will about how durable they are, but the iPhone 4s' Retina display does have some of the best picture quality on the smartphone market. Which makes it all the more surprising that Apple didn't include it's Retina display in the iPad 2. But with their next generation of tablets, it looks like Apple is aiming to change that. Rumours seem to indicate that the iPad 3 will include a Retina display from Sharp running a 2048 x 1536 display and dual-lightbar. If true that means that there will finally be a tab out there with a display on par with the Samsung's super AMOLED tabs.
Under the hood the iPad will most likely feature the typical come in 16 GB, 32 GB and 64 GB flavours (no big surprise there) but according to the Korea Times, the next iPad will feature a quad-core A6 chip-set. Four cores of power would make the iPad 3 and marked improvement in terms of gaming over the already not-too-shabby iPad 2 and would further help cement the iPad's position as one of the dominate mobile platforms.
Nexus Tablet
By comparison, not much is known about the world's first Nexus tablet other then that it is coming. In an interview with an Italian newspaper, Google's own Eric Schmidt confirmed that a Nexus tablet "...of the the highest quality" would be hitting store shelves in the next few months. First reports pointed to a true iPad-killer of a tablet. Google was rumoured to be working on a 10.1" tablet featuring a quad-core chip set, Ice Cream Sandwich and a whopping 2048 x 1356 resolution aimed squarely at the upper-end of the price segment.
But rumours have surfaced that Google is looking to take their first Nexus tablet in a different direction. Instead of producing a high-end iPad killer, Digi Times claims Google is looking to piggy back off the success of the Kindle Fire and produce a tablet that combines a low $200 price tag with Google's ecosystem know-how. This version of the rumoured Nexus tab would be a 7" model and, much like the the Kindle Fire, would be geared for consumers interested in media consumption rather then high-end specs. Personally, I think this would be the most logical step for Google but with the latest rumour-du-jour seeing ASUS at the helm of the first Nexus project, Google might be moving back into quad-core territory.
Nexus Tablet vs. iPad 3: Fight!
With both tablets still squarely in the realm of rumours and suppositions, can we actually really make any predictions about which tablet will come out on top of the heap? I think we can and I don't think many Android fans are going to like what I have to say. To put it bluntly, any attempt to directly take on the iPad at the top of the market would be fatal for the Nexus brand. The iPad is, despite what many of us say, a great device and a device that has a major following, which makes its a very hard nut to crack. Many technologically superior tabs have tried– Transformer Prime, Galaxy Tab 10– but none of them have managed to make any headway against Apple's juggernaut.
The one tablet that has not only gotten a foothold but also managed to steal a fair bit of business from Apple has been the Kindle Fire. Now the fire isn't a particularly impressive tablet on the tech side but it does give users what they want: a nice looking tablet with a smooth user experience and low sicker price. And that does seem to be a winning combination in the tablet game.
When the iPad 3 is announced this week, it is going to be the default market leader . But there is room for a Nexus tablet to not only survive but flourish in a market glutted with devices. Android has long thrived by offering devices for every price segment and by avoiding a head-to-head clash and aiming at a mid-range device, Google would create the opening the Nexus tablet would need to sell big.
Of course we'll know more when both tablets are announced but in terms of tablet PC's, if Google play chicken with the iPad I think the Nexus tablet will end up as another footnote on the iPad's wiki page.