Nexus 6P vs Nexus 6 comparison: six appeal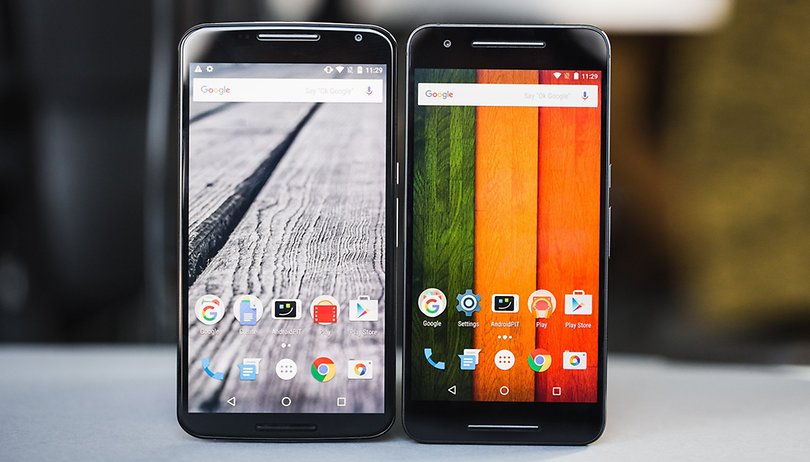 One of the biggest devices of last year, in more ways than one, now has a successor. The Motorola designed Nexus 6 was generally well-received, but how does stack up against the brand new Huawei Nexus 6P? Find out in our Nexus 6 vs Nexus 6P comparison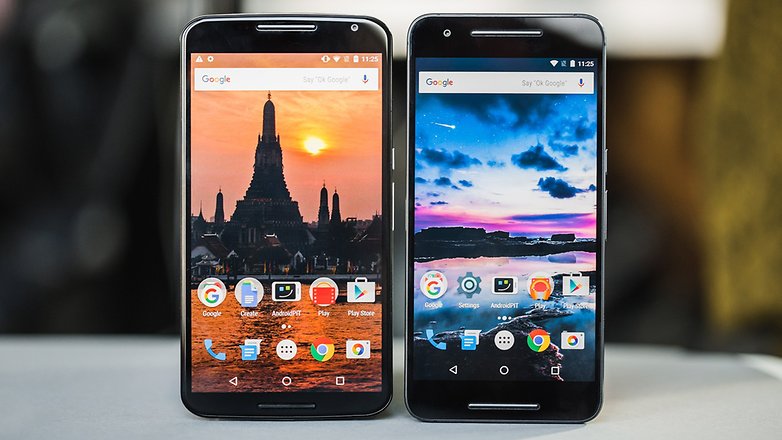 Nexus 6P vs Nexus 6 comparison: Design
Both the Nexus 6 and Nexus 6P are mammoth devices. The 6 features a 6-inch display, encased within a 159.3 x 83 x 10.1 mm shell and it weighs 184 g – not exactly what you would call pocket-friendly. The 6P is as tall as the Nexus 6 but visibly narrower (it measures 159.3 x 77.8 x 7.3 mm) and it's nicer to hold.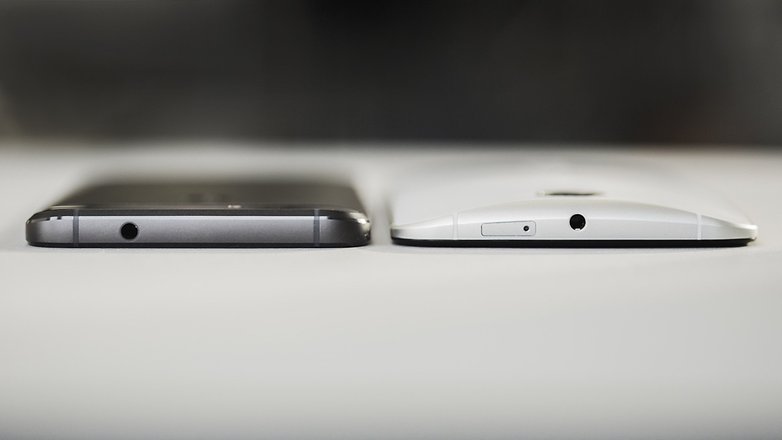 From the front the devices are very similar, with dual-front speakers and a camera sensor at the top. The back of Nexus 6 looks awkward compared to the 6P. It has an uneven curve and an ugly camera sensor.
Despite this, the Nexus 6P has the better design overall. It has far bigger bezels, but the brushed metal rear and chamfered edges make it look more sophisticated. It's also hard not to be impressed by how much slimmer it is.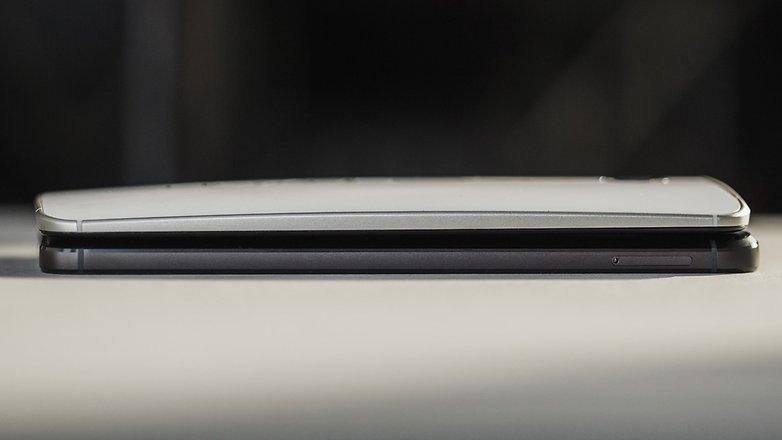 Nexus 6P vs Nexus 6 comparison: Display
The Nexus 6 has the bigger display of the two handsets, measuring almost 6 inches, and it has a better screen-to-body ratio at around 74 percent. The 6P on the other hand comes in at 5.7-inches with a 71 percent screen to body ratio. It sounds like a small difference, but up close, the 6P bezels are disappointingly large.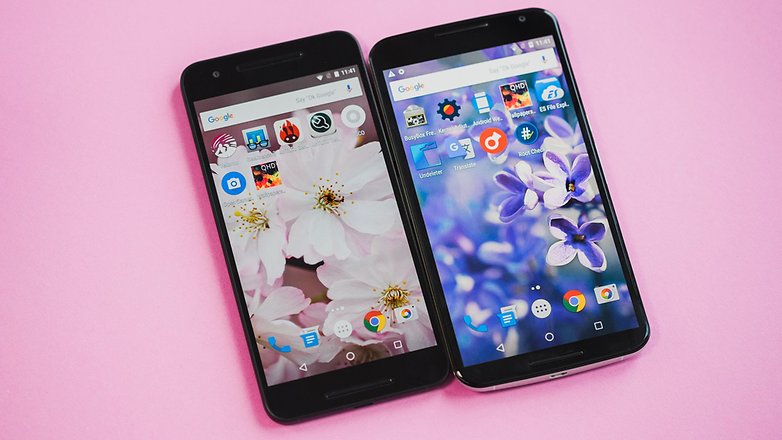 Both displays are QHD (2,560 x 1,440 pixels) AMOLED models. The 6P actually isn't as bright as the Nexus 6 but the quality is far superior. Gone is the yellow tint of the Nexus 6: this display reproduces color much more accurately.
The 6P is also coated by Gorilla Glass 4 protection, making the display stronger than the Nexus 6's, which uses Gorilla Glass 3.
Nexus 6P vs Nexus 6 comparison: Software and performance
The Nexus 6P features a Snapdragon 810 processor, while the Nexus 6 has a Snapdragon 805. Both come with 3 GB of RAM.
The processing difference, despite the generation gap between the chipsets, doesn't account to very much. The Nexus 6 and 6P are high performing handsets, and though the Nexus 6P arrives with Android 6.0 Marshmallow, the Nexus 6 can now be upgraded to the same software and will receive updates at almost the same time in future.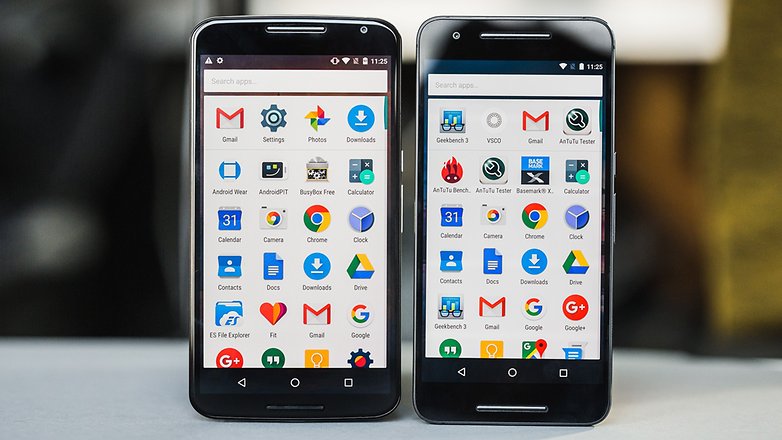 Though software and performance is comparable, the Snapdragon 810 ensures that the Nexus 6P will be able to play the more demanding games in the long-run, but this probably won't affect the Nexus 6 for another year or so.
Nexus 6P vs Nexus 6 comparison: Camera
The Nexus 6 camera is weak compared with that of most Android flagships of the past 12 months. A 13 MP camera is slapped onto the rear, and there's a paltry 2 MP camera on the front, but both give grainy photographs with a green hue.
The 6P has a 12 MP rear camera, and 8 MP front camera, and it's altogether more impressive than last year's device. Low light shots are particularly superior and there really is no comparison between the front-facing (selfie) cameras.
An in-depth camera comparison will follow soon, when we've had more time to try out the 6P's camera.
Nexus 6P vs Nexus 6 comparison: Battery
The Nexus 6P has a 3,450 mAh battery, which is one of the larger cells to appear in a flagship this year. The Nexus 6 has 3,220 mAh battery and it's strong, but the 6P is likely to last longer; the display isn't as bright and the Snapdragon 810 is a more efficient processor.
Both handsets feature quick charging, though 6P will generally charge faster because it uses the USB Type-C standard and the Nexus 6 uses a Micro USB port. The Nexus 6 does have the advantage of wireless charging however, a feature the Nexus 6P lacks (here is Google's poor excuse as to why it doesn't have this).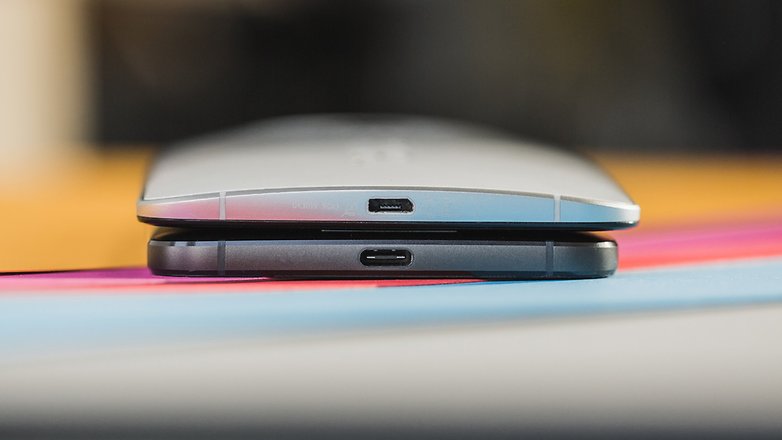 Nexus 6P vs Nexus 6 comparison: Specs
Google Nexus 6P vs. Google Nexus 6 technical specifications
Google Nexus 6P
Google Nexus 6
Dimensions:
159.3 x 77.8 x 7.3 mm
159.26 x 82.98 x 10.06 mm
Weight:
178 g
184 g
Battery size:
3450 mAh
3220 mAh
Screen size:
5.7 in
5.96 in
Display technology:
AMOLED
AMOLED
Screen:
2560 x 1440 pixels (515 ppi)
2560 x 1440 pixels (493 ppi)
Front camera:
8 megapixels
2 megapixels
Rear camera:
12.3 megapixels
13 megapixels
Flashlight:
Dual-LED
Dual-LED
Android version:
6.0 - Marshmallow
5.0 - Lollipop
User interface:
Stock Android
Stock Android
RAM:
3 GB
3 GB
Internal storage:
32 GB
64 GB
128 GB
32 GB
64 GB
Removable storage:
Not available
Not available
Chipset:
Qualcomm Snapdragon 810
Qualcomm Snapdragon 805
Number of cores:
8
4
Max. clock speed:
2 GHz
2.7 GHz
Connectivity:
HSPA, LTE, NFC, Bluetooth 4.0
HSPA, LTE, NFC, Bluetooth 4.1
Nexus 6P vs Nexus 6 comparison: Price and Conclusion
The Nexus 6P is clearly the better device here but there is a big price gap between the phones. The Nexus 6 can be found on Amazon for US$349 while the Nexus 6P starts at US$499 for the 32 GB version.
There's no reason for Nexus 6 owners to despair, there's nothing wrong with still owning last year's Nexus. But when looking at this year's flagships, the Galaxy S6, the HTC One M9, the Xperia Z5, and thinking about what improvements they provided compared with their predecessors, the Nexus 6P is certainly one of the more successful. It has compromised on very little and improved virtually everything. What else could you ask for?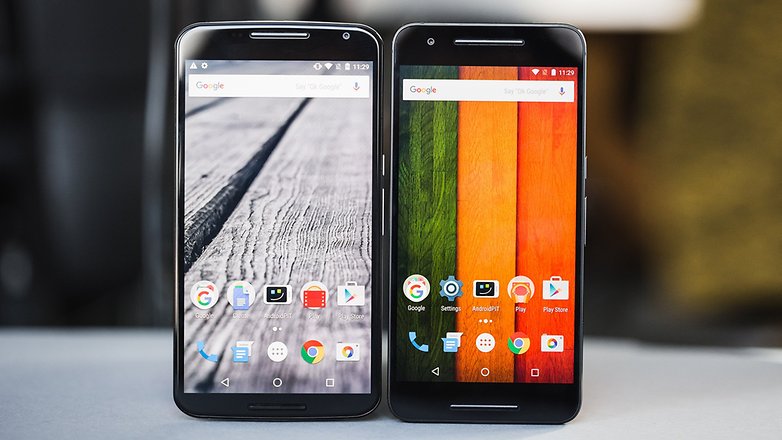 We'll have a deeper look at how the battery and camera performance differs between these two devices in the coming weeks.
Considering the prices, which device would you prefer? Let me know in the comments.