Nexus 6 vs Galaxy S4 comparison: is it worth the upgrade?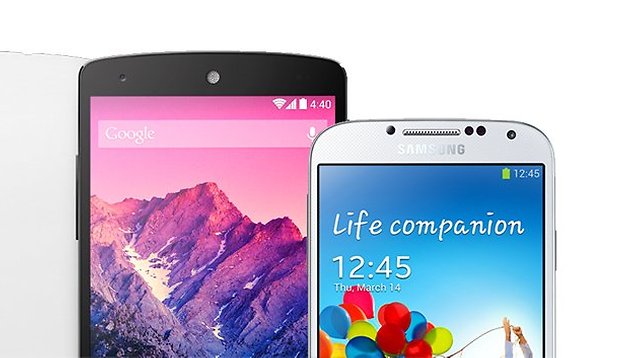 Are you a Samsung Galaxy S4 owner debating whether to upgrade to the Nexus 6? No? Why are you reading this article then? Today I'm going to look at benefits of upgrading the, still incredibly popular, Galaxy S4 to the Nexus 6 based on what we know about it so far. Will it be worth getting the Nexus 6 as soon as it arrives? Find out in our Nexus 6 vs Galaxy S4 comparison.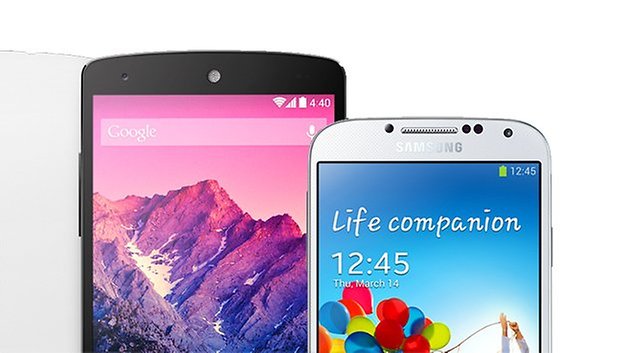 Design
The size of the two devices differs significantly. The Nexus 6 is one of the largest phones to be released this year with a screen size of almost 6-inches. It houses the dual front-facing speaker combination as seen on the Moto X (2014), as well as the curved back and ring-flash on the rear camera. The S4 features a 5-inch display, which seems a tad small alongside 2014's flagships, with a smooth finish on the back, as oppose to the Nexus 6's matte backplate. The Galaxy S4 also features the much-maligned plastic encasing which was prominent on the Galaxy series until the Note 4 and Galaxy Alpha appeared in the later half of 2014 sporting some metal. The Nexus 6, on the other hand, seems more like a premium product with its aluminium edges and heavier body (which stands at 184g as opposed to the 130g of the S4).
One of the key areas where the Nexus 6 design differs from Galaxy S4 is its water-resistance. However, this has come at the cost of a non-removable battery, which will be a concern for some Galaxy S4 fans. The Nexus 6 is also missing a micro SD-Card slot, whereas the Galaxy S4 can have its memory expanded up to 64 GB with a sweet little SD card.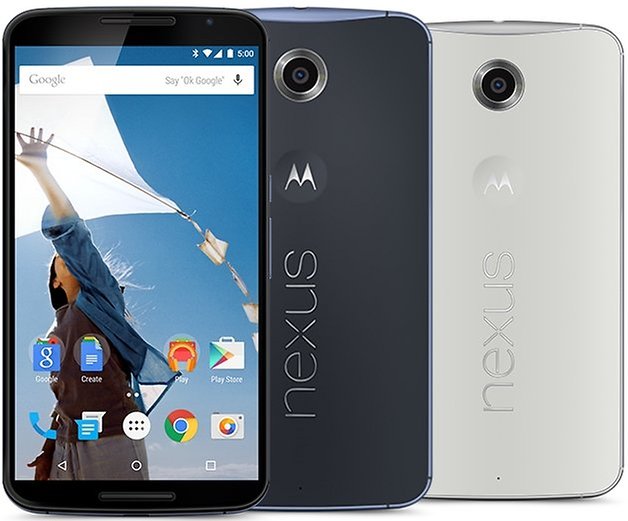 Display
The Galaxy S4 houses a 5-inch full-HD (1920 x 1080) screen at 441 ppi. Despite being released a year and a half ago, there are still flagships being produced now with similar display specs (I'm looking at you, Sony Xperia Z3). So this is by no means an outdated handset from this perspective.
The Nexus 6 arrives with a 5.96-inch display in all its QHD glory, that's a 2560 x 1440 pixel resolution. This is currently the most you're likely to find on a modern flagship, and it goes without saying that the Nexus 6 is going to have a beautiful screen when it finally arrives. That being said, it is still being debated how noticeable such high resolutions are to the naked eye on the "small" displays of smartphones. Both handsets make use of AMOLED display technology.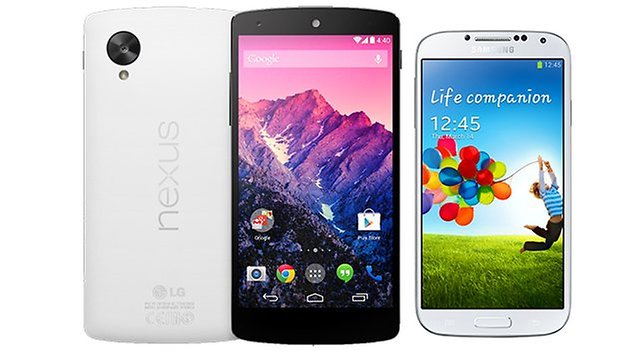 Get Android 5.0 Lollipop on your Nexus 4, Nexus 5, or Nexus 7 now
Why you should buy the Nexus 6 instead of the Galaxy Note 4
System
Upon its release, the Nexus 6 will be running stock Android 5.0 Lollipop. This means material design, extended battery life, and notification-on-lockscreen features. All that good stuff. While the Nexus 6 hardware will always be more capable of handling what Android Lollipop throws at it as new updates are released, Lollipop will still be arriving to the Galaxy S4 in the future, probably before the end of January. Until that point, the Galaxy S4 is upgradeable to Android 4.4.4 running Samsung's slightly altered TouchWiz interface.
Performance
The Nexus 6 should definitely outperform the Galaxy S4 when it comes to processing. With a quad-core Qualcomm Snapdragon 805 (@ 2.7 GHz) and 3 GB of RAM, the Nexus 6 is pushing the limits of what is currently capable for 2014 smartphone technology. The Galaxy S4 has 2 GB of RAM and a quad-core Snapdragon 600 processor (1.9 GHz), clearly lagging behind the Nexus 6 with last generation specs. In practice, the Nexus 6 should run smoother, with fewer stutters, and a tangible difference gaming graphics which should become even more noticeable in time.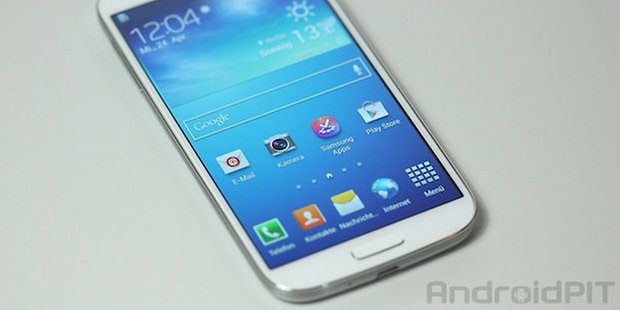 Camera
The Nexus devices have never been known for housing great camera technology, with the Nexus 5 being particularly known for its camera problems. Both Nexus 6 and Galaxy S4 cameras contain the same raw-pixel count: 13 MP at the rear and 2 MP at the front.
Not much is known about the Nexus 6 camera in terms of how it performs just yet, except for some Nexus 6 reviews stating that its is a marked improvement over the Nexus 5 version, and it does hold a dual-LED flash over its older Galaxy competitor.
The Galaxy S series cameras are always good, and last years S4 had one of the best Android cameras of 2013. With the same cold numbers, maybe the camera won't be the main reason to jump onboard the Nexus 6 ship.
Battery
The Nexus 6 battery life should be pretty good with a 3220 mAh capacity. This will be aided by Android 5.0 Lollipop, which can supposedly add around another 30 minutes of standby time compared to Android 4.4.4 thanks to optimized processing. The Nexus 6 also has turbo-charging functionality, to add hours of juice in just 30 minutes, and also built-in wireless charging capabilities.
The Galaxy S4 battery isn't bad at all with a 2600 mAh capacity. It doesn't come with some of the nicer battery saving functions found on the Galaxy Note 4 and Galaxy S5, and who knows if an upgrade to Android 5.0 Lollipop will help or hurt its ultimate ability to hold a charge (older devices are often negatively affected in the battery department by updated software), but, as of right now, we can only speculate that the Nexus 6 will perform better in this area.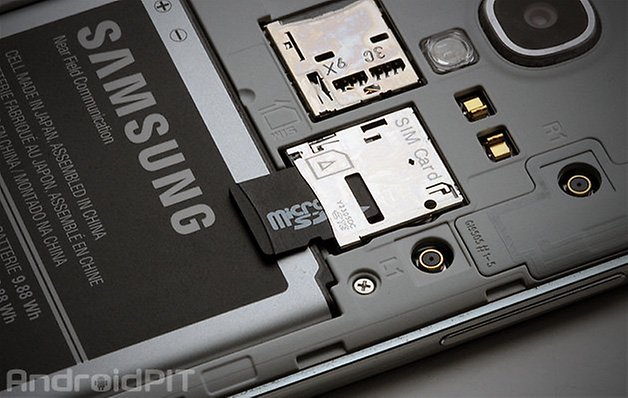 Nexus 6 vs Galaxy S4: tech specs
| | Nexus 6 | Galaxy S4 |
| --- | --- | --- |
| OS | Android Lollipop 5.0 | Android 4.2.2 Jelly Bean |
| Display | 5.96-inch QHD 2560 x 1440 @ 493 ppi | 5.0-inch super AMOLED, 1920 x 1080 pixels @ 441 ppi |
| Dimensions | 82.98 x 159.26 x 10.06 mm | 136.6 x 69.8 x 7.9 mm |
| Weight | 184 g | 130 g |
| Processor | 2.7 GHz Qualcomm Snapdragon 805 (quad-core) | 1.9 GHz Qualcomm Snapdragon 600, (quad-core) |
| RAM | 3 GB | 2 GB |
| Camera | 13 MP with OIS (rear), 2 MP (front) | 13 MP with ISOCELL sensor (rear), 2 MP (front) |
| Internal storage | 32 / 64 GB | 16 / 32 GB |
| Battery | 3,220 mAh | 2,800 mAh |
| Connectivity | LTE, NFC, Bluetooth 4.1, 802.11ac (MIMO) | HSPA, LTE, NFC, Bluetooth 4.0 |
| Price | 649 USD | 329 USD |
Conclusion
If you're looking to upgrade the Galaxy S4 to the Nexus 6, these are the key considerations: the camera sensors aren't so different, and at this stage we're unable to say with any certainty which is better. This may be quite telling in and of itself, the Nexus 6 camera is not a clear winner over a device which is a year and half old.
On the performance side you can expect much more from the Nexus 6 than the Galaxy S4 - it will multi-task far better, and run more smoothly overall. If there are any problems in this regard you can be sure we'll be the first to point it out.
To round things off the Nexus 6 will give you water resistance, lightning-fast (and wireless) charging, and a QHD screen - just remember that you won't be able to take your Galaxy S4 SD card containing all of your music and videos with you.
What do you think? Is it worth upgrading the Galaxy S4 to the Nexus 6?