MWC AndroidPIT Awards 2017: what you need to know before the show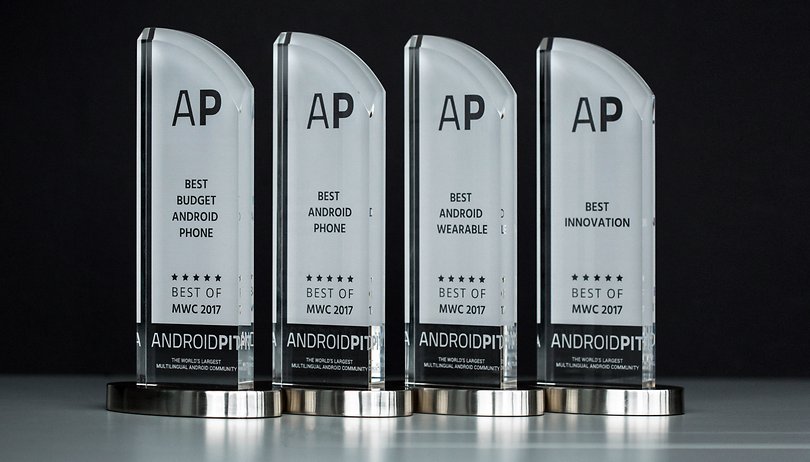 The Mobile World Congress is an intense time, this definitely being the case for AndroidPIT editors, as well as our readers and fellow tech fans, who are fervidly following the news. Press conferences from the biggest names take place all day long, new smartphones are presented as manufacturers try to dazzle us. And, of course, as is the case each time, the larger-than-life mobile convention brings a wealth of surprises and innovations. In order to commend this year's participants for their innovations, we will award the very best products with our own AndroidPIT MWC 2017 Awards. May the best house win.
Four Award Categories
The third edition of the AndroidPIT Awards will take place throughout the MWC and will reward the cream of the crop of the high-tech world. The aim is to hail the products that stood out. Furthermore, the most popular brands will not necessarily be awarded, but the best products, regardless of the manufacturer's size.
Four prizes will be awarded:
Best Android phone
Best budget Android phone
Best innovation
Best Android wearable
For each category, we'll have an internal vote among all AndroidPIT journalists, who cover news for France, Italy, Spain, Germany, the USA and Brazil. Of course, and as always, your voice will also be heard. That's why we encourage you to take part by commenting on this article.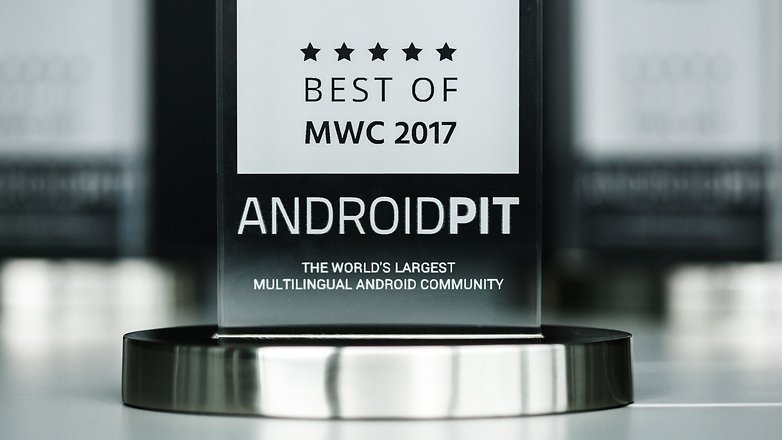 MWC 2017: best Android phone
Contrary to previous editions, this MWC will not see a Samsung smartphone be next in line for the MWC's best smartphone title. Samsung's absence has blown the competition wide open for other manufacturers. The battle is on as the smartphone manufacturers do all they can to launch a smartphone that will make everyone forget about the Galaxy S8.
The possible nominees: LG G6, Huawei P10, BlackBerry Mercury, Sony...
In your opinion, which manufacturer will present the best smartphone at the MWC 2017?
MWC 2017: best budget Android phone
This year's AndroidPIT Award seeks to applaud the manufacturer that offers the best smartphone at a reasonable price (around $300). The most important criteria includes: design, technical specifications, originality, functions, integrated services… Well, it's a long list, as you can imagine. Last year, surprisingly, it was Alcatel that won the prize with its Idol 4, a reversible smartphone for which the box transformed into a virtual reality headset.
The 2017 competition is fierce and there's no doubt that all contenders want to launch the best smartphone possible to conquer the mid-range market.
The possible nominees: Lenovo Moto G5, Honor, Sony...
MWC 2017: best innovation
The 2017 MWC could also surprise us in a number of ways. The Barcelona convention is a cornucopia for high-tech fans and will be exciting this year as there will be many surprises regarding drones, virtual reality and the Internet of Things, to name just a few of the many innovations that are getting some traction.
Last year, we awarded the modular LG G5 but the choice was difficult as the concepts from Sony (Sony Concept Agent, Sony Beamer) also got our attention.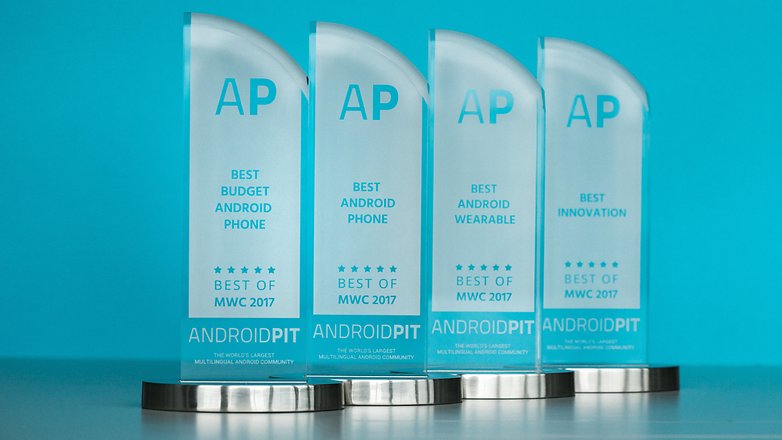 MWC 2017: best Android wearable
Keeping a relatively low profile last year, wearables (connected accessories) could find their way back to the limelight in Barcelona this year. Assistant technologies, as in Google Home and Amazon Echo, are starting to make their appearance in households and are communicating more and more with objects with which people interact. The fitness tracker market continues to improve, Bluetooth accessories are multiplying, smartwatches running Android Wear 2.0 are becoming important again… In short, there are a lot of wearables.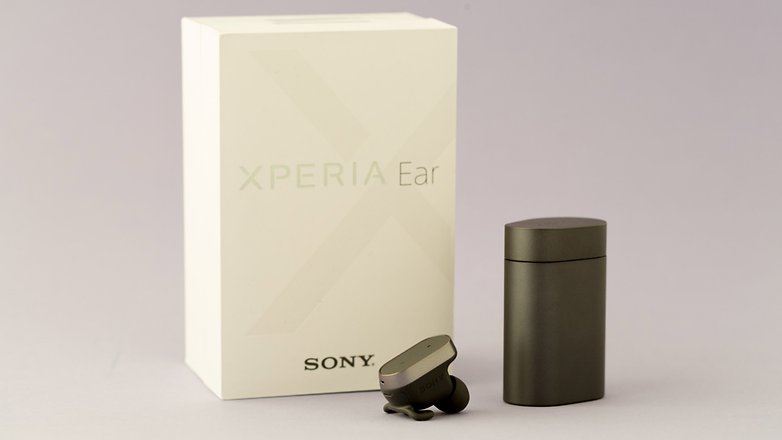 Last year, Sony won in this category for its Xperia Ear, a Bluetooth device able to follow itineraries, reply to emails and messages, that could also receive calls and weather updates.
Which newcomers do you think will make their mark at the 2017 Mobile World Congress? Do you think there will be any surprises? Let us know in the comments below.