How different music streaming platforms use AI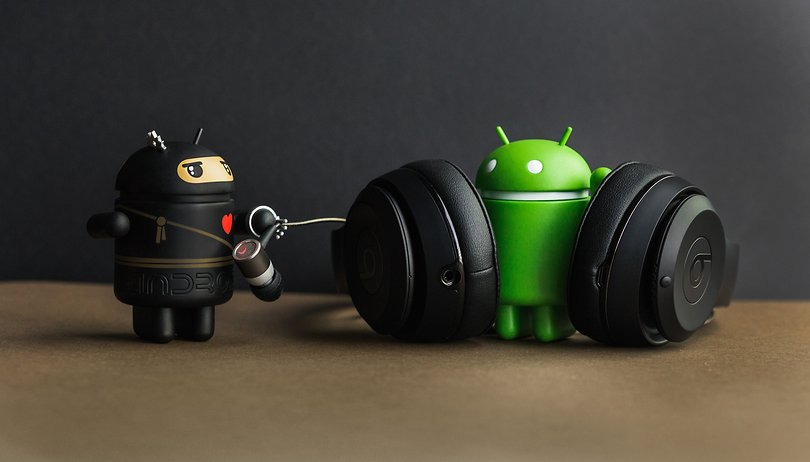 The Internet has played a crucial role in the growth of music streaming. Just think that in 2016, for the first time ever, these platforms generated the majority of music industry revenue. All thanks to the early integration of artificial intelligence to the services of major music providers, such as Spotify, Apple, Google, Pandora and Amazon. Let's see how they utilized it.
By now almost all music streaming services help users to create the right playlist through AI and machine learning, which are able to understand the tastes of customers and recommend songs to add to the queue. Let's see together how the main players in the music streaming sector use these technologies to automatically improve their services.
Spotify
With just over 70 million subscribers, Spotify is the undisputed leader in music streaming. But it was only after the acquisition of the music intelligence platform Echo Nest in 2014 that Spotify was able to offer the famous Discover Weekly - its weekly music recommendation service based on previous playlists and users' personal preferences.
In practice, Spotify's algorithm continuously analyzes the playlists of its subscribers around the world, comparing them with the songs that are listened to, and then formulates very precise related playlists. This process involves scanning millions of users each time, so you can find other people who are listening to similar playlists. Once this is done, Spotify compares the tastes of each user, crosses this data and finds suitable songs to recommend later.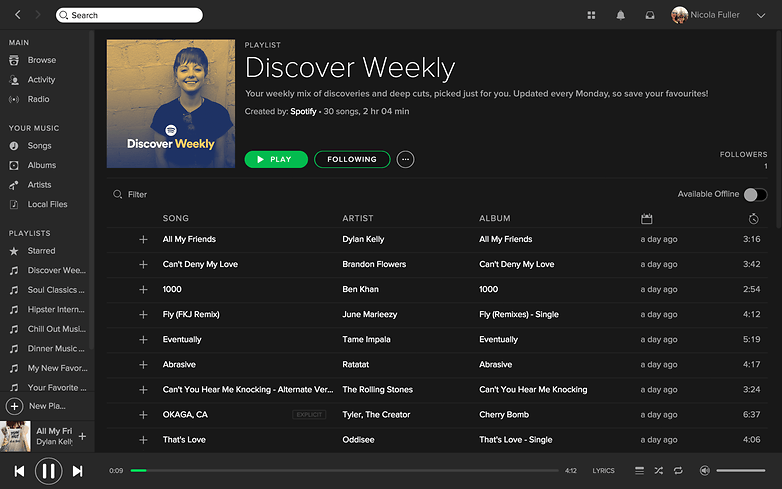 Discover Weekly was positively received and appreciated by subscribers. But Spotify didn't want to stop there and, using a similar algorithm, launched another function called Release Radar, which is a weekly custom update based on the artists.
Apple Music
With the help of the iPod and iTunes, Apple has redefined its customers' entire music experience. Despite this, even in Cupertino, they felt the need to implement AI to keep up with competitors. And so, Apple first acquired Siri in 2010 and, more recently, Shazam. Siri doesn't need any introduction, she's the virtual assistant we've come to know over the years. Shazam, on the other hand, is the application that can identify digital audio and video contents based on a short audio sample, simply by using the device's microphone.
With 36 million subscribers, Apple Music ranks second in the music streaming industry, although unlike all other platforms, Apple offers a complete solution for music, movies, TV series, books and other related services.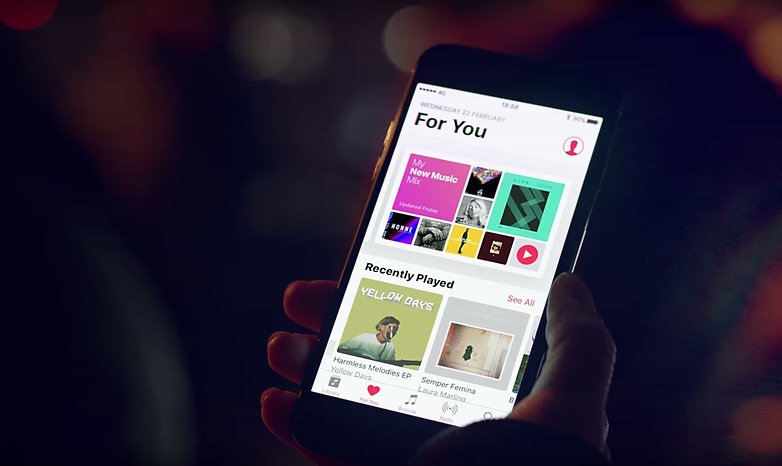 However, unlike Spotify, Apple Music offers only one AI-based service called Genius Playlist, in which the user selects a song they like, then the algorithm generates an instant playlist with songs that might be related to it, after analyzing previously listened to playlists, likes, dislikes and skipped songs.
Amazon Music
Amazon is now one of the leaders in the AI and IoT services sector thanks to its Echo products, equipped with the Alexa voice assistant. A true expert in this field, Amazon is always refining its algorithms, especially in the field of online shopping, allowing customers to find more and more accurate related products based on their previous searches or purchases.
In music, Amazon's speech recognition system can tell which song you want to listen to in millions of tracks by simply quoting a sentence in the lyrics. How many times have you remembered part of the lyrics of a song, but not the exact title? Why take your smartphone and type the lyrics on Google when it's easier to say "Alexa, let me listen to the song that goes "..." and quote the lyrics that you remember, hopefully accurately. Fans of classical and techno music may be a little frustrated in this case though.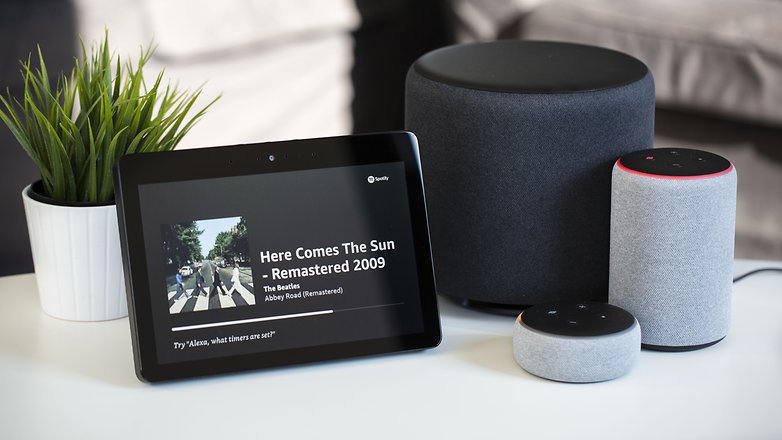 Thanks to the fact that a small part of Amazon's music platform is available free of charge to its Prime users, Amazon Music ranks third in the streaming music industry with its 16 million monthly subscribers.
Pandora
Created in January 2000 and currently available only in the United States, Australia and New Zealand, this service is known for its incredible catalog of tracks, but also for its recommendation system tailored to fit every user's specific taste.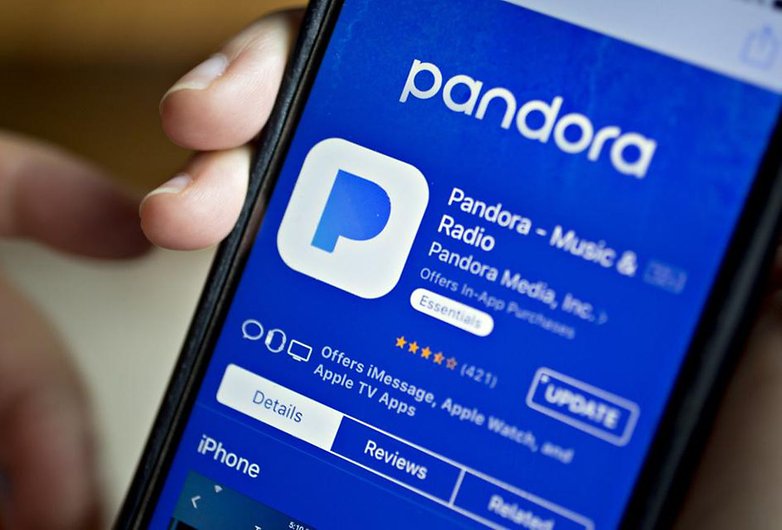 Pandora doesn't make random choices either. Thanks to AI it analyzes hundreds of attributes related to the songs played in sequence by clients to understand their tastes. What's most amazing is that its algorithm can even be based on multiple genres at once. Suppose you're a fan of rock music, but also rap. Pandora will be able to offer you a rich playlist composed of artists of both genres, or artists who have mixed rap and rock in their tracks.
Google Play Music
When we talk about Artificial Intelligence and machine learning we can't help but talk about Google. Mountain View's music streaming service, Google Play Music, has been moving automatically since 2016, when Google decided to redesign the Android and iOS app and integrate AI algorithms into it.
The application can take into account factors such as location, time of day and weather to suggest the right tracks from the catalog of over 30 million songs. Would you like to enjoy a Saturday night at home? It will recommend a cheerful and energetic playlist of the best pop hits. Just got home from work? It will suggest a variety of softer songs.
Are you aware of other music streaming platforms that take advantage of AI and machine learning? Let us know in the comments.