Motorola Moto X vs Moto X 2014 specs comparison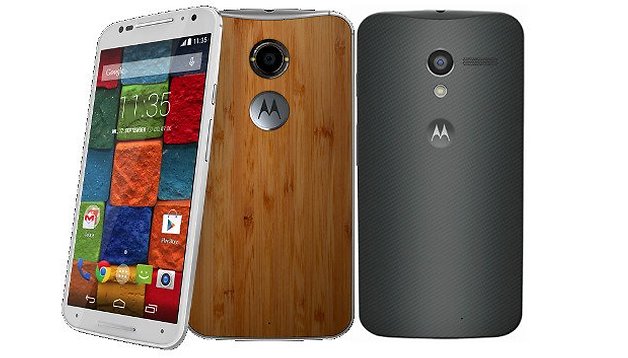 Motorola unveiled the latest version of its flagship handset, the Moto X, at IFA 2014. The new Moto X will be available to all in the coming weeks, and some are wondering how it stacks up against the last generation device. Our comparison shows the key differences between the Moto X 2014 model and past iteration in terms of design and features. Read on to find out what's new with the Moto X. NEXTPITTV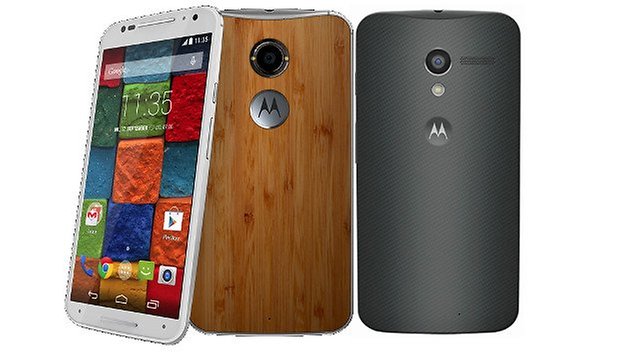 Design
The new Moto X has undergone a somewhat gentle facelift. It has a metal frame, a larger display, leather or bamboo style reverse, more overt camera module Motorola logo, but it still retains the spirit of its predecessor - for better or for worse.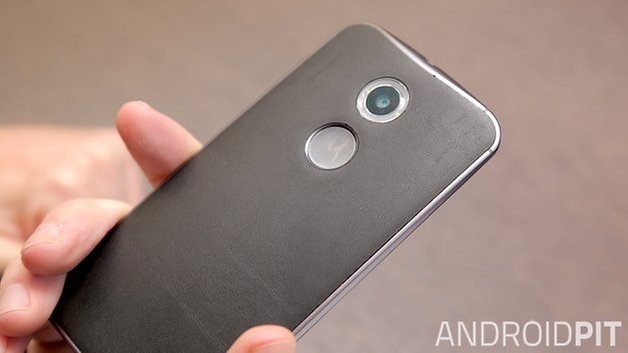 Display
The display of the new Moto X is about 1 cm larger and has a higher resolution. The pixel density increases from 312 ppi on a 4.7-inch display to 424 ppi on a 5.2-inch screen for the new version. The screen-diagonal was significantly increased and is now on a level with the Xperia Z3 and only slightly smaller the Galaxy S5. The full HD resolution corresponds to the current flagship standard, with the AMOLED display technology being favored by many manufacturers, including Samsung.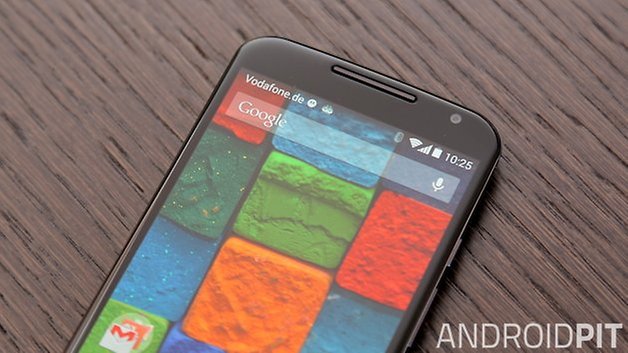 Hardware
From the somewhat weak dual-core 1.7 GHz Snapdragon S4 Proclock processor found on the original Moto X, Motorola has made ​​a big step forward. The Moto X 2014 has a quad-core Snapdragon 801 with a clock speed of 2.5 GHz. The accompanying 2 GB of memory is also befitting of the current flagship trend. This set of hardware specs can safely be considered premium flagship standard; Motorola has confidently responded to critics who had issues with the first Moto X being called a true high-end smartphone.
Camera
The resolution of the Moto X camera has been upgraded from 10 to 13 megapixels. Once again, the Moto X features a quick-start gesture (rotating the wrist) which can launch the camera directly from standby mode, but the camera flash has changed position and is now housed around the lens. The resolution of the front camera has remained the same at 2 megapixels. Finding out the extent to which these changes have affected the camera performance will have to wait until we conduct a full test when the new Moto X is released.
Battery
The battery capacity has been raised only slightly, from 2,200 mAh to 2,300 mAh. By comparison, the Galaxy S5, with similar overall specs, has a 2,800 mAh battery. We have to hope that the hardware inside the new Moto X has been optimized so that the battery life won't be killed by the upgraded hardware. Again, we will have to wait for our full review to ascertain this.
Technical Specifications
| | Motorola Moto X (2013) | Motorola Moto X (2014) |
| --- | --- | --- |
| System | Android 4.4.4 (after update) | Android 4.4.4 |
| Display | 4.7-inch, 1,280 x 720 Pixels, 312 ppi | 5.2-inch, 1,920 x 1,080 Pixels, 424 ppi |
| Processor | Qualcomm Snapdragon S4 Pro, 1.7 GHz | Qualcomm Snapdragon 801, Quad-Core, 2.5 GHz |
| RAM | 2 GB | 2 GB |
| Internal Storage | 16/32 GB | 32 GB (expandable via microSD-card slot up to 128 GB) |
| Camera | 10 MP (rear), 2 MP (front) | 13 MP (rear), 2 MP (front) |
| Connectivity | Wi-Fi, LTE, Bluetooth 4.0, NFC | Wi-Fi, LTE, Bluetooth, NFC |
| Dimensions | 129.4 x 65.3 x 10.4 mm | 140.8 x 72.4 x 9.9 mm |
| Battery | 2,200 mAh | 2,300 mAh |
| Weight | 130 g | 144 g |
| Price | 399 USD | 579 USD |
Conclusion
The new Moto X follows a similar design ethic as its predecessor, but is still unmistakably improved. Better materials give the new Moto X a more premium feel than its predecessor, and it has a larger screen with higher resolution - meeting the current standard for flagships. It has also improved in almost every technical department over its predecessor. In short, people are going to find it very difficult to level the same set of criticisms at this Moto X device as they did the last one.
We will have a more in depth look at these two devices when the new Moto X is released. In the meantime you can keep up to date with all of the price and availability news for the Moto X in our dedicated article.
What are your thoughts on the new Moto X?