Motorola Moto X (2014) vs iPhone 6 comparison: American flagships do battle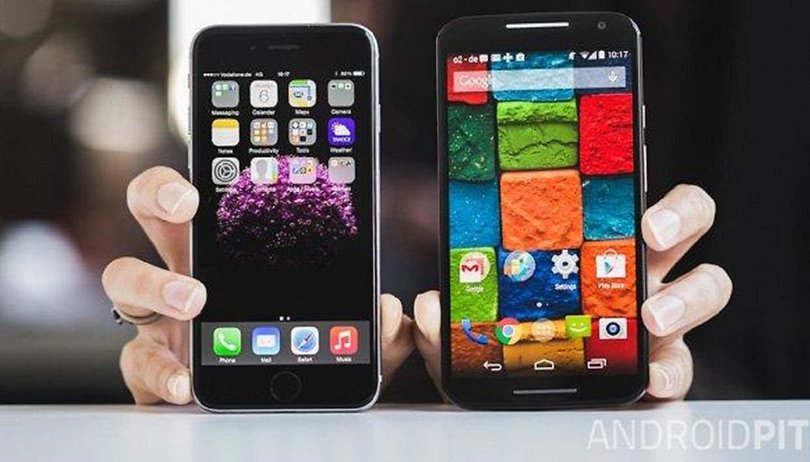 The Motorola Moto X (2014) is a brilliant Android flagship. With its unique design and excellent hardware delivered at a reasonable price, you can count on Motorola to provide wonderful hardware that won't break the bank: it's one of the only US smartphone manufacturers that can. But how does it hold up against Apple's notoriously overpriced, but undeniably sexy, iPhone 6? We compare two of the best from the west in our Moto X (2014) vs iPhone 6 comparison.
iPhone 6 vs Moto X (2014) comparison: Design and build quality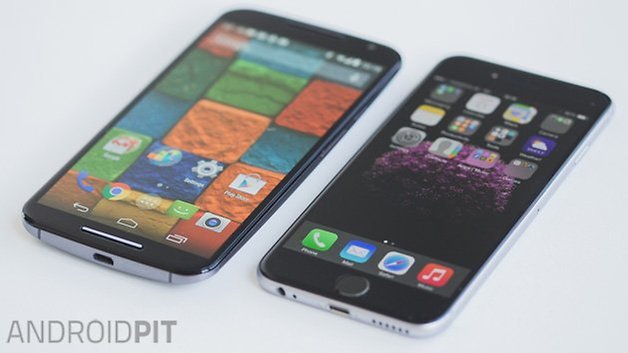 As far as smartphones go, these devices couldn't be further apart. A charcoal, curved, fat Moto X (2014) meets the dainty, smooth silver of the iPhone 6.
The 2nd gen Moto X features a similar design to that of the Nexus 6, and it's by no means slim, but that's not to say it's unattractive. It's a distinct smartphone design with a matte rear and the metal sides give it a sultry feel.
Though things aren't strikingly different from the front of the iPhone 6 and Moto X (2014), speakers and the iPhone's physical home button aside, the other areas of the devices present clear differences.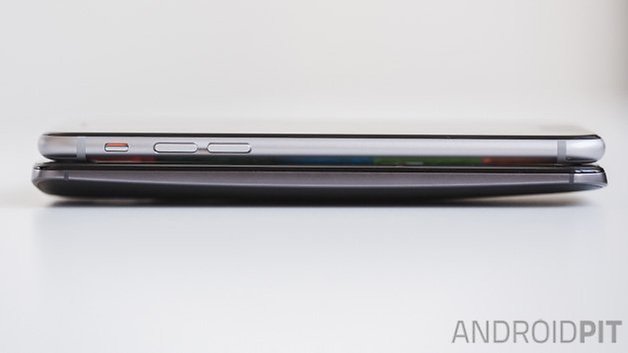 The Moto X (2014) has flat, asymmetric edges compared to the curves of the iPhone 6, but it is much thicker at 10 mm compared to the iPhone 6's 6.9 mm. The iPhone 6 is also shorter and narrower than the the Moto X (2014), with a glass and metal finish which gives it a higher-quality feel.
The iPhone 6 has only a single music speaker at the bottom of the handset, whereas the Moto X (2014) has it placed on the front.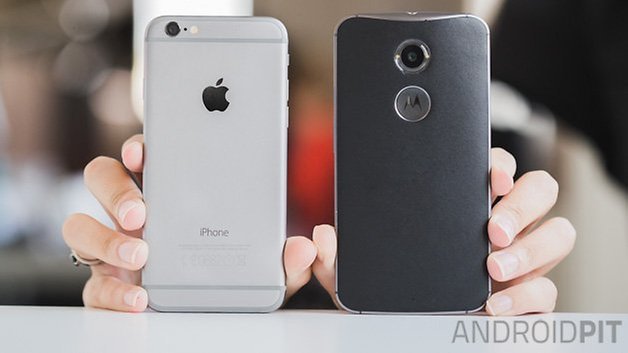 The difference in weight is also worth pointing out. The iPhone 6 is about 10 percent lighter than the Moto X, at 129 g compared to 144 g. The Moto X is also water-resistant, to some extent, and durable, whereas the iPhone 6 is about as resistant to damage as Michael Bay is to bad screenplays.
The consistency of the iPhone 6 design, and attention to detail on the buttons and port placement, means the iPhone 6 clinches it in the design stakes. Audio output ports in the middle of devices never feel organic to me, but having it at the top of the Moto X is a poor choice (we usually put devices head first into our pockets don't we?). It just feels more natural to connect headphones at the bottom side like on the iPhone 6.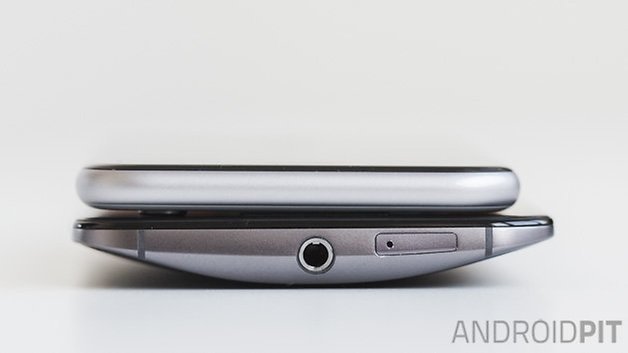 iPhone 6 vs Moto X (2014) comparison: Display
The Moto X (2014) features a 5.2-inch Full-HD (1,920 x 1,080) AMOLED screen with roughly 424 ppi. It's not the brightest handset, but it is highly detailed. The Moto X display takes up around 73 percent of its entire frame, compared to the iPhone 6's 66 percent screen-to-body ratio.
This is a significant difference: the Moto X feels like it has a much larger display despite the device itself not being dramatically larger.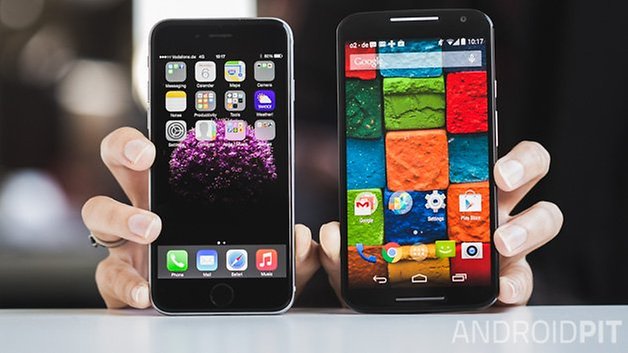 The iPhone 6 by comparison has only 326 ppi, and a 1,334 x 750 resolution on its 4.7-inch Retina HD LCD display. Nevertheless, the screen is brighter and looks better in direct sunlight. Up close it can't match the Full-HD detail of the Moto X (2014), but it produces more vivid colors and looks just as defined under most circumstances outside of viewing high-definition media.
iPhone 6 vs Moto X (2014) comparison: Performance
The Moto X comes with a quad-core Snapdragon 801 processor, one of the major Qualcomm chipsets from last year, and 2 GB of RAM. The iPhone 6 is packing a dual-core, 1.4 GHz Cyclone CPU with 1 GB of RAM and both devices are lightning fast, consistently dishing out smooth performance in day-to-day usage.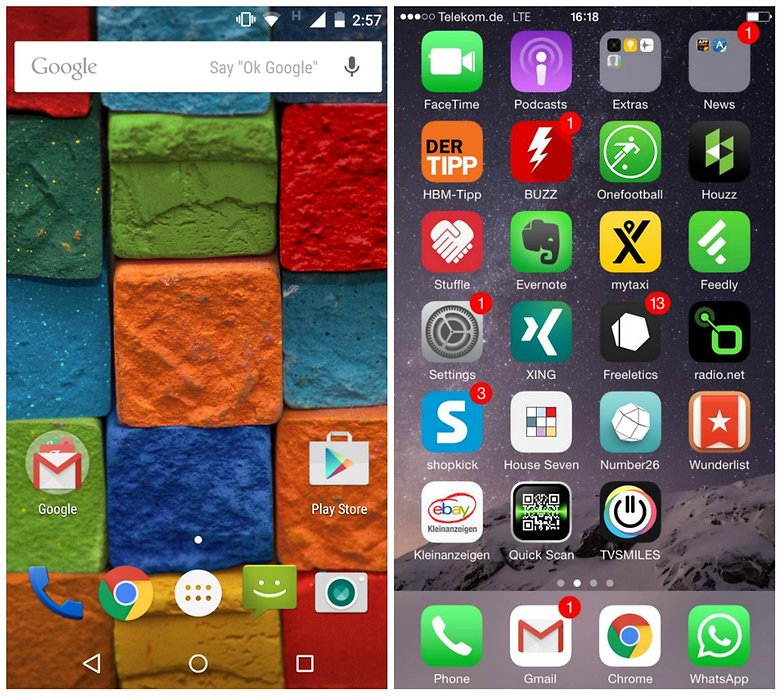 It's only when it comes to heavier gaming duties that the iPhone 6 pulls slightly ahead with its quad-core graphics processing. Overall, though, in most real-world scenarios there isn't a lot separating them.
Audio, on the other hand, is a one-sided fight. Front facing speakers generally sound more impressive than speakers housed on the bottom or rear of a device. If you're in it for the media experience, blasting music through the Moto X (2014) feels completely different to doing it on the iPhone 6, and it's different in a good way.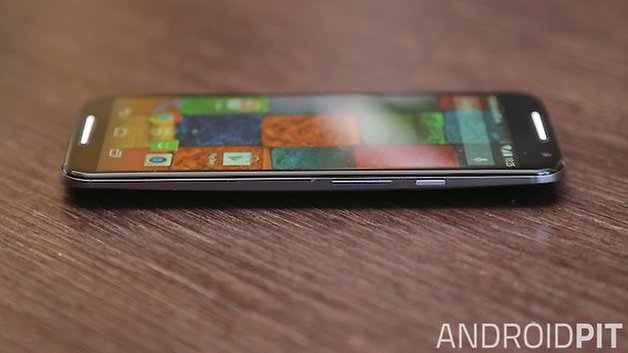 The Moto X (2014) can now be upgraded to Android Lollipop, and it's running a near-stock version, while the iPhone 6 comes with iOS 8. Both of these operating systems present their own advantages and disadvantages; you can read more about these in our full iOS 8 vs Android Lollipop comparison.
iPhone 6 vs Moto X (2014) comparison: Camera
The Moto X (2014) arrives with at 13 MP rear camera compared to the iPhone 6's paltry 8 MP snapper, but it's the iPhone 6 camera which is far stronger. Apple knows how to make its hardware work, and while Sony is loading its cameras with 20.7 MP sensors trying to compete, somehow Apple's iSight camera still outperforms it in many areas.
As for how it holds up against Motorola's offering, aside from a relatively small difference in pixel density (5 million pixels isn't as many as it sounds), the iPhone 6 produces far superior photos, in color, contrast and tone. Don't forget that even the Moto G (2014) has a better camera than the Moto X (2014).
In the below pictures, the Moto X (2014) is always the top picture, and the iPhone 6 is the bottom. All pictures were taken at 8 MP (4:3) and with HDR on.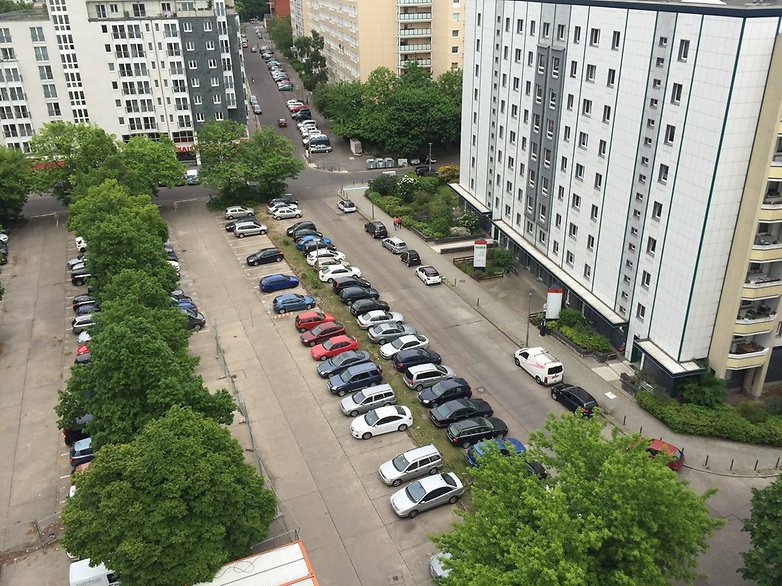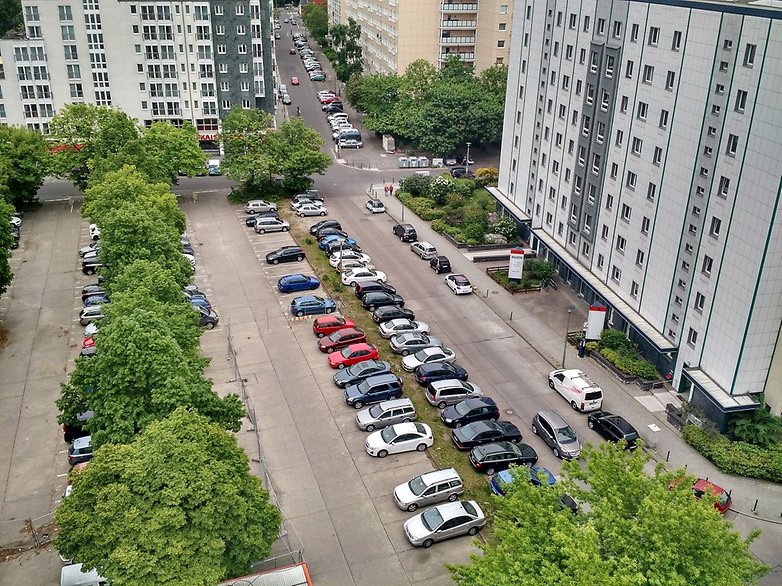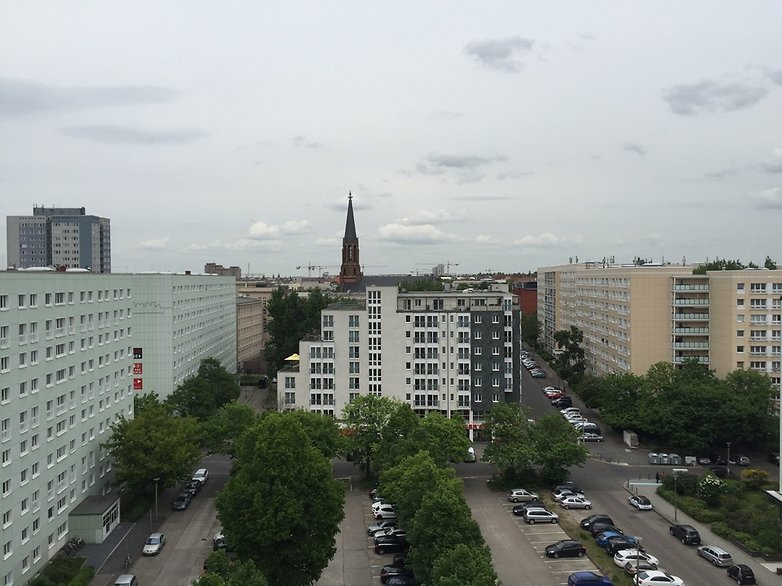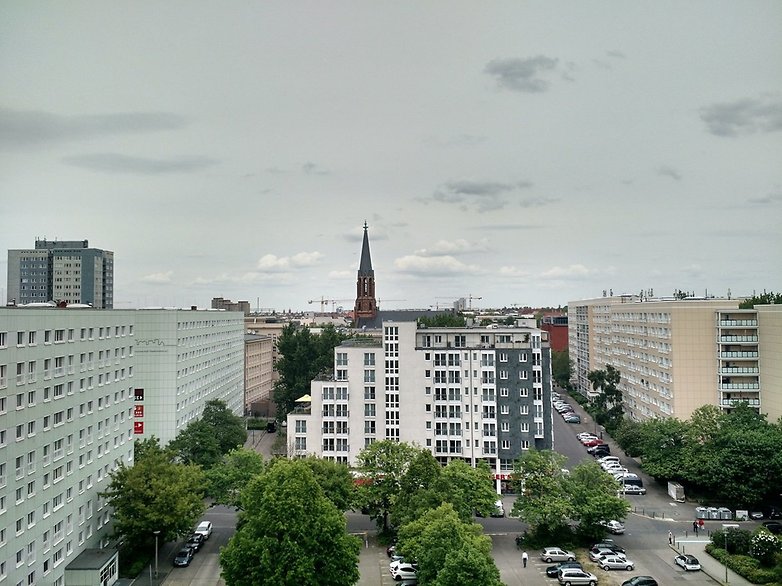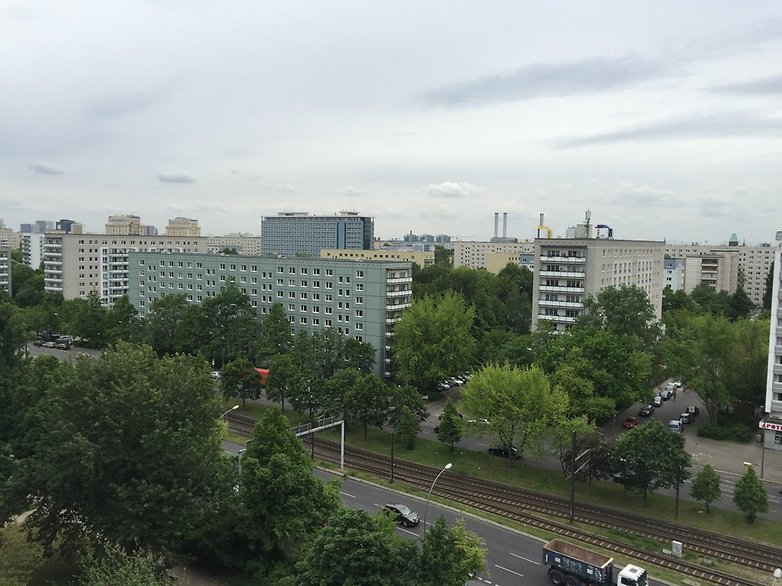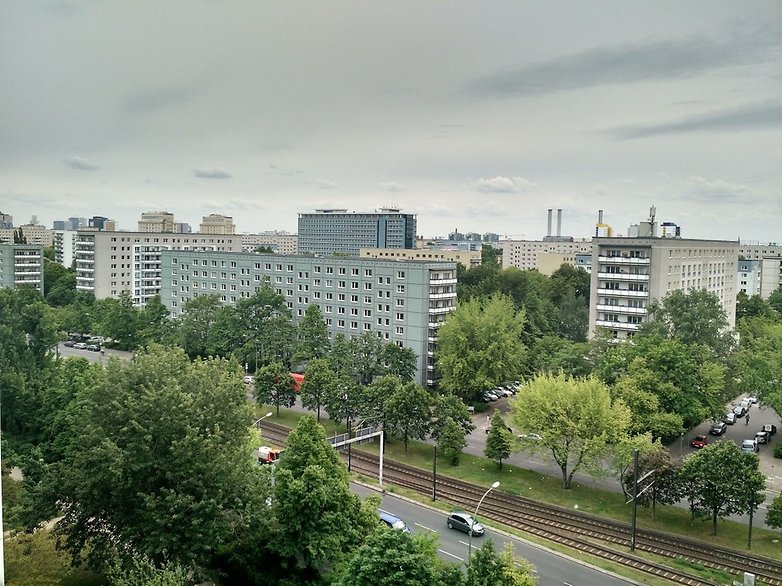 iPhone 6 vs Moto X (2014) comparison: Battery
Housed somewhere under that large hump of the 2nd gen Moto X is a 2,300 mAh battery. This is such a small battery to power the 5.2-inch Full-HD display and Snapdragon 801 processor that drives the Moto X that the Moto X (2014) suffers for it. Getting more than 24 hours of normal use with the Moto X (2014) is difficult, even when utilizing its battery saving options.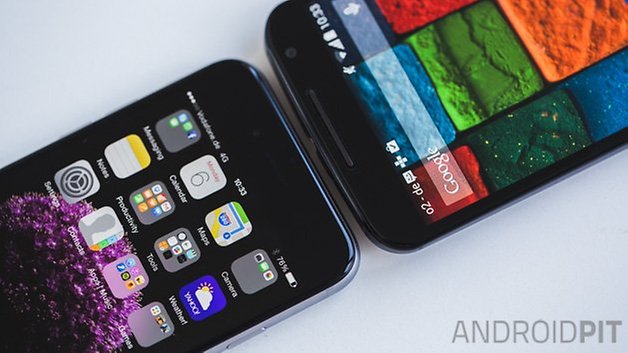 The Moto X (2014) does house a quick charge feature said to provide around eight hours of battery life in around a 15-minute charge, but this is disappointingly only possible with a turbo-charger purchased separately.
The iPhone 6 battery life isn't great and its raw capacity is even smaller than the Moto X (2014) at 1,810 mAh, but it still outperforms the Moto X in general use thanks to hardware optimizations. Neither the iPhone 6 nor the Moto X (2014) battery is removable, however.
iPhone 6 vs Moto X (2014) comparison: Price and conclusion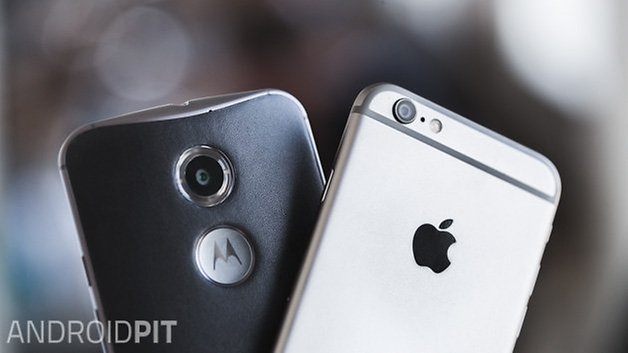 If you're looking purely for a media device to play music or watch that Saturday morning documentary, the Moto X (2014) might be for you. It has a larger screen and better audio than the iPhone 6, at a cheaper price. The iPhone will currently set you back around 700 USD for the unlocked, 16 GB version, and the Moto X (2014) costs 500 USD for the same.
But the iPhone 6 is a stronger handset overall. The cameras are on different wavelengths, and the iPhone 6 also provides better battery life, and often a nicer display, in a neater package. That's not to say the Moto X (2014) isn't a quality handset - against most other Android phones it's a winner. But the cold numbers belie the real world performance of the iPhone 6: it's powerful where it matters.