Motorola Moto G10 review: the value-for-money king is dead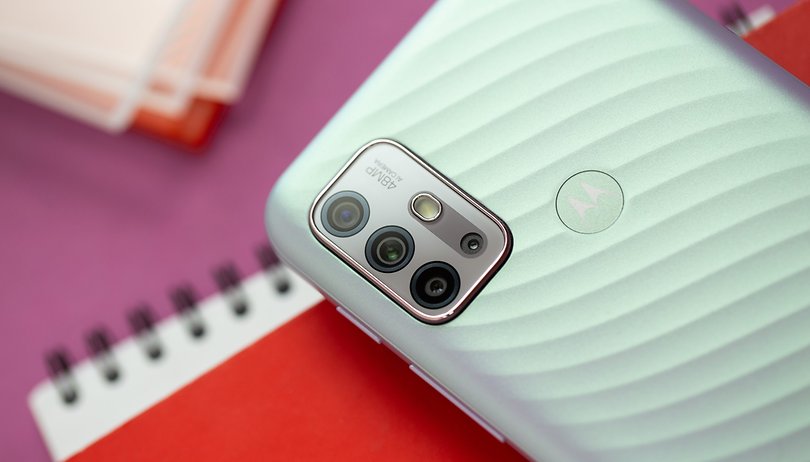 The tenth generation of the Moto G series does not pack a pleasant surprise like the first model, but it does bring an important feature: a 5,000 mAh battery. But is that enough to make you pick up this smartphone? After spending two weeks reviewing the Moto G10, my answer is a resounding no!
Good
Battery life

Expandable memory

3.5mm headphone jack

FM radio
Bad
HD+ display

Battery charging time

Not expected to receive Android 12

Price
Motorola Moto G10: All deals
Moto G10 is a no-frills handset
The Moto G series broke new ground in Motorola's history, where it opened the doors for everyone to be able to enjoy a stock Android experience without having to pick up a Pixel device. On top of that, it also introduced the value-for-money proposition to emerging markets where smartphones are concerned.
Taking this into consideration, reviewing the tenth generation of the series generated a great amount of excitement and expectations in me. However, the Moto G10 ultimately delivered a far more mediocre experience compared to its competitors and has no real reason to exist when Motorola itself offers a far better proposition without costing you too much more.
If you are thinking of picking up the Moto G10, I would strongly recommend you pick up the Moto G30.
This Moto G10 review is based on three features that were highlighted by Motorola's marketing campaign as the main strengths of the handset: a quad-camera module, strong, battery life, and capable performance. While the battery life is definitely impressive, it is far from surprising considering this smartphone packs a 5,000 mAh capacity battery within.
Who is the Moto G10 made for?
As mentioned above, Motorola highlighted three main strengths in Moto G10: the camera, battery, and performance. Hence, this is a device for those who want to share photos on social networks and instant messaging programs, perform basic productivity and leisure functions, without having to worry about power consumption .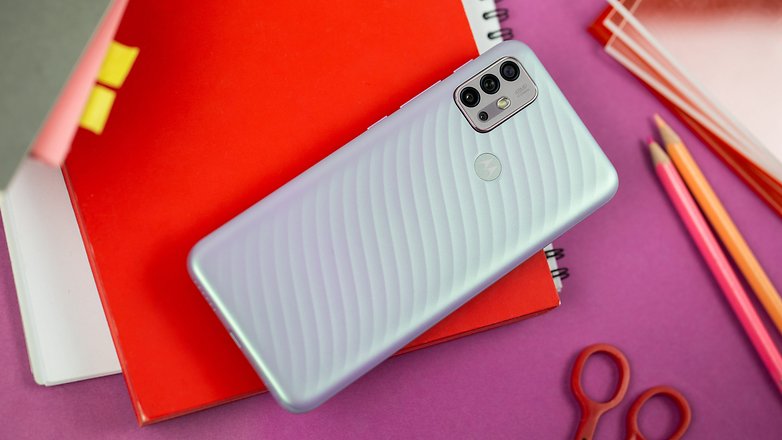 Moto G10 offers below-average performance
The Moto G10 is powered by a 1.8 GHz octa-core Snapdragon 460 chipset that sports an Adreno 610 GPU to handle the graphical workload. In other words, this is a classic low-end smartphone processor, clearly defining where the Moto G10's place is in the global market hierarchy. This SoC is more than capable of handling the majority of daily tasks well, such as the sending and receiving of messages, checking on your emails, browsing the Internet, and scrolling through the various social networks that you are signed on to effortlessly.
However, if you were to ask for more from the Moto G10, it is unable to do just that simply because it is limited by its processor. This is why having a dedicated mode for gaming just doesn't quite cut it for the Moto G10 as it is simply incapable of offering a fluid gaming experience. Both Mario Kart Tour and Hot Wheels Infinite Loop are games that I consider to feature reasonable graphics that should be able to run on mid-range devices smoothly, but even then, the gaming experience was far from smooth. In addition, the overall user interface left a bitter taste in my mouth with persistent sluggishness when multitasking, while launching an application takes longer than expected for devices that fall under the G series.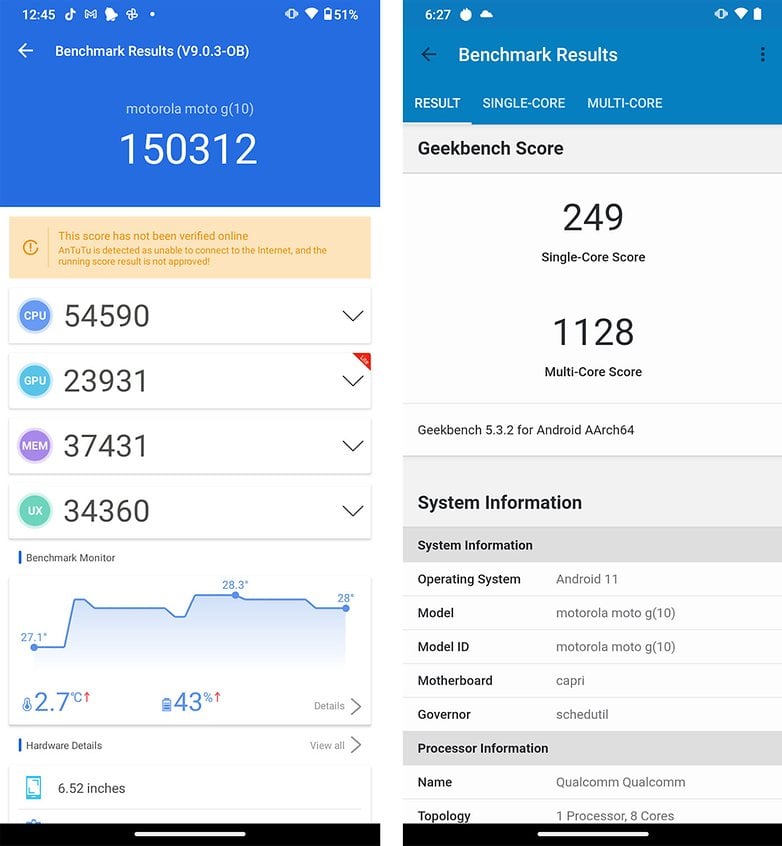 The device features 4GB RAM and 64GB of internal storage, of which only 48GB is available for use as the rest is taken up by the system. With so many models dropping microSD memory card support, I want to point out that the Moto G10 has not taken this route, so you can still take advantage of expandable memory as and when the need arises.
About Moto G10's display
What further hinders the overall smartphone experience is the quality of the display - or rather, the lack of it. With a resolution of 1,600 x 720 pixels (HD+), a refresh rate of 60 Hz, and 269 ppi pixel density, these are definitely not figures that would impress anyone. With such specifications on a 6.5-inch display, it actually gives the impression that we can count the number of pixels on the display based on the content being viewed at the moment. Hence, watching movies and TV series may not be as enjoyable on the Moto G10, despite the fact that it packs a 20:9 aspect ratio .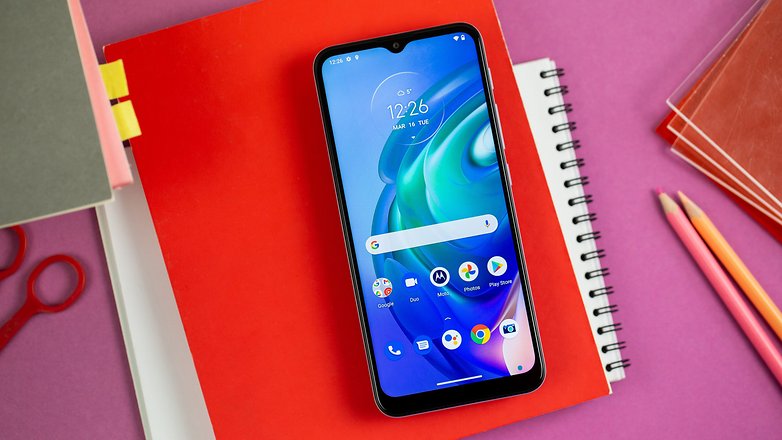 About Moto G10 software updates
The Moto G10 hit the market with the latest version of Google's mobile operating system, Android 11, right out of the box. However, the real surprise here is to see that the tenth generation of this iconic Motorola series will be discontinued precisely because of what made it popular in the first place: receiving at least two major Android updates. The new Moto G10 should see out the rest of its lifetime with Android 11, just like how it was upon unboxing.
Another area of concern for the Motorola G10 is its update cycle. A Brazilian Motorola PR official revealed to us at launch saying that the Moto G10 would not get the Android 12 update because they don't want to mess with the performance of the hardware in the future. At this moment, we are not sure if this decision extends to the global variants of the phone. By taking this stance, Motorola has placed the Moto G series on the same level as that of the Moto E line, and this goes against the thinking of companies such as Samsung, who recently guaranteed three years of Android updates for the company's mid-range smartphones, as is the case of the recently announced Galaxy A52.
We have debated much about this topic, and I believe that this initiative was made not because they wanted to make compromises on the entry-level handset's performance like the Moto E series. What I am disappointed with here is Motorola's deliberate choice of hardware components inside the Moto G10 that will clearly be outdated with any new Android version update. We will look at how the Moto G10 should actually be part of the E series. #micdrop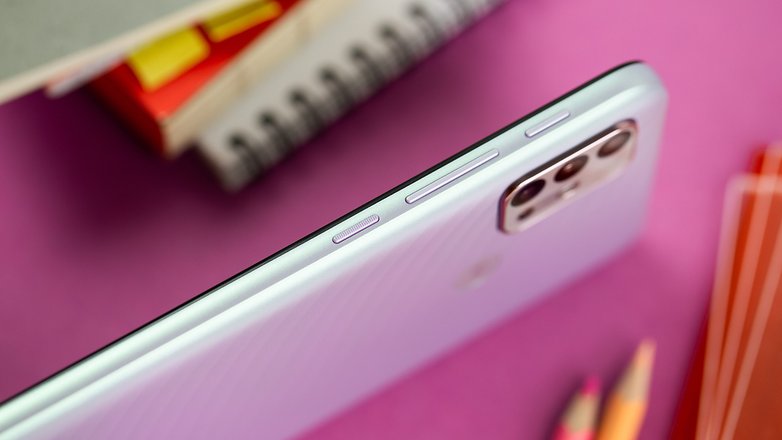 The camera fails to impress
The Motorola Moto G10 features a quad-camera system with the following specifications:
48 MP main camera, f/1.7 aperture, and 79° field of view;
Ultra-wide camera of 8 MP, f/2.2 aperture, and 118° field of view;
2 MP Macro camera, f/2.4 aperture, and 85° field of view;
2 MP depth sensor, f/2.4 aperture, and 80° field of view;
Digital zoom up to 8x;
8 MP front camera, f/2.2 aperture and 81° field of view.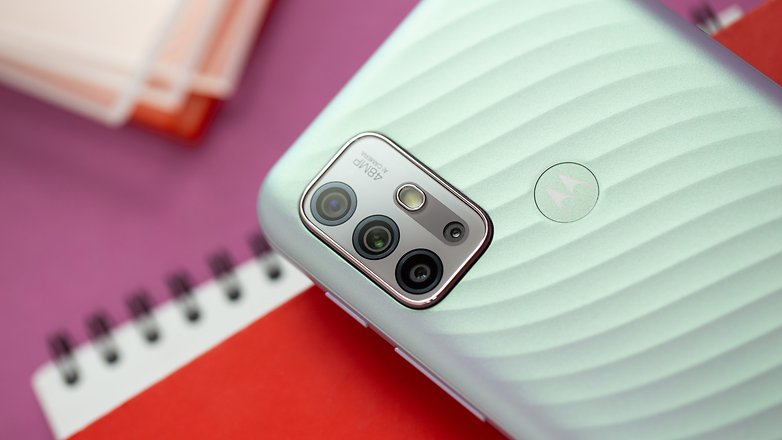 On paper, there are many features that the Moto G10's quad-camera module is capable of. In reality, the smartphone only delivers a satisfactory experience. Yes, you can play around with the main camera, but at the end of the day what matters is the practical use of the entire quartet, and whether the results are worth sharing on social media and instant messengers, right? In this aspect, the Moto G10 fails spectacularly across the board.
First, we must point out that the 48 MP sensor combines 4 pixels in 1 single-pixel (pixel binning) to deliver 12 MP resolution photos. This technique is known as pixel binning and currently sees action in numerous mid-range smartphones. Under good lighting conditions, the Moto G10's main sensor delivers satisfactory images.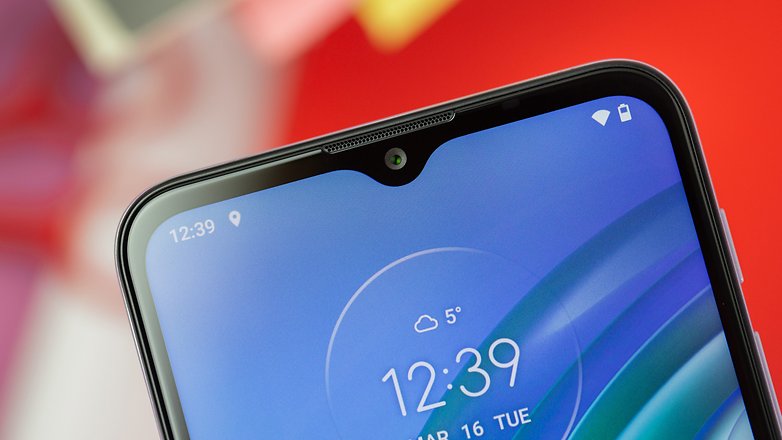 When we shift our attention to the ultra-wide camera, the results are still decent under good lighting conditions, albeit with some bit of distortion as expected. But the most striking thing are the images taken at night, because even with the dedicated night mode, the lighting optimization in photos makes everything look very artificial, and you cannot even tell that the shot was captured at night.
Hence, if you are on a quest to capture photos at night or in low light conditions, the results will be mixed due to the artificial lighting algorithm. You will always run the risk of overexposure. The result is even more pronounced when you are in pitch black areas as the night mode activates. Check out some examples below: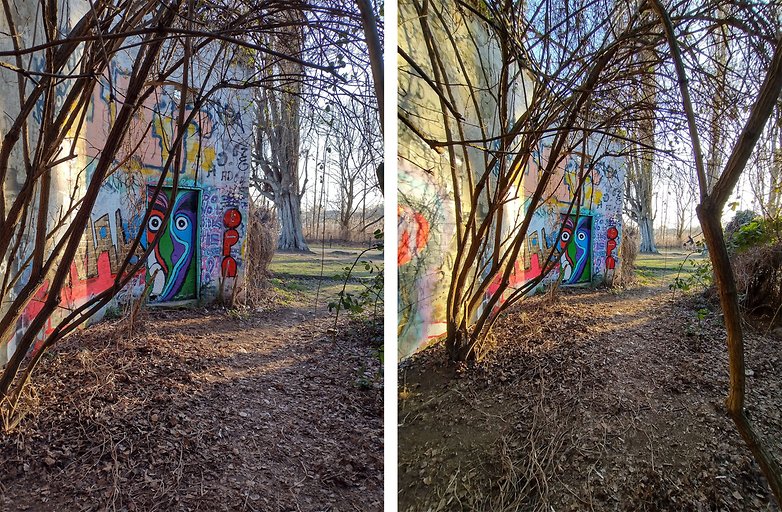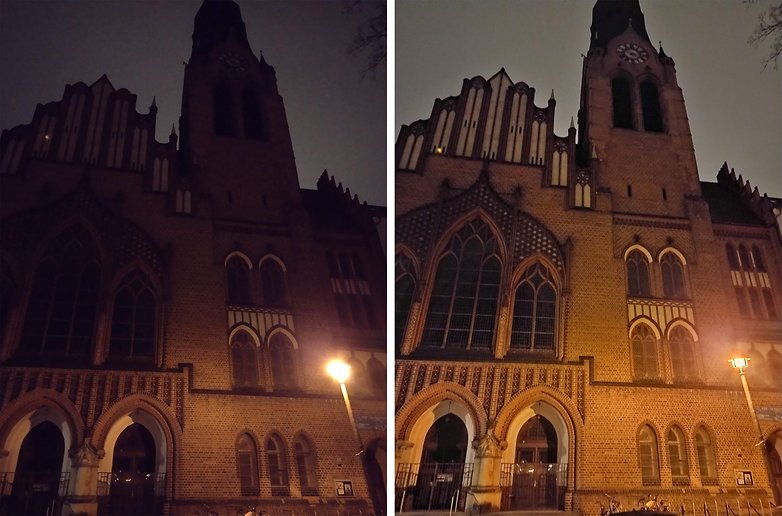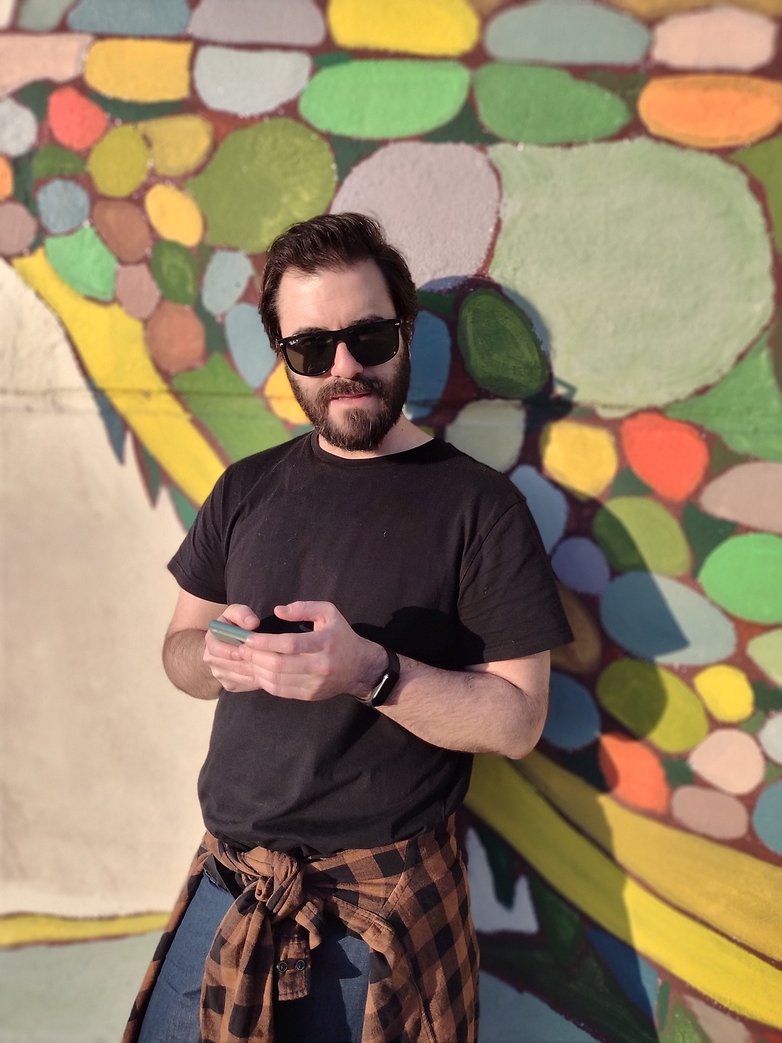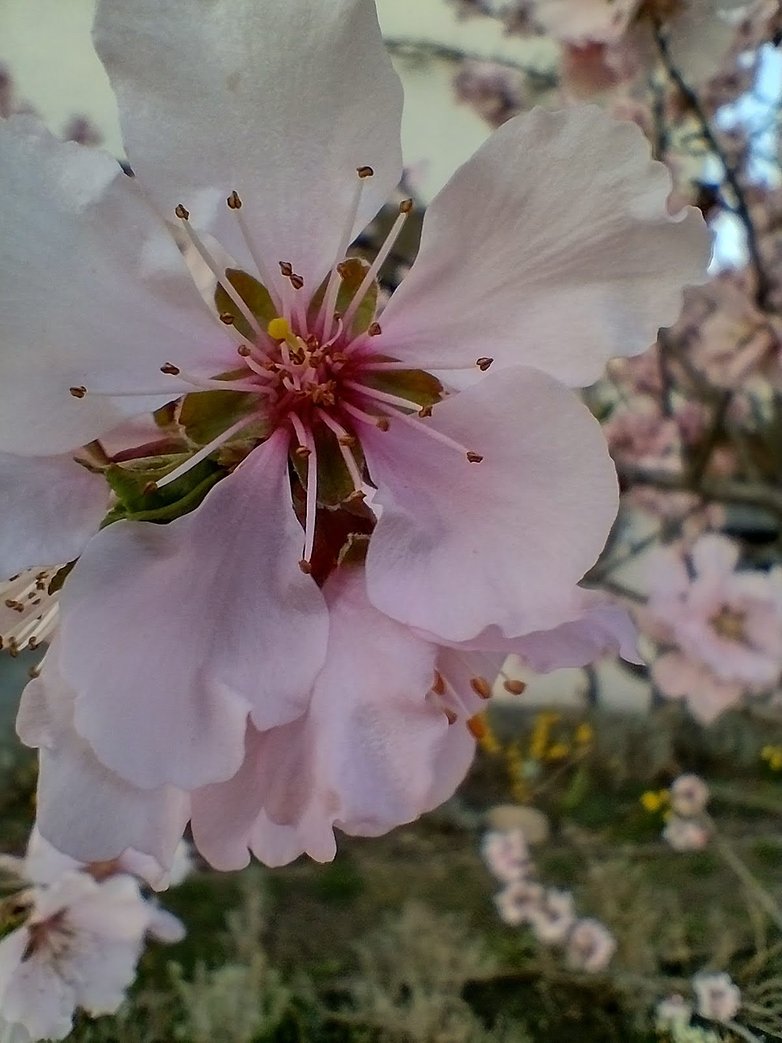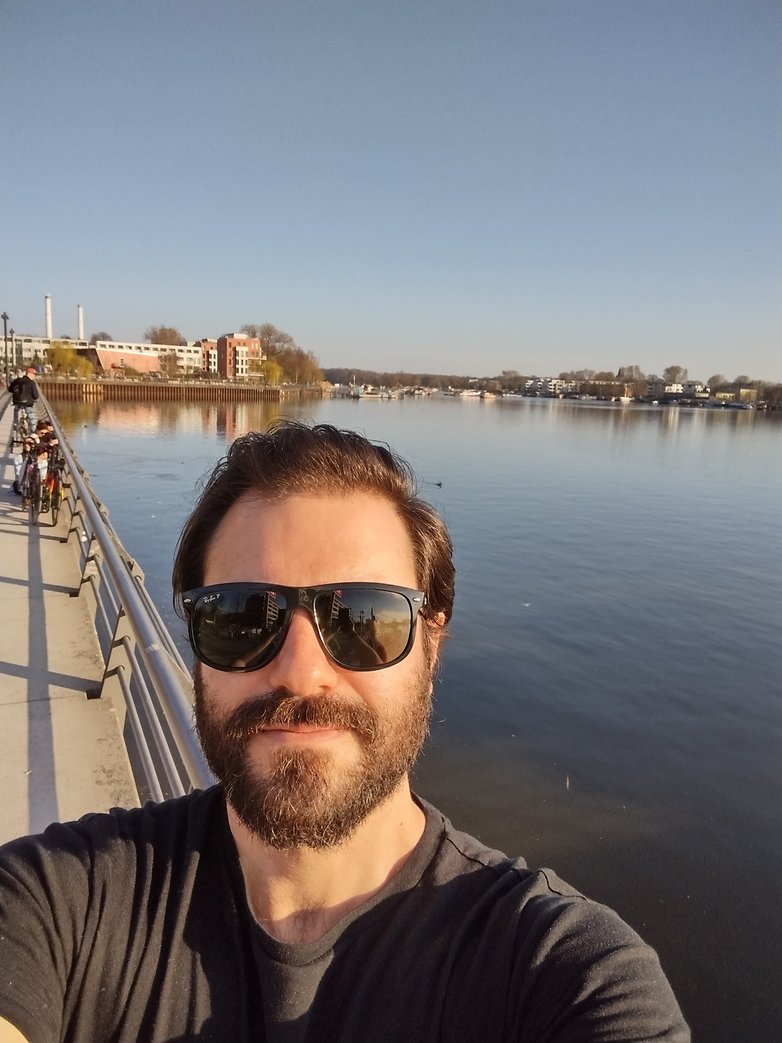 The link below sends you to the images captured using the Moto G10's camera in full resolution along with the relevant detailed information:
The battery life is the main highlight here
As I mentioned at the beginning of this Moto G10 review, the main highlight would be the battery life, but it does not come as a surprise considering the display quality and processor performance. I can unequivocally say that it is possible to stretch the 5,000 mAh battery in this device across two days without requiring a trip to the nearest power outlet. However, that statement also greatly depends on your usage pattern.
Throughout the review duration of the Moto G10, it was capable of lasting up to 16 hours' worth of video playback on a single charge, allowing you to take a trans-Atlantic flight without having to rummage around for a power bank.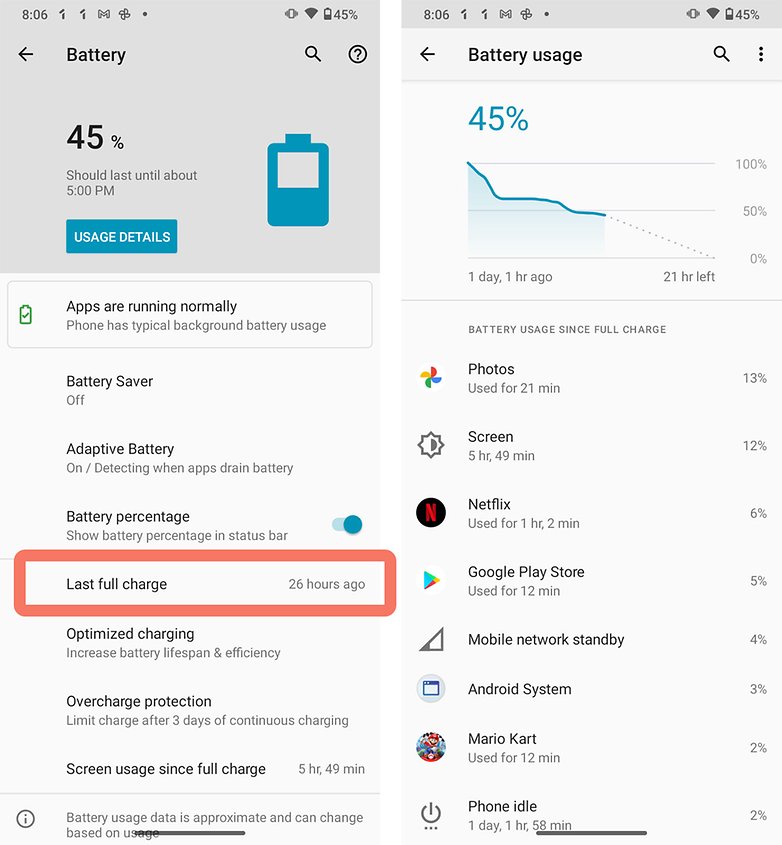 What caught my attention is that during the night when I am sleeping (i.e. the handset was idle), battery consumption trickled to a virtual stop, as you can see in the graph above. Hence, if the handset is not being used, there is no reason to worry about additional power consumption running in the background. This is not something that I see happen in my Google Pixel 5.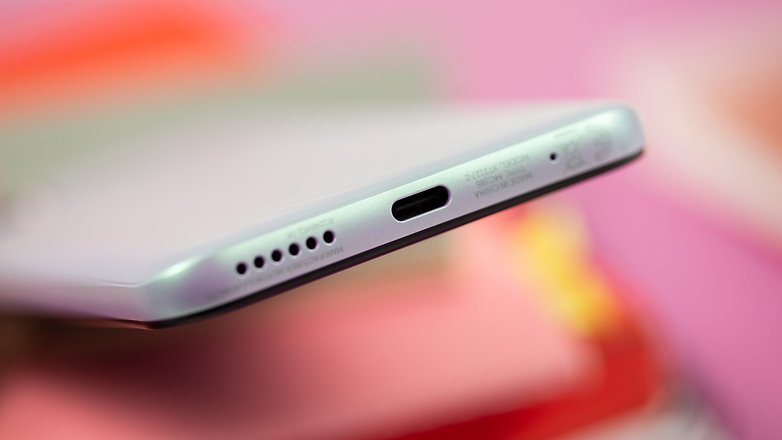 Now, this is an advantage that also poses its own set of challenges. When the device is fully discharged, it can take up to 35 minutes to charge it from 0% to 25% since there is no fast charger included. The included charger is only 10W, and the average charging time I recorded during my review from 0 to 100% was 3 hours. It should not be an issue for most people who leave their smartphones plugged in overnight anyway, but for those of us who are so used to charging spurts through the day with fast charging, this might be a negative point.
Another drawback of including a 5,000 mAh battery in the Moto G10 would be the weight of the device, where you would be toting around a 200-gram brick in your pocket.
Additional information on the Moto G10
Below, I will list other points that may interest the NextPit community, and can be summarized in a few words:
The Moto G10 does not offer stereo speakers;
The fingerprint sensor is positioned on the rear and is quite accurate;
The device has P2 input for the 3.5 mm headphones;
We have an FM radio antenna on the Moto G10, that is, even without Internet access you will have access to news and entertainment;
In Brazil, the package has a protective cover, the manual kit, a pair of stereo headphones, sync cable, wall charger 10W, chip removal tool;
The Moto G10 is dual SIM, meaning it allows you to use two carrier chips;
The software version during the test was RRB31.Q1-3-34-1;
Security patch for January 2021.
Technical Data Sheet
Motorola Moto G10
| | Technical specs |
| --- | --- |
| Screen | 6.5 inch / 60 Hz / HD+ |
| Processor | Qualcomm Snapdragon 460 (1.8 GHz Octa-Core) with Adreno 610 |
| Memory | 4 GB / 64 GB / with microSD slot |
| Main camera | 48 MP / f/1.7 aperture / 79° field of view |
| Ultra wide-angle | 8 MP / f/2.2 aperture / 118° field of view |
| Macro | 2 MP / 85° field of view / fixed focus |
| Depth sensor | 2 MP / 80° field of view |
| Selfie camera | 8 MP / f/2.2 aperture / 81° field of view |
| Connectivity | 2G, 3G, 4G / WiFi / Bluetooth 5.0 / GPS, AGPS, GLONASS, Galileo |
| Battery | 5,000 mAh / 10 W fast charger |
| Colours | Grey / White |
| Price | $305.00 |
Is Motorola Moto G10 worth picking up?
The Moto G10 would be a reasonable device if Motorola had launched it as part of the Moto E line. Furthermore, it is not logical to invest 150 euros in this device when a cell phone with superior features in the same series costs just 40 euros more. As I said at the beginning of this Moto G10 review, the Moto G30 is a better option, even the Moto G9 Power is superior.
For practically the same value, the Moto G30 has a superior storage capacity, a screen with a refresh rate of 90 Hz, is more powerful in performance, has a better camera module and ensures that you will receive the new functions of Android 12, like sharing network login data via Nearby Wi-Fi. And all of this offering the same battery capacity, with a more powerful charger in the box.
The best mid-range smartphones for under $300
Because of this and considering other options available on the market such as the recently announced Redmi Note 10, I do not recommend buying the Moto G10 at the moment. The cost-benefit king is dead!
Now I want to know your opinion: would you recommend buying the Moto G10? Because?