Motorola Moto G problems and solutions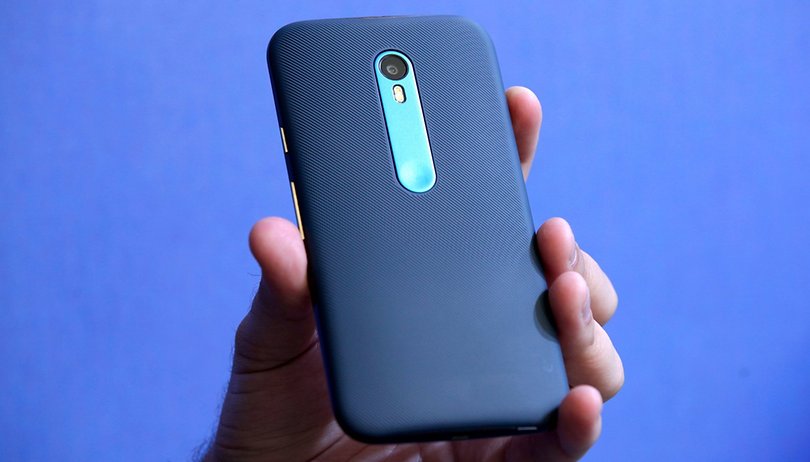 We're big fans of the Moto G (2015) and its predecessor, the Moto G (2014), but like any smartphone it has the odd bug, incompatibility and occasional flat-out bit of weird behavior. If your Moto G is getting on your nerves, find out how to fix it with the Motorola Moto G problems and solutions listed here.
Moto G (2015) tips and tricks
Moto G (2016) price, release date, specs and rumors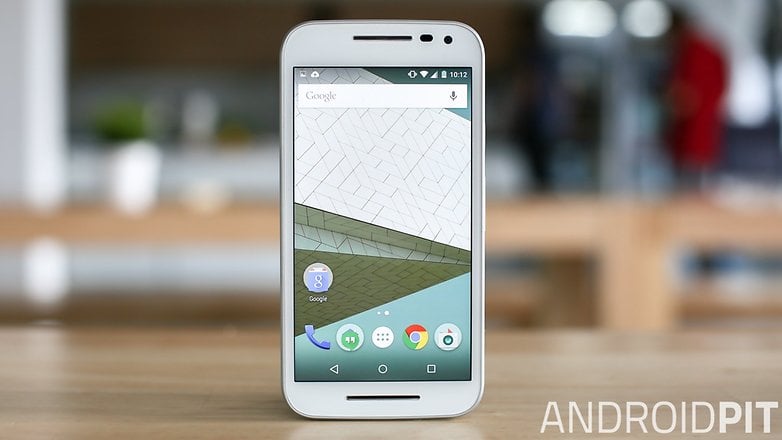 Jump to your device:
Moto G (2015) problem: the battery's draining too fast
Assuming you've got the Marshmallow update for your Moto G, you shouldn't be encountering battery issues: Marshmallow's memory optimization should make your Moto last longer than on Lollipop. That means any instances of excessive battery drain are likely to be the result of rogue apps. Go into Settings > Battery to see if an app is getting too power-hungry. If you find one, try uninstalling it to see if your battery woes go.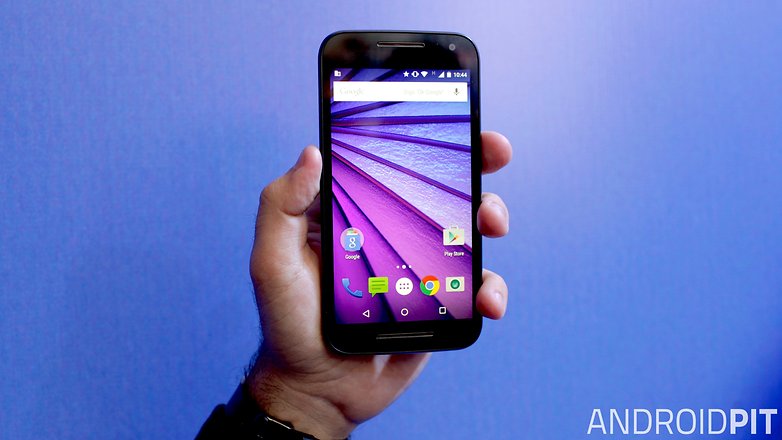 Moto G (2015) problem: the phone freezes
If your phone locks up for no good reason and doesn't respond to any button presses, you can carry out a force restart by pressing and holding the Power button for ten to twenty seconds. Your phone will restart and hopefully won't lock up again.
If you have repeated freezes, the first thing to do is try and identify a common trigger: more often than not, repeated freezes have the same app or feature in common. As with battery drain, if you find a bad app remove it from your device to see if that solves your problem.
If all else fails, a factory data reset will return your phone to factory-fresh condition - although that also means it'll delete all your stuff. Make sure you've got a fresh backup and then go to Settings > Backup & Reset. Unselect the option for Automatic Restore - we want to get your phone back to basics, not reinstall apps that might be causing your problems - and then tap on Factory Data Reset > Reset Phone.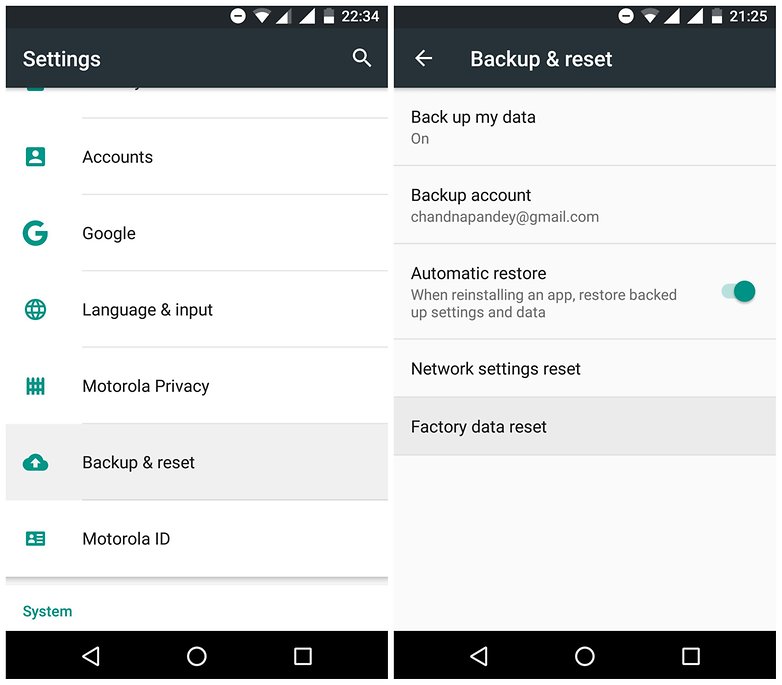 Moto G (2015): the phone won't let you into the reset menu
You can perform a factory data reset with the buttons too. Turn your phone off and then press and hold Volume Down and Power until the screen turns on. Use Volume Down to highlight Recovery Mode and Power to select. Your phone will now restart in Recovery mode, and you'll see the Android robot with a red exclamation mark. Hold Power and press Volume Up, then scroll to Wipe Data / Factory Reset. Press Power to select, then scroll to Yes - Erase All User Data. Press Power again and your phone will reset.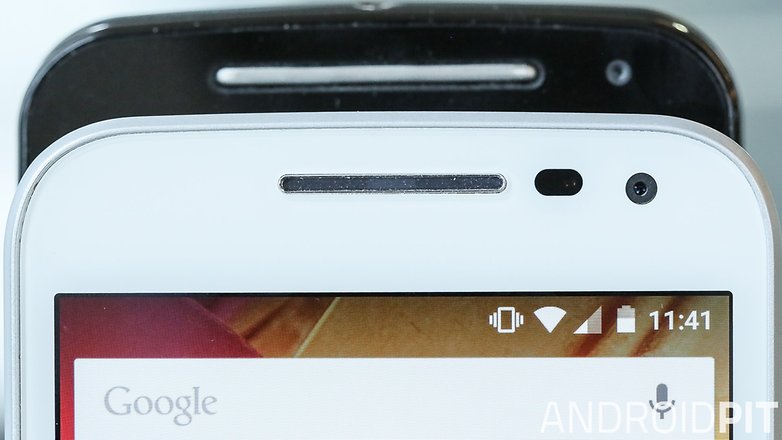 Moto G (2014) problem: apps close instead of running in the background
The Moto G (2014) isn't short of RAM - it comes with 1 GB - but for some users it behaves as if it is: instead of apps multitasking by running in the background, they've been committing hara-kiri and shutting themselves down. There were lots of posts on the Motorola forumsand on Google+ about it, and you can understand why people were frustrated: in some cases they'd been experiencing the problems for months.
The good news is that the problem appears to have been solved, albeit by accident rather than design: multiple users have reported that after upgrading their Moto G (2014) to the very latest available version of Android (Marshmallow), their troubles have gone away.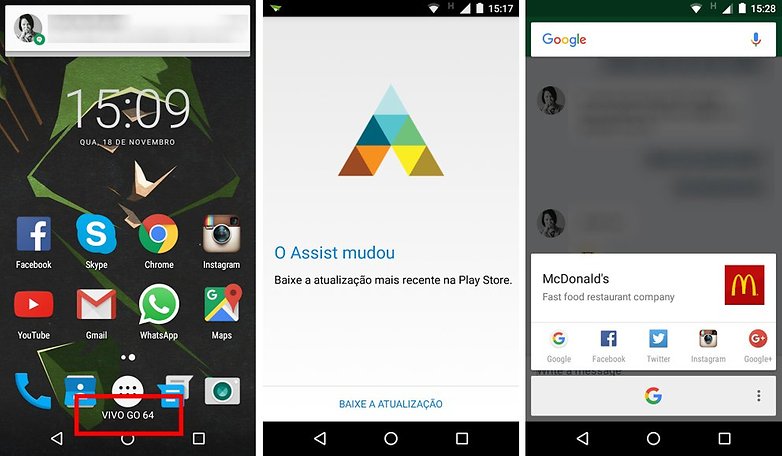 Moto G (2014) problem: Bluetooth bugs and general crashes
This is another one that appears to have been fixed in the most recent Android Lollipop updates: some users reported flaky Bluetooth and crashy apps. The problem could also be due to apps that haven't been updated for some time, for example apps that haven't been updated to take full advantage of the latest Android builds. If you're running the most up to date version of Lollipop and you're still encountering problems, make sure your apps are all up to date and consider a factory reset if updating them doesn't work.
Moto G (2014) problem: music player stops playing when you try to do something else
Some KitKat (Android 4.4) users encountered another really annoying bug: if you listened to music using the phone's music player and left it running while you opened a browser window or another app such as Google Maps, the music would stop. Once again that appears to have been fixed in the latest Androids.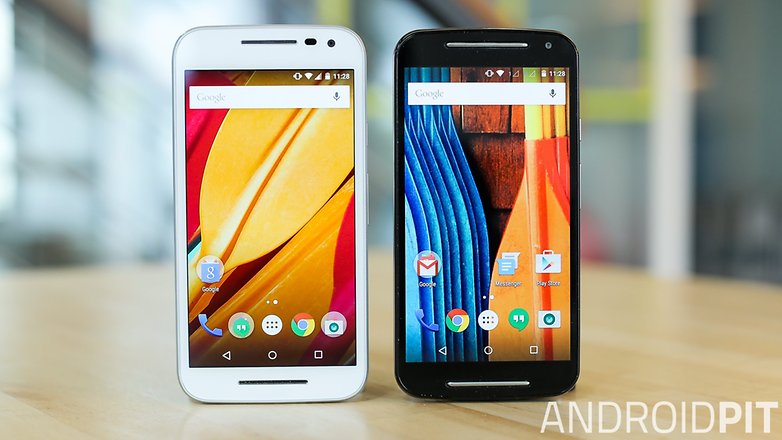 Moto G (2014) problem: the battery drains far too quickly
The Moto G (2014) didn't get a bigger battery to go with its bigger screen, but that shouldn't be an issue: the battery optimization in Android promises up to 30 percent better battery life, so your Moto G (2014) shouldn't run out of steam any more quickly than its predecessor, or any other recent Android phone.
Assuming your battery hasn't gone - which it shouldn't have this early in your phone's lifespan - the most likely explanation for severe and mysterious battery drain is that one of your apps has gone rogue and is trying to download stacks of data in the background. That's particularly likely if your phone is draining dramatically overnight when you aren't using it. Android's battery page can help you identify what app might be causing all the trouble.
If there's no obvious culprit among your running apps and you aren't using your phone any differently, it's worth clearing the system cache to see if that helps, as doing so can fix some battery issues. If all else fails, backup your important data and factory reset the device. But before you do that, give the excellent Greenify app a go: it can put misbehaving apps into hibernation to improve your phone's performance and reduce their effect on its battery life.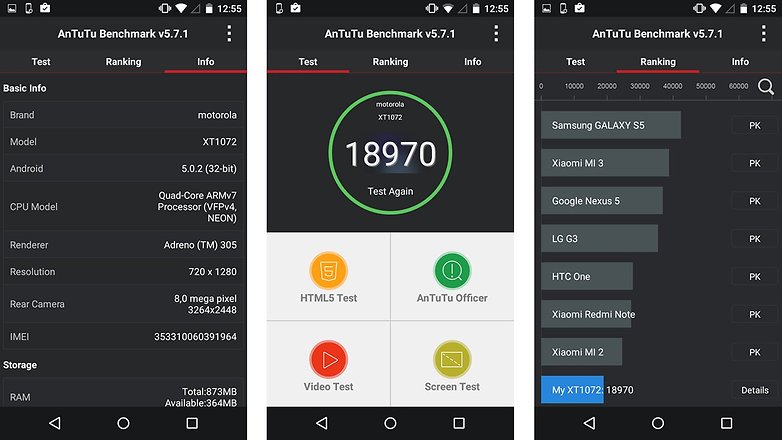 Moto G (2014) problem: it's running slow
The Moto G (2014) doesn't have a great deal of internal storage - the base model has 8 GB - and if that gets close to full you're likely to encounter performance issues. Remove apps you don't need and clear the app and system caches to get things running right again.
Moto G (2014) problem: the touchscreen doesn't work properly
Does your touchscreen act all huffy when your Moto G (2014) is charging and go back to normal when it's unplugged? Some users have found that happens when they use non-Motorola chargers. The culprit, it seems, is voltage: the Moto G is more sensitive to incorrect voltages than some other phones, and that's why the touchscreen appears to lose sensitivity.
Do you have any favorite Moto G tips for either the 2014 or 2015 models? Let us know in the comments.